As you probably know, starting out in the stock market can be a challenge.
Especially finding some very profitable companies worth investing in.
In this article, I will show you which FREE Stock Screener we recommend and the 6 STEP PROCESS to find great stocks
Also, I will include the 5 CRITERIA you need to select to find good companies.
So far we have discussed what is important in finding great stocks and how important it is to let the numbers speak for themselves.
I also showed you the principles of EPS (Earnings Per Share) and EPS% increases.
However, I have not shown you how to find the actual stocks that could form your base list of stocks to review in detail.
The 6 Step Process to Follow Before You Buy A Stock 
Here is a simple process I use to find winning stocks.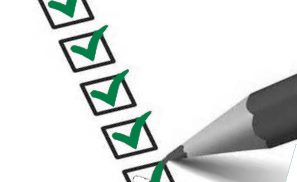 Step 1: Understanding
Understand what you are looking for. (Fundamentals – EPS% Acceleration).  I cover the core of fundamentals in our Stock Market Profits Blueprint and in our Course 102 – Stock Market Investing
Step 2: Selection
Use your selection criteria to narrow down the 7000+ stocks on the US Stock Markets. (Stock Screening – covered in detail in the PRO Training)
Step 3: Fundamentals
From your Screened List, you can then review in detail further very detailed fundamentals.
Step 4: Industry Knowledge
Learn a little about the industry of the stocks you are interested in.
Step 5: Technical Analysis
Analyse the Price Patterns, to assess when to BUY "Charting"
Step 6: Buying Strategy
Work out your Entry and Exit Strategy
Now we know what the process is before we buy, we will now focus on the screener to use and the selection criteria so find good companies.
Which Free Stock Screener Should You use?
This is known in the industry, as Screening for Stocks. Essentially filtering out stock based on criteria.
The problem at the moment is there are many Stock Screeners on the web today but many of them want you to pay, or many of them do not allow you to select the critically important criteria. Preferring to give you options to select many indicators excluding EPS% increases.
I reviewed the following stock screeners and found them all to be lacking the relevant criteria for us to be able to find the stocks we want to see.
AOL, Google Finance, Yahoo Finance, ZACKS, Morningstar. Some offered Premium Upgrades so you pay for the screener service.
But luckily we do not need to do this. I found one that in my opinion checked all the boxes and would be really worth using.

(Click to enlarge)
Although the NASDAQ exchange provides this screener, the screener can be used to cover all US Exchanges, which is an absolute must.
The Criteria I used to filter the stocks to potential Winner are listed here.
5 Important Selection Criteria To Find Great Stocks 
So, this section is explicitly about filtering out the junk to find the Gems.  This screen is highly focused on fast growing companies.
1 – Close Price >= $4
This is the Share Price of the Stock at last market close. Use this to filter out Penny Stocks, there is a reason share price of a stock can be so small, and it is not usually a good reason, stock decline in price, because the companies behind the stock are usually run poorly, or are money little if any money.
2 – Market Capitalization >= $200 Million
This is the worth of all the outstanding stocks added together. Essentially the worth of the company. You could use a figure of $100 Million, of $50 Million if you wish, this depends on what you personally think constitutes a stable business size. Although the phrase coined recently is "too big to fail", which sends shivers of paranoia through the private investor.
3 – EPS % Change Last Quarter >= 30%
This is the % increase of the EPS for the last three months. I set this a 30%, to show us stocks performing strongly.
4 – EPS % Growth 1 Year >= 50%.
Combined with the previous criteria, this helps us separate the men for the boys. This means over the last year the earning have increase over 50%. Never a bad thing.
5 – Projected EPS Change Current Quarter >= 30%.
This means the companies estimated Earnings for this quarter. In the current climate you could drop this to 20% if you wish, as demand is contracting a lot, so 20% would still be healthy.
Your List of Great Companies To Invest In
After you run this screen you will have a list of potential stocks.  This list changes over time so do not expect it to be the same as the list above.
What you are left with is companies which are a good size, relatively stable, which strong revenue and profitability.
You may not have heard of these companies they may still be relatively small, but they may hold the key to long-term strong price appreciation.
Experiment with your favorite criteria & screeners and leave a message below letting me know what your preferred screening criteria are.  I promise to write back.