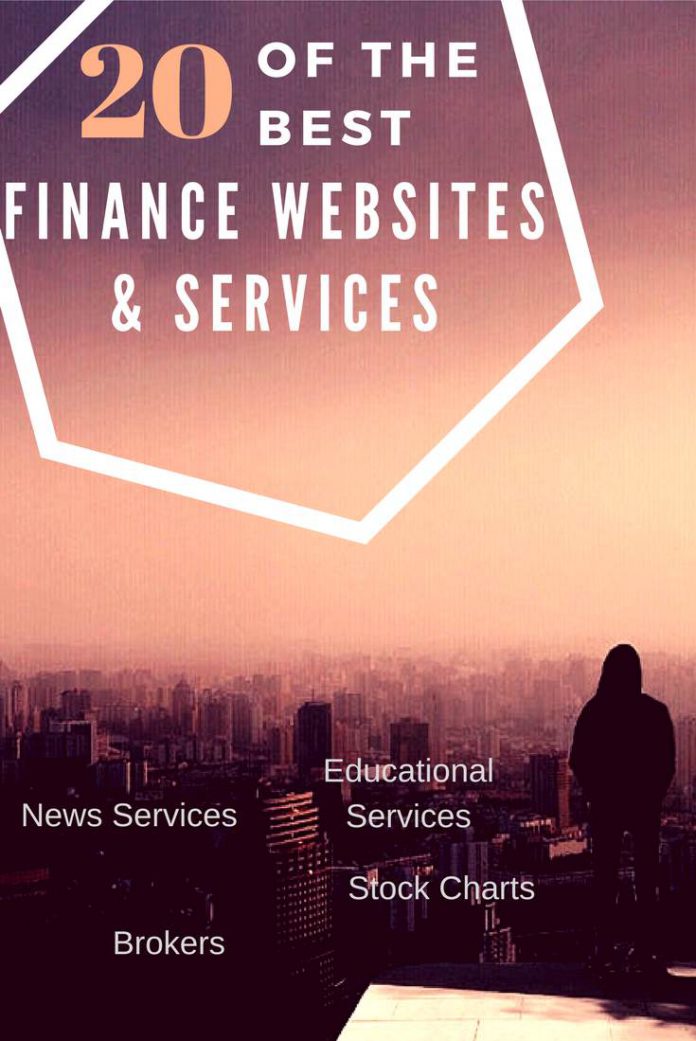 There is a wealth of online stock trading & investing services available today and through our decade of business, we have reviewed and used hundreds of services.
This top 20 30 list comprises all our review winning and highly recommended services which are tested in detail every 6 months.
The list grows every year.
IMPORTANT: This is a huge review of the very best tools for stock market success, so please click the links to jump forwards and back to the sections that interest you.
We break down the top 30 stock market websites, services & tools into the top 5 in each of the following 6 categories.
The Top 30 Best Investing Websites
So let's get started with our top 30 services for 2019.
-
Top 5 Stock Market Analysis Software Websites
-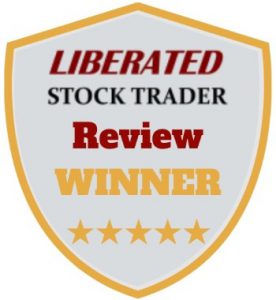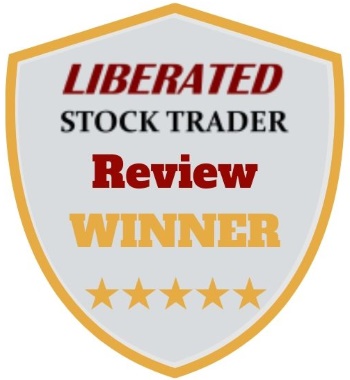 Recommended for Long-Term U.S.A. & International Investors who value a great price, insanely good Fundamental & Technical Analysis with great streaming news engines and the best ease of use.
There is no doubt about it, TradingView is simply the best all-round stock market, forex and cryptocurrency analysis package available.  With fully integrated social networking, global data from nearly every market in the world and at a great price.  I now use TradingView every day.
Pricing & Software
You can have TradingView for free, it is also a review winner for our Best Free Charting Software Review.
However, to unleash the true potential I would recommend going for the PRO+ service at $19.95 per month or the Premium at $39.95 per month, the benefits are extensive including Priority Customer Support and unlimited everything.
TradingView runs on PC, Mac, Tablets, and Smartphones and requires zero installation, it simply works using advanced HTML 5 across all platforms.
The exchange data is huge, covering nearly all Stock Markets and it includes ETF's, Futures, Foreign Exchange, Cryptocurrencies & Bonds, all at no extra price, which means outstanding value for money.
Trade Management
With TradingView you get broker integration so you can place trades on charts and it will take care of profit & loss reporting and analysis for you.  the only thing it does not cover is Stock Options Trading.
Fundamental Scanning & Screening
Another huge plus for TradingView is they hit the mark on fundamental and technical screening and filtering, with powerfully customizable watchlists.  The list of fundamentals you can scan & filter on is truly huge.  Any idea you have based on fundamentals will be covered.  They even have insane amounts of economic data like Federal Funds Rates and World Economic Growth, thanks to a connection to the QUANDL database.
TradingView has a very slick system and they have put a huge amount of thought into how fundamentals integrate into the analytics system.
What makes it stand out is the huge selection of economic indicators you can map and compare on a chart. For example, you can compare the civilian unemployment rate versus the growth in a company's profits for the U.S.A.  This is incredibly powerful.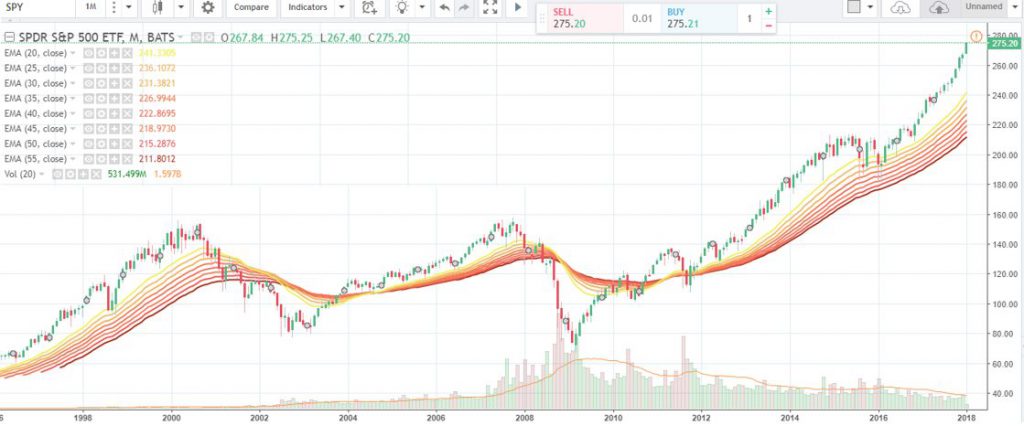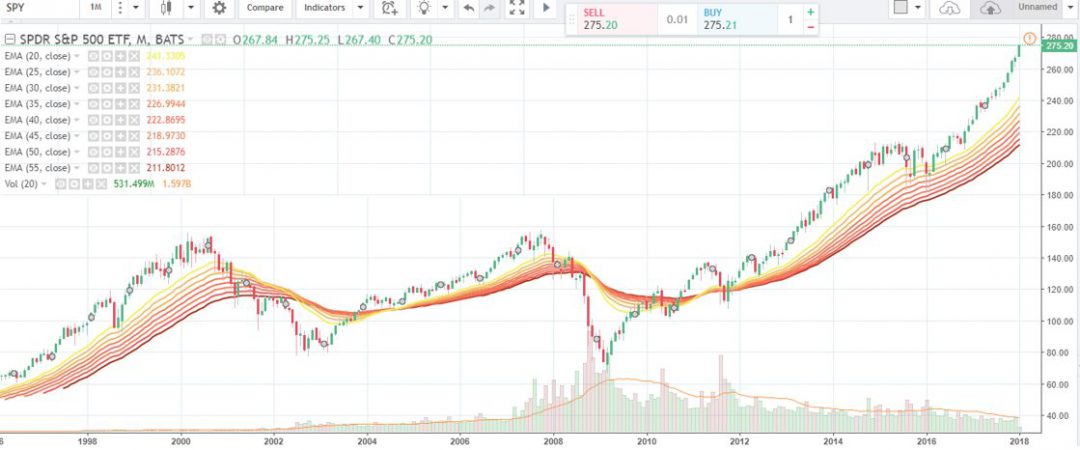 Social Community
TradingView is built with social collaboration at the forefront.  Fully integrated chat systems, chat forums and an excellent way to share your drawings ideas and analysis with a single click to any group or forum.
This makes for an excellent way to generate ideas or learn from other traders.  You have to try it and see it in action to understand the power of the implementation.
As soon as you connect to TradingView you realize this is also developed for the community.  You can look at community ideas, build your reputation and gain followers. You can even follow me on Tradingview.
Technical Analysis
With over 160 different indicators, and unique specialty charts such as LineBreak, Kagi, Heikin Ashi, Point & Figure and Renko, you have everything you will need as an advanced trader.
TradingView have over 160 different indicators, covering everything you could possibly need.  When it comes to drawing tools for trendlines, text and on chart analysis TradingView has the best selection in the industry with over 100 different options.
Also, the user community has developed a huge range of customer and shareable indicators, take a look below at the Moon Phase indicator.  With this selection of charting tools, you have everything you will need as an advanced trader.  Plus, with the Premium membership, you also get Level II insight, fully integrated.  Well done TradingView.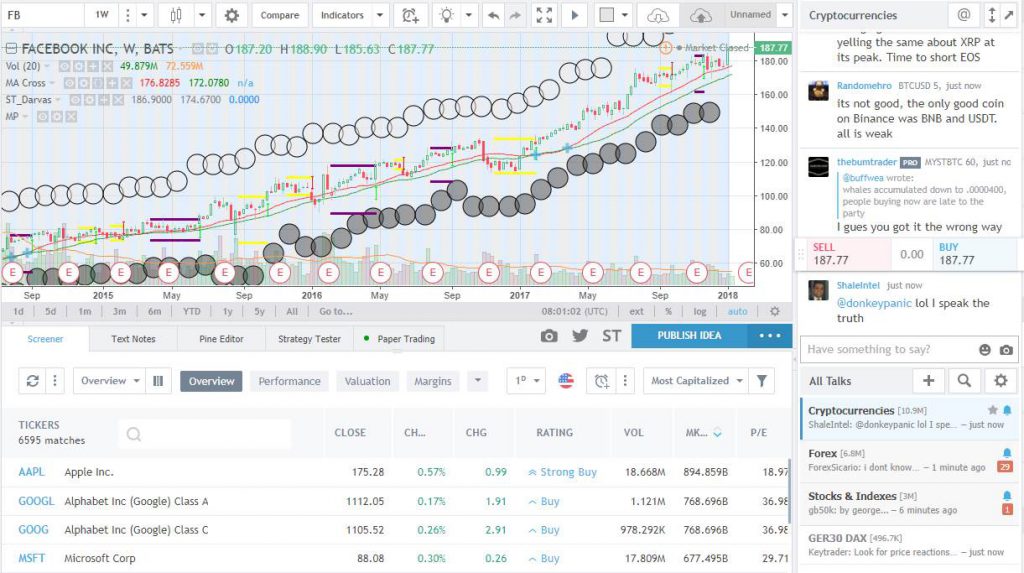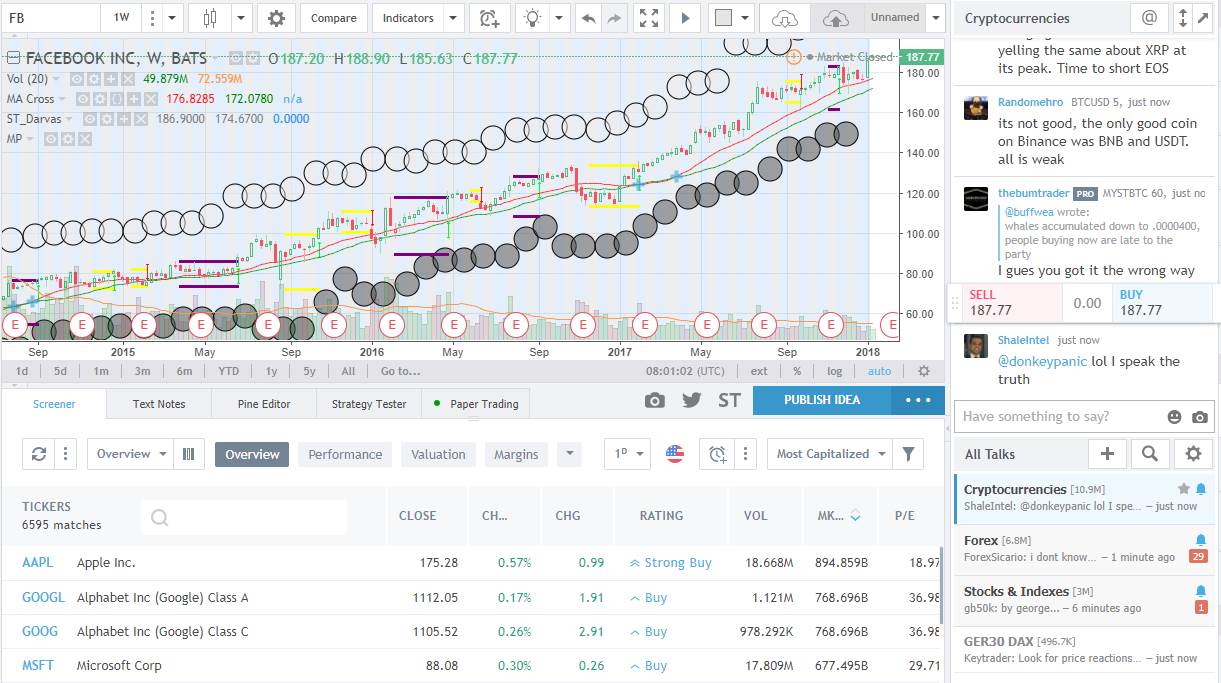 -

Best for traders looking for super-powerful trading systems, backtesting, forecasting, and the best real-time news service from Reuters. Add to this global data coverage and excellent customer service.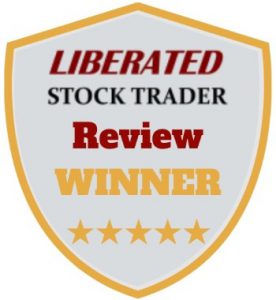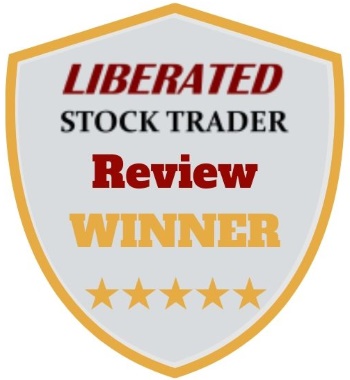 The latest release of Metastock XVI has been a big hit with improvements to the explorer functionality, including improvements in scanning, backtesting and forecasting making this the best product on the market for powerful technical analysis of stocks.
Pricing and Software
MetaStock is one of the biggest fish in the sea of stock market analysis software.  Backed up by the mighty Thomson Reuters you can expect excellent fast global data coverage and broad market coverage including equities, futures, Forex, ETF's and options.
Prices start at $22 per month for MetaStock XVI with Datalink which is perfect for all the systems testing and forecasting requiring end of day data only. If you want intraday real-time data you will need to opt for MetaStock R/T – with Reuters Real-Time Data costing $99 per month.  For the ultimate solution, I would recommend MetaStock R/T Subscription with Refinitiv XENITH. $199 per month which gives you real-time institutional-grade news and data and unlocks everything.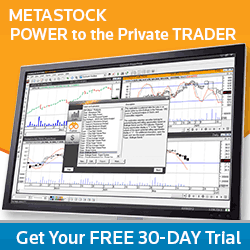 Trade Management
MetaStock by itself does provide broker integration but the execution of trades from charts and live integrated P&L analysis is limited.  You should investigate Refinitiv XENITH for this functionality.
Fundamental Scanning and Screening
Using Refinitiv XENITH you can see a really in-depth analysis of company fundamentals from debt structure to top 10 investors, including level II.  Excellent watch lists featuring fundamentals and powerful scanning of the markets gets a perfect 10.
News Services
MetaStock XVI has full Refinitiv XENITH integration with institutional level news, analysis, and outlook.  This is the fastest global news service available on the market including translations into all major languages.
Technical Analysis
Forex forecasting based on sentiment is a feature that is absolutely exceptional.  Never mind the broadest selection of technical analysis indicators on the market today. MetaStock is the king of technical analysis warranting a perfect 10 rating in our stock market software comparison for 2018.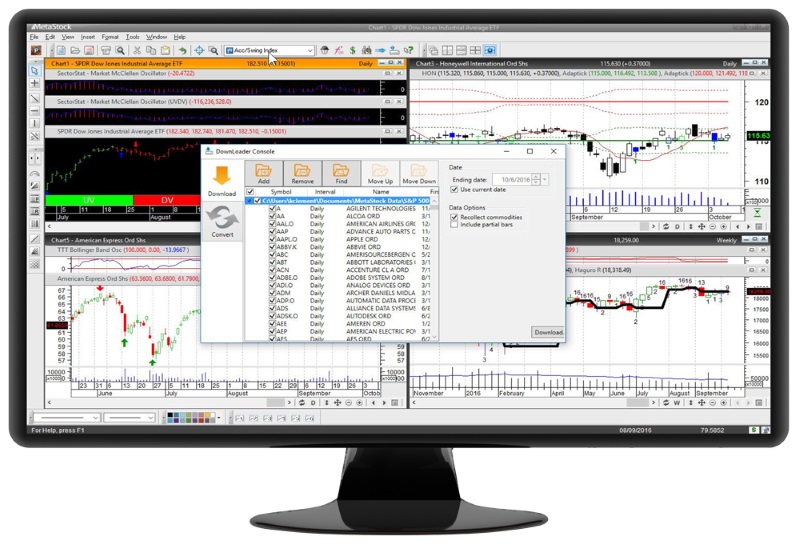 Stock Systems and Back Testing
Another area where MetaStock excels is what they call the expert advisors.  MetaStock harnesses a huge amount of inbuilt systems that will help you as a beginner or intermediate trader understand and profit from technical analysis patterns and well-researched systems.  This is really a key area of advantage.  The biggest addition to the MetaStock arsenal is the forecasting functionality which sets is apart from the crowd.
Ease of Use
MetaStock still has the feel of a collection of separately developed applications that require user's education to make them work together.  However, with the huge selection of automated "expert advisors" you can deploy on the selection of stocks in your purview make MetaStock well worth the investment.
Check Out this Video Overview Of MetaStock

What is MetaStock? – Greg Lewis
-
3. TrendSpider – AI & Automation To Help You Trade – 2019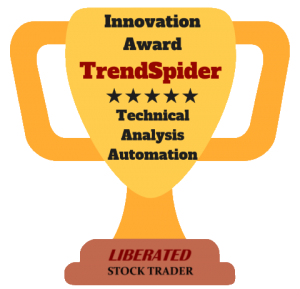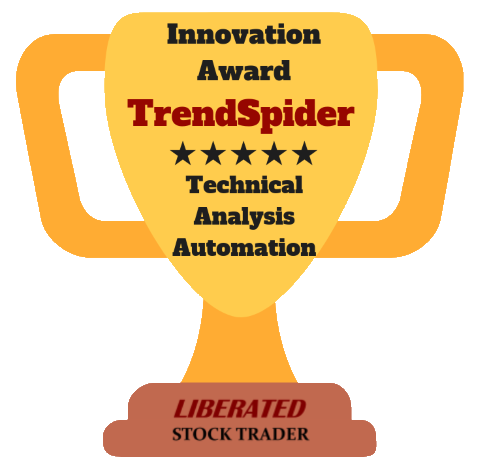 The new kid on the block, Trendspider is doing something very different and innovative to separate itself from the crowded stock chart analysis software market.  It solves the problem of too much time spent doing analysis, drawing trendlines, tweaking indicators and analyzing timeframes.
Automatic Trend Lines, Automatic Support & Resistance Lines and Multi Time-Frame Analysis are new to the industry and will change it moving forward.
Automated Trendline Detection
The automated trendline detection saves a lot of time for traders, speeds up trade preparation in the morning, and improves accuracy.  The TrendSpider algorithm uses mathematics to correlate all the bars on a chart and then draw the lines.  It highlights the touches at peaks and troughs in a price trend.  As a technical analyst, this is how you are supposed to do it, the more times a price touches the trend line and reverses the stronger the trend.  Therefore, if a price breaks through a strong area of support and resistance it is more predictive.
Multi-Timeframe Analysis
Here is where is get even more interesting, the Multi-Timeframe Analysis can be used to super-impose trendlines or indicators from different timeframes onto a single chart. Instead of constantly switching timeframes and redrawing trendlines it is simplý there.  It is not just for trendlines though you can use it with the array of 42 stock chart indicators to ensure you do not miss anything.  Dan Ushman the company founder uses it in his trading especially with indicators like Bollinger Bands and with trendlines which help expose things other traders miss when they are focused on one timeframe or one indicator at a time.
One thing I also really like is the price indicator analysis, you can let the application plot, name and highlight your Japanese Candlestick patterns of choice.  Want to find Evening Doji Stars, Hammers or Engulfing Patterns?  Just turn on the pattern recognition it is that easy.
Software & Pricing
Trendspider is an HTML5 application, which means it works on any connected device, requires zero installation, zero data stream or data download configuration.  This appeals to me a lot because with a single click you are up and running.
Pricing starts at Free to try, but the real power comes in with PRO Trader Plan which starts at $24.75 per month.  This includes Real-Time Data, NASDAQ, NYSE & Amex Stocks, ETF's and surprisingly Cryptocurrencies.  In this package, you also get unlimited lookups, trend detection, and 10 Dynamic Price Alerts + a free 30 minute personal one on one training session.
The Elite Trade Plan is $37.25 per month, has everything the PRO plan has and in addition includes after-hours and pre-market data, OTC, Forex and Futures data.  On top of that, you get 20 Dynamic Alerts.  Considering you get real-time data the pricing is very competitive, in fact considerably lower than other charting software vendors.
-

Best for U.S. and Canadian investors wanting to trade directly from powerful charts and have the best real-time fundamental stock screening.
Telechart has long been one of my favorite tools, I have been a Telechart Platinum subscriber for over 18 years and find the latest release v18 to continue following a successful path.  Endlessly customizable and scalable the platform offers nearly everything an investor will need.
Pricing and Software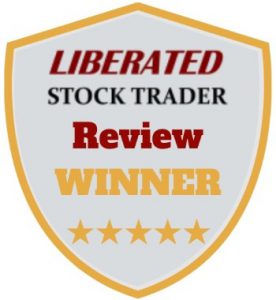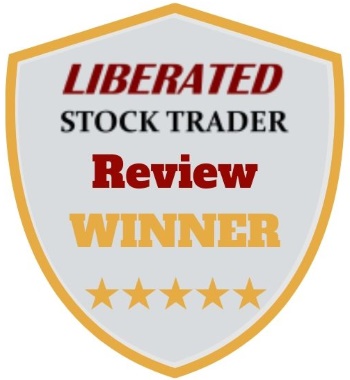 Telechart is a big hitter when it comes to software and pricing.  Telechart runs on everything – your iPhone your Tablet, your Mac, and your PC.  It is priced very reasonably with a simple pricing structure starting at a very low $9.99 per month.
If you trade U.S. Stocks, ETF's or Mutual Funds, then this is a great solution if you want to trade markets outside North America, then you will be better off selecting TradingView.  Worden also provides regular live training seminars which are of very high quality.
Trade Management
Worden recently released TC2000Brokerage offering discount brokerage services at $4.95 per trade.  This means a tight integration for trading stocks from the screen but also one of the best implementations of stock options trading available.  The advanced options ladders, strategies and visualizations are fantastic.  Read the full TC2000 review to find out more.
Fundamental Scanning and Screening
Make no mistake about it, if you want fundamentals screened in real-time layered with technical screens all integrated into live watch lists connected to your charts TC2000 is a power player.  Within a few clicks you can create your own custom fundamental indicators which even appear on the charts, it is a powerful yet simple to use system.
Technical Analysis
Telechart has an excellent array of technical indicators and drawing tools, all the big ones are there, from OBV, RSI and Bollinger Bands to Fibonacci Fans and Andrews Pitchfork.  With over 70 different indicators you will have plenty to play with.  They have also introduced live alerts which you can configure to email or pop up if an indicators or trend line is breached.  You have the ability to create custom technical indicators and condition and even add alerts to those also.  Very useful indeed.
Ease Of Use
The fact that TC2000 is one of the easiest to use and most powerful packages available places the icing on the cake for Worden Brothers Inc.
-

Recommended for professional frequent trading investors, who value a slick touch-enabled interface which operates well with Bloomberg feeds and terminals, premium features and the best Gann Analysis toolset on the market.
Pricing and Software
Optuma has been in the market for almost 20 years and they cater to individual investors as well as to fund managersOptuma is at the top end when it comes to price and you will need a powerful PC to run it, but with IQFeed, GFT and MT4 data integration's, great customer services and the full range of instruments covered (Stocks, EFTs, Mutual Funds, Options, Futures, FOREX, Bonds) for the premium price you get the premium package.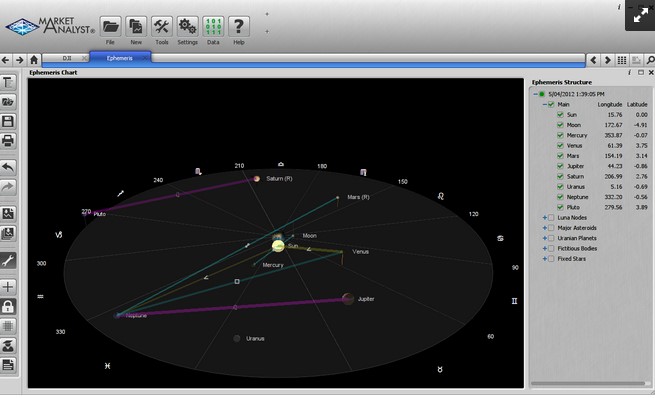 Breakthrough Astrological Charts with Optuma
Fundamental Scanning and Screening
A perfect 10 for fundamental scanning and screening for Optuma.  A well thought out real-time scanning and filtering engine and the fundamental watchlists are well implemented
Technical Analysis
Optuma has a fantastic array of technical indicators and drawing tools.  Specializing in Gann tools with a full suite including Gann Grid Lines, Gann Fans, and Gann Swing.
Also included are Elliott Wave and Darvas Box, the full set of exotic indicators are present.  To top it off they have also implemented an excellent astrological analysis suite as an upgrade for those of you who believe in that sort of thing, yes commodity traders I am talking about you :).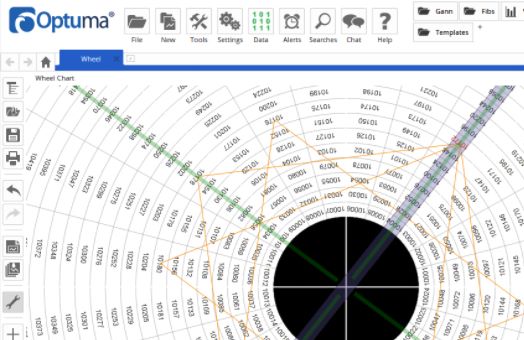 Ground Breaking Astrological Charts with Optuma
Stock Systems and Back Testing
Optuma has back-testing well covered also, with a well-implemented backtesting and system analysis toolset.  Best in class up there with MetaStock, QuantShare, and NijaTrader as the industry leaders, but unlike the others, you do not need a Ph.D. in mathematics to setup and test your system.
Ease Of Use
Optuma requires a high-end PC workstation to function at speed, but if you are a PRO trader this is not a problem.  The interface, the shortcuts, the whole thought process implemented into Optuma does warrant this good score in an important section.  They also have an extensive video training library which is very valuable to the new customer.
-
Top 5 Online Stock Trading Brokers Websites
The Best U.S. & international Brokers for Online Stock Trading are:
-
1. Emperor Invests – Let The Best Robo Advisor Make You Money – Our research reveals you might just beat the market.
Launched in 2018 in Toronto Canada, Emperor Investments brings something new and innovative to the table.
Instead of investing and trading by yourself, let Emperor do it for you.  Their methodology and approach to investing are truly exciting.  I dive into the extreme details in our in-depth Emperor review.
Unlike most Robo Advisors all stocks that Emperor purchases on your behalf are directly owned by you and available in your portfolio, so there is no abstraction of ownership of the underlying assets, this is something I really like and consider important with any service you choose.
The Investing Methodology
Emperor is also different from most of the Robo Advisors on this list because they are dealing purely with stock equities only.  Many Robo Advisors are simply based on the purchase of ETF's in the USA or across the globe for diversification.  Emperor takes a much more detailed and scientific approach to individual stock selection.
Firstly they have chosen to combine statistical analysis of money flows using the Markowitz [1952] Mean-Variance Optimization Model, this uses statistical technical analysis of the relationships between different stocks and indices.
This is then used with fundamental analysis using the Fundamental Indexing [FI] approach which rates, ranks and balances a portfolio allocation to companies based on the core fundamentals including but not limited to the Sharpe Ratio.
This according to their extensive testing should lead to market-beating performance.
Emperor Robo Advisor Fund Performance
This all sounds complicated, but essentially combining technical and fundamental analysis allows Emperor to beat the underlying market, in this case, the S&P 500, by almost 9% per year.
The one caveat is, that the model has been forward tested over the last 11 years, so these results are theoretical, but the belief is that Emperor will continue to beat the market moving forward.
Only time will tell, but now the fund is live and the real world returns will be released soon for the 12 months to July 2019.
Of the 10 Main Robo Advisory Services, Emperor Claims the Best Market-Beating Performance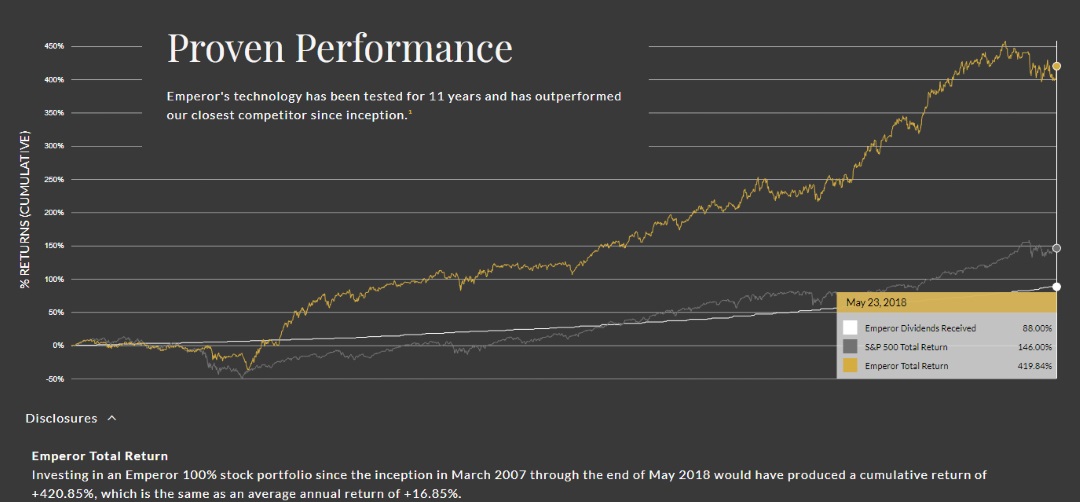 Emperor charges 0.6% per year on assets under management, this is low compared to mutual funds, but higher than the average costs of competing Robo Advisory services.
An important point here is although the average annual fees for Robo Advisors are between 0.25% and 0.6% per year, if Emperor delivers the expected real-world return of significantly beating the underlying index by 5% to 9%, the 0.6% fee they charge will be a small change, in fact, a bargain compared to the longer-term compounded gains you will receive.
In addition to this, there are no hidden fees with Emperor, many competitors will charge additional fees for the ETF's or Mutual Funds they invest in on your behalf, not so with Emperor, it is simply a 0.6% flat fee.
Emperor Invests Review Summary
Being a new player in the Robo Advisor / Robo Investing space, Emperor has a lot to prove. According to their 11 years of forward testing & paper trading, their service will be in a position to beat the S&P 500 by a significant margin. It might be worth trying their service.
-
2. Firstrade – Best free broker for stocks, ETF's & options.  Includes FREE TRADING and 5-star customer satisfaction.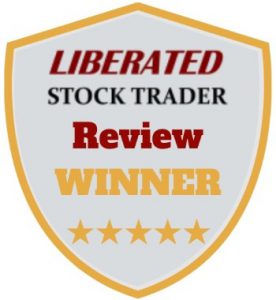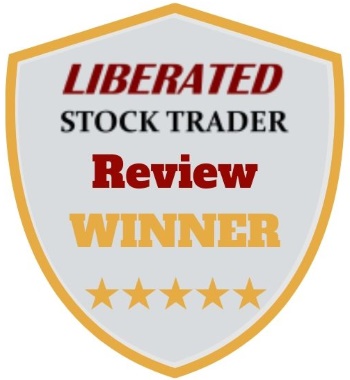 There is really a lot to love about Firstrade. On August 23, 2018, Firstrade made the extremely bold move to move to complete Commission Free Trading.
Firstrade was already our 2019 review winner and had amongst the lowest commissions in the industry, now they have officially the lowest in the industry with ZERO, yes ZERO commissions.
What also stands out is the unique offering of over 700 commission-free Exchange Traded Funds (ETF'S) on offer.  That is over twice as many as the next best competitor TD Ameritrade.
You also get completely cost-free access to the suite of Morning Star research, only 3 other brokers offer free research of this quality.
The Firsttrade Trading Platforms Firstrade Navigator, Options Wizards and Real-time Watchlists hold up well against the competition.
And finally a 5-Star Customer Satisfaction Rating rounds of the package, for an excellent Brokerage for mid to long-term investors.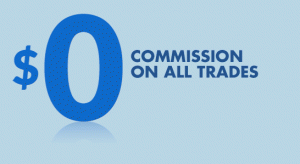 -
3. TC2000 Brokerage – Recommended for investors buying stocks, options & ETF's directly from charts including incredibly low margin rates.
TC2000 Brokerage is a relatively new offering from Worden Brothers Inc.  This is a well-established company offering one of the best Stock Market Analysis Software Packages around.  The logical step for Worden Brothers was to expand into the Brokerage side of the business.
And boy they did a good job.  They offer Stock Trade commissions at $4.95, $2.- less than TD Ameritrade and Merrill Lynch and their options trade fare even better at $2.95 + $0.65 per contract.
They surprisingly lead the pack in Margin Interest Rates.  When you buy a stock with margin, it enables you to leverage that stock with borrowed money.  This is traditionally where brokerage firms make a lot of profit, through this lending.
However, TC2000 Brokerage does not take advantage of the client in this area and simply offers very low-interest rates of 3% to 4.2% on the margin loans.
The icing on the cake though is that you get to trade directly off the charts with TC2000.  TC2000 enables real-time fundamental and technical screening of the entire stock markets, including ETF's and enables you to easily create indicators from market conditions.  Not only that the options trading in TC2000 is arguably the best in the industry.
TC2000 brokerage only offers trading in Stocks, Options and ETF's, but is this is all you need then this is a first-class operation that should meet your needs.
-
4. Interactive Brokers – Ideal for active investors and day traders, seeking the absolute lowest trading costs, direct market access for fast execution and best in class margin costs.
No review would be complete without the grandfather of online discount brokers.  Not only is Interactive Brokers (IB) a long-established company, it is also big.  It has a very complete set of services, enabling your to trade practically anything on any market.  Stocks, Options, ETF's, Mutual Funds, Bonds, Foreign Exchange and even futures and commodities.
Usually, when a company is well established and large, it loses its competitive edge.  Not so with Interactive Brokers.
The industries lowest commissions on Stock Trades at $1,- and great commissions on Options demonstrate competitiveness.  They also have the lowest margin interest rate in the review, in fact probably in the industry.
When it comes to the trading platform there is no additional costs, Web Trader, and TWS are all free.
Interactive Brokers caters to the more professional investor, or at least those with a minimum account balance of $10,000.  Also, you will need to have a balance of $100,000 to be able to trade Forex.
Another huge bonus is that IB manages to throw into the package Zacks and Morning Star research for free, including real-time news.
IB manages to span the divide between Day Traders and Long-Term investors and that is not easy.  If you plan to span those worlds also IB is a natural choice.
-
5. SpeedTrader – For day traders wanting direct market access & lightning execution for very low-cost stock & options trading.
SpeedTrader is the Broker in the review targeting specifically Day Traders with their services.  So, what do day traders look for?  Direct Market Access, Fast Execution, Low per Share Commissions Structures?  Well, SpeedTrader has all of this.

The key service offering is Direct Market Access, meaning you do not go through a 3rd party market maker for your trades, you deal directly on the market itself, which means better visibility of prices and tighter spreads.
They also offer a very low "commissions per share" option as an alternative to a fixed cost per trade.
The per share commissions structure comes in at $0.00044 per share, which is a significant cost saving for any trade under 10,000 shares.
Also, when it comes to Options Trading Fees the offering of $1.99 + $0.40 per contract is the among the best of all 20 brokers reviewed.
Suffice to say, extremely competitive.  So, if you are into Stocks and Options Day Trading this is a good place to be.
Also, SpeedTrader has a great promotion on now with $500 free trades if you open an account.
-
Top 5 Stock Market & Financial News Sources
The best free & real-time investor news services are:
-
1. Benzinga Pro – First Class Real-time News, Rumours & Actionable Trading Ideas – Review Winner

Benzinga PRO is the premium real-time news service that is an upgrade from the regular free Benzinga news service.  It is a significant upgrade that obviously comes with a price.
What makes it special is not just the fast delivery of news but the insider interviews and direct access to the reporters at the news desk.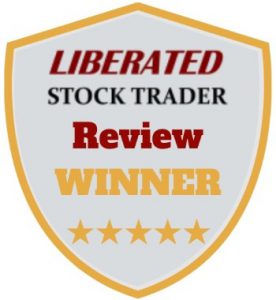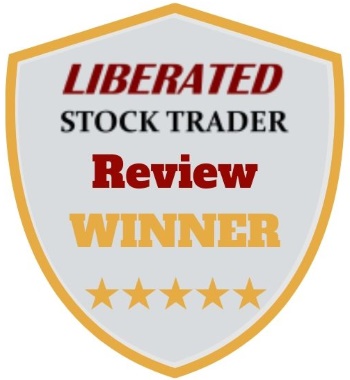 They also have a huge amount of news content not available to regular subscribers.  So what makes it special?  The platform and content.
How Good is the Benzinga PRO Platform?
The news platform is extremely configurable and able to run in multiple windows on multiple monitors. In the screenshot below you can see how I have my Benzinga Pro interface configured.
My Current Trades in the watchlist (middle white box)
Important News Only – Top right columns in red I have configured to only show me the important potentially market-moving news which is a great feature.
Instant Company Details Drill Down – Bottom Right for Financial News, Calendar & Charts
Quick Access to Powerful Features – Stock Screener, Custom Alerts, Squawk Box and Chat (Left-hand side)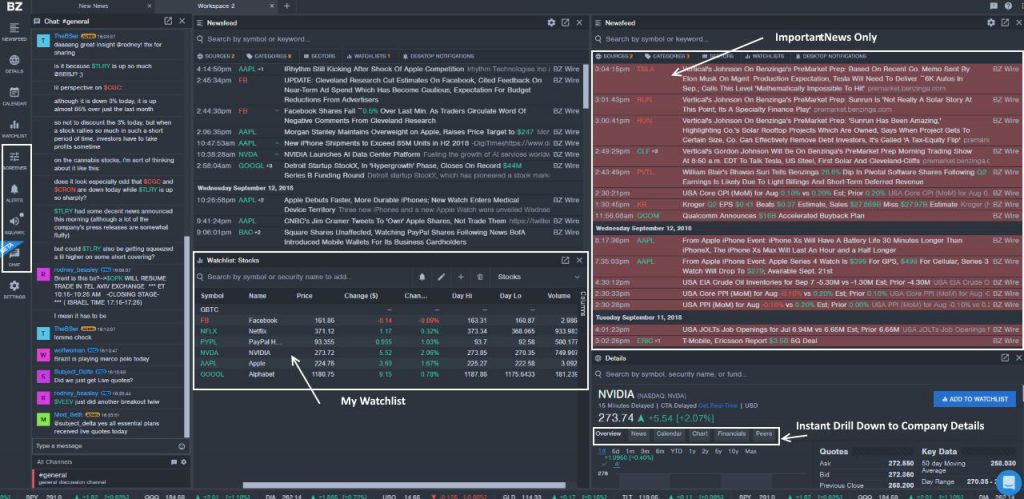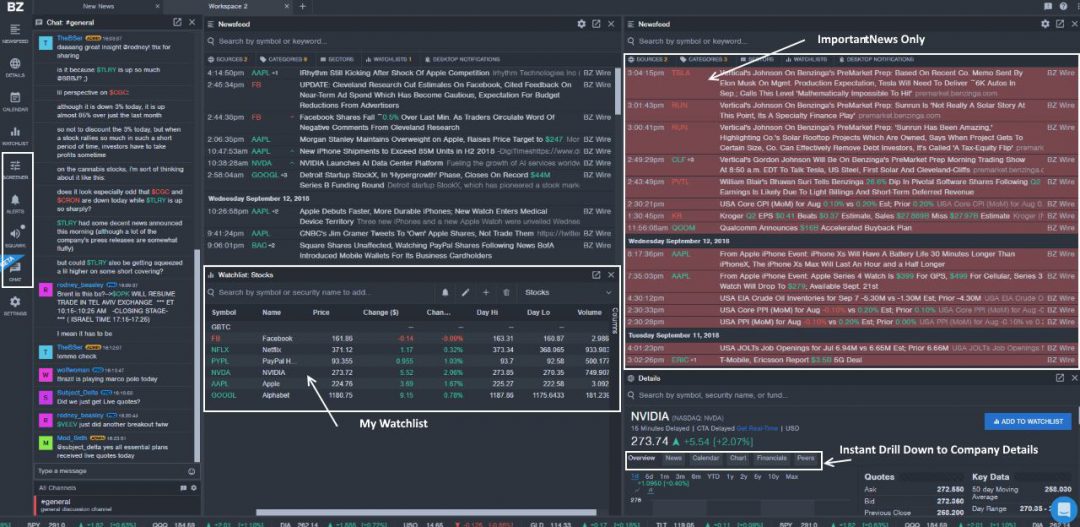 Benzinga Pro is extremely powerful yet easy to use which is often a difficult balance to strike and to top it all off they have also now added real-time price quotes to the service, so you can see when news breaks the instant impact on the stock price.
How Can Benzinga Pro Help Your Investing Profits?
This video shows why the Benzinga Pro service is a premium offering and a vast improvement on free news sources.
Benzinga Free
Benzinga is one of the major news providers you have probably never heard of.  They do offer a huge amount of free news and thought-provoking original articles aimed and traders and investors for free on their website.
But if you are a frequent trader, especially if you are trading with the news, for example short-term options trades at quarterly earnings announcement time, or you have a large stake in a company and need to be the first to know if the stock might tank due to a failed FDA application, then you will want to upgrade to a version of the Benzinga PRO Service to get an edge in the market.
This package offers the following:
Newsfeed Access to the Core Benzinga news-feed – Real-time (excluding SEC or PR Newsfeeds)
WatchList Trade Alerts – setup your watchlist of stocks you hold or are interested in and receive real-time emails, app alerts and audio alerts
Security SnapShots – Unique to Benzinga is Security Snapshot View, essentially a summary of all the important News, Fundamentals and Charts.  Designed to give you a clean quick view of the whole picture for a given stock.  This includes all the core financial documents like balance sheet and important income statement information.
Benzinga Calendar – A Great Way To Visualize what is coming up soon.  Below we see the Benzinga Calendar, instantly you can see what Macro Economic News is upcoming, but what you also see in the column on the right is the potential impact of the news.  As you can see Benzinga have accurately rated the Existing Home Sales announcement as a potentially large impact.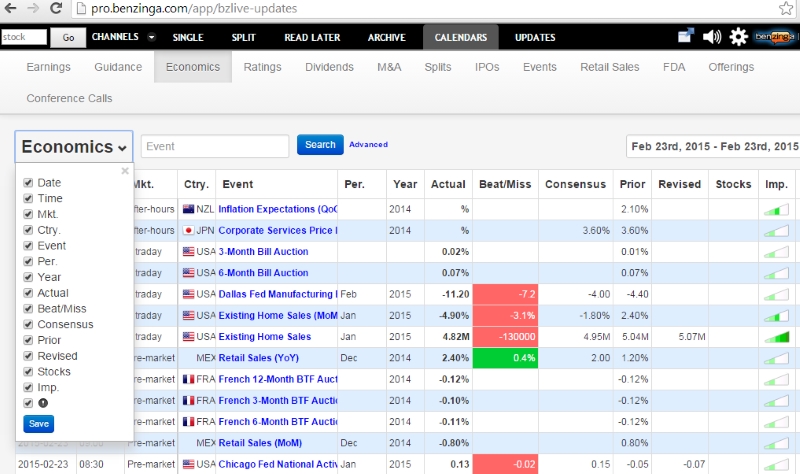 Core Breaking News Pane
Some other really useful design points are when viewing the streaming news, you instantly see what type of news it is.  The image below shows us that the Ticker:PPO news is an analyst rating change.  The News for Google is a rumor (I love this feature), and finally, the Novartis news is a breaking FDA approval, which could be vital if trading that stock.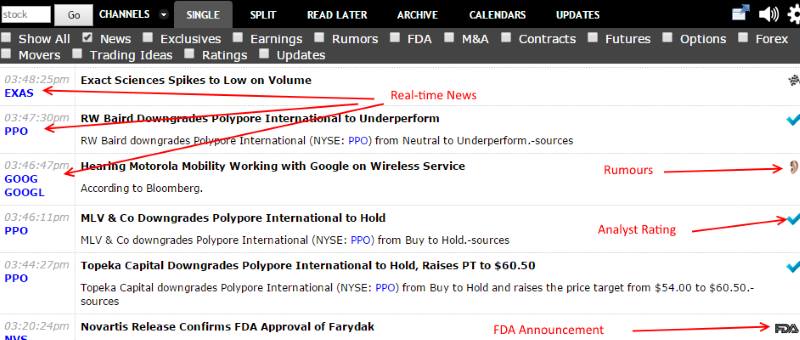 In Summary, the Benzinga Basic Package is cost effective and gives you access to real-time news at a fraction of the cost of other news providers like Bloomberg, giving you a professional edge without the expense.
In addition to the features above, the higher level package includes the following benefits:
Full Real-Time Newsfeed Access including all SEC news and PR Newsfeeds
Real-time Audio Squawk – this is really impressive, I have it open whilst watching the markets so I do not need to be watching the screen.  Every 2 minutes a real-time audio feed announces the latest news via my speakers – this service alone is worth the upgrade to Benzinga PRO Essential.  As was writing this an announcement came through that Novartis got FDA approval for a new drug.  I just checked online this is not on the web yet, nor announced on Bloomberg TV.
Sentiment Indicators – this is a really excellent feature that allows you to feel the sentiment of the analyst who submits the news item, this is rated as 1 to 3 bulls or bears depending on how the analyst feels the news will move the stock.  This is unique and a great asset.
Chat with News-desk Feature – Imagine chatting directly with the analyst or reporter that submitted an article.  This feature allows you to do just that, by questioning directly the Benzinga news desk to deep dive into your own specific questions – straight from the hub of the news. The news team also highlight what they believe to be important news only for essential users.
Exclusive CEO comments – Benzinga Analysts have frequent exclusive interviews with CEO's and they publish exclusively key comments that may provide key insights into a stock you own.
In person Event Coverage at live earnings announcement events – if you trade earnings this is your ticket to sitting at the event its self, getting analyst feedback as it happens.
If you are serious about trading in the stock market and need real-time access to the news that moves markets then Benzinga Pro is a realistically priced and extremely fast news service that is "designed by traders for traders".
-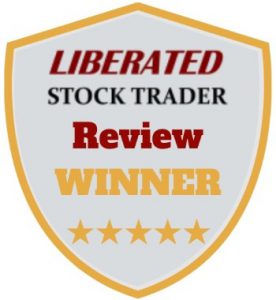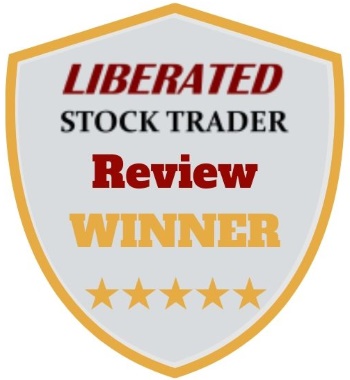 Recommended for those who need excellent real-time news, access to a huge stock systems market and powerful technical analysis with global data coverage all backed up with excellent customer services.  MetaStock with it's Thomson Reuters Refinitiv Xenith News service integration is worth the money just for the news service, but it is so much more than just news.
News Service.
MetaStock 16 has full Xenith/Eikon integration with institutional level news, analysis, and outlook.  This is the fastest global news service available on the market including translations into all major languages.  Reuters also provides TV news coverage through smartphone and smart TV applications, it is after all the largest news agency in the world.  Along with the package you get Reuters Insider alerts which are exclusive content and research provided by the expert analysts on the financial network team.
Special News Features.
Core features include detailed financial snapshots of a company.  In the image below you see the Refinitiv Xenith Streaming News Screen for Netflix (Ticker:NFLX).  Take a look at the attention to detail here and the amount of original news coming in from the Reuters Network, you will get this news before anyone else.  Included in Refinitiv Xenith you also get Stock Quotes, Charts, detailed Analyst Estimates and a full listing of all financial details and SEC filings, complete with upcoming events listings so you are prepared for action.  Thomson Reuters as you can imagine covers everything including stock, options, bonds, futures, FX and macroeconomic news and data.  An unparalleled source of information.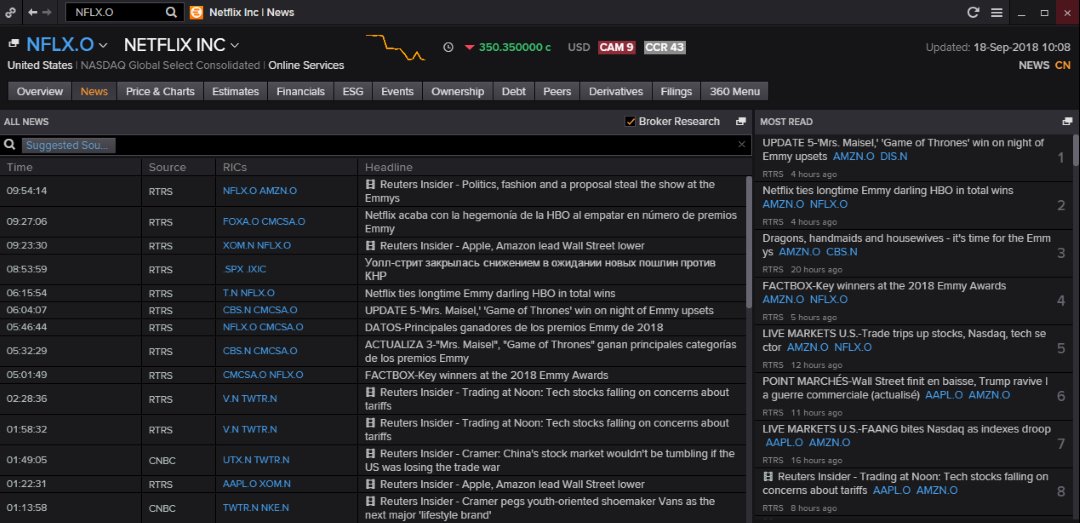 MetaStock Refinitiv Xenith – News & Research Software Platform
The platform itself is very easy to use as MetaStock have placed an emphasis on the user experience and workflow.  You can have multiple workspaces for multiple monitors and save each workspace seamlessly for reuse.  Of course, the software is available on all devices from PC's to Smartphones and TV's.
MetaStock Refinitiv Xenith Pricing and Software
MetaStock is one of the biggest fish in the sea of stock market analysis software.  Backed up by the mighty Thomson Reuters you can expect excellent fast global data coverage and broad market coverage including equities, futures, Forex, ETF's and options.  There are two packages below that I would recommend to ensure you have the real-time news package with MetaStock.  Using any of the links in this review you will get automatically your first month free.
-
3. Bloomberg – Professional Wall Street News live to the Bloomberg Terminal
Bloomberg is one of the powerhouses of financial investing news services, catering primarily to Wall Street and Institutions, many of which pay a lot of money for the real-time feeds and the core market intelligence the Bloomberg Terminals bring.
Most of us will know Bloomberg from the Bloomberg TV stream which is broadcast in most developed countries and available over the internet. It is a resource-rich multimedia experience and contains mostly high-quality reporting debate and opinion.  Nearly every CEO on the planet at earnings time with show up to the Bloomberg studios for an interview.
Trading during the day? Have the free Bloomberg TV running in the background keeping you up to date with the latest market developments.  One big drawback is too many adverts, repeated over and over again, however, it is still a good news service.  But here is the kicker, the Bloomberg TV broadcast has a delay this means that the news you are watching has already been seen and actioned by the professional money managers who have the premium Bloomberg Service
Bloomberg's core market is not the independent investor, it is professional traders and analysts in investment banks and on trading floors.  To unlock the service you will need a Bloomberg Terminal which is a specialized hardware and software solution which maximizes speed and data connectivity.  The terminal requires significant training to be able to use it effectively and will cost you $2,200 per month for the privilege.
Bloomberg is under constant price pressure from companies such as Thomson Reuters, Lightspeed, Interactive Brokers and even Benzinga for news.
-
4. MarketWatch – lots of free content form the Dow Jones Network
MarketWatch is a well-established company and part of the Dow Jones network of businesses which also includes the Wall Street Journal, Barrons and BigCharts.  Interestingly the news on offer is Free and you can do the usual tasks of tracking your portfolio and viewing the standards stocks information with a free account.  If you navigate over to the MarketWatch News Viewer you can quickly scan the latest news and even better the market pulse news.  Market Pulse is the best part of the website as is allows you to quickly scan the news simply by hovering your mouse over a headline.
In the image you can see I have selected real-time headlines, unfortunately, it neither self-updates nor provides the however over quick news scan functionality of the Market Pulse tab.
Also due to the huge advertisements on the site, the News Viewer is painfully small which does not help its usability.
-
5. Wall Street Journal – Digital & Print News from the grandfather of US news reporting
The Wall Street Journal Website offers a huge array of news and as you can guess it is primarily financial news.  None of the news professes to be real-time or streaming news, but the website is full of thought-provoking opinion and some insightful journalism.  The WSJ Markets part of the website has stock market-specific news and statistics including stock screeners and portfolio tracking tools.  The overall service has a paywall, which means after some browsing you will have limited access to the articles so you will need to subscribe.
Wall Street Journal pricing comes in at a reasonable $21.50 per month for the print edition which is delivered once per week, $19.50 for the Digital only edition and Print & Digital for $22.50 per month. With the Digital version, you also get access to all the Apps, Podcasts and exclusive interviews.  There is also a premium benefits program that enables you to attend various events and seminars.
-
Top 5 Social Networks for Trading & Investing
The best services that enable you to collaborate, follow and message with other investors are:
-
1. TradingView – the ultimate socially connected trading platform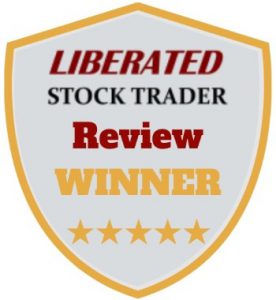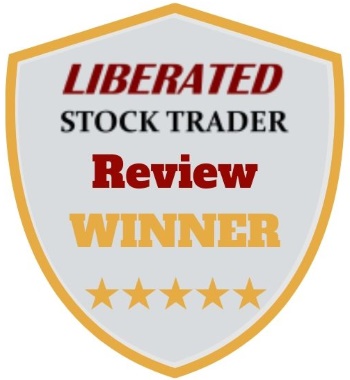 TradingView is built with social at the forefront.  Fully integrated chat systems, chat forums and an excellent way to share your drawings and analysis with a single click to any group or forum.
This makes for an excellent way to generate ideas or learn from other traders.  You have to try it and see it in action to understand the power of the implementation.
As soon as you connect to TradingView you realize this is developed for the community.  You can look at community ideas, post your charts and ideas and join limitless numbers of groups covering everything from Bonds to Cryptocurrencies.  You can post ideas and chart analysis and then when your ideas resonate with people and they click the like or follow buttons your reputation improves.
You can follow my stock market analysis and ideas on Tradingview and message me directly.
2. Benzinga – the financial news network with a huge live chat forum
Believe it or not, there is a real-time news network that allows you to connect with other traders and chat real-time.  Benzinga is all about the news and the reaction to the news.  They have a host of live moderators who react to any questions or problems immediately.  Traders and investors can interact with each other as the news is released.
But that is nothing compared to the fact that as a Benzinga Essential customer, you can actually chat real-time with their live news desk.  This is an absolutely exceptional service. Try it yourself with a free trial and see how it benefits your trading style.
3. StockTwits – a version of Twitter specifically for investors
StockTwits is a mini version of Twitter with a few bells and whistles like watchlists, basic charts, and hashtag communities.  If you like to be in a room full of millions of unqualified opinions all screaming at you at the same time then StockTwits could be for you.  My Tradingview market and stock analysis also funnels through to StockTwits, so if you are on this platform follow at me https://stocktwits.com/liberatedstocktrader
4. Twitter – the platform for all topics
Twitter is the ultimate shouting match, but also compelling.  Every opinion, voice, and character is represented.  If you tweet an opinion on a stock with the ticker starting with a $ sign then it will show up on StockTwits also. For example, $fb will show a message on Twitter and Stocktwits to all those following that symbol.  Enough of the basic tweeting lessons, Twitter is great for following people you admire or whose opinions you value.  If you are even remotely interested, follow me at https://twitter.com/libstocktrader
5. Wall Street Oasis – for those aspiring to be employed in the investment banking world
If you are serious about entering the world of investment baking then Wall Street Oasis is a great place to go.  With value-added services such as employer databases and contact through to salary survey and hiring advice.
-
Top 5 Free Stock Charting Websites
-
1. TradingView – Insanely good fundamental & technical analysis with great social engagement and the best ease of use – but a little restricted for free users.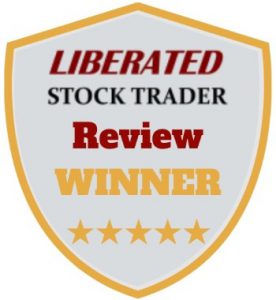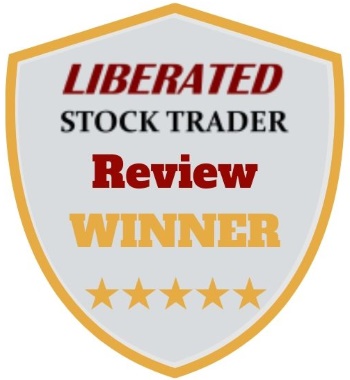 You can have TradingView for free, but it is also the winner of our Premium Subscription Software Review & the prices are reasonable and unlock a lot of extra functionality.
TradingView runs on PC, Mac, Tablets, and Smartphones and requires Zero Installation, it simply works.
The Market data is huge, covering nearly all Stock Markets and it includes Stocks, ETF's Futures, Foreign Exchange & Bonds, all at no extra price, which means outstanding value for money combined with excellent support options.
Watchlists have fundamentals broken into Performance, Valuation, Dividends, Margin, Income Statement, and Balance Sheet.  You can set the watchlist and filters to refresh every minute if you wish.
What makes TradingView stand out is the huge selection of economic indicators you can map and compare on a chart. For example, you can compare the Civilian Unemployment Rate versus the growth in Company Profits for the U.S.A.  This is incredibly powerful.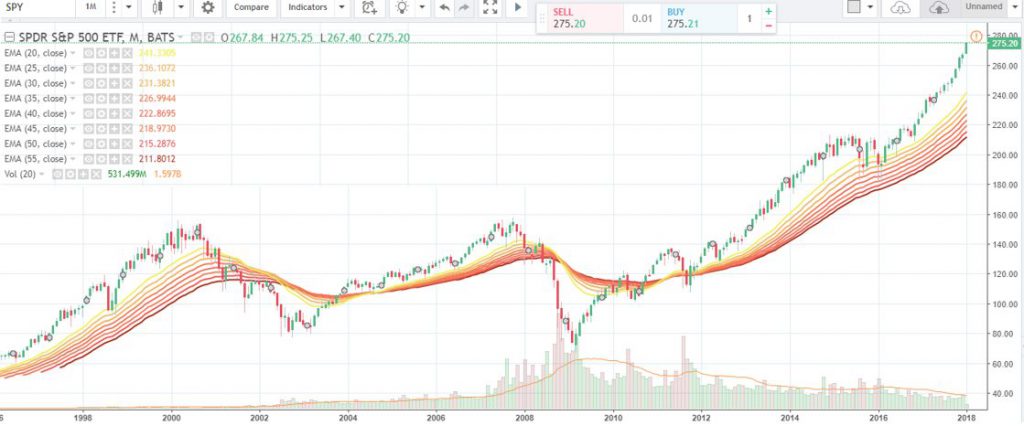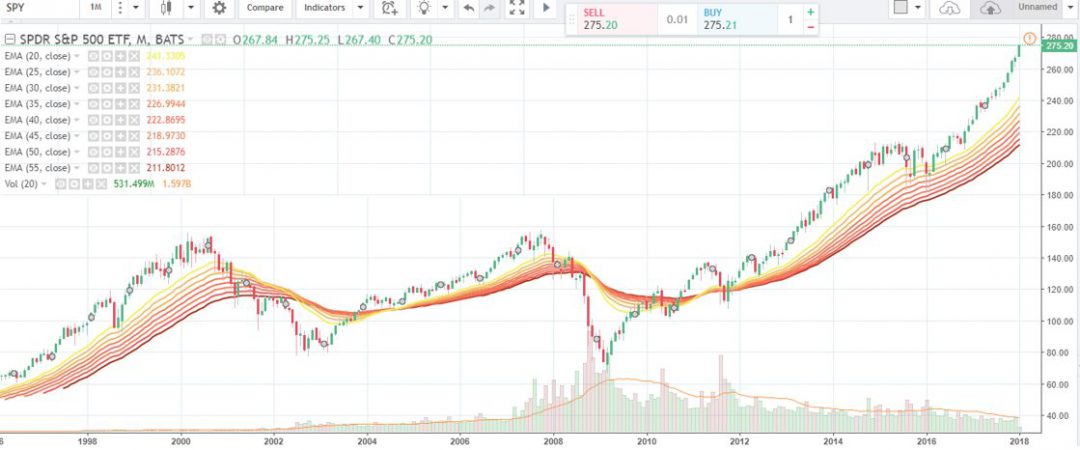 Technical Analysis Stock Charting Score
With over 160 different indicators, and unique specialty charts such as LineBreak, Kagi, Heikin Ashi, Point & Figure and Renko, you have everything you will need as an advanced trader.
Usability
Within 5 minutes I was using TradingView, no credit card, no installation, no configuring data feeds, it was literally just there.
TradingView is up and running with a single click.
Click on the TradingView logo on the left and it will be instantly running. 
It does not get easier than that.
Even better is the fact it is already configured for use.  All controls are intuitive and the charts look amazing.  It is quite a feat that it is so easy to use considering TradingView has so many data feeds and backend power.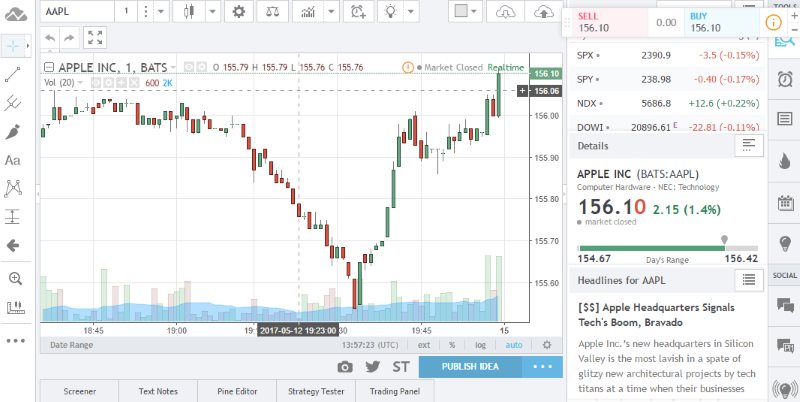 TradingView is the outright winner for Free Stock Charts in 2018
Read the In-depth Award-Winning Review of TradingView
-
2. TC2000: Perfect for beginners to want to experiment with a powerful charting software that will grow with your experience.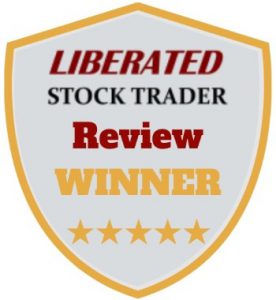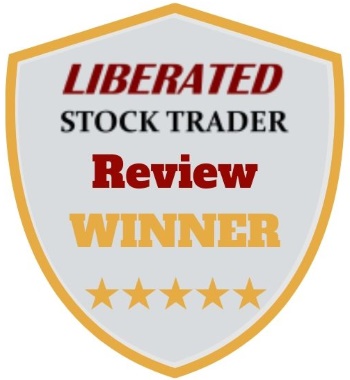 FreeStockCharts.com is powered by Worden Brothers who are a review winner for our Premium Stock Market Software Review, so they have an excellent track record in delivering quality services.
Still completely free and no credit card required. You get stunning charts, all US stocks & options, dozens of indicators, delayed streaming data, option chains, even free practice trading. All inside the award-winning TC2000 software for FREE.
Worden Brothers have decided to move the FreeStockCharts.com chartings software directly into the TC2000 service.  This is great for you because now you can use the first-class service for free, sure there are some restrictions, but it still is the best on the market.
When you download TC2000, ensure you select the free version.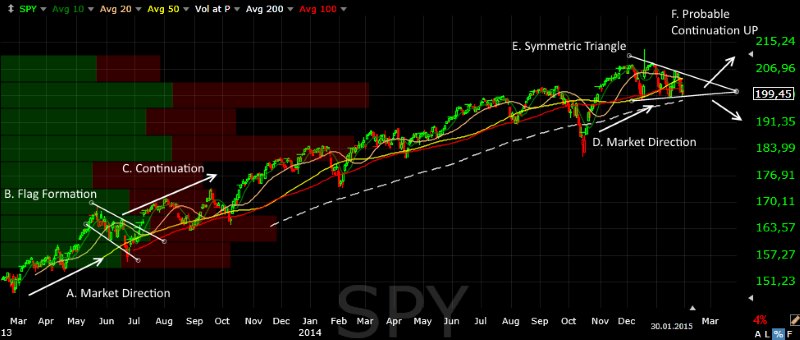 Stock Charts, Indicators & Drawing Tools
This package has it all:
a vast array of indicators

candlesticks, OHLC.

the ability to plot Trend lines not only on price but on all the indicators

Fibonacci Lines / Fans / Arcs

free mealtime streaming Price & Volume

intra-day 1 minute – 1 year per bar

integrated portfolio management,

streaming News, this is invaluable

Fantastic User Interface

Watch-lists

Also with the premium version, there is powerful Stock Scanning built in.
Overall there is an excellent array of technical indicators and drawing tools, all the big ones are there, from OBV, RSI and Bollinger Bands to Fibonacci Fans and Andrews Pitchfork.
With over 70 different indicators you will have plenty to play with.  They have also introduced live alerts which you can configure to email or pop up if an indicators or trend line is breached.  Very useful indeed.
Read the In-Depth Free Stock Charts Comparison
-
3. StockCharts.com – S

harp charts are visually very impressive, and its array of exotic indicators may excite the more advanced investor.
Worthy of strong consideration are StockCharts.com, who also come with a solid recommendation.  Worth commending are the sharp charts, which are visually very impressive, and its array of exotic indicators may excite the more advanced investor.  One thing to mention this service offers excellent Point and Figure Charts, which to my knowledge no other free service offers.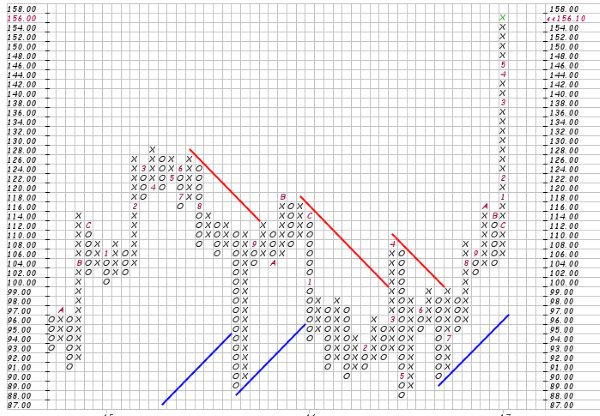 Missing trend lines, rolling EPS, and a weak news service do not do it justice. They do also offer, like the other service providers, a monthly Membership service with increased functionality.
-
4. Reuters.com – Nice charts & news but lacking any real value compared to other free services
With its powerful news reporting and RED Green Candlestick plotting Reuters does have something to offer, coming in joint fifth with Yahoo. Missing a rolling EPS indicator combined with its lack of trendlines takes it out of the reckoning for overall leadership.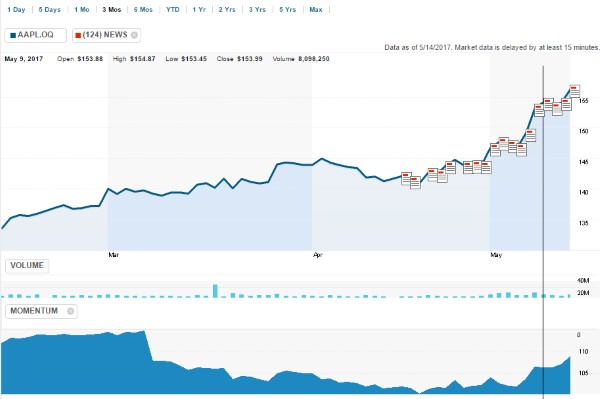 What I really like is the ability to plot breaking news for a stock on the chart itself this is really what sets it apart from the other charting tools.
-
5. Yahoo Finance – Yahoo has upped its game but still lags the leaders.
Yahoo like Google offers no trend-lines, ut does offer 9 sub windows with a healthy array of indicators to plot in those windows.
Yahoo has updated its interactive charting experience, it is a clean experience and full screen, so now it is actually very good indeed.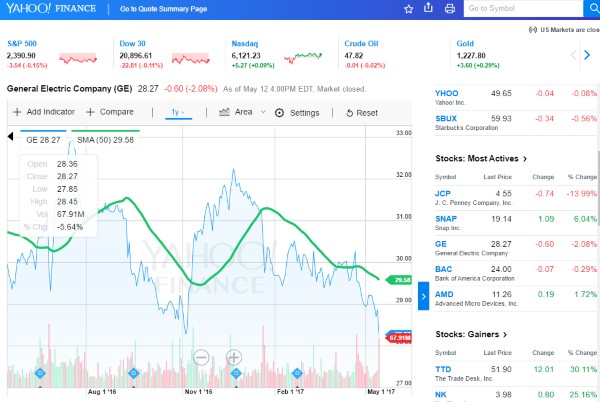 Coming in higher than Google in our review, Yahoo it seems, can do at least one thing better than Google.
-
Top 5 Stock Screener Websites & Services
These stock screeners are the most powerful way to find the stocks you are interested in:
-
1. TradingView – Best for International Traders, Excellent Fundamental & Technical Stock Screens at a great price point
TradingView is a serial winner in our reviews.  Review Winner "Best Stock Charting Software", "Best Free Stock Charting Software" and now a Winner for "Best Stock Screener".
TradingView has a very slick system and they have put a huge amount of thought into how Fundamentals Integrate into the analytics system.
Key Benefits of TradingView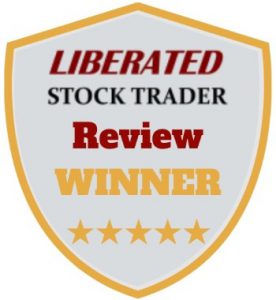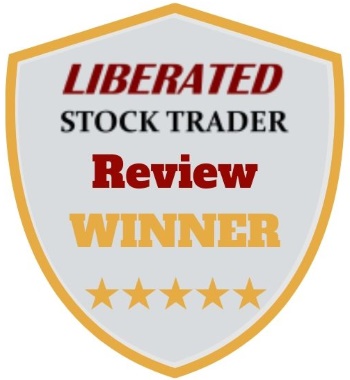 Watchlists
Watchlists have fundamentals broken into Performance, Valuation, Dividends, Margin, Income Statement, and Balance Sheet.  You can set the watchlist and filters to refresh every minute if you wish.
Economic Indicators & Filters
What makes TradingView stand out is the huge selection of economic indicators you can map and compare on a chart. For example, you can compare the Civilian Unemployment Rate versus the growth in Company Profits for the U.S.A.  This is incredibly powerful.
Price – FREE & Premium
You can use TradingView right now, no login, no installation, and no cost.  However, you will find that the Pro Version of TradingView unlocks even more power and abilities.  Again Starting at $9.95 this is very inexpensive.
Global Data Coverage
We recommend TradingView for any international traders as the Market coverage is huge and if you want a very active trading community this is the place.
Forex & Cryptocurrency Screens
What makes TradingView unique here is the availability of Screeners for Chart Patterns and Setups for Foreign Exchange Pairs and also Crypto Currencies.  Very valuable for day traders searching for volatility and using leverage.
Great Selection of Screener Criteria
With 52 Fundamental Criteria and 80 Technical Screening Criteria plus lots more from the community, this is a great advantage
Try This Interactive Example of TradingView Fundamental Screening & Analysis
Click on the Funnel in the top right corner to open the Stock Screener Criteria Selections.
TradingView Summary
Extremely easy to use, low cost and packed with Stock Screener Power, including economic data.  The right combination for active international day traders who value a social community.
Read the Full TradingView Review Here

-
2. TC2000 – Best for U.S. & Canadian Investors, fantastic real-time Fundamental & Technical Screening at a super price
Make no mistake about it, if you want fundamentals screened in real-time layered with technical screens

all integrated into live watch lists connected to your charts Telechart is a power player.
TC2000 was one of the few Winners in our "Best Stock Market Software Review"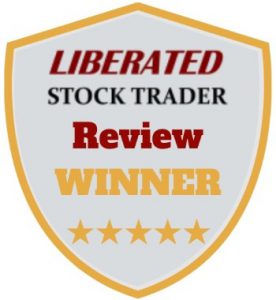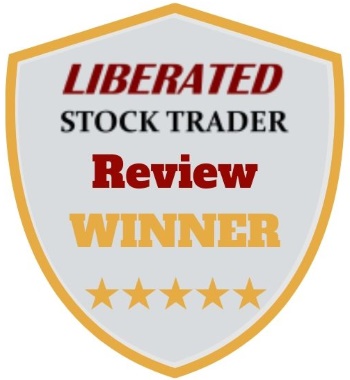 I selected TC2000 as my tool of choice back in the year 2000 because it offered back then, simply the best implementation of fundamental scanning, filtering and sorting available on the market.  17 years later, they are still a leader in this section.
They offer a huge selection of fundamentals to choose from, but what makes it unique is the fact you can, with a few clicks, create your own indicators based on the fundamentals.  You can then overlay the indicators directly on the charts, which opens up a whole new world and technical and fundamental analysis.  10 out of 10 for TC2000.
TC2000 Stock Screener & Software Highlights
Free Version, There is a Free Version of TC2000 called FreeStockCharts.com that you can use to begin testing its capability
Low-Cost Premium Version – The Premium TC2000 is incredibly powerful, with an end of day data entry-level price of $9.95 per month which is incredible
The ease of use masked the powerful scanning, screening and filtering
Integration – It is the best integrated of all Stock Market Software as you can effortlessly glide from powerfull Screening on a large array of Fundamental & Technical Screens, to managing your Watchlist and directly trading with the TC2000 brokerage.
ETF Screening – Powerful Exchange Traded Fund Screening is included
Options Screening – The options Screening and on-screen options execution is second to none and leading the industry
The only downside here is that it is only available for those who trade the U.S. and Canadian Stock Markets.
Day Trader Stock Scanner / Screener
Worden is also very well suited to Day Traders because its scanning is real-time and you can trade directly from the charts if you use TC2000 Brokerage.
If you are interested in TC2000, click this button to get a huge discount on the Liberated Stock Trader PRO Training Course and our Stock Market Crash Detector Book (Combined Value $129)
Try TC2000 + Get Bonuses
-
3. MetaStock – Best for International Investors – Great Stock Screening + the Best Real-Time News
Met

aStock is owned by Thomson Reuters, who are without a doubt the biggest and best provider of real-time news, company data and market analysis.
They also have an incredible database of global fundamental data, not just on companies but economies and industries, the wealth of data is first class.
Using Eikon you can see a really in-depth analysis of company fundamentals from debt structure to top 10 investors, including level II combine that with excellent watch lists featuring fundamentals and powerful scanning of the markets and MetaStock gets a perfect 10.
MetaStock Video – Showing the Simplicity of Screening & Analysis

XENITH Real-Time Market Data & News for everyone
 MetaStock Stock Screener Highlights
Global Data Coverage – Real-time and accurate
Screening on Exchange Traded Funds, Mutual Funds, Options and even Foreign Exchange (Forex)
Extensive Analyst Ratings and Changes Coverage
79 Core Fundamental Screening Criteria, but in reality, there are many more.
100+ off the shelf Technical Screens, but another 169 more are available using the explorations
Read the full MetaStock Detailed Review
But It's Not Free!
The fact is if you want real power it will cost you.  MetaStock is a Review Winner for our Best Stock Market Software Review, and that is for many good reasons.
It is not expensive – starting at $27.95 per month
You get Real-time News Included
You get world class charts and flexibility.
You get extremely powerful systems backtesting
You also get Forecasting into the future – which is quite unique
If you are interested in a Free 30-day trial and discount on the MetaStock Product click this button.
Try MetaStock Free for 30 Days & Get a Discount
-
4. Screener.co – Best for U.S. & International Value Investors – the best selection of Fundamental Criteria
The big surprise contender this year is the brainchild of Lenny Grover the founder of Screener.co. Using industry-leading Thomson Reuters Data he has crafted the most detailed Fundamental Scanner on the market.
There is a massive amount of fundamental data, literally everything you ever dreamed of, everything in the financial reports is all there and also includes detailed breakdowns of each companies details.
The key features are:
A large global universe of securities – this is why we recommend for the international investors, you can even filter screen for which exchange, index, sector and even which country or state the company is headquartered in.
Robust calculation engine that allows non-technical users to create custom screening formulas leveraging over 1,250 built-in metrics
Fast HTML5 web-based platform that allows for rapid iteration when developing screens (unlike Bloomberg's cumbersome EQS)
Flexible column sets allow any metric (including custom metrics) to be displayed in the results table or watchlist view
Detailed company profiles that can be viewed by clicking on a result and selecting View Company Profile
Very low price – it's not free, but if you are serious about your Value investing this is well worth the entry level price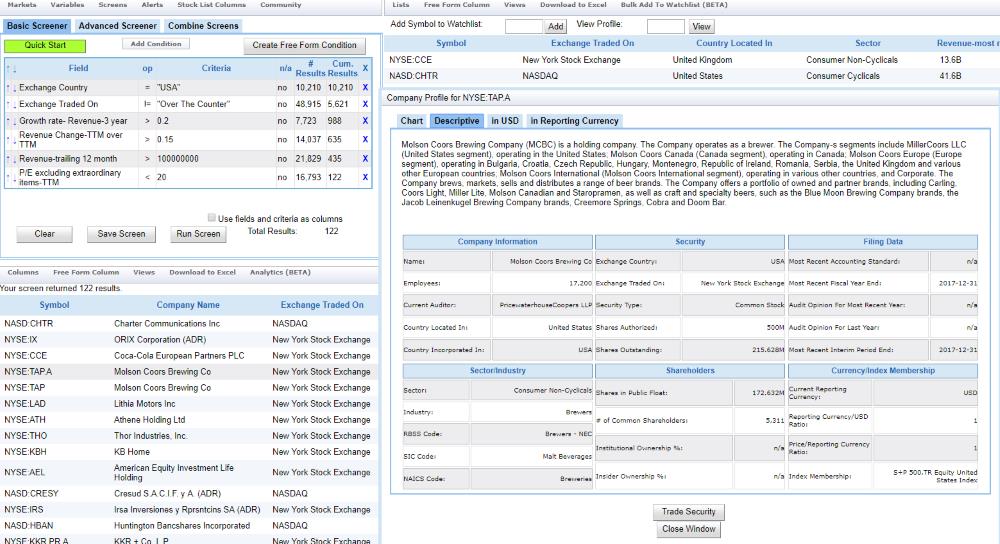 Screener.Co is extremely strong fundamentals and here are the elements I find to be unique or especially strong:
Insider Trading Screens – you can screen for Insider Net Share Bought, Insider Trades, Insider Ownership Percent, Shares Purchased, Buy & Sell  Transactions and insider shares sold.
Historical Fundamental – most Stock screeners will only show you the picture now.  Screener.co stored the fundamental data historically also, which is a huge bonus if, for example, you want to track management effectiveness (return on assets) over time.
Extensive Dividend Coverage, Institutional Ownership, and Financial Statements.
One Drawback
Screener.Co is not designed for people looking for Technical Analysis screening.  This means that if you want to be able to scan if the price is above the 200-day simple moving average (SMA) and the Relative Strength Indicator is above its own 20-day exponential moving average (EMA) then you cannot do it with this package.  So active Traders, need not apply.
Screener.Co Review Summary
For all you aspiring Warren Buffet type Value Investors this is the right choice of stock screener.

-
Join Over 25,000 Liberated Stock Traders 
Get the Latest Stock Market Software, Books & Movie Reviews Directly To Your Inbox
-
-
5. NASDAQ Stock Screener – a reasonable free stock screener for the beginner
The so-called big boys on online stock screeners did not fare well in this in-depth review, while the NASDAQ Screener score quite well, the quality trails off quickly from there.
NASDAQ / ZACKS Stock Screener
The NASDAQ Stock Screener has been around for a long time, actually, now it is powered by Zacks.  In fact, it is the exact same screener as features on the ZACKS website.  It is a good Fundamental Screener that is definitely easy to use and worth it for a quick scan or to supplement your existing Charting Software with Analyst Ratings.
NASDAQ / Zacks Stock Screener Positives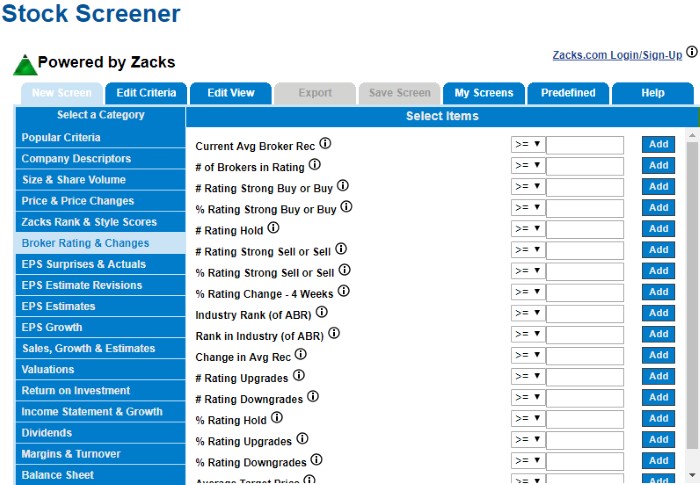 Guru Stock screener – This is a really nice idea, they have attempted to formulate the Criteria from famous investors into a pre-configured stock screen you can use off the shelf.  Guru styles implemented include Ben Graham, Peter Lynch & Martin Zweig.  Whether they turn you into the next Warren Buffet is another question.
Incredibly detailed EPS (Earnings per Share) Screening, including Earnings EPS, Last EPS Surprise (%), Previous EPS Surprise (%), Avg EPS Surprise (Last 4 Qtrs), Actual EPS used in Surprise ($/sh), Last Qtr EPS, Last Reported Qtr, Last Yr's EPS (F0) Before NRI & Last Reported Fiscal Yr
Extensive Analyst Rating Filters, including upgrades, downgrades and rating changes
NASDAQ / Zacks Stock Screener Negatives
Limited Free Access – quite a number of the selection criteria require a premium package to be purchased from ZACKS
No Real Technical Screening Capability – only fundamentals
-
Recommended Financial & Stock Investing Blogs
A listing of blogs and reviews that add value for investors.
Liberated Stock Trader PRO – Training
Although we should not add our own product here as it may seem biased, we do believe that the Liberated Stock Trader courses offer very high-quality training at a very good price.
The Liberated Stock Trader website was established to help educate the independent investor.  We offer free stock market courses and premium stock market education.
The Liberated Stock Trader Pro Package includes 16 hours of high-quality video professionally delivered to ensure you learn every facet of the training course.
The course is broken down into 27 modules individually delivered by the author to bring together the theory and the practice to make a unique learning experience.
The video is streamed over the internet and you will have LIFETIME ACCESS. You can watch it in the comfort of your own home. You do not need to travel to a seminar or pay hotel or flight costs.
We believe that the only person you can trust with your investment is yourself. Check out the full range of Free, Low Cost and Premium Stock Market Training here.
Read a Great Book
Self-education can be a good source of information to get started and reading the best books in the business is a great place to begin.  Read our review of the Top 20 Stock Market Books ever written.
Listen to a Great Book or Podcast
Do you not have time to read a book, then do what I do listen to one.  Our review of the Top 20 Best Audiobooks provides you with a list of entertaining and educational stock market books.
Also, check out the Liberated Stock Trader Podcast
Watch a Great Stock Market / Wall Street Movie
You can actually learn a huge amount from watching a film.  Some of my biggest Aha moments have come from movies like Inside Job (2011) and The Corporation (2003).  Take a look at our Best Stock Market Movies Review.
Subscribe to a Great Magazine
The Technical Analysis of Stocks & Commodities Magazine (TASC)
Recommended for Serious Traders who want to continually learn and keep the edge over the competition.  The Best Trader Magazine Available
I have been a subscriber to Technical Analysis of Stocks & Commodities Magazine (TASC) for the last 8 years.  It is essentially the go-to magazine for experienced technical analysts.  The magazine is very well written and has a host of high profile contributors.  I myself have been published in TASC, with my "Side-Stepping the Next Crash" article.
The magazine covers the Technical Analysis of everything, Stocks, Options, Commodities, Bonds, Precious Metals and Foreign Exchange.
It includes extremely helpful learning articles, such as how to develop indicators and new ways to analyze the markets.   They also have a spotlight on learning new techniques for beginners and intermediate traders. TASC also touches on the current market climate with in-depth technical analysis of the various markets.
The contributors provide systems designed to help you get an edge in the markets whilst also covering trading systems.  Also often when a system is provided there will be the code for the various Technical Analysis Packages such as MetaStock or TC2000 so you can implement your own indicators and systems.
As a subscriber, you also get access to the entire back catalog digitally, which is a pure goldmine of knowledge not available anywhere else on the planet.

TIP – Go for at least a 1 Year Subscription to get access to the entire digital library.
Great Blogs Listing

Have A Great Work Life – Get That Promotion, Earn More, Feel Fulfilled & Deepen Your Relationships With Respectful Ethical Leadership And A Touch Of Humor
Abnormal Returns – Tadas Viskanta provides an excellent resource for great articles and perspectives from finance site across the web, well worth following
Value Stock Guide – Provides insightful lessons on Value Stock Picking and the Stock Market also with a regular newsletter and advice.
Do you want your website featured here, contact us
Do you know something we don't?  Share your opinion below, we love to hear from you.