Our testing shows that the best free stock charting software is TradingView, Stock Rover, and Finviz, all offer excellent free stock charts and watchlists. TradingView has the best stock charts and apps for technical analysis, while Stock Rover offers excellent stock screening and fundamental charts. Finviz's free stock charts are fast, reliable, and powerful, with screening included.
As a certified financial technical analyst, I guarantee this is the most concise, accurate, and in-depth test of free stock charting tools on the web. It is a wise move to start with free stock chart software, and our review winners will grow with you on your investing journey.
We independently research and recommend the best products. We also work with partners to negotiate discounts for you and may earn a small fee through our links.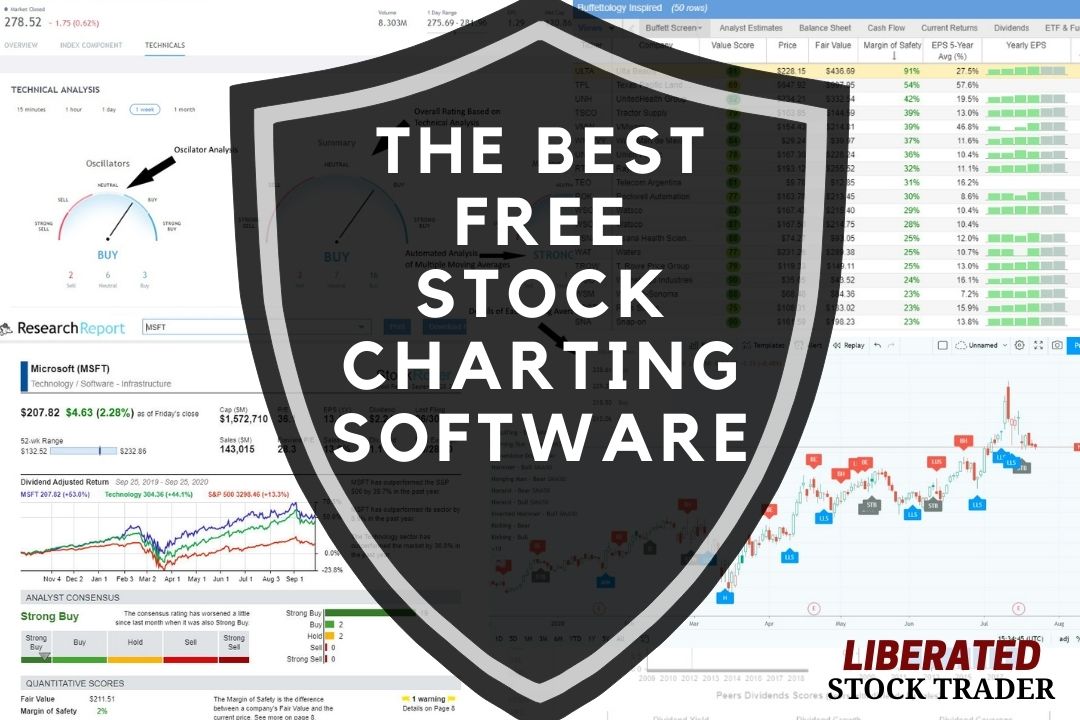 Best Free Stock Charting Software
Our research shows TradingView is the best free stock charting analysis software with 160 indicators and charts for Stocks, Forex, Commodities & ETFs globally. Stock Rover is the best free stock software for growth, dividend & value investors with a 10-year financial database and industry-leading screening, research, and portfolio management capabilities. TC2000 has excellent chart analysis and real-time Stock and ETF market scanning for the USA & Canada.
Our tests indicate the best free stock charting software is Tradingview for the stock trading community and the best stock chart app. Stock Rover is the best free stock analysis software for value, growth, and dividend investing.
Best Free Stock Charting Apps
The best free stock charting apps for mobile and tablets are TradingView, TC2000, and Yahoo Finance. TradingView provides powerful mobile charting, TC2000 enables mobile market scanning, and the Yahoo Finance free charting app has a slick, intuitive interface.
Top 10 Best Free Stock Charts
1. TradingView: Best Free Stock Charting Software, App & Community
TradingView is the best free stock charting software because it offers charting, news, watchlists, screening, community, scripting, and backtesting in its free Basic service.TradingView is the best overall free charting service, but it is ad-supported. If you want an ad-free experience, you can try one of the cost-effective premium services, including multiple charts, layouts, price alerts, and systems publishing.
| | |
| --- | --- |
| TradingView Rating | 4.8/5.0 |
| ⚡ Free Features | Charts, Trading, News, Watchlists, Screening, Backtesting, App |
| 🏆 Premium Features | Multiple Layouts & Charts, Alerts, Publishing, ad-free |
| 🎯 Best for | Stock, Fx & Crypto Traders |
| 🆓 Free Version | TradingView Free |
| 🎮 Premium Trial | Free 30-Day |
| ✂ Premium Discount | -50% Discount |
| 🌎 Markets Covered | Global |
I recommended TradingView for the USA and international traders who value a great price (free), excellent chart analysis indicators and drawing tools, integrated stock news, and the best ease of use.
I use TradingView every day; I directly post charts and market analysis into the TradingView community and connect with other traders. Connect with me on TradingView.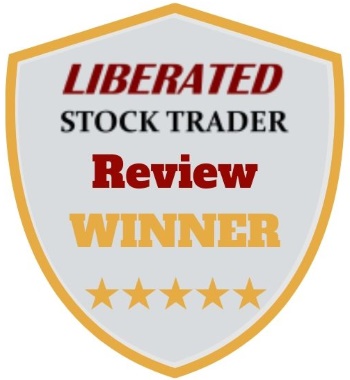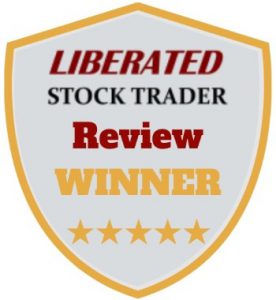 Pricing & Software
You can have TradingView for free; it is also the winner of our Premium Subscription Stock Software Review for the last four years in a row. The prices are reasonable and unlock a lot of extra functionality. If you like TradingView, you can upgrade to PRO for only $10 per month; the benefits are extensive, including priority customer support, alerts, backtesting, and screening.
According to our research, TradingView is the best free stock charting software. TradingView has the largest selection of exchanges globally, making it ideal for international investors. TradingView is not just for free stock charts; it also includes charts for ETFs, Futures, Forex, Bonds, and Cryptocurrency, all at no extra price. 
Video: TradingView The Best Free Stock Charts
Try TradingView Now
TradingView Free Stock Charts
With over 160 different indicators, and unique specialty charts such as LineBreak, Kagi, Heikin Ashi, Point & Figure, and Renko, you have everything you will need as an advanced trader. TradingView also has an exceptional selection of drawing tools, including tools unavailable on other platforms like extensive Gann & Fibonacci tools. In total, TradingView has 65 drawing tools and hundreds of icons for your charts, notes, and ideas.
I have the Premium membership, and with that, you get Level II data and insight, fully integrated.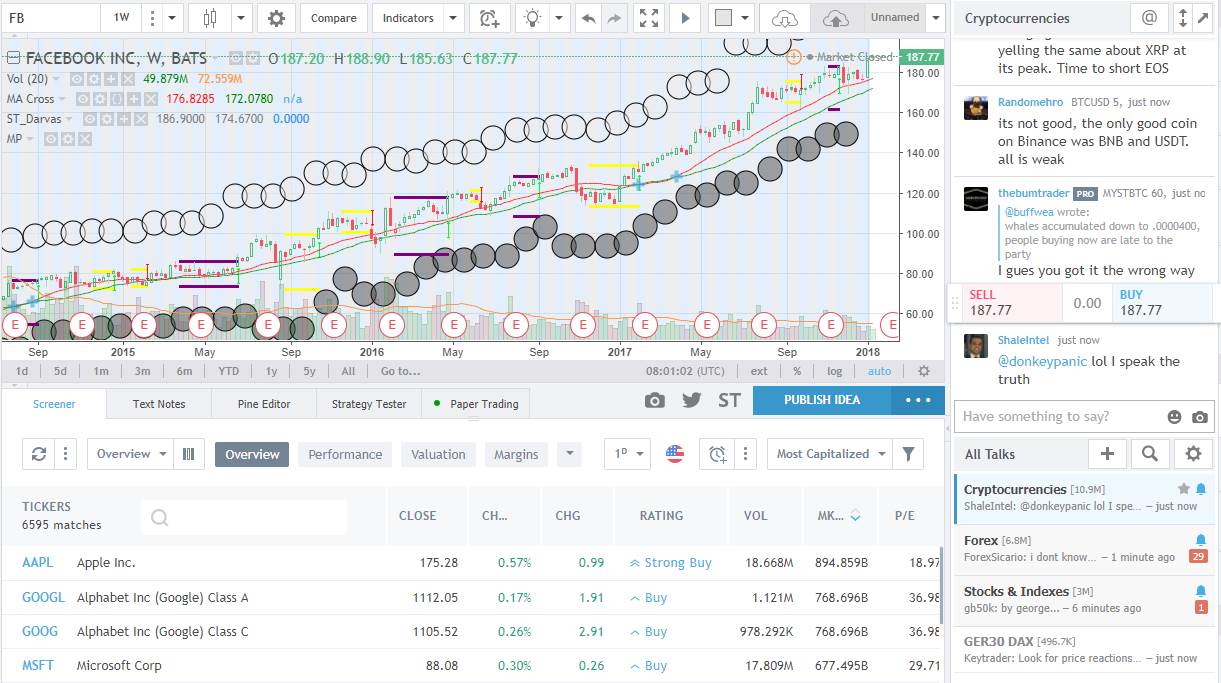 TradingView Free Stock Screening
TradingView has real-time scanning, filtering, and fundamental scanning included for free. The screener is incredibly easy to use; you can scan & filter on over 150 criteria. TradingViiew will cover any idea you have based on technical analysis. TradingView even has vast amounts of economic data such as Federal Funds Rates and World Economic Growth, thanks to a connection to the Federal Reserve (FRED) database.
Watchlists have fundamentals broken into Performance, Valuation, Dividends, Margin, Income Statement, and Balance Sheet. You can set the watchlist and filters to refresh every minute if you wish.
What makes TradingView stand out is the huge selection of economic indicators you can map and compare on a chart. For example, you can compare the Civilian Unemployment Rate versus the growth in Company Profits for the USA, which is incredibly powerful.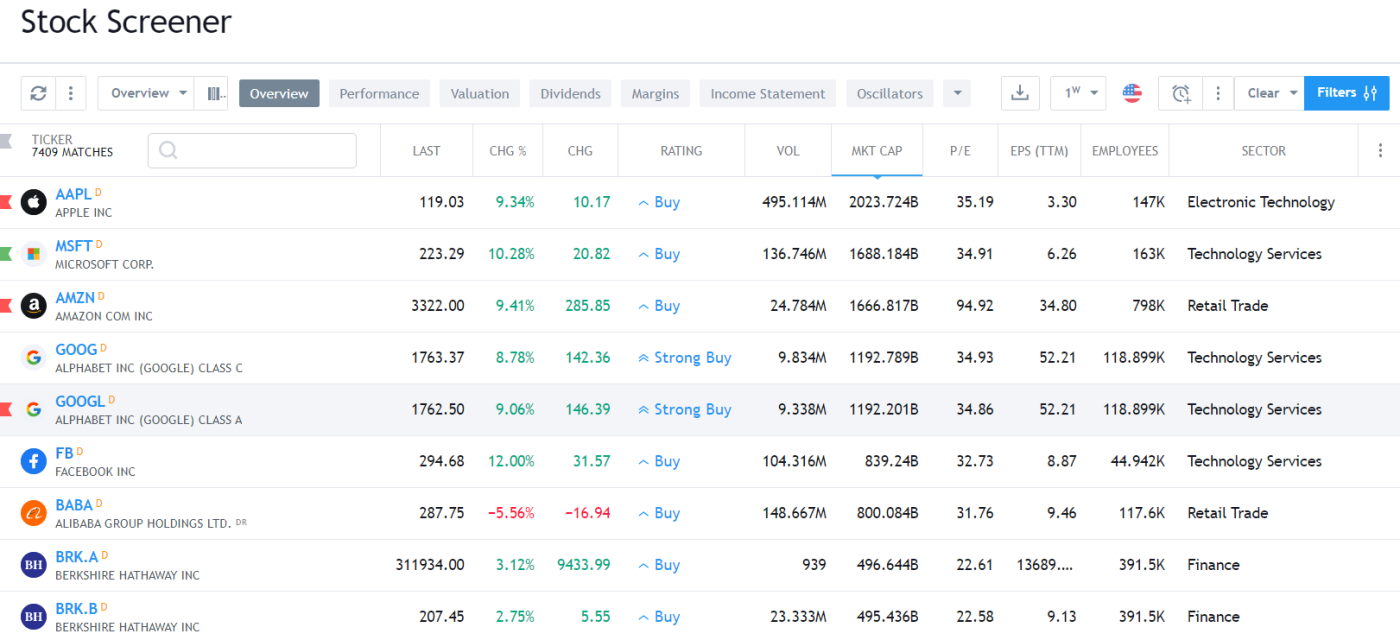 Stock Market News & Social Community
The TradingView platform is built with social at the forefront, including integrated chat systems, forums, and ways to share your drawings and analysis with a single click. This makes for an excellent way to generate ideas and learn from other traders. You have to try it and see it in action to understand the power of the implementation. I share charts, ideas, and analyses regularly; follow me here.
The news feeds are fully integrated, including MT Newswires and Reuters. Add that to the social network, and you have a great solution. The news service is only second to MetaStock with their Real-time Reuters Feeds & Benzinga Pro's News For Traders.
Even better is the fact it is already configured for use. All controls are intuitive, and the charts look amazing. It is quite a feat that it is easy to use, considering TradingView has so many data feeds and backend power.
TradingView Free Charting App
The TradingView app has a 4.9/5 star rating on the Apple app store and a 4.8/5 rating on the Google Play store, meaning the mobile app is first class. TradingView's app has limited functionality as it understandably favors simplicity.
If you want the full power of TradingView, you can simply go to TradingView.com on your mobile browser, meaning you do not even need an app for smartphones or tablets.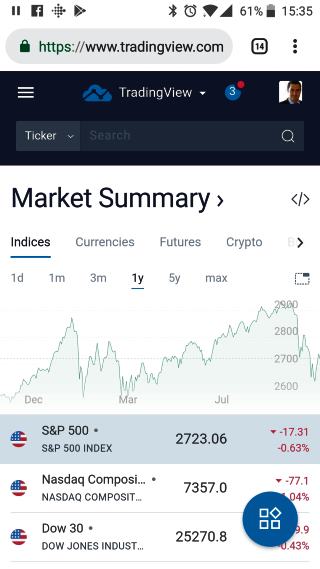 TradingView is at the cutting edge of HTML5 development, which means whatever device you use, TradingView on will be visually perfect due to the incredible responsive software design.
You do not need to sync your data across devices; it is already there. Tradingview is the software I use every day, and because it is geared around social interaction, learning, and community ideas, it is a fabulous place to be.
Trading With TradingView
With TradingView in the USA, you get great broker integration with TradeStation for stocks. In Europe, you have integration FXCM and Saxo Group for currency and CFD trading.
You can place trades directly from charts, and it will take care of profit & loss reporting and analysis for you. The only thing it does not cover is Stock Options trading.
TradingView is the outright winner for Free Stock Charts in 2022. There is a huge selection of indicators, drawing tools, and it is fully interactive for free. They also offer a premium service to rival the best software vendors out there. The PRO plan is very cost-effective, starting at $9.95 per month, and that gets you even faster real-time charts, advert-free services, and alerts.
[Related Article: Backtesting For Advanced Stock Charting System Development]
Try Our Smart Stock Software Finder
Answer a few questions to get your personal recommendation!
-
2. Stock Rover: Best Free Stock Analysis & Research Tool
Our tests show that Stock Rover is the best free stock analysis, screening, and company research tool. Stock Rover has ten years of historical financial performance data combined with 350 fundamental performance metrics that allow you to implement powerful dividend, growth, and value investing strategies and portfolios.
From my perspective, Stock Rover is simply the single best stock screener on the market today; in fact, it won our Top 10 Best Stock Screeners Review & Test.
| | |
| --- | --- |
| Stock Rover Rating | 4.7/5.0 |
| ⚡ Free Features | Charts, Powerful Screening, Research, Portfolio Mgt, Broker Integration [Ad-Free] |
| 🏆 Premium Features | 10-Year Historical Financial Data, Full Portfolio Mgt, Correlation, Rebalancing & Value Investing Benefits |
| 🎯 Best for | Growth, Dividend & Value Investors |
| 🆓 Free Version | Stock Rover Free |
| 🎮 Premium Trial | Free 14-Day |
| ✂ Premium Discount | 25% During Trial Period |
| 🌎 Markets Covered | USA |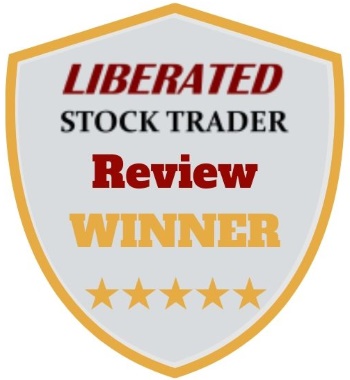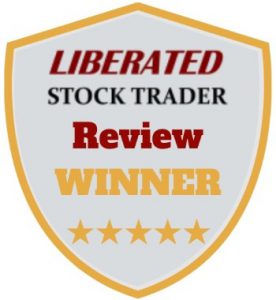 Stock Rover also has stock charting capabilities that complement the scanning functionality focusing on financial metrics charting and technical indicators like volume, moving averaging, and relative strength.
You can have Stock Rover for free; however, the real power of Stock Rover is unleashed with the Premium Plus service. Moreover, their top tier of service is not even expensive compared to the competition.
Stock Rover Free
Stock Rover's service starts with free, meaning you can perform research and screen over 10,000 stocks and ETFs. The free service includes a stock newsfeed and powerful watchlist/portfolio management. If you want unlimited access to the 10-year financial database and fair value/ margin of safety ratings, then you will need the Premium Plus service at $27.99 per month.
I strongly recommend going for the Stock Rover Premium Plus at $27.99 per month. Why? Because having used the service extensively, I cannot live without the unlimited stock ratings, analyst ratings scoring, and the unlimited fair value and margin of safety scoring.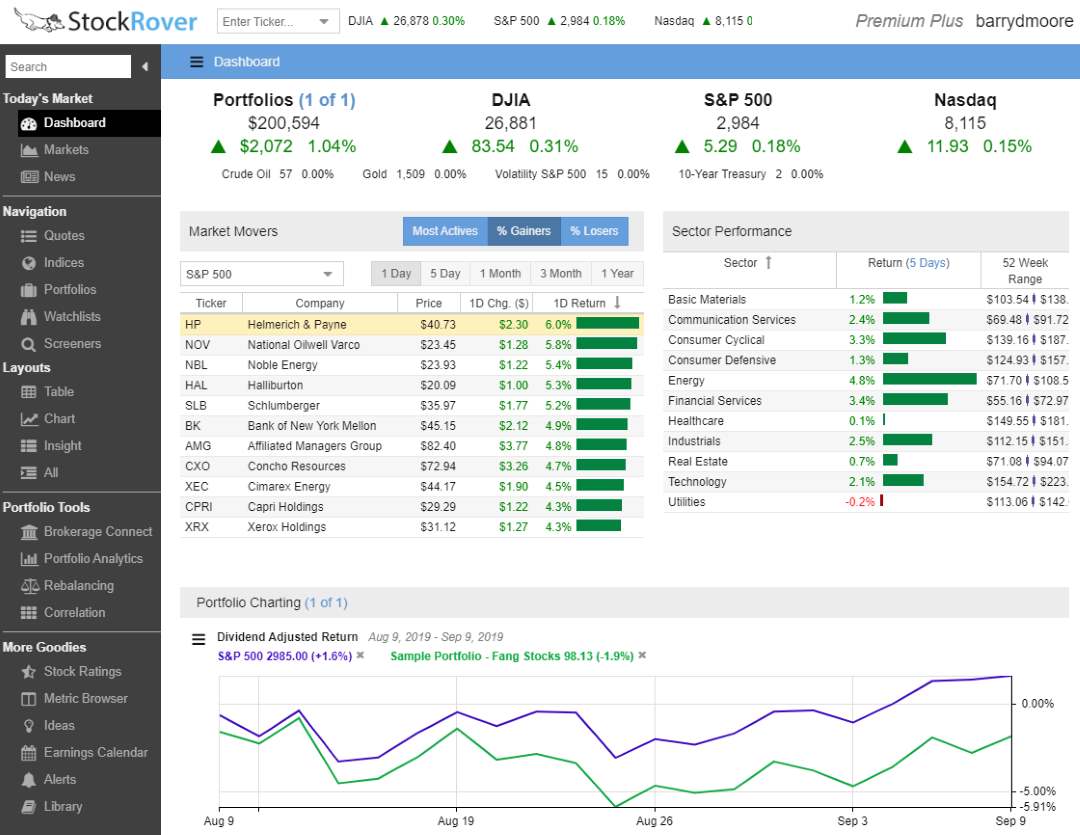 Video: Best Stock Charting Software for Investors
Free Stock Rover Charting & Analysis
Looking at stock charts with Stock Rover is different from all the other free stock software on the market. Whereas MetaStock & TradingView focus on hundreds of technical analysis price/volume indicators, Stock Rover focuses on charting the fundamental financial strength indicators.


With 154 different financial indicators and only 9 technical analysis indicators, Stock Rover is not the best technical analysis software for traders. Still, it is by far the complete package for fundamental income, growth, and value investors.
Stock Rover's Free Stock Analysis Reports
Stock Rover provides free stock analysis with its innovative research reports. The research reports combine all of a company's historical and forecasted financial data into a cohesive unbiased analysis. The free stock analysis provides a real-time view of the company's financial situation, earnings, and analyst consensus estimates. The reports are available to download in PDF format for the Dow Jones 30 Index component companies here.
Stock Rover for Value Investors
Testing shows that Stock Rover enables you to build a more informed value investing portfolio because it has integrated a deep set of Fair Value and Margin of Safety calculations. This enables the investor to rank stocks based on how much they are undervalued, according to the forward cash flow and fair value calculations popularized by Benjamin Graham and Warren Buffett.
---
How to Beat the Stock Market With Stock Rover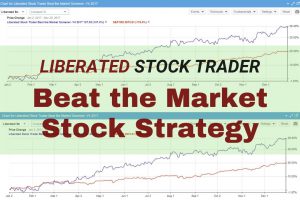 I love Stock Rover so much that I spent 2 years creating a growth stock investing strategy that has outperformed the S&P 500 by 102% over the last eight years. I used Stock Rover's excellent backtesting, screening, and historical database to achieve this.
This Liberated Stock Trader Beat the Market Strategy (LST BTM) is built exclusively for Stock Rover Premium Plus Subscribers.
---
Stock Rover Screeners
When you log in to Stock Rover and select any screener, in this case, I selected the "Strong Buys Screener" and simply select the "Fair Value" tab; you are rewarded with arguably the killer features of Stock Rover. The Fair Value and Margin of Safety analysis and rankings.
These analysis factors are difficult to calculate yourself manually, and it could be said to warrant the investment in Stock Rover all by themselves.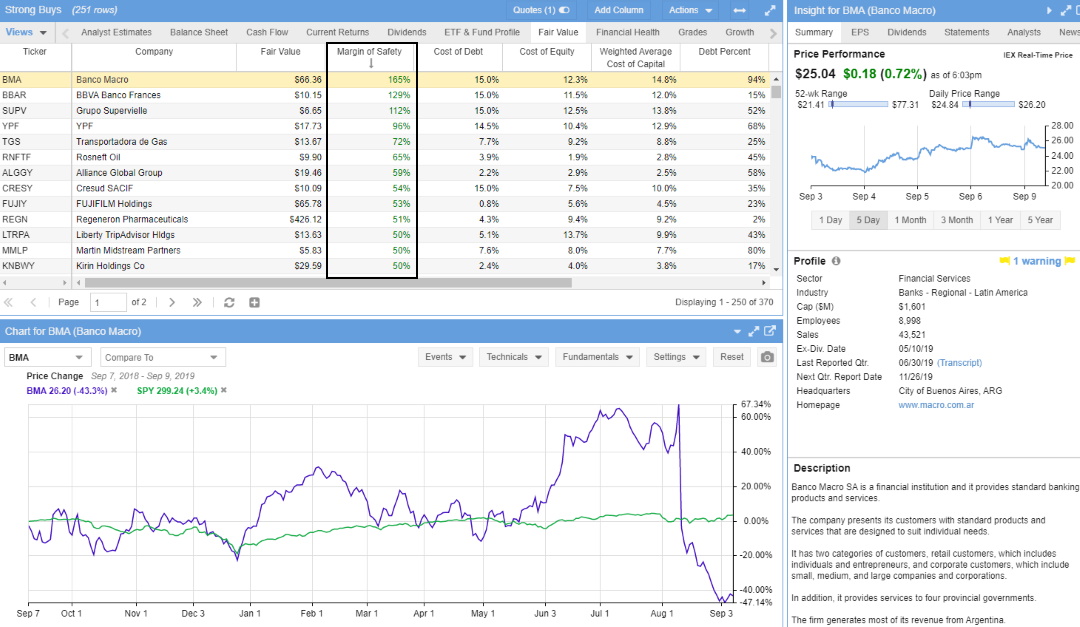 [Related Tutorial: Setup Your Own Buffett Stock Screener With Stock Rover]
Stock Rover is incredibly easy to use. Within 5 minutes, I was using Stock Rover as there was no installation required and no need to configure data feeds. Also, there are so many curated screeners and portfolios to import and use; you are instantly productive. It is quite a feat that it is easy to use, considering Stock Rover has so many powerful scoring and analysis systems.
-
3. Finviz: Fast Free Stock Charting & Screening
Finviz provides lightning-fast free stock charting, robust screening, and surprisingly stock chart pattern recognition. Finviz enables investors to visualize a vast amount of stock market data with heatmaps and money flows on a single screen.
| | |
| --- | --- |
| Finviz Rating | 4.4/5.0 |
| ⚡ Free Features | Charts, News, Watchlists, 50 Screener Configs, Heatmaps [Ad-supported] |
| 🏆 Premium Features | Real-time data, Alerts, Correlation Charts, Backtesting, Data Export, 8 years of Financial Statements |
| 🎯 Best for | Beginner Investors/Traders |
| 🆓 Free Version | Finviz Free |
| 🎮 Premium Trial | 30-Day Money-Back |
| ✂ Premium Discount | -37% With Annual Plan |
| 🌎 Markets Covered | USA |
Finviz Free & Premium
Finviz has three pricing plans; the Free plan is free to use without registering. Registered users also get to use the service for free and save their settings. Finally, the Elite service costs $39.99/mo or $24.96/mo on an annual plan which saves you 37%.
You can have Finviz for free; however, the real power of Finviz is unleashed with the Elite service, which provides real-time data and maximum flexibility.
Finviz's free plan is ad-supported, but it provides a huge amount of value for beginner investors. You can scan and screen over 10,000 stocks without registering and use the delayed charts and news stream. The free plan is ideal for beginner investors who want to check the markets fuss-free.
If you like Finviz, I highly recommend registering for free because it provides all the features of the free version, and you can also configure 50 portfolios, 50 stocks per portfolio, and save 50 screener configurations.
Finviz Free Charting Heatmaps
The Finviz heatmaps are the star of the show, providing a view of the US or even the entire world's stock markets. Finviz manages to cram the entire world's moving stocks onto a single page heatmap at lightning speed, which is very impressive. Simply hovering your mouse over a ticker symbol shows you the stock's current performance, a mini line chart, and the company's direct competitors.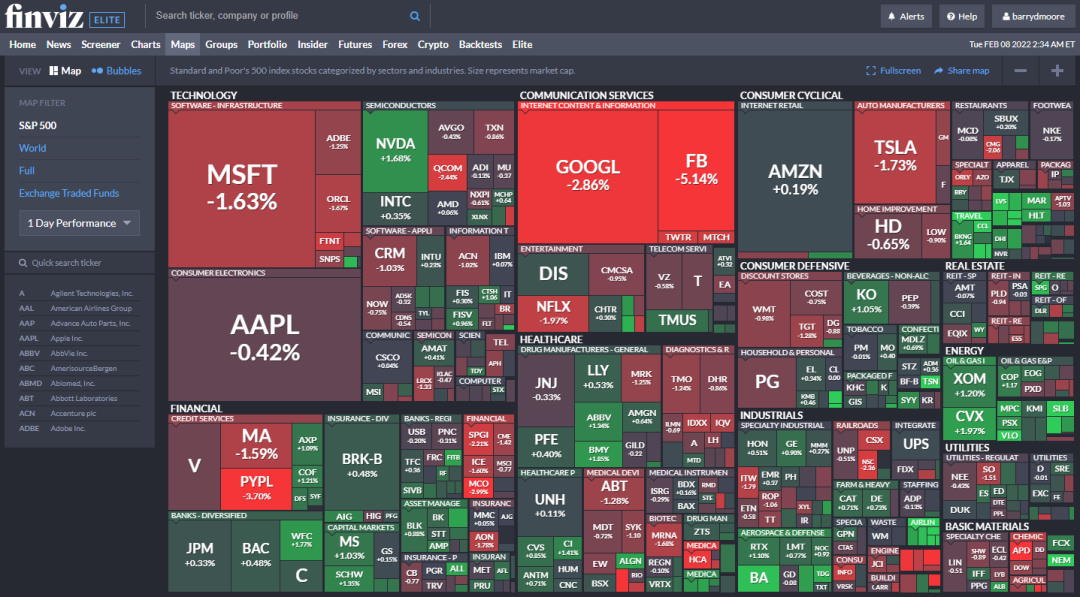 Interestingly viewing the Finviz stocks heatmaps based on analyst recommendations shows how biased institutional analysts are, as 70% of stocks are flagged as positive.
Finviz allows you to visualize markets based on stock price performance, volume, P/E, PEG, Dividend Yield, Float, EPS, and even analyst recommendations. From here, Finviz allows you to double click on a stock and to jump directly to the individual company data and chart. The whole process is extremely fast and efficient.
Finviz Free Stock Charting
Looking at stock charts with Finviz is different from the other stock software products on the market. Whereas MetaStock & TradingView provide hundreds of fundamental technical analysis indicators, Finviz focuses on providing basic pattern recognition on daily charts and a small handful of overlays and indicators.
I like the Finviz automatic trendline recognition and how it identifies price patterns like wedges, triangles, double tops, and channels; this is a big advantage for pattern traders.
But, with only 9 chart overlays, including Bollinger Bands and VWAP and 17 chart indicators to choose from, the stock charting experience with Finviz is weak. Not only that, you cannot simply right-click and add an indicator or study; you have to open settings, select the indicators, then click save. Finviz does not have an effective interactive workflow experience for the user.
Additionally, throughout Finviz, you need to click SAVE constantly. There is no auto-save for your screening criteria, chart annotations and even your backtests. If you mistakenly move onto the next chart, you lose your configuration; this is frustrating and a very old-fashioned user experience.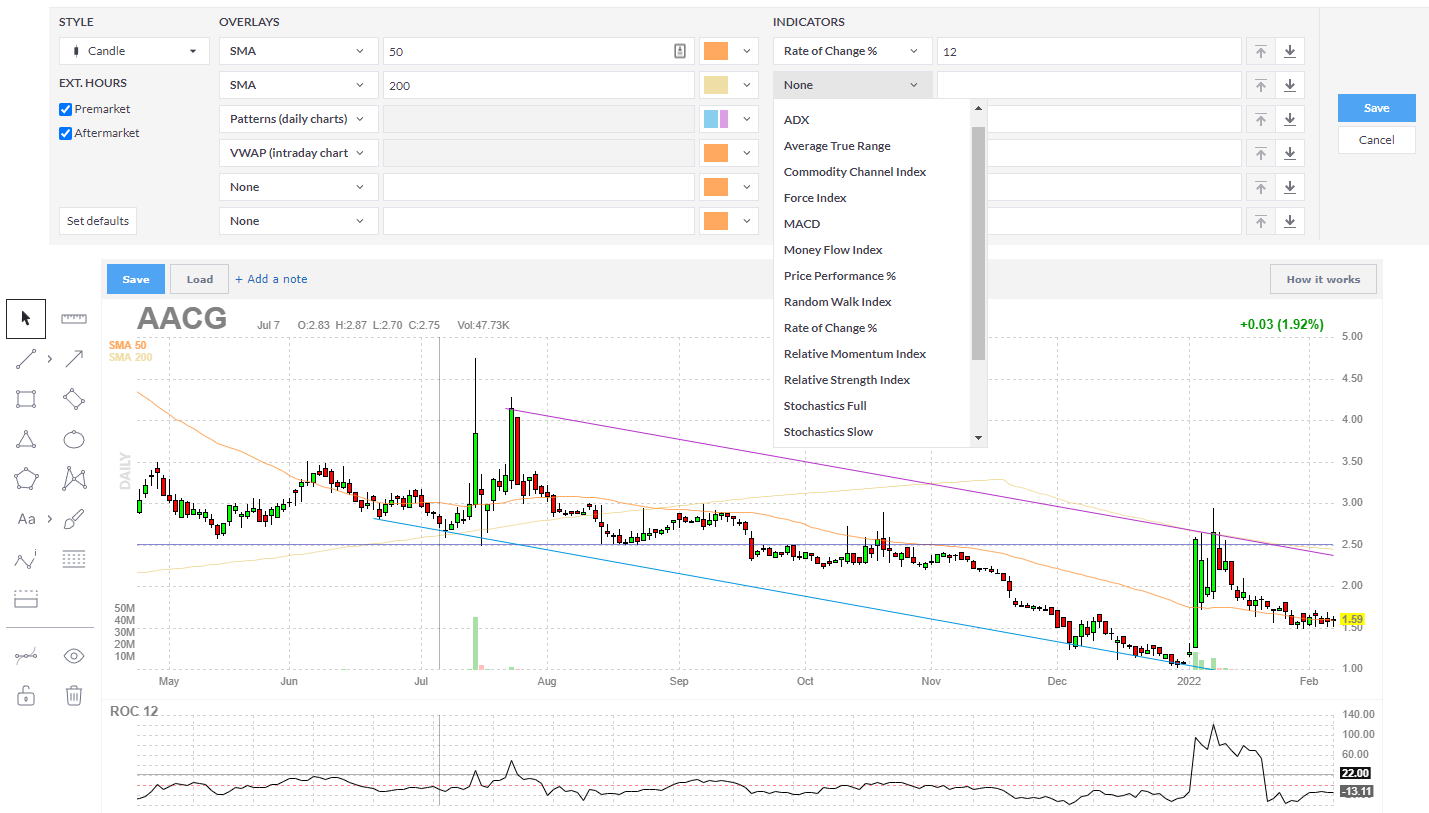 The free Finviz service is worth using, with excellent heatmaps, free global stock screening service, good news aggregation, and insider trading information. What more do you expect for free? Finviz provides incredibly fast stock screening, heatmaps, and stock chart pattern recognition for free. If you want to visualize a large amount of stock data and find investments quickly, Finviz is definitely worth it.
4. TC2000: Free Charting for Powerful Technical Analysis
TC2000 offers free stock charting with 140 indicators, 7 chart types, and 28 drawing tools. Chart data is delayed by 15 minutes, and the service is ad-free. TC2000 is free, and no credit card is required. You get stunning charts, all US stocks & options, option chains, and practice paper-trading for free.
TIP: When you download TC2000, ensure you select the free version.
FreeStockCharts.com has now merged with TC2000, a review winner for our Premium Stock Market Software Review, so they have an excellent track record in delivering quality services. This is great for you because now you can use the first-class service for free, sure there are some restrictions, but it is still a good service.
Stock Charts, Indicators & Drawing Tools
The FREE service has over 140 stock chart indicators (or studies), which you can apply to the chart; all the popular ones and many exotic indicators are there. You can use different bar types like Japanese Candlesticks and Open, High, Low Close OHLC. 
What is really nice is that you can plot trendlines on the price data and all the indicators. This can be very valuable when you become more experienced in technical analysis.
They also allow you to use Fibonacci Lines, Fibonacci Fans, and Fibonacci Arcs in terms of drawing tools. The user interface is simple and effective. With easy access to watchlists and stock scans, you will need to sign in to access and save your watchlists.
TC2000 is a great free software package with:
a vast array of indicators

candlesticks, OHLC.

the ability to plot Trend lines not only on price but on all the indicators

Fibonacci Lines / Fans / Arcs

free mealtime streaming Price & Volume

intra-day 1 minute to 1 year per bar

integrated portfolio management,

streaming news, this is invaluable

good user interface

powerful watchlists
With the premium version, there is a powerful stock scanning system built in.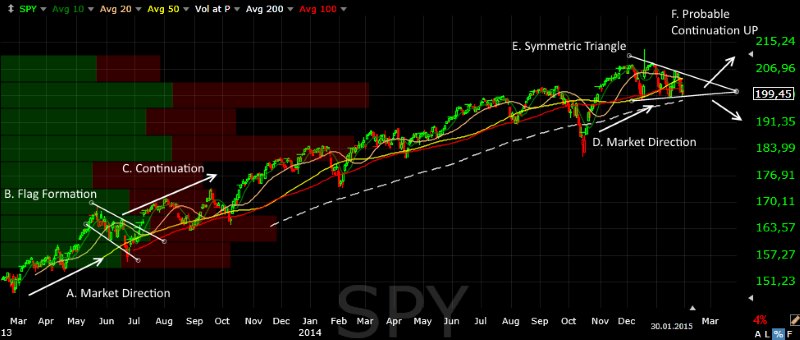 Overall there is an excellent array of technical indicators and drawing tools; all the big ones are there, from OBV, RSI, and Bollinger Bands to Fibonacci Fans and Andrews Pitchfork. They have also introduced live alerts that you can configure to email or pop up if an indicator or trend line is breached. Very useful indeed.
Real-time Charts
The charts are real-time, and the data comes from BATS, which means the price data is accurate, but the volume data only represents BATS trades. Luckily you can select whether you want to see only BATS volumes or get an estimate of the broader market volume. The data is free real-time streaming of Price & Volume, and you can go to a granularity of intra-day 1 minute up to 1 year per bar.
Free is Great, but the Paid Version is Better
The Liberated Stock Trader uses TC2000 to screen, sort, and find winning stocks. Starting at $9.95 per month, you will get a full suite of excellent features and end-of-day data. If you are looking for free backtesting for stock strategies, then TradingView is a better option.
Watch this TC2000 Video to See A Live Demo
-
5. Yahoo Finance: Good Free Charts + Broker Integration
Yahoo Finance is improving its free stock charting experience every year. Yahoo has moved from 8th place to 5th on our list by providing an improved charting and screening experience with improved financial news coverage.
Yahoo has updated its interactive charting, and it is now a clean experience and runs full screen, so now it is very good indeed. With 114 different technical indicators, you are well covered with Yahoo Finance. The interactive charts allow you to draw trendlines, linear regressions, and even quadrant lines. A nice new addition is that Yahoo now provides real-time quotes and charts via the BATS system.
| | |
| --- | --- |
| Yahoo Finance Rating | 3.9/5.0 |
| ⚡ Free Features | Charts, Trading, News, Watchlists, Basic Screening [ad-supported] |
| 🏆 Premium Features | Enhanced Alerts, Interactive Charts [ad-supported] |
| 🎯 Best for | Beginners |
| 🆓 Free Version | Yahoo Finance Free |
| 🎮 Premium Trial | Free 14-Day |
| ✂ Premium Discount | None |
| 🌎 Markets Covered | Global |
Yahoo Finance is working hard to make its charting system a worthy alternative to other free vendors. They have actually done something quite innovative. You can now trade stocks through the Yahoo Finance charts. Yahoo has partnered with "Trade.It" which essentially provides an interface to transport trade requests to many mainstream US brokers.
This means, using Yahoo, you can trade stocks with your broker. It is a nice feature, but if you have a brokerage account, you will already have access to real-time data, charts, and quotes and can trade directly with them, so it seems a little redundant but still a step forward.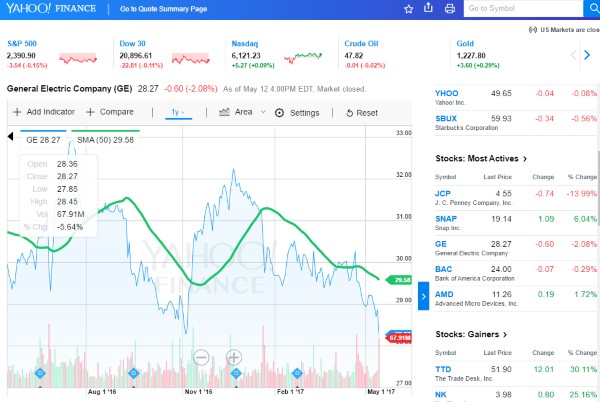 Research & News
Yahoo finance does provide a news aggregation engine and actually contributes original news via the Yahoo Finance news team. If you opt for Yahoo Finance Premium, you will get a good selection of analyst research reports. These are static reports which could be useful, but again for the price tag of $49.99 per month, it is expensive because most mainstream brokers offer research reports for free. In fact, Firstrade offers free stock trades and research reports from both Zacks and Morningstar.
Profit & Loss & Performance Reporting
Yahoo Finance can connect to a wide variety of brokers. It can then download your stock position data and perform analytics on your portfolio, but you will require the overpriced Yahoo Premium subscription. There is currently no functionality in Yahoo Finance Premium for Portfolio Weighting & Rebalancing or Automated Portfolio Management.
However, they provide reporting on your Portfolio Asset Allocation per industry sector and dividend income reporting.
[Related Article: The Top 10 Best Stock Trading Platforms to Trade From Charts]
However, Yahoo has climbed from nearly last place to fifth place in this review thanks to its constant improvements. Coming in higher than Google Finance in our review, Yahoo, it seems, can do at least one thing better than Google.
6. StockCharts.com: Advanced Charting & Expert Analysis
Worthy of consideration is StockCharts.com, which also comes with a solid recommendation. Worth mentioning are the sharp charts, which are visually impressive, and their array of exotic indicators may excite the more advanced investor.
| | |
| --- | --- |
| StockCharts.com Rating | 3.4/5.0 |
| ⚡ Free Features | Basic Charts, Seasonality Charts [ad-supported] |
| 🏆 Premium Features | Interactive Charts, Real-time Data, Trading |
| 🎯 Best for | Beginner Traders |
| 🆓 Free Version | StockCharts Free |
| 🎮 Premium Trial | Free 30-Day |
| ✂ Premium Discount | None |
| 🌎 Markets Covered | USA |
StockCharts recently released the advanced charting platform (ACP), a vast improvement over the outdated charts of the past; still, ACP is not as flexible and powerful as TradingView's charting.
StockCharts offers broad, powerful features for chart analysis with 66 chart indicators. StockCharts also has 12 chart types, including Candlesticks Heiken Ashi and the unique Elder Impulse system.
StockCharts primarily focuses on the technical screening of price, volume, and indicators, including price pattern scanning for Candlestick and Point & Figure charts.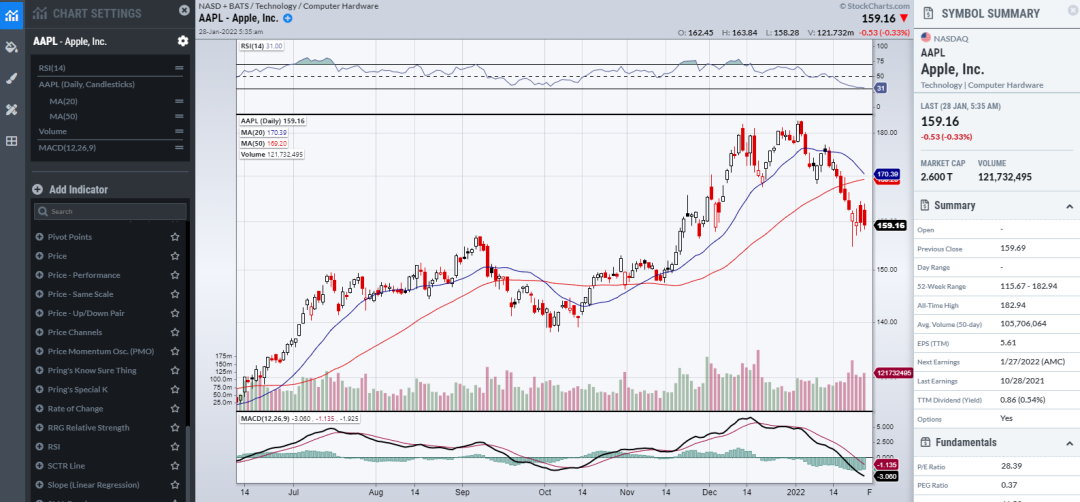 StockCharts offer access to their platforms for free; however, the free service is limited. TradingView allows scanning and screening, backtesting, watchlists, and Candlestick chart recognition for free; with StockCharts, you need to be a paying member for these benefits.
-
7. CNN Money: Basic Free Stock Charting & Watchlists
CNN money fares well with basic indicators available but suffers from only one sub-window and no ability to draw trend lines. Also, the chart is only static, and the non-interactive format becomes highly annoying after a while. Continually refreshing the page to get new indicators plotted will make the experienced investor growl.
| | |
| --- | --- |
| TradingView Rating | 3.1/5.0 |
| ⚡ Free Features | Basic Charts, Indicators, Screening |
| 🏆 Premium Features | Multiple Layouts & Charts, Alerts, Publishing, ad-free |
| 🎯 Best for | A quick view of the market |
| 🆓 Free Version | Cnn Money |
| 🎮 Premium Trial | None |
| 🌎 Markets Covered | Global |
However, on the bright side, you can plot earnings (EPS) on the chart, which is also a rare advantage amongst its competitors.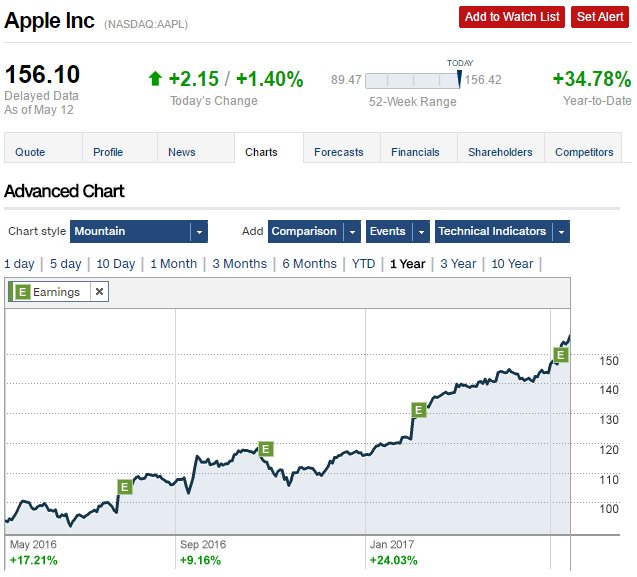 [Related Article: Best Financial & News Services For Traders]
-
8. Robinhood: Simple Free Charts Trading
Robin Hood is a commission-free broker with a $0 account minimum. This means you can essentially sign up for Robin Hood and gain access to the free stock charts and real-time quotes and charts for free.
| | |
| --- | --- |
| TradingView Rating | 2.9/5.0 |
| ⚡ Free Features | Charts, Commission Free Trading, Watchlists |
| 🏆 Premium Features | Multiple Layouts & Charts, Alerts, Publishing, ad-free |
| 🎯 Best for | Stock, Fx & Crypto Traders |
| 🆓 Free Version | Robinhood Free |
| 🌎 Markets Covered | USA |
The only downside is that you cannot do any serious stock analysis using Robin Hood. Because it is a mobile-first company, the interface is limited to the size of your phone.
Mobile-first refers to the fact that Robinhood started only as an app on the phone and not a fully-fledged trading platform. This means you have to do everything via the phone, including opening, funding, and trading.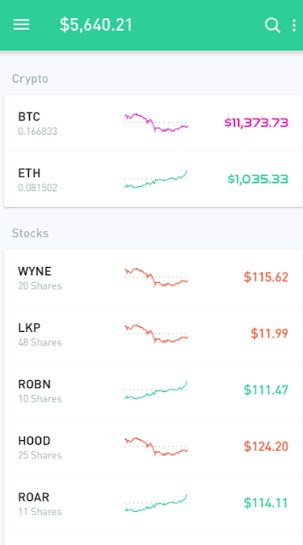 The charts are free but severely limited in functionality. Free trading refers to $0 commissions for Robinhood Financial self-directed individual cash or margin brokerage accounts that trade US-listed securities via mobile devices. As Robinhood is a mobile-first company, this means if you trade from your smartphone on the Major U.S. listed stocks available through Robinhood, then the trade has no cost.
[Related Article: Best Brokers For Zero Commissions Trading]
9. Reuters: Free Stock Market News & Charts
With its powerful news reporting and RED Green Candlestick plotting, Reuters has something to offer. Missing a rolling EPS indicator combined with its lack of trendlines takes it out of the reckoning for overall leadership.
| | |
| --- | --- |
| Reuters Rating | 2.8/5.0 |
| ⚡ Free Features | Basic Charts, Global News |
| 🏆 Premium Features | Multiple Layouts & Charts, Alerts, Publishing, ad-free |
| 🎯 Best for | Stock, Fx & Crypto Traders |
| 🆓 Free Version | Reuters Markets |
| 🌎 Markets Covered | Global |
I like the ability to plot breaking news for a stock on the chart itself; this is really what sets it apart from the other charting tools. It is an OK service for quickly referencing the global markets and perusing the news. For chart analysis, it is useless.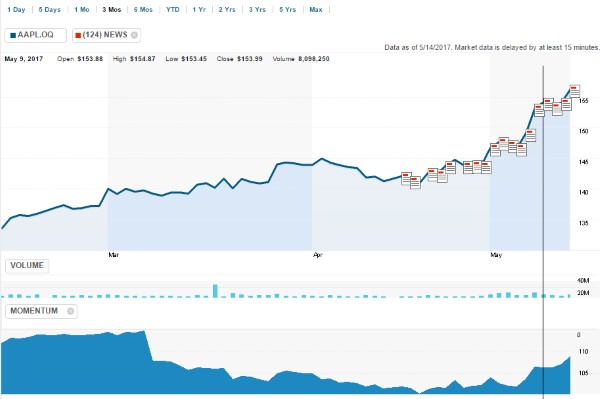 [Related Article: The Ultimate Guide To Robo Advisors Simplify Your Investing]
10. MSN Money Central: An Average Stock Tool
MSN Money's free charting provides a nice user experience, with news, recommendations, and integrated watchlists. It might look nice, but unfortunately, real insights and stock charting power have been removed. The stock screener is gone and is replaced with buy and sell recommendations which are meaningless if you do not understand the methodology behind the recommendations.
| | |
| --- | --- |
| MSN Money Rating | 2.7/5.0 |
| ⚡ Free Features | Charts, Buy & Sell Signals, News, Watchlists, Financials |
| 🏆 Premium Features | None |
| 🎯 Best for | A quick look at the market |
| 🆓 Free Version | MSN Money Free |
| 🌎 Markets Covered | Global |
Free Stock Charts Software Review Summary
There are many free stock charts services, but the three review winners are TradingView, for global charting and community. Stock Rover's free charting and screening is perfect for value, income and growth investors. TC2000 FREE is great and allows you a good upgrade path to TC2000.
The market for Free Chart Services is competitive, but some clear winners offer great free services and additional add-ons for a fee. Ultimately, what you select is down to your needs. If you are starting as a new investor with a few hundred dollars to invest, you certainly will not buy a premium stock charting package for $30 per month; you will use the free stock charting services.
The rest offer quick access to basic services, but nothing more.
But as you mature and your investment pot grows, you will need to seriously think about selecting a Professional Grade Stock Charting Software Package.
Good luck on your journey to find the tools you need.
Related Articles:
-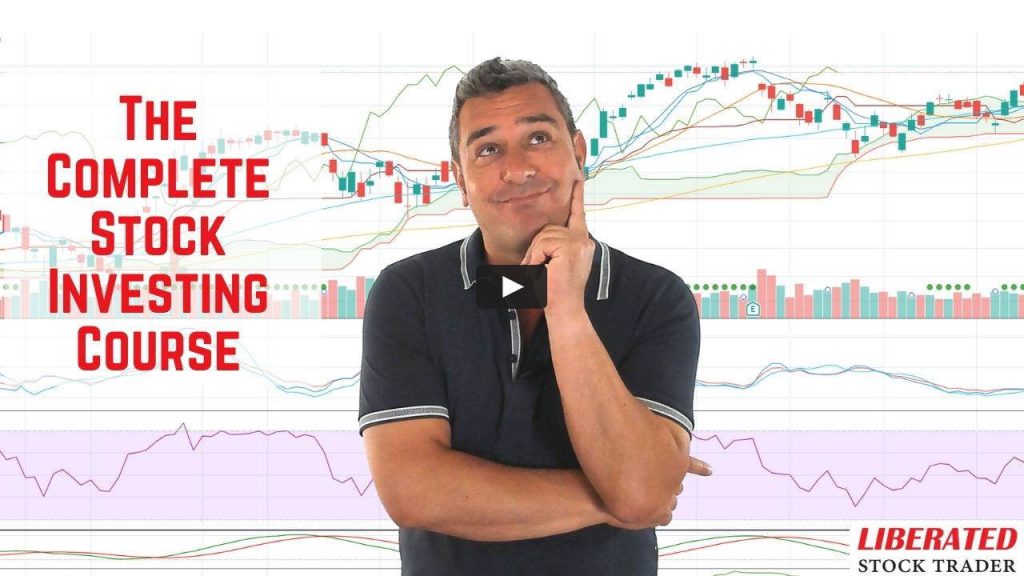 Liberated Stock Trader Pro Investing Course
★ 16 Hours of Video Lessons + eBook ★
★ Complete Fundamental Stock Analysis Lessons ★
★ 2 Powerful Value Investing Strategies ★
★ 4 Dividend/Income Investing Strategies ★
★ Professional Grade Stock Chart Technical Analysis Lessons ★
Free Stock Charts Comparison Table
Through detailed research of the most popular Free Stock Charting Tools on the web, Liberated Stock Trader has compiled the definitive review of FREE Stock charting tools. We selected the Stock Charting Community's biggest hitters and pitted them head to head to make your life easier and save you the work. Liberated Stock Trader has tested 30+ charting services, and the best made our top 10.
Each service was rated against 29 different factors. Those tools that offer the most flexibility, usability, functionality, and, most of all, cost-free made the top 10.

Table 1: Free Stock Charting Software Comparison Table
---

Join Over 44,000 Liberated Stock Traders 
Get the Latest Stock Market Insights, Strategies, Software Reviews & Discounts
---
Now it's over to you, did you like the review, agree, or disagree? Leave a message. I will be sure to reply.