The Standard IIAA Membership Offers Good Value For Money, Unbiased Opinion & Model Portfolios That Claim To Beat the Market.
The American Association of Individual Investors (AAII) is one of the most interesting investment information providers. The AAII is an independent nonprofit corporation. AAII functions as an association that makes money by selling membership dues or subscriptions.
The AAII offers many of the same services and digital products as online brokerages and investment apps. The difference is that the AAII does not sell investments. Instead, the AAII only provides investment information. Members pay a subscription for access to the Association's services and products.
The AAII claims its purpose is "assisting individuals in becoming effective managers of their own assets through programs of education, information, and research." Dr. James B. Cloonan founded the AAII in 1978 to provide investment information to ordinary people.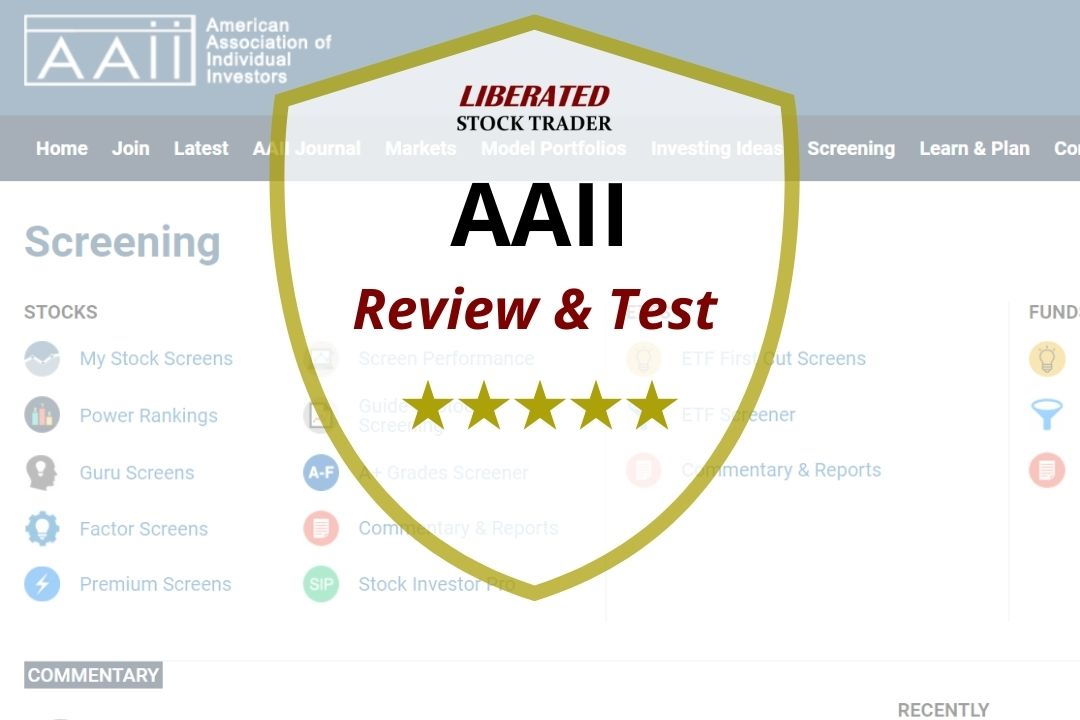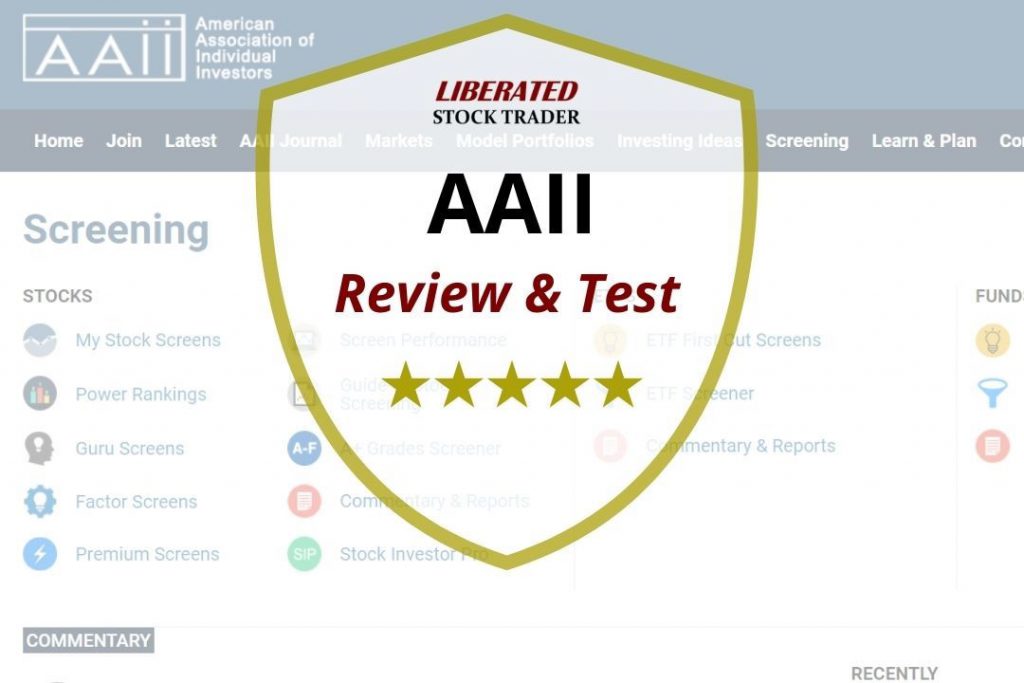 Pros
Offers many investment tools for one low price.
Offers enormous amounts of stock data.
Excellent educational resources
Includes basic stock screeners.
Offers some professional-grade investing tools.
Focus on value investing, dividends, and long-term wealth building.
Few conflicts of interest. AAII does not sell investments or make money by selling investor data.
Offers an investment community and a print journal.
Offers model portfolios.
Cons
Not useful for speculators and short-term investors.
Data that AAII provides is available free online from other sources.
The AAII places too much emphasis on its custom portfolio and could ignore other potentially more lucrative investing strategies.
The AAII places too much emphasis on the "Stock Superstars" and their trading strategies.
The AAII's investment advice is limited to value and dividend investing.
AAII writers and experts ignore potentially more lucrative investment strategies like growth investing.
The AAII makes questionable claims about its Model Shadow Stock Portfolio.
AAII's data and tools are USA-centric.
We independently research and recommend the best products. We also work with partners to negotiate discounts for you and may earn a small fee through our links.
AAII Wealth Management
Today one of AAII's goals is to "provide a lifetime strategy for investing" for ordinary people. To that end, the AAII provides many tools for investors, including model portfolios, investing ideas, reports, customized screening, market information, articles, data, and education.
A major focus at AAII is educating professionals and others about value investing and wealth management. I think one obvious goal of AAII is to offer the wealth management tools normally only available to high net worth individuals to the middle class.
The hope at AAII is that the wealth management tools will help middle-class households save for retirement or children's college. To that end, many of the digital tools the AAII offers are wealth management mechanisms. Those tools include portfolios, stock and fund analyzers, and screeners.
AAII Product Offerings
The main product the AAII offers investors is information. The AAII membership gives subscribers access to a wide variety of information and digital products.
The AAII information products are portfolios, news, and advice. The AAII delivers most of those products digitally through its website and app.
The main product offerings at AAII include The AAII Journal, the Top ETFs Guide, the Top Funds Guide, the AAII Investor Sentiment Survey, and free reports. Other products include classes, videos, and advice.
The AAII Journal is a monthly investment magazine that focuses on educational articles. The AAII Journal also features many market commentary pieces.
The AAII Journal often focuses on one aspect of investing. For example, the March 2021 issue contained two articles on bond ratings. There are also articles on insights, ETFs, dividends, and portfolios.
The AAII website offers daily market news, including articles and market summaries. The site offers investing ideas, including stock and Exchange Traded Fund (ETF) ideas.
An interesting feature at the site is Learn & Plan, a simple guide to the individual investor wealth-building process. The Learn & Plan web page features articles on investing and wealth-building, such as retirement.
---
You want to be a successful stock investor but don't know where to start.
Learning stock market investing on your own can be overwhelming. There's so much information out there, and it's hard to know what's true and what's not.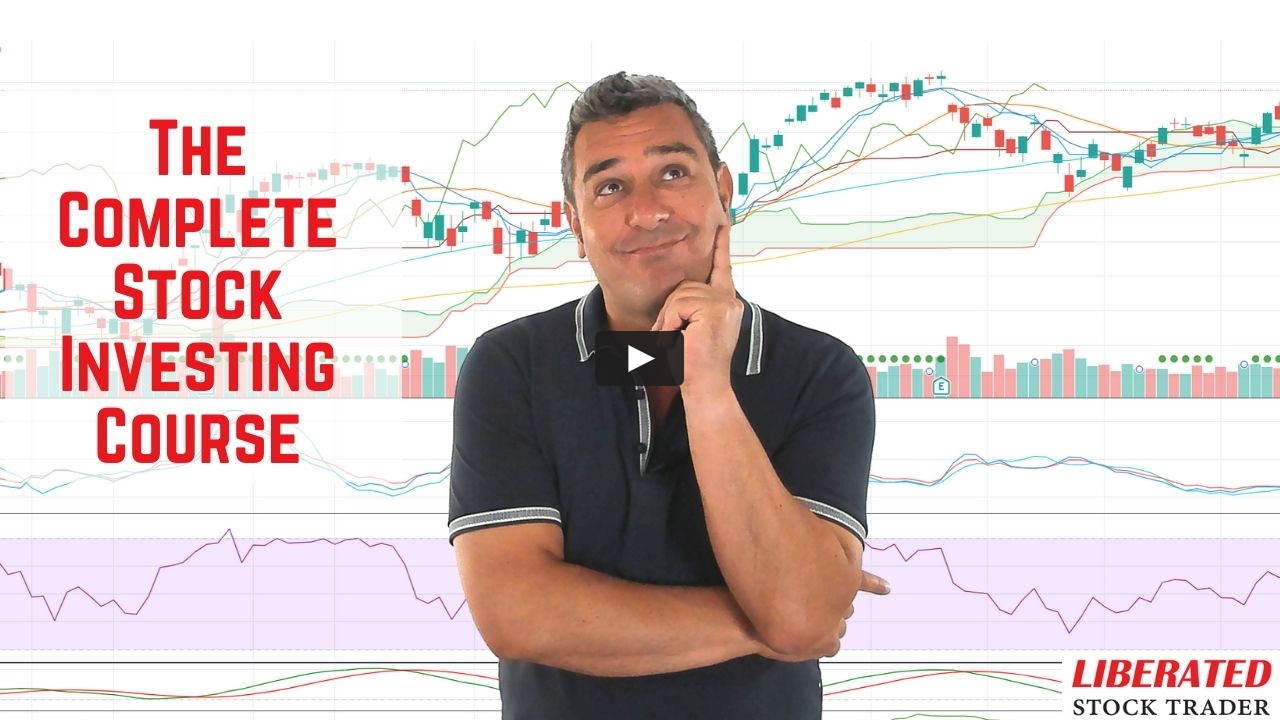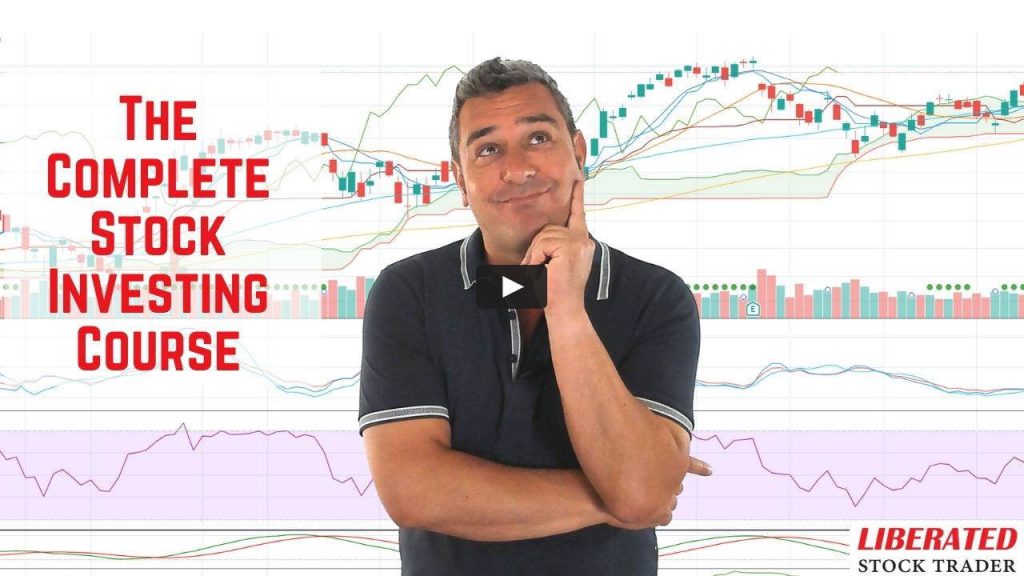 Liberated Stock Trader Pro Investing Course
Our pro investing classes are the perfect way to learn stock investing. You will learn everything you need to know about financial analysis, charts, stock screening, and portfolio building so you can start building wealth today.
★ 16 Hours of Video Lessons + eBook ★
★ Complete Financial Analysis Lessons ★
★ 6 Proven Investing Strategies ★
★ Professional Grade Stock Chart Analysis Classes ★
---
AAII Tools
 The great advantage to the AAII is that it provides many investor tools without requiring users to buy any investments.
The AAII investor tools include MyPortfolio+, Stock Screen Power Rankings, the A-F Stock Grades Screener, Stock Upgrades & Downgrades, Top & Bottom Performing Funds, and a Fund/EFT Screener. All of these tools are available in AAII's My A+ Investor Toolkit.
MyPortolio+ allows AAII members to create customized portfolios with premium portfolio tracking features. The premium portfolio tracking features include a Stock Evaluator, Stock Grades, a Portfolio Insights Tool, Mutual Fund Screeners, ETF Screeners, Mutual Fund and ETF Evaluators, Mutual Fund and ETF Comparison Tools, Risk-Adjusted Performance Analysis, Lists of Hot and Cold Mutual Funds and ETFs, Benchmarks to help users understand recent and long-term market actions.
AAII MyPortfolio+ Tools:
Daily Top and Bottom Stock Lists by Rating
Daily Stock Ideas
A Portfolio Diversification Analyzer
Daily Stock Guru Screens
Stock Guru Strategies
Daily Stock Factor Screens
Stock Rating Upgrade and Downgrade Alerts
Stock Screen Power Rankings
Interactive Price Charts
Industry, and Sector Reports
Ratio Analysis
Reports on Analyst Ratings and Recommendations
Consensus Earnings Forecasts and Price Targets
Records of Insider Purchases and Sales
Customized Screens and Screeners
Stock Factor Screens
Detailed Quarterly and Annual Income Statements, Balance Sheets, and Cash Flow Statements.
The screens and screeners are computer screens that offer specific data about stocks. For instance, Daily Stock Screens evaluate stocks for value, growth, momentum, EPS, and quality. The screeners can show an investor if a stock meets his or her criteria.
The My Stocks and My Screens allow investors to monitor customized lists of stocks. The Stock Grades Screener allows investors to grade "stocks" using the grading system used in most American schools. The system is the A to F grades, with A being the best and F the worst.
Screen Power Rankings rank stocks by various criteria, including guru strategies. Other tools allow investors to identify Top & Bottom ETFs and Consistent Performers.
The A+ Investor Toolkit is a package of premium investor tools from the AAII. The A+ Investors offer in-depth analysis and tracking of professional fund managers and evaluation of management teams.
The idea behind the A+ Investor Toolkit is to give investors one place to monitor the performance of all their stocks, mutual funds, and ETFs. Also, the A+ Investor Toolkit offers fast access to most of AAII's investing tools and screens.
AAII Portfolios
The Model Portfolios are among the most popular tools the AAII offers. One of the most popular AAII offerings is the AAII Model Shadow Stock Portfolio.
They designed the Model Shadow Stock Portfolio to offer maximum gains from investments without a significant time or work commitment. The AAII claims the Model Shadow Stock Portfolio has outperformed market benchmarks by a ratio of four to one for the last 20 years.
The AII Dividend Investing Portfolio is designed to maximize income and growth from a diversified portfolio of dividend-paying US companies. The Stock Superstars report Portfolios follow the suggestions and strategies of rockstar investors such William O'Neil, Dreman, James O'Shaughnessy, and John Neff,
The VMQ (Value, Momentum, and Quality) Stocks Portfolio high-quality stocks with low prices with high levels of momentum. AAII offers a model VMQ Stocks Portfolio and a VMQ Stock Analyzer Tool.
The portfolios are one of the most people-focused features at AAII because they simplify investing.
AAII Education and Community
One of the biggest advantages to AAII is education and community events. AAII's education resources include Webinars. The Webinars are video classes about specific aspects of investing, such as dividends. The AAII offers Webinars, including The Individual Investor Show; Many Webinars focus on less appealing aspects of investing such as taxes.
The AAII offers podcasts as AAII audio in addition to the Webinars. The podcasts appear to be audio versions of the Webinars.
In addition to video resources, the AAII offers a National Investor Conference and local chapters or groups. The Local Chapters are meetings where AAII members can gather and discuss. They have canceled all local chapter AAII meetings because of coronavirus. Instead, they are offering chapter webinars.
All AAII chapters are described as grassroots organizations led by volunteer AAII members. The emphasis is on person-to-person outreach to individual investors. Details of these groups' agendas are not available through the website.
The AAII offers Investment Education Groups (IEG) in areas without AAII local chapters. The Education groups offer investor education. There are also Special Interest Groups (SIG). The Special Interest Groups focus on specific aspects of investing, such as dividends or value investing.
The AAII does not offer details of the Investment Education Groups' curriculum available on its website. I think the IEG curriculum is probably a simpler version of the Webinar content.
AAII Pricing
For what it offers, AAII is incredible value for money. New AAII members in the United States pay $29 a year to participate. International members (outside the United States) pay $44 a year.
Standard memberships cost $49 a year. The standard membership starts after one year.
There is a 30-day trial membership available for those curious about AAII. The trial membership costs $2. They claim the 30-day trial membership is risk-free.
Gift memberships are available. However, the website does not reveal the price of the gift memberships.
The AAII offers all of its resources to all members. You will need to purchase a membership to access most of AAII's resources.
Is An AAII Investor Pro Membership Worth It?
This AAII review discovers membership might be worth it if you seek curated stock portfolios or beginner education in stock market investing. Advanced investors seeking to develop specific technical trading strategies should look elsewhere.
Are You Looking For Stock Investing & Trading Software? Here Are My Favorites.
My favorite
software for trading
is
TradingView
because it does everything well. It has backtesting, great charts, stock screening, and an active community of over 3 million people sharing ideas, plus a free plan available globally.
My favorite
software for investing
is 
Stock Rover
, as it specializes in deep fundamental financial screening, research, and portfolio management. It is the ideal platform for dividend, value, and growth investing.
My favorite
software for stock market news
is
Benzinga Pro
, with its super-fast real-time news engine, squawk box, and news impact ratings.
My favorite
AI trading software
is
TrendSpider
which enables automatic pattern recognition for Trendlines, Candlesticks, and Fibonacci levels.
Trade Ideas
uses AI to generate high probability daily trading signals for auto-trading.
My favorite
stock-picking service
is
Motley Fool Stock Advisor
, which has a proven track record of beating the market with excellent stock research reports.
Read the Full Top 10 Stock Market Software Testing & Review
AAII Review Summary
The American Association of Individual Investors (AAII) is a good resource for a well-educated person who knows little about investing or the markets.
A school teacher or a doctor who wants to start investing or learn how the markets work, for example. People who have never read financial news or studied the stock markets or traded stocks could benefit from the AAII.
I think the AAII's Investment Education Groups (IEG) could be valuable resources for people unfamiliar with computers or the internet. That could include older individuals or people who do not work in offices—for example, contractors or mechanics.
On the other hand, I think the AAII will do nothing for experienced investors and digitally literate people. I believe most people will find the information the AAII charges for free online with a short search.
You can learn most of the value and dividend investing strategies the AAII charges from great investing books.
Most of those books are available from Amazon in paper and on Kindle for low prices. People who do not want to pay Amazon can find many of those books free at public libraries.
I think AAII members could pay twice for the same information and digital tools. Online brokerages and investment apps offer many of the same resources as the AAII for free with subscriptions.
Investors will need to subscribe to a brokerage or investment app to trade. The investor will need to subscribe to the AAII too.
AAII could be an excellent resource for beginning investors. I do not think the AAII offers much for experienced investors. The education, information, and resources this organization offers are available elsewhere.
Related Articles: Finding Great Stocks With Stock Rover
AAII Review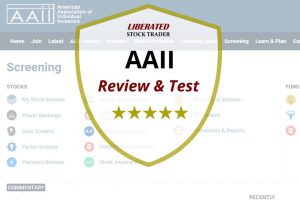 This AAII review discovers membership might be worth it if you seek curated stock portfolios or beginner education in stock market investing. Advanced investors seeking to develop specific technical trading strategies should look elsewhere.
Product SKU: NA
Product Brand: AAII
Product Currency: USD
Product Price: 49
Price Valid Until: 2025-02-10
Product In-Stock: InStock