As a verified Benzinga partner, our 25% Benzinga Pro Black Friday discount code can save you up to $500. Using our partner code for Benzinga Pro plus Options Mentorship can save you $1,100.
Find out how to maximize savings on the stock market's leading real-time news service for day traders.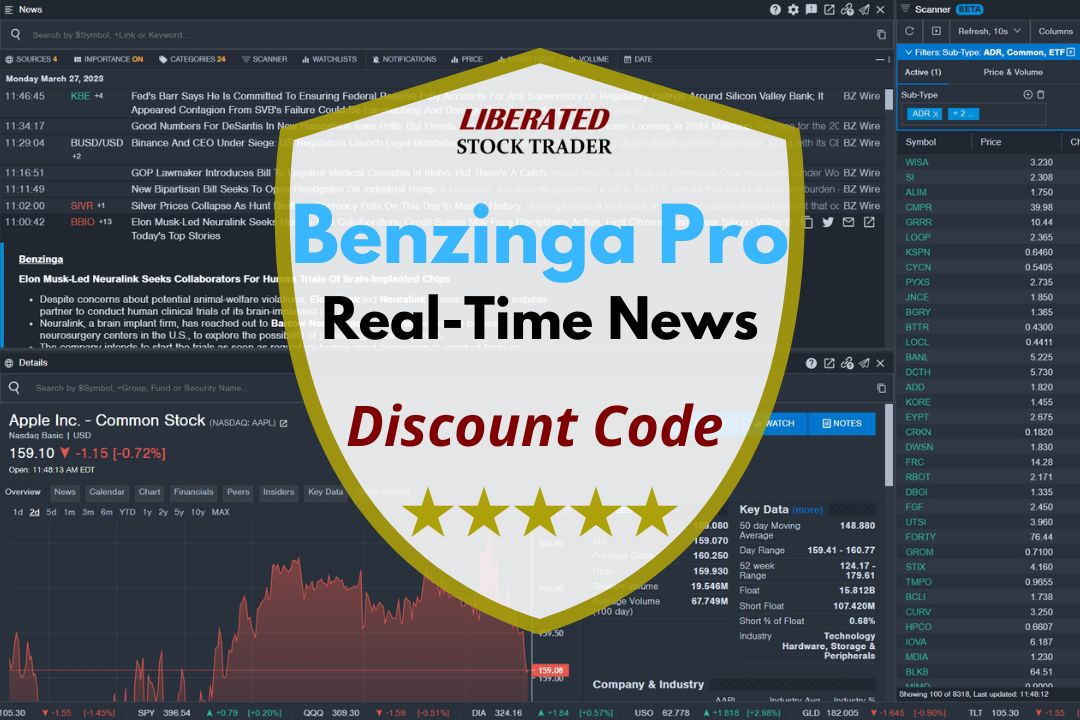 We independently research and recommend the best products. We also work with partners to negotiate discounts for you and may earn a small fee through our links.
Claim a 25% Black Friday Benzinga Pro Discount
To claim a 25% Black Friday discount on the Benzinga Pro Basic or Essentials, click our verified partner link. This link will take you to the Benzinga Pro web page and automatically add our coupon code "SMARTER" for you.
Here is how it works: the button above will take you to Benzinga's secure checkout for the Benzinga Pro Essentials real-time news service. The page will look like the screenshot below. As you will see, the discount code SMARTER is already applied, and Benzinga will calculate the 25% discount plus the 16% annual discount.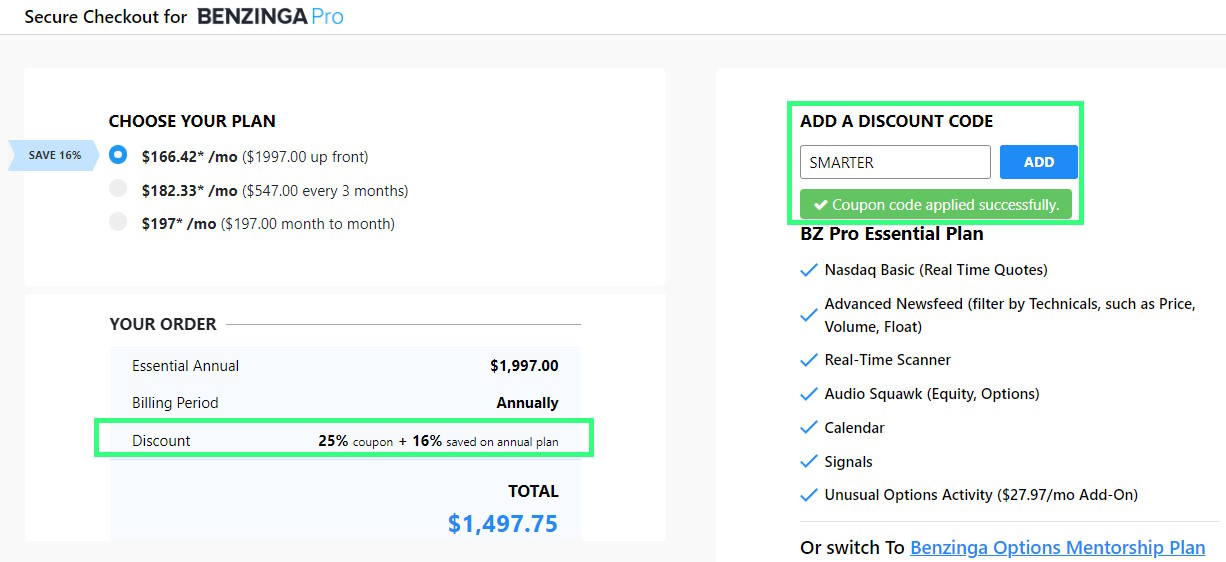 How Does the 25% Discount Work?
A standard monthly subscription to Benzinga Pro Essentials costs $166/mo or $1,997 per year. But if you opt for an annual subscription, you will save 16%, and add to that the 25% discount code "2423"; the total price is $1,497.
| | |
| --- | --- |
| Benzinga Pro Benefits | Details |
| ⚡ Features | Real-time News, Calendar, Charts, Screening |
| 🏆 Unique Features | Stock & Options Squawk Box, News Sentiment, News Rating, Options Alerts |
| 🎯 Best for | US Stock, Fx, Commodity & Bond Traders |
| 🆓 Free Version | No |
| 🎮 Premium Trial | 14 Day Free |
| ✂ Premium Discount | -25% Discount |
| 💰 Discount Price | $1997, $1497/year |
| 🌎 Markets Covered | North America |
Benzinga Pro
Included with the Benzinga Options Mentorship, you also get Benzinga Pro, real-time news. Benzinga Pro is our review-winning platform for trading real-time news.
Benzinga Pro is a unique stock program for trading real-time stock news. Benzinga Pro is designed for day traders and delivers real-time market-moving news to give you a trading edge. A news squawk box, direct access to the news desk, and real-time charting and scanning complete the service.
Benzinga Pro – Pros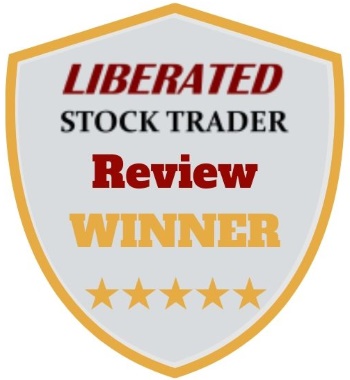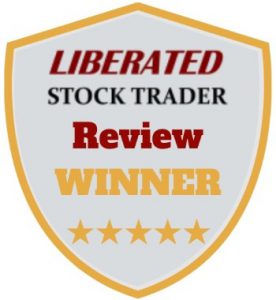 ✓ Best Real-time Stock Market News
✓ Squawk Box Live Feed
✓ Real-time Alerts & Signals
✓ Good Charts & Screening
✓ Analyst Rating Calendar
✓ Price Change Since the News
✓ Sentiment Indicators
✓ News Rated for Impact
✓ 1/10 Price of a Bloomberg Terminal
Benzinga Pro Cons
✘ North America Only
✘ No Broker Integration
Benzinga Pro Essential normally costs $117, giving you real-time newsfeeds, watchlist alerts, Squawk Box, Calendars, Sentiment Indicators, and Chat with Newsdesk functionality.
The stable and elegant stock program allows you to set up multiple workspaces and monitors to suit your needs. Benzinga is also constantly adding new functionality, and it is a platform that should grow with your needs.
Benzinga Pro Scanning & Screening
Benzinga Pro is the best for scanning and screening the news, but it can also screen for technical and fundamental data. Benzinga Pro has 32 fundamental screening criteria, including P/E, PEG, Profitability, Margins, and Insider Ownership. There are also 23 market scanning criteria, including volume change, relative volume, and short interest.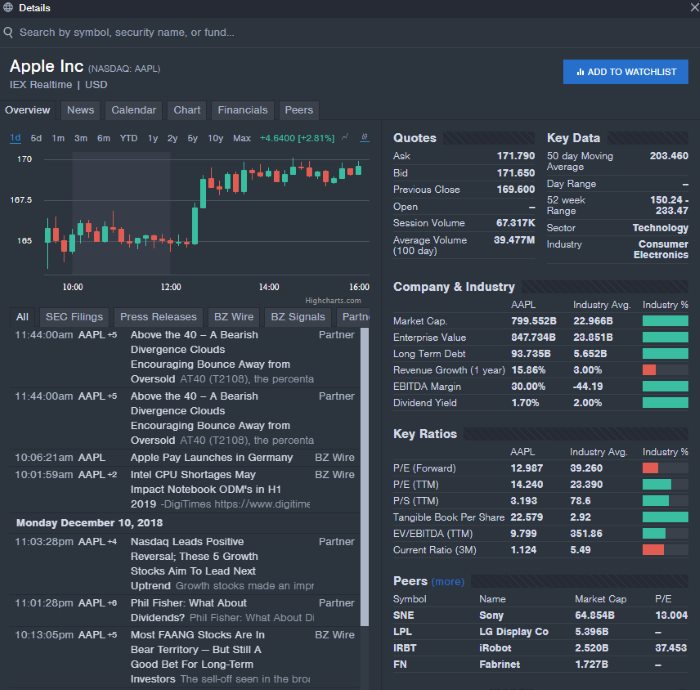 Real-Time Trading News – BZWire Access
Core to the Benzinga Pro service is access to the real-time newsfeed, which updates quickly and effectively. The only news excluded in the basic package is the Securities & Exchange Commission (SEC) announcements and Public Relations (PR) newsfeeds.
Benzinga Pro is a real-time news service designed for day traders and is a fraction of the cost of a Bloomberg Terminal. Benzinga delivers value with real-time market-moving news to give you a trading edge. Additionally, a squawk box, direct access to the news desk, and original reporting give you a significant advantage.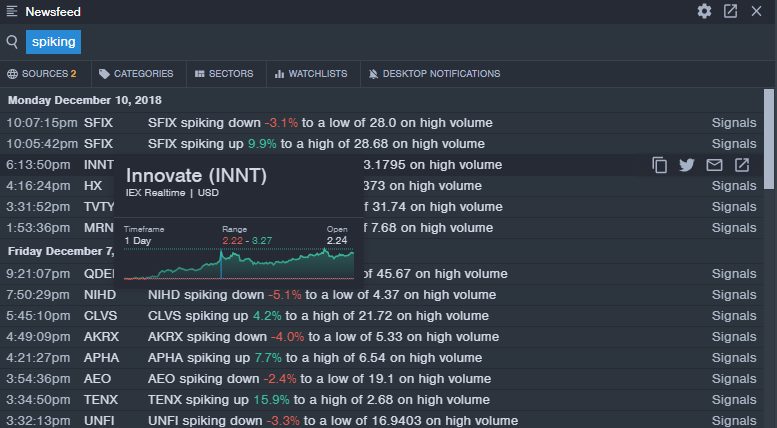 Newsfeed Alerts
Benzinga Pro newsfeed alerts allow you to set specific alarms on stock market sectors or categories. You can be alerted via email, desktop pop-up, or a sound if any hot news or market-moving news is announced.
Alerts hugely benefit the trader, so you do not need to watch the newsfeed continually; you can be trading and hear the alarm as a call to action.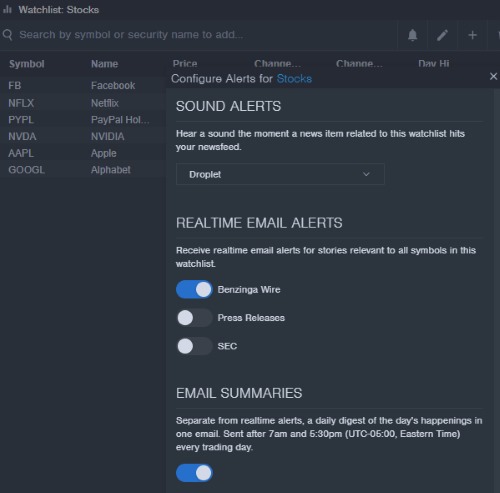 WatchList Trade Alerts
Benzinga Pro lets you set up as many watchlists as you wish, and you can receive alerts on specifically those stocks in the watchlist, for example, those that matter to you. You can get real-time alerts and summary emails for your watchlist.
Benzinga Calendar Suite
Below, we see the Benzinga Calendar. You can instantly see what macroeconomic news is upcoming, but what you also see in the "importance" column on the right is the potential impact of the news as rated by the market analysts at Benzinga.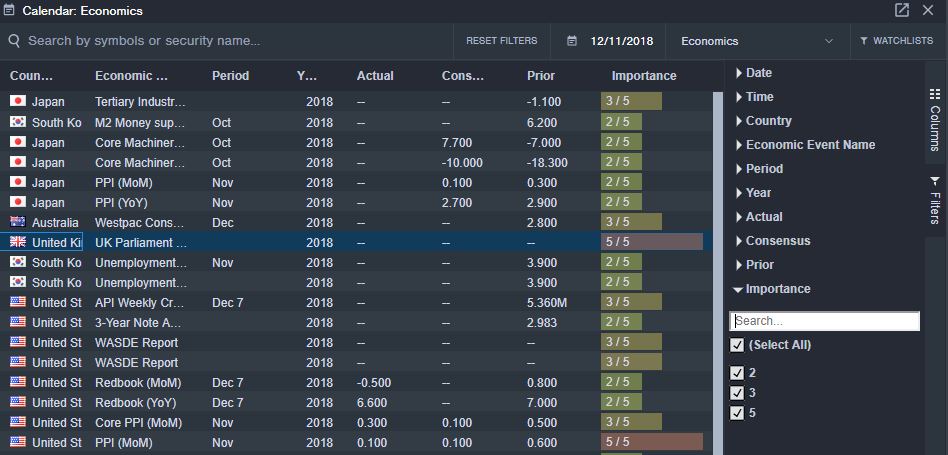 As you open the filter on the right, you can filter on anything from country, time, and especially the importance of the news. The granular level of filtering enables you to extract all of the value out of the news by only seeing the potential market-moving news.
Benzinga Pro creates excellent value for the trader.
Price Change Since Published
Benzinga prides itself on releasing news in time for you to react to a market move and profit. To prove this exact point, they have added a feature called Change Since Publish, a straightforward upgrade to the existing newsfeed that demonstrates their continual innovation.
Hover your mouse over any stock ticker in the advanced newsfeed. A mini-chart will appear, indicating if the news positively or negatively impacted the stock price. This is a very nice feature.

In the example above, you can see an announcement that Cronos Group will receive a strategic investment from Altria; the stock moved 21% over the next two trading days.
Here is another example of how real-time news can impact the market. In the example below, President Trump announced that the Farm Bill is in "good shape." Benzinga has categorized all potential companies that would benefit from a positive farm bill and grouped them into a "Change Since Published" report. Inside the chart, you will see a vertical line or a Change Since Publish label; this vertical line is when the news broke on the Benzinga newswire.

As you can see from the six stocks that Benzinga analysts targeted, four stocks have been gaining since the news was released; this is called an edge in the market.
Security SnapShots
The Security Snapshot View is unique to Benzinga, essentially a summary of all the critical News, Fundamentals, and Charts. Snapshots are designed to give you a clean, quick view of the whole picture for a given stock, including all the core financial documents like balance sheets and income statement information.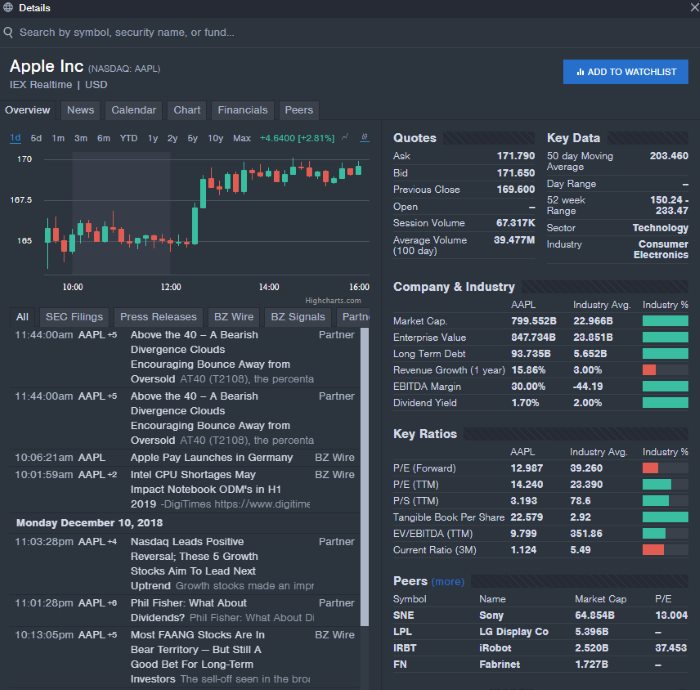 So we can see the basic package already unlocks a lot of value, the real-time streaming newsfeed, and the sources of news exclusively from Benzinga and tier 1 partners. The real power is filtering the noise, focusing on the important market-moving news, and getting alerted when the news breaks. You get all this in the basic package.