Have you lost money in any of the severe stock markets crashes?  Have you been swindled by financial con men or pump and dump schemes?
I certainly had my share of scares and having started trading & investing in 1999 I realized I was not alone.
Millions of us invest our hard earned money, watch it grow only to lose it through financial market crashes, corruption or even peddlers of penny stocks newsletters.  It was this realization that drove me to start Liberated Stock Trader.
Making YOU a Liberated Stock Trader
At Liberated Stock Trader we work to enable "YOU" to understand core concepts of the stock market and enable "YOU" to always make informed decisions about where your money will go.
"Everyone who gives you advice on the stock market or manages your investments has a vested interest in making money out of you.  So, you need to take control of your investments".
Liberated Stock Trader means:
Trustworthy – We strive to provide information, product & service reviews you can trust
Openness – Shining a light in the darker recesses of the financial world
Empowerment – Empowering you to take charge of your own investments
Happy Customers – Our Success is measured by your satisfaction.  Our courses are of the highest quality see what our customers have to say on our Amazon.com reviews
-
What Our Customers Say – Amazon Reviews


"I would recommend this book/course to anyone who wants to learn the basics of technical stock analysis. The format is simple but also in many ways elegant. As a newish investor, I was unclear on how to evaluate and understand what a stock chart was saying and the implications of the patterns that were emerging. This book and the accompanying online tutorial helped me to grasp many elements of this process. Combining this technical information with chapters on fundamental analysis made a total story."


"When I first started to get into the whole topic about share trading, I didn`t really know where to start. My girlfriend's father advised me about Barry`s book and that I shall have a look at it. I did myself a favor and bought it as a Christmas gift for myself.
All I ever thought about trading has changed immediately when I started reading the book and I was surprised at how simple it was for me to read and more importantly, also to understand! And that is it what the book makes it so special! Barry is very gifted in teaching people in his own way. Most of the aspects about trading are covered in the book, from fundamental analysis to technical analysis and much more.
It`s the handbook every successful trader should have!"

"I recently retired and plan to manage my own portfolio so have been trying to educate myself on how to do it with confidence and success. I've read a couple of books other than this one, have been attending online intro courses from various vendors, and messing around with trial software also from various vendors. I'm getting something good out of everything I'm doing but Barry's book by far has been the most helpful in terms of understanding what I'm doing. Preparation is key and this book is a good foundation to start from.I wholeheartedly recommend the Liberated Stock Trader PRO training package that includes the book and 16 hours of video to anyone thinking of entering the market or veteran players that never really took the time to learn how to play. It was money an time well spent. I'm sure I will be using this book as a desktop reference for quite some time."

"Good book with very useful information which is easy to understand and clearly explained, definitely would recommend it to others."
-
The Team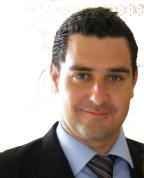 Barry D. Moore is the founder of LiberatedStockTrader.com and has handcrafted all of the training and educational material available on the site.
Barry is an IFTA Certified Market Analyst with nearly 2 decades of Investing experience, a published Author & Leading Investment Blogger. Previous lives include holding key executive roles in Strategic I.T. & Business Model Development for Silicon Valley Global Corporations.
Barry is also the author of the 5 star rated Liberated Stock Trader Book – available at Amazon.com or at LiberatedStockTrader.com.  He has also published "How to avoid the next stock market crash" on Kindle.  Barry has also been featured in magazines such as Stocks & Commodities Magazine.

Jonathan Tudor leads marketing with over 2 decades of experience. Jonathan is responsible for the go to market strategy and online/offline marketing and advertising.
In his spare time, Jonathan likes spending time with his son hiking in the mountains, especially the lake district and is a season ticket holder at Manchester United Football Club.
Registered Company Address Available On Request