Have you lost money in any of the severe stock markets crashes?
I certainly had my share of scares and having started trading & investing in 1999 I realized I was not alone.
Millions of us invest our hard earned money, watch it grow only to lose it through financial market crashes, corruption or even peddlers of penny stocks newsletters.  It was this realization that drove me to start Liberated Stock Trader.
Making YOU a Liberated Stock Trader
At Liberated Stock Trader we work to enable "YOU" to understand core concepts of the stock market and enable "YOU" to always make informed decisions about where your money will go.
Everyone who gives you advice on the stock market or manages your investments has a vested interest in making money out of you.  So, you need to take control.
Liberated Stock Trader means:
Trustworthy – We strive to provide information, product & service reviews you can trust
Openness – Shining a light in the darker recesses of the financial world
Empowerment – Empowering you to take charge of your own investments
The Team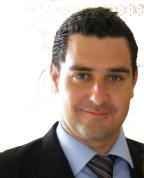 Barry D. Moore is the founder of LiberatedStockTrader.com and has handcrafted all of the training and educational material available on the site.
Barry is an IFTA Certified Market Analyst with nearly 2 decades of Investing experience, a published Author & Leading Investment Blogger. Previous lives include holding key executive roles in Strategic I.T. & Business Model Development for Silicon Valley Global Corporations.
Barry is also the author of the 5 star rated Liberated Stock Trader Book – available at Amazon.com or at LiberatedStockTrader.com.  He has also published "How to avoid the next stock market crash" on Kindle.  Barry has also been featured in magazine such as Stocks & Commodities Magazine.

Jonathan Tudor leads marketing with over 2 decades of experience. Jonathan is responsible for the go to market strategy and online / offline marketing and advertising.
In his spare time Jonathan likes spending time with his son hiking in the mountains, especially the lake district and is a season ticket holder at Manchester United Football Club.
Registered Company Address
Adelbergstr 1,
85452 – Germany
The Birth of Liberated Stock Trader.com
It was a very cold day in November,
a day I will always remember,
to help people like me,
become financially free,
a fire I can start from this ember!
The goals are twofold you see…
the profits are not just for me
my family for sure
will be catered for
but the big goal is for charity
A deal with big G in the sky
that if he looked kindly on I
I would get inspirations
and learn enough patience
and the business would learn how to fly
Two years on he gave me some luck
he helped me to write a good book
helping people to learn
and eventually earn
staying away from the con-men and crooks
Years ago a friend of mine said
I must have a hole in the head
they don't have the will
wont develop the skill
just like sheep they want to be lead
Now the training and website are there
with people I try to be fair
with so much for free
Vids, Pods and Trading Academy
more I cannot possibly share
But for true enlightenment go for the PRO
with true study you will also KNOW
not to be so naive
and in YOU to believe
your true talent will start to show.
The next chapter is truly astounding
my mind was thoroughly pounding
it all came to me here
so incredibly clear
the results of my research dumbfounding
But I remember the root of my tree
the money is not just for me
the man in the sky
helped me learn how to fly
and his children I will help naturally…