Before you jump headlong into three months of studying and analyzing Japanese Candlesticks manually, I would highly recommend you use the power of modern stock charting algorithmic software to do the job for you.
Three of our review-winning stock market chart analysis software vendors have the functionality to identify and analyze candlesticks patterns better than humans.  Give them a try.
What is Automatic Pattern Recognition Software?
Automatic pattern recognition software uses algorithms to detect patterns in numbers. In stock charts, Japanese Candlestick patterns are particularly difficult to spot; our three highlighted automated pattern recognition platforms perform this task better than humans can and are available to retail investors.
Japanese Candlestick charting theory attempts to predict the future price moves of assets by interpreting the supply and demand in the market. There are hundreds of candlestick patterns that are difficult to learn.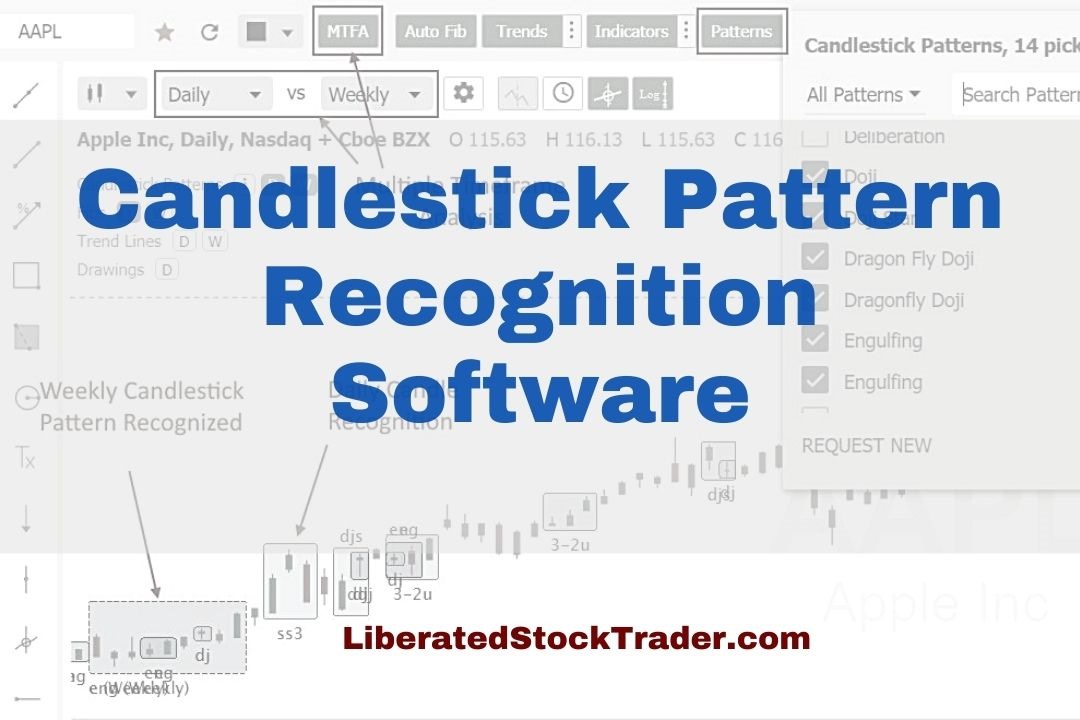 Candlestick Pattern Recognition Software Comparison
TrendSpider offers backtesting, automated Candlestick pattern, and trend recognition on multiple timeframes. TradingView has the best free Candlestick charting & recognition for global stock markets.  MetaStock offers powerful Candlestick trading systems for experienced traders with signals and win probabilities.
| | | | |
| --- | --- | --- | --- |
| Pattern Recognition Software | TrendSpider | TradingView | MetaStock |
| Price per Month | $33 | $0 | $69 |
| Rating | ★★★★★ | ★★★★★ | ★★★★★ |
| # Patterns Recognized | 123 | 39 | 52 |
| Candlestick Pricing | Included | Included |  +$349 |
1. TrendSpider: Best Automatic Candlestick Recognition on Multiple Timeframes
TrendSpider provides automatic pattern recognition software to instantaneously detect stock chart support and resistance trendlines, candlesticks, and Fibonacci numbers on multiple timeframes. Trendspider's AI algorithms allow for automated market scanning and backtesting for trend detection across entire exchanges.
Price — Software $33 per month (real-time)
Rating ★★★★★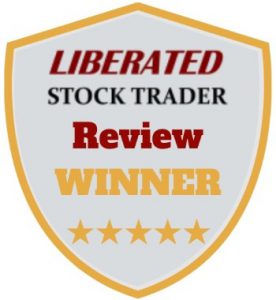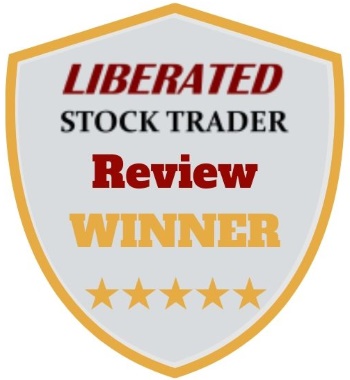 Pros
Automated Candlestick Recognition & Analysis
123 Different Candlestick Patterns Recognized
Automatic Multi-Timeframe Analysis
Automated Trendline Detection
Simple & Powerful Backtesting
Real-time Exchange Data Included in Price
Automatic Fibonacci Trend Detection
Stocks, ETFs, Forex, Crypto, Indices & Futures
Cons
No Social Community
Not for Long-term Buy & Hold Investors
The TrendSpider team is innovating at breakneck speed, and the features they are innovating are unique to the industry with trendline automation, pattern recognition, and multi-timeframe analysis.
TrendSpider has an excellent price point starting at $33 per month, which includes real-time data.  They have also expanded to cover Forex, Crypto, ETFs, and Futures, which means you can apply the stunning Auto Trend-lines and Multi Time-Frame Analysis on many different markets.  The platform is built on HTML 5 and needs Zero installation and Zero data feed configuration.  The system runs on all platforms, from smartphones to PCs.  Finally, I have tested the customer support and confirm it is excellent, and you have a human to chat with whenever you like.
Candlestick Stock Chart Pattern Recognition in TrendSpider
TrendSpider recognizes many stock chart patterns and can be used as a candlestick scanner for Doji, Marubozu, Hammer, Shooting Star, and 123 other bullish and bearish candlestick patterns. TrendSpider has the broadest collection of recognizable patterns.
Trendspider is designed to do the hard work for you, but what makes it special is that it can do this automatically and on multiple timeframes, on intra-day or daily/weekly charts.
If you want to use candlesticks patterns correctly, you need to know a few things.
Learn hundreds of single and multiple candlestick formations.
Understand if they are bullish or bearish.
Learn how many bars or what timeframe each pattern remains predictive.
Learning this can take years, or you can simply use Automatic Candlestick Analysis & Recognition.
How to Enable Candlestick Pattern Recognition in TrendSpider

6 Steps to Enable Candlestick Pattern Analysis in TrendSpider
Click MFTA (Multi-Timeframe Analysis
Click Patterns
Select from over 100 Candlestick Patterns
Search for Hammer, select Hammer and Inverted Hammer
Search for Doji and select Doji, Doji Star, and Evening Doji Star
Click Apply
These are enough to start with and are very powerful Candlestick reversal signs.  On the chart, you can see the annotated Candlestick Pattern DJ for Doji, etc.
You can see the patterns recognized on a weekly chart versus the daily Candlestick patterns in the image above. Of course, TrendSpider allows you to change the timeframes to 1 minute versus 1 hour or any other combination if you prefer to trade in short timeframes.
Now you do not need to spend months learning every pattern or spend hours on a chart trying to locate the patterns; it is all seamlessly done for you.
Trendline Pattern Recognition With TrendSpider.
TrendSpider's automated trendline detection and plotting do a better job than a human can; using algorithms, the system can detect thousands of trends-lines and flag the most important ones with the highest backtested probability of success.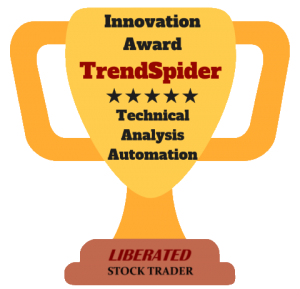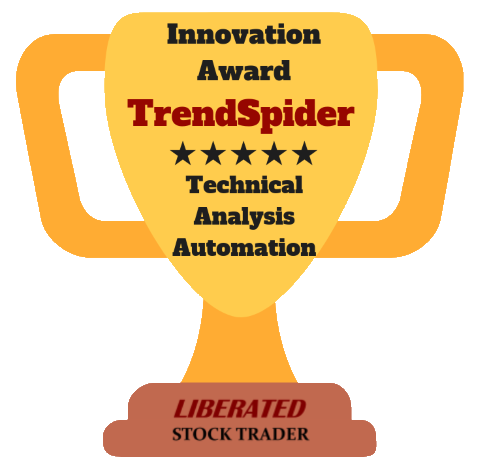 The multi-time-frame analysis means viewing multiple timeframe charts on a single chart with the trendlines plotted automatically.  Another great feature is the advanced plotting of support and resistance lines into a subtlely integrated chart heatmap.
Packed full of innovative technical analysis tools means that TrendSpider is catapulted to the top of this list.  If you are a serious market analyst, TrendSpider will help you do the job quicker, with better quality, and not miss an opportunity.
Finally, Raindrop Charts are a unique and intuitive way to visualize volume profile or volume at price action.
Stock Systems and Backtesting.
Integrated backtesting of automated trendlines, showing win-rate, profitability, and drawdown are new additions and warmly welcome. The team is finally propelling TrendSpider into one of the leading technical analysis packages in the industry.
TrendSpider's innovations mean you will need a little time to understand what they are telling you.  For example, seeing hourly, daily, weekly trend lines plotted on the same chart might be confusing at first. Still, after applying a little effort, you might find you cannot live without them—an excellent score on usability.
TrendSpider Market Scanner
TrendSpider is developing new features at breakneck speed, but this one is big. The latest innovation from the TrendSpider team is the "Market Scanner"  This enables you not only to scan a specific stock but the entire market for shares matching your technical criteria.  This is a significant step forward, combining AI trend detection and analysis with the ability to scan the whole stock market.
★ Bonus: Sign Up For This Service & Get 5 Exclusive Investing Strategy & Research eBooks Valued at $99 ★
-
2. TradingView: Best Free Candlestick Pattern Analysis Software
TradingView offers automated Candlestick chart recognition for 39 patterns for free. The Candlestick patterns recognition works on stocks, ETFs, Forex, and Cryptocurrencies, which provides an advantage in whatever market you trade. Add to this the biggest trading community, and you might have a perfect combination.
Price: Free & Premium
Rating ★★★★★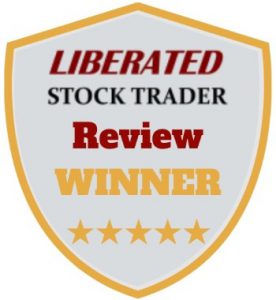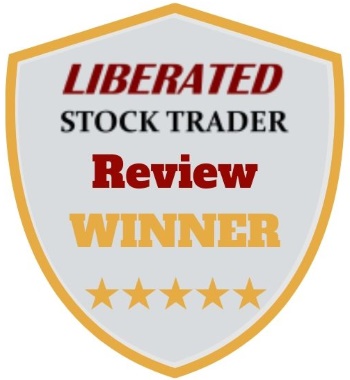 Pros
The Best Trading Community
39 Candlestick Patterns Recognized
Easy to use, perfect for beginners
Excellent Charting & Analysis Tools
Candlestick Analysis on Cryptocurrency & Forex, USA & Globally
Good Stock Screening
Cons
I love TradingView and use it every single day.  I post charts, ideas, and analysis regularly and chat with other traders. You can have TradingView for free, and it is a review winner for our Best Free Charting Software Review.  However, there are limitations.  I would recommend going for the PRO+ at $19 per month or the Premium at $39 per month; the benefits are extensive, including priority customer support and unlimited everything.
Also, a huge benefit is that the data speed and coverage are mind-blowing, covering literally every stock market on the planet and not just stocks but ETF's, mutual funds, futures, forex, bonds & cryptocurrencies AT NO EXTRA COST.
Video: How to Use Candlestick Recognition with TradingView
Why I Rate TradingView The Best. Tutorial & Walkthrough of TradingView's Best Features
Candlestick Pattern Recognition With TradingView.
TradingView has introduced Candlestick Pattern Recognition as a core component of the platform, which means you do not have to pay anything extra for a plugin; it is simply there. Because TradingView has a Free tier of service, it means you get Candlestick Analysis completely Free.
In the image below, you can see that pattern recognition is intelligently implemented. The Bearish Engulfing (BE) patterns are highlighted in Red, with an arrow pointing downward, suggesting that this candle is a bearish sign.  You can also observe that the Doji (D) patterns are grey and pointing upwards, indicating a possible price direction change.
Finally, I like the fact you can hover your mouse over the pattern, and you get a full and detailed explanation of the pattern and what it means.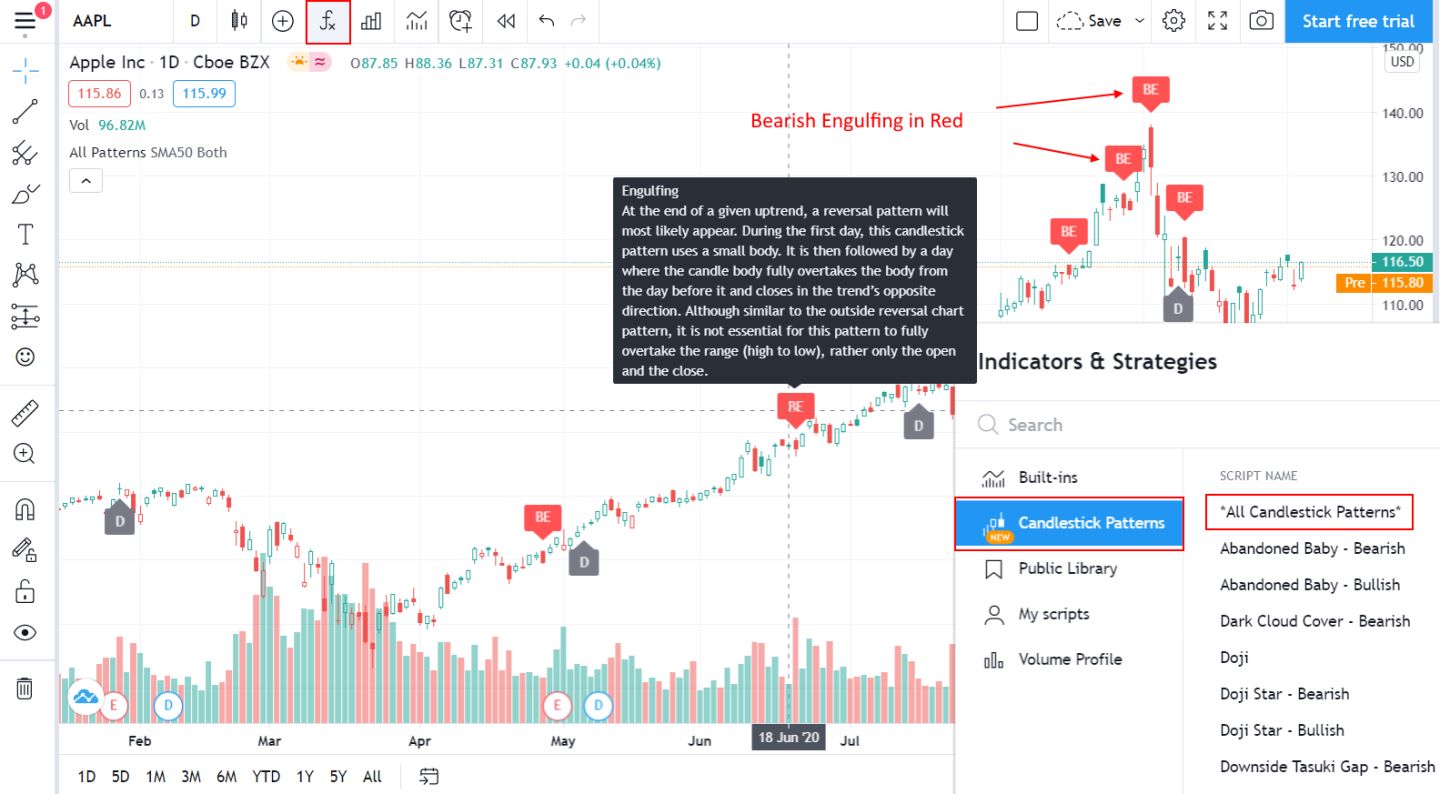 How to Enable Candlestick Recognition in Tradingview.
Click on the Fx (Function Symbol) at the top of the page.
Select Candlestick Patterns
Select All Patterns, or the specific patterns you want to see
TradingView Software Download for PC. TradingView is an HTML 5 application that runs in the cloud.  This means you do not need to download any software for the PC or Mac. When you launch TradingView, the HTML 5 code downloads to your PC browser automatically, and it simply works. You can quickly start TradingView in a browser by clicking this link. Launch TradingView Charts.
Fundamental Scanning & Screening. TradingView hit the mark on real-time scanning and filtering and fundamental watchlists also.  The list of fundamentals you can scan & filter on is genuinely huge.  Any idea you have based on fundamentals will be covered.  They even have insane amounts of economic data like Federal Funds Rates and World Economic Growth, thanks to a connection to the QUANDL database.
News & Social Community. As soon as you connect to TradingView, you realize this is also developed for the community.  You can look at community ideas, post your charts and ideas, and join limitless numbers of groups covering everything from Bonds to Cryptocurrencies.
The news feeds are fully integrated, including Kiplinger, DailyFX, Futures Magazine, FXStreet, and StockTwits.  Add that to the social network, and you have a great solution.  The news service is only second to MetaStock with their Reuters Feeds.
Technical Analysis. With over 160 different indicators, and unique specialty charts such as LineBreak Charts, Kagi Charts, Heikin Ashi Charts, Point & Figure Charts, and Renko Charts, you have everything you will need as an advanced trader.  With the Premium membership, you also get Level II insight, fully integrated.
Systems, BackTesting & Automated Trading.
TradingView has an active community of people developing and selling stock analysis systems, and you can create and sell your own with the Premium-level service.  Also, there are a vast number of indicators and systems from the community for free.
The only thing you cannot do is forecast and implement Robotic Trading Automation.  For forecasting, you are better off with MetaStock. Within 5 minutes, I used TradingView, no credit card, no installation, and no configuring data feeds; it was literally just there. TradingView works with a single click.
★ Bonus: Sign Up For This Service & Get 5 Exclusive Investing Strategy & Research eBooks Valued at $99 ★
-
3. MetaStock: Best System For Trading Candlestick Patterns & Forecasting
Combining MetaStock's powerful technical analysis charting with their Japanese Candlestick pattern recognition add-on enables a stock trading system that predicts the probable win ratio of every pattern. This combination means a systematic trading strategy for buying and selling candlestick patterns.
Price — Software $99 per month
Rating ★★★★★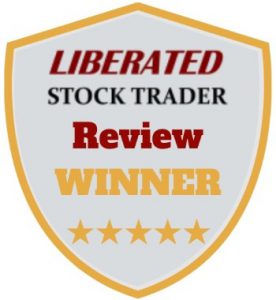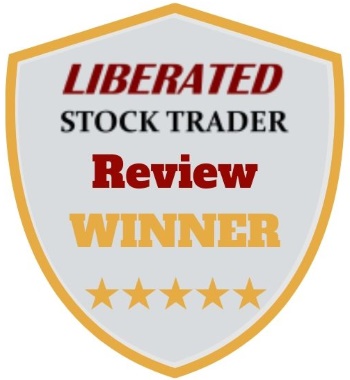 Pros
56 Candlestick Trading Setups Recognized
Specific Buy & Sell Signals & Win Probabilities
The Best Charts & Indicators Selection
The Best System Backtesting & Forecasting
Real-time News from Reuters (with Refinitiv Xenith)
Global Real-time Exchange Data
Cons
PC Only
No Mobile App
Candlestick System Costs an Extra $349 (one-off payment)
Special Deal — 3 Months for the price of 1
MetaStock is one of the biggest fish in the sea of stock market analysis software.  Backed up by the mighty Thomson Reuters, you can expect excellent fast global data coverage and broad market coverage, including equities, futures, forex, ETFs, and options.
Candlestick Pattern Trading System in MetaStock
Metastock is different from other vendors because their software runs locally on your PC, and you can buy one-off licenses and avoid monthly payments. They also operate a marketplace where professional traders sell their stock trading systems and signals as add-ons to MetaStock.
MetaStock does not provide Candlestick recognition natively, so you will need to buy the add-on called "Greg Morris' Japanese Candle Recognition" for a one-off payment of $349. Greg Morris is seen as one of the global authorities on Japanese Candlestick trading and published on the topic.
The Accuracy of Candlestick Patterns
With full candlestick backtesting, analysis, and signals, you get a very sophisticated trading system with this add-on. The add-in forecasts the next move in stock price and the probability of the Candlestick signal being successful.
The probability rating of the Candlestick recognition success is critical, and no other software offers this level of a professional trading system.
You can see that this signal (highlighted in yellow) predicts a 77% chance of success in the image below.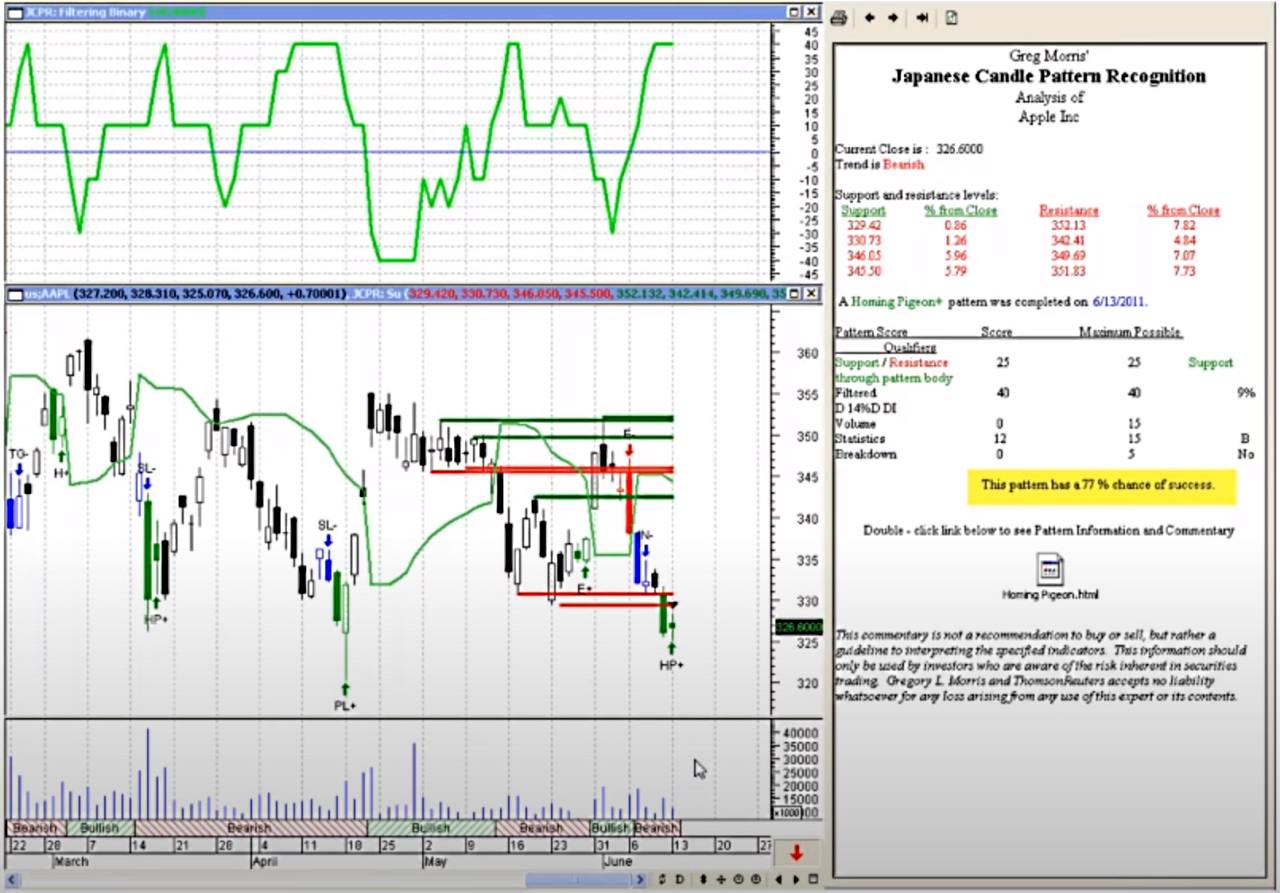 Candlestick Pattern Recognition & Analysis Add-On With MetaStock
You get forecasting of the direction of the next move in stock price and also the probability of the Candlestick signal being successful
Fundamental Scanning and Screening.
Using Refinitiv Xenith, you can see an in-depth analysis of company fundamentals from debt structure to top 10 investors, including level II.  Excellent watch lists featuring fundamentals and powerful scanning of the markets get a perfect 10. MetaStock has full Xenith integration with institutional level news, analysis, and outlook.  This is the fastest global news service available on the market, including translations into all major languages.
Stock Systems Back Testing & Forecasting.
Another area where MetaStock excels is what they call expert advisors. MetaStock harnesses many inbuilt systems that will help you understand and profit from technical analysis patterns and well-researched systems as a beginner or intermediate trader.  This is a key area of advantage.  The most significant addition to the MetaStock arsenal is the forecasting functionality, which sets it apart from the crowd.
MetaStock still has the feel of a collection of separately developed applications requiring users' education to make them work together.  However, the vast selection of automated "expert advisors" you can deploy on the range of stocks in your purview makes MetaStock well worth the investment.
-
Japanese Candlestick Recognition Video
Japanese Candle Pattern Recognition
Get The MetaStock Candle Recognition System Exclusively With MetaStock
Summary: Candlestick Analysis & Recognition Software Comparison
Each software has unique benefits. TrendSpider offers robust backtesting, Candlestick analysis & interpretation on multiple timeframes.   TradingView has the best free Candlestick charting & recognition for global Stock/Forex markets. Finally, MetaStock offers a powerful Candlestick trading system for professional traders with buy signals and win probabilities.
They are all excellent solutions, and the choice is down to you.
| | | | |
| --- | --- | --- | --- |
| Pattern Recognition Software | TrendSpider | TradingView | MetaStock |
| Free | X | ✔ | X |
| Price/m | $97 | $50 | $99 |
| Exchanges | USA | Global | Global |
| Fundamental Screening | X | ✔ | ✔ |
| Trading Community | X | ✔ | X |
| Automated Trendlines | ✔ | X | X |
| Multi Timeframe Analysis | ✔ | X | X |
| Candlestick Pattern Recognition | ✔ | ✔ | ✔ |
| Market Scanning | ✔ | ✔ | ✔ |
| Backtesting | ✔ | ✔ | ✔ |
| Chart Indicators | 60+ | 160+ | 300+ |
| News Feed | X | ✔ | ✔ |
| Real-Time News Feed | X | X | ✔ |
---
Are You Looking For Stock Investing & Trading Software? Here Are My Favorites.
My favorite
software for trading
is
TradingView
because it does everything well. It has backtesting, great charts, stock screening, and an active community of over 3 million people sharing ideas, plus a free plan available globally.
My favorite
software for investing
is 
Stock Rover
, as it specializes in deep fundamental financial screening, research, and portfolio management. It is the ideal platform for dividend, value, and growth investing.
My favorite
software for stock market news
is
Benzinga Pro
, with its super-fast real-time news engine, squawk box, and news impact ratings.
My favorite
AI trading software
is
TrendSpider
which enables automatic pattern recognition for Trendlines, Candlesticks, and Fibonacci levels.
Trade Ideas
uses AI to generate high probability daily trading signals for auto-trading.
My favorite
stock-picking service
is
Motley Fool Stock Advisor
, which has a proven track record of beating the market with excellent stock research reports.
Read the Full Top 10 Stock Market Software Testing & Review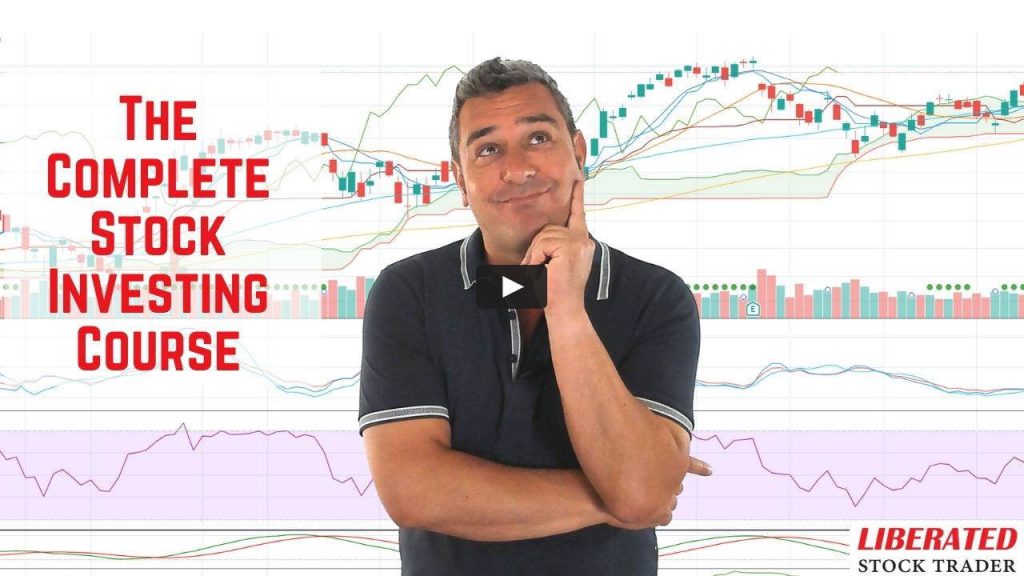 Liberated Stock Trader Pro Investing Course
★ 16 Hours of Video Lessons + eBook ★
★ Complete Fundamental Stock Analysis Lessons ★
★ 2 Powerful Value Investing Strategies ★
★ 4 Dividend/Income Investing Strategies ★
★ Professional Grade Stock Chart Technical Analysis Lessons ★