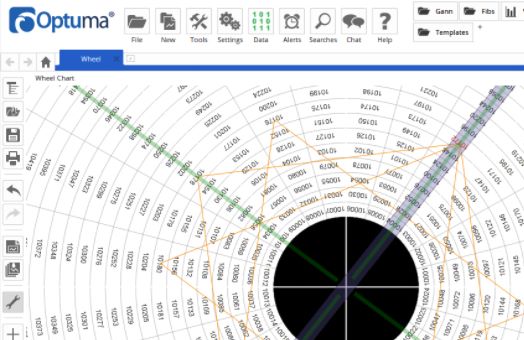 Optuma: Recommended for professional technical analysts & frequent traders, who value a slick interface which operates well with Bloomberg feeds and terminals, and the best Gann Analysis toolset on the market.


 Optuma by Market Analyst has been in the market for almost 20 years and they cater to individual investors as well as to fund managers and are a big hit with their customers due to their constant innovation.
Pricing and Software – 10/10
Optuma is at the top end when it comes to price and you will need a powerful PC to run it, but with IQFeed, GFT and MT4 data integration's, great customer services and the full range of instruments covered (Stocks, EFTs, Mutual Funds, Options, Futures, FOREX, Bonds) for the premium price you get the premium package.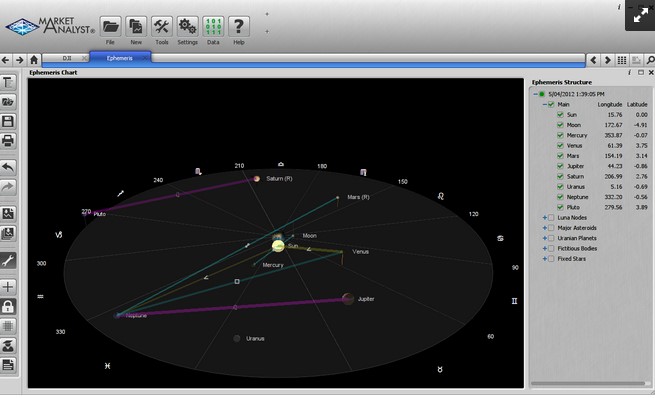 Trade Management – 8/10
While you have the ability to place trades from charts, Optuma does have a good suite of broker integrations.  Tracking Trades and reporting and benchmarking profit & loss are all well integrated.
Video Overview of Optuma

Fundamental Scanning and Screening – 10/10
Optuma is squarely aimed, as you can see from the price,  at professional traders and wealth managers.
Their clients are tier 1 Wall Street Investment houses.  But you can still take advantage of their first class solution.  If you have a Bloomberg feed already established this also offers a new world of data and fundamental analytics.  This slick integration of fundamentals into the charting and analysis means this is a significant improvement over a Bloomberg terminal and warrants is as a Round 3 Winner.
A perfect 10 for fundamental screening for Optuma.  A well thought out real-time scanning and filtering engine and the fundamental watchlists are well implemented
News & Social – 8/10
If you can afford or have a Bloomberg feed then you will get the top end real-time market data you need.  You can also publish are share ideas amongst your team or workgroup allowing improved collaboration.
Technical Analysis – 10/10
Another perfect 10 for Optuma.  A fantastic array of technical indicators (400+) and drawing tools.  Specializing in Gann tools with a full suite including Gann Grid Lines, Gann Fans, and Gann Swing.
Also included are Elliott Wave and Darvas Box, the full set of exotic indicators are present.
To top it off they have also implemented an excellent astrological analysis suite as an upgrade for those of you who believe in that sort of thing, yes commodity traders I am talking about you :).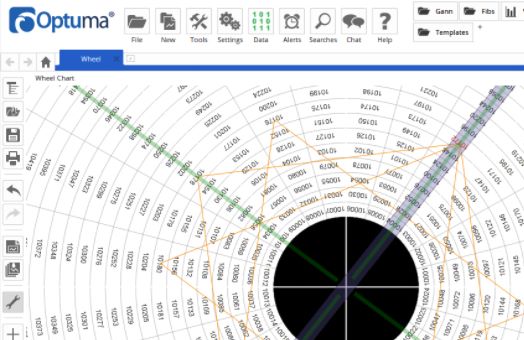 Stock Systems and Back Testing – 8/10
Market Analyst has back-testing well covered also, with a well-implemented backtesting and system analysis toolset.  Best in class up there with MetaStock, QuantShare, and NijaTrader as the industry leaders, but unlike the others, you do not need a Ph.D. in mathematics to setup and test your system.
Ease Of Use 10/20
Optuma requires a High-End PC workstation to function at speed, but if you are a PRO trader this is not a problem.  
The interface, the shortcuts, the whole thought process implemented into Optuma does warrant this good score in an important section.  They also have an extensive video training library which is very valuable to the new customer.
Optuma by Market Analyst Services Data Sheet
| | |
| --- | --- |
| Vendor | Optuma |
| Pricing & Software | |
| Monthly End of Day | $99 |
| Monthly Real Time | $249 |
| Software Only Fee | |
| Customizable Data Feeds |  IQFeed. GFT, MT4, Bloomberg |
| Customer Service & Education | Excellent |
| PC | ✔ |
| For MAC | |
| Tablets Smartpones | ✔ |
| Market Data Coverage | Global |
| Data Speed | Excellent |
| Stocks | ✔ |
| ETF | ✔ |
| Mutual Funds | ✔ |
| Options | ✔ |
| Futures | ✔ |
| Forex | ✔ |
| Bonds | ✔ |
| Pricing & Software Score | 9 |
| Trade Management | |
| Broker Integration Stocks | ✔ |
| Broker Integration Options | |
| Place Trades from Charts | ✔ |
| Live Position P&L | ✔ |
| P&L Analysis | ✔ |
| Trade Management Score | 8 |
| Fundamental Scanning & Screening | |
| Real Time Scanning & Filtering | ✔ |
| Fundamentals Scanning | ✔ |
| Watch Lists with Fundamentals | ✔ |
| Extended Economics Fundamentals (New) | ✔ |
| Fundamental Screening Score | 10 |
| Technical Analysis | |
| Charts | |
| Multiple Charts Per Desktop | ✔ |
| Bar Line HLC Candlestick | ✔ |
| Point & Figure | ✔ |
| Equivolume | |
| Others |  Market Profile |
| Indicators | |
| Bollinger Bands | ✔ |
| Directional Movement | ✔ |
| Ichimoku Cloud | ✔ |
| MACD | ✔ |
| Momentum | ✔ |
| Money Flow | ✔ |
| Moving Averages | ✔ |
| Parabolic SAR | ✔ |
| Rate of Change | ✔ |
| Relative Strength / RSI | ✔ |
| Stochastics | ✔ |
| Volume at Price | ✔ |
| Custom Indicator Development | ✔ |
| Volume | ✔ |
| Darvas Box | Probability Box |
| Elliot Wave | Gann Swing |
| Total Number of Indicators | 400+ |
| Drawing Tools | |
| Fibonacci Retracement | ✔ |
| Fibonacci Time | ✔ |
| Fibonacci Fan | ✔ |
| Trend Lines | ✔ |
| Text Overlay | ✔ |
| Pitchfork | ✔ |
| Error Channel | |
| Gann Grid/Line | ✔ |
| Gann Fan | ✔ |
| Quadrant Lines | ✔ |
| Speed Lines | |
| Tirone Levels | |
| Automated Alerts | ✔ |
| Technical Analysis Score | 10 |
| News & Social | |
| News Feed | ✔ |
| Real-Time News Feed | ✔ |
| Economics & Deal News | Bloomberg Required |
| Market Commentary | Bloomberg Required |
| Community Chat | ✔ |
| News Score | 8 |
| Systems & Backtesting | |
| System Marketplace | ✔ |
| Create Customizable Systems | ✔ |
| Back Testing Point & Click | ✔ |
| Back Testing Programmatic | ✔ |
| Forecasting (new) | ✔ |
| Robotic Trading (new) | |
| Systems & Back-Testing Score | 8 |
| Setup & Usability | |
| SW Setup | 4 |
| Ease of Use Score | 6 |
| Usability Points | 10/20 |