Optuma Review
Pricing & Software

Trade Management

Company Fundamentals Screening

News Services & Social Integration

Technical Analysis Charts & Indicators

Stock Systems, Backtesting & Forecasting

Ease of Use
User Comments Rating
( reviews)
Summary
Optuma is a technical analysis stock charting tool created as the brainchild of Mathew Verdouw a leading technical analyst. Optuma is developed for professional technical analysts in financial institutions but is also available to retail investors. Optuma specializes in exotic charts such as Gann & Relative Rotation Graphs.
Pros
Great Technical Analysis Charts
Gann Charts & Seasonality Charts
Good Broker Integration with Interactive Brokers
High-Quality Quant Backtesting
Point & Figure Charts
Market Profile Charts
Good Customer Satisfaction
Professional Enterprise Services
Cons
Powerful PC Required
Separate Datafeed Required
Pricing Targeting Professional Investors
No Social
Need Bloomberg for News & Research

Optuma has been in the market for over 25 years, and they cater to individual investors as well as to fund managers and are a big hit with their customers due to their constant innovation, original charting, and robust technical analysis.
What is Optuma?
Optuma is a technical analysis stock charting tool created as the brainchild of Mathew Verdouw, a leading technical analyst.  Optuma is developed for professional technical analysts in financial institutions but is also available to retail investors. Optuma specializes in exotic charts such as Gann & Relative Rotation Graphs.
Pricing and Software
Score – 10/10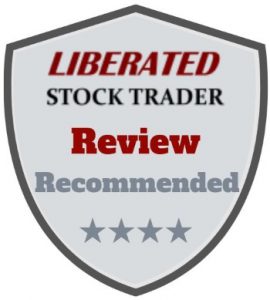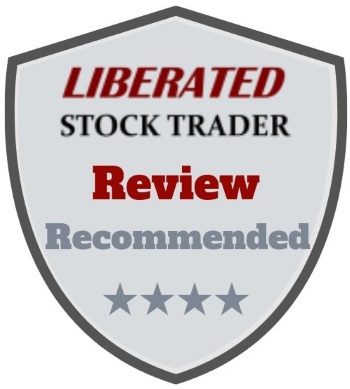 Optuma is at the top end when it comes to price. You will need a powerful PC to run it, but with IQFeed, GFT and MT4 data integration's, excellent customer services and the full range of instruments covered (Stocks, EFTs, Mutual Funds, Options, Futures, FOREX, Bonds) for the premium price you get the premium package.
Optuma is a super slick technical analysis platform, designed for professional technical analysts in the Financial Industry.  However, it is also priced to appeal to individual investors and traders.  Starting at a very reasonable $82 per month for "Optuma Trader," you will get end of day data from 5 country groups, which is more than enough.  Stepping up to "Optuma Enterprise" at $207 per month adds lots of unique features like Market Intelligence Charts, Full Relative Rotation Graphs (RRG), 3D Charts, Regression Charts, and importantly Quantitative Signal Testing.
The team prides itself on first-class customer support, and their clients expect that level of service.  Optuma runs natively on PC and also is available on Tablets.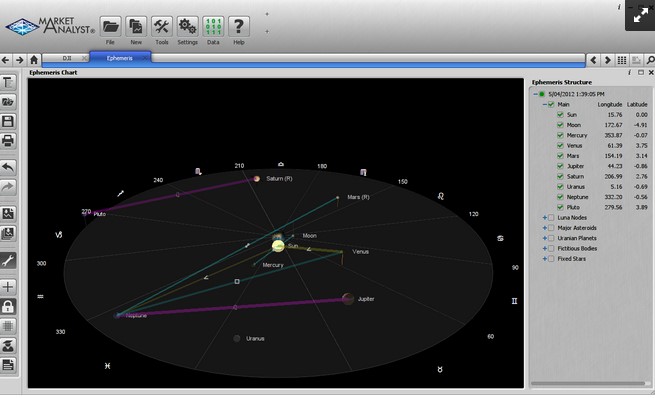 Trade Management
Score – 8/10
With Optuma connected to your Interactive Brokers account, you will get all the functionality you need to trade from charts and the advanced portfolio tracking and measurement.  You will need to open an Interactive Brokers account, but why not as interactive brokers are widely considered to be one of the best and lowest cost stock brokers out there.
Video Overview of Optuma
Fundamental Scanning and Screening
Score – 8/10
Optuma is squarely aimed, as you can see from the price,  at professional traders and wealth managers.  Their clients are tier one Wall Street investment houses.  But you can still take advantage of their first-class solution.  If you have a Bloomberg feed already established, this also offers a new world of data and fundamental analytics.  This slick integration of fundamentals into the charting and analysis means this is a significant improvement over a Bloomberg terminal and warrants it as a clear leader in this space.
You can build watchlists with fundamental data, and everything operates real-time, advanced scanning includes an excellent 3-dimensional sector map.
A well thought out real-time scanning and filtering engine and the fundamental watchlists are well implemented.
News & Social
Score – 6/10
If you can afford or have a Bloomberg feed, then you will get the top end real-time market data you need.  You can also publish and share ideas among your team or workgroup, allowing improved collaboration through the chat functionality.
Technical Analysis Charts & Indicators
Score – 10/10
Another perfect 10 for Optuma.  A fantastic array of technical indicators (400+) and drawing tools.  There is a rich choice of chart types, of course, bar, line, candlestick, but many more such as Point & Figure charts.
Optuma also specializes in Gann tools with a full suite, including Gann Grid Lines, Gann Fans, Gann Swing, and even square of nine charts.
In terms of indicators, they have the best selection on the markets, included are Elliott Wave and Darvas Box, Ichimoku & Parabolic SAR; in fact, the full set of exotic indicators are present.
To top it off, they have also implemented an excellent astrological analysis suite as an upgrade for those of you who believe in that sort of thing, yes commodity traders I am talking about you :).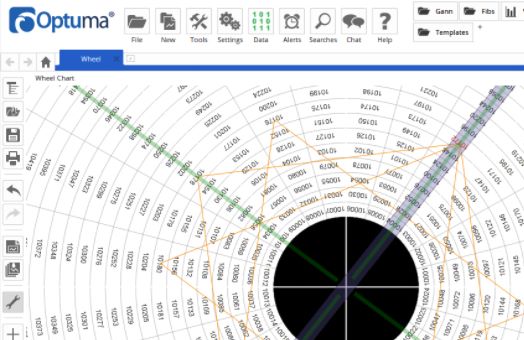 Also, some really nice charting benefits are the market depth in the price scale of charts, which is unique.
Stock Systems and Back Testing
Score – 8/10
Optuma has backtesting well covered also, with a well-implemented backtesting and system analysis toolset, which is up there with the industry leaders. Still, unlike the others, you do not need a Ph.D. in mathematics to set up and test your system.  The advanced programming language which connects all of Optuma together is simple to use, and there are many detailed and helpful videos available so you can also teach yourself.  The code runs lightning-fast, and you can scan entire markets quickly and effectively.
The quality of the backtesting and advanced statistical analysis is due to the fact the CEO Mathew Verdouw, and many of the development team are certified Chartered Market Technicians (CMT) and Certified Financial Technicians (CFTe) like myself.  So the quality of the testing tools is first class.
Ease Of Use
Score – 16/20
Optuma requires a High-End PC workstation to function at speed, but if you are a serious trader, this should not be a problem.  Also, Optuma is at home on touchscreen devices using multi-touch to allow you to manipulate charts intuitively.
The interface, the shortcuts, the whole thought process implemented into Optuma does warrant a good score in an important section.  They also have an extensive video training library, which is very valuable to the new customer.
Optuma by Market Analyst Services Data Sheet
| | |
| --- | --- |
| Vendor | Optuma |
| Pricing & Software | |
| Monthly End of Day | $99 |
| Monthly Real Time | $249 |
| Software Only Fee | |
| Customizable Data Feeds |  IQFeed. GFT, MT4, Bloomberg, eSignal, Interactive Brokers, Quandl |
| Customer Service & Education | Excellent |
| PC | ✔ |
| For MAC | |
| Tablets Smartpones | ✔ |
| Market Data Coverage | Global |
| Data Speed | Excellent |
| Stocks | ✔ |
| ETF | ✔ |
| Mutual Funds | ✔ |
| Options | ✔ |
| Futures | ✔ |
| Forex | ✔ |
| Bonds | ✔ |
| Pricing & Software Score | 9 |
| Trade Management | |
| Broker Integration Stocks | ✔ |
| Broker Integration Options | |
| Place Trades from Charts | ✔ |
| Live Position P&L | ✔ |
| P&L Analysis | ✔ |
| Trade Management Score | 8 |
| Fundamental Scanning & Screening | |
| Real Time Scanning & Filtering | ✔ |
| Fundamentals Scanning | ✔ |
| Watch Lists with Fundamentals | ✔ |
| Extended Economics Fundamentals (New) | ✔ |
| Fundamental Screening Score | 10 |
| Technical Analysis | |
| Charts | |
| Multiple Charts Per Desktop | ✔ |
| Bar Line HLC Candlestick | ✔ |
| Point & Figure | ✔ |
| Equivolume | |
| Others |  Market Profile |
| Indicators | |
| Bollinger Bands | ✔ |
| Directional Movement | ✔ |
| Ichimoku Cloud | ✔ |
| MACD | ✔ |
| Momentum | ✔ |
| Money Flow | ✔ |
| Moving Averages | ✔ |
| Parabolic SAR | ✔ |
| Rate of Change | ✔ |
| Relative Strength / RSI | ✔ |
| Stochastics | ✔ |
| Volume at Price | ✔ |
| Custom Indicator Development | ✔ |
| Volume | ✔ |
| Darvas Box | Probability Box |
| Elliot Wave | Gann Swing |
| Total Number of Indicators | 400+ |
| Drawing Tools | |
| Fibonacci Retracement | ✔ |
| Fibonacci Time | ✔ |
| Fibonacci Fan | ✔ |
| Trend Lines | ✔ |
| Text Overlay | ✔ |
| Pitchfork | ✔ |
| Error Channel | |
| Gann Grid/Line | ✔ |
| Gann Fan | ✔ |
| Quadrant Lines | ✔ |
| Speed Lines | |
| Tirone Levels | |
| Automated Alerts | ✔ |
| Technical Analysis Score | 10 |
| News & Social | |
| News Feed | ✔ |
| Real-Time News Feed | ✔ |
| Economics & Deal News | Bloomberg Required |
| Market Commentary | Bloomberg Required |
| Community Chat | ✔ |
| News Score | 6 |
| Systems & Backtesting | |
| System Marketplace | ✔ |
| Create Customizable Systems | ✔ |
| Back Testing Point & Click | ✔ |
| Back Testing Programmatic | ✔ |
| Forecasting (new) | ✔ |
| Robotic Trading (new) | |
| Systems & Back-Testing Score | 8 |
| Setup & Usability | |
| SW Setup | 8 |
| Ease of Use Score | 8 |
| Usability Points | 16/20 |