The best software providing free real-time quotes and live stock charts are TradingView, Firstrade, TC2000, Yahoo Finance, and Robinhood. Real-time stock quote data costs money, but these companies provide data for free.
There are many websites where you can look at charts for free, but only a few services allow you to look at real-time quotes and charts. Also, even fewer apps are available that let you do real-time chart analysis, plot stock chart indicators, draw trendlines, and annotate charts.
We have reviewed and compared hundreds of stock charting software packages over our twelve years of operation, so you can rest assured that we can recommend something to meet your needs.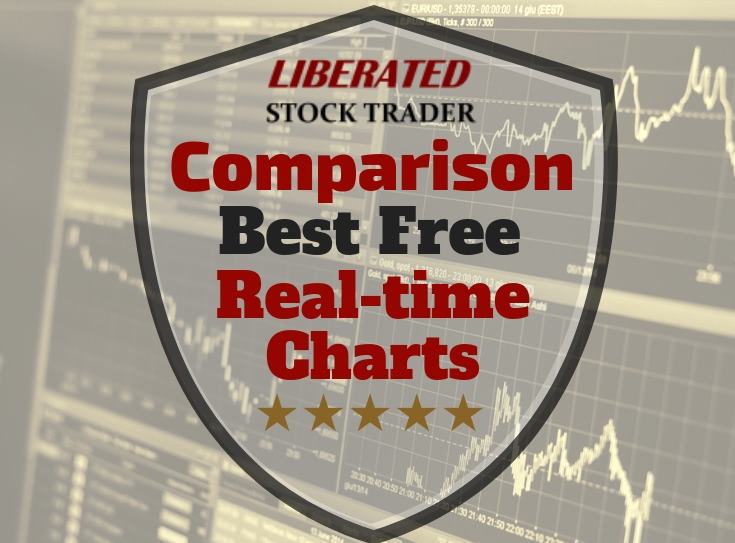 Free Real-Time Stock Quotes & Charts
Free real-time stock charts and quotes depend on free data from exchanges. The Better Alternative Trading System (BATS) Exchange provides free real-time stock pricing data for the US. While the stock price quotes are almost identical to other exchanges due to arbitrage, the volume data is significantly lower.
Free real-time data is typically only available for the NYSE, Nasdaq, TSX, and LSE exchanges. For all other exchange data, you need to pay an exchange fee.
If you use free real-time quotes from BATS, your price/volume indicators will not be 100% accurate. If you need accurate day trading data, use a paid data package with your charting software. For longer-term trading BATs, data should be adequate.
5 Best Free Real-time Quotes & Live Stock Charts
TradingView provides the best free real-time charting, quotes, and screening. Firstrade provides real-time data plus commission-free trading in stocks and ETFs. TC2000 provides free BATS exchange data for the US, and Yahoo Finance provides fuss-free access to real-time charts during the trading day.
TradingView: Best Free Real-time Charts & Quotes
Firstrade: Best Free Quotes & Free Stock Trades
TC2000: Fast Live Quotes for US & Canada
Yahoo Finance: Simple & Free Real-time Quotes
Robinhood Brokerage: Real-time Broker Quotes & Free Trades on Mobile
MSN Money: Free Real-time Stock Quotes & Basic Charts
1. TradingView: Winner, Best Free Real-time Quotes & Live Charts
TradingView offers free real-time quotes and live charts of stocks supported by the BATs exchange. For real-time streaming quotes from all global exchanges, TradingView charges an industry-low $2/mo for data packages.
TradingView is our recommendation for the best software overall due to its great social integration and ease of use. Includes trading from charts for Europe & Asia + Crypto & Forex.
| | |
| --- | --- |
| TradingView Rating | 4.8/5.0 |
| 🏆 Free Features | Charts, Trading, News, Watchlists, Screening, Backtesting, App |
| 📝 Free Real-time Quotes | ✔ |
| 📈 Free Real-time Charts | ✔ |
| 🎯 Best for | Stock, Fx & Crypto Traders |
| 🆓 Free Version | TradingView Free |
| 🎮 Premium Trial | Free 30-Day |
| ✂ Premium Discount | -25% Discount Available |
| 🌎 Markets Covered | Global |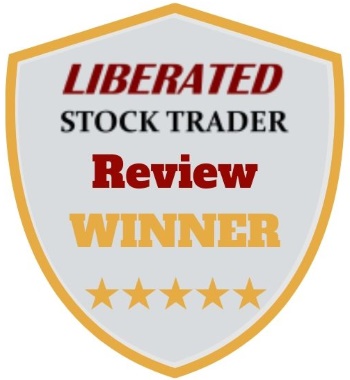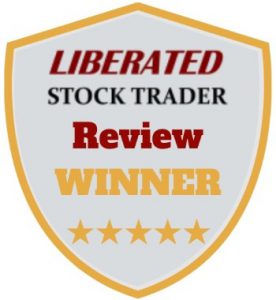 We independently research and recommend the best products. We also work with partners to negotiate discounts for you and may earn a small fee through our links.
TradingView Pros
Free Real-time Charts
Free Real-time Quotes
Easy to use, perfect for beginners
Covers Cryptocurrency, Forex, and Stocks Globally
Great Stock Screening
TradingView Cons
Number of Chart Indicators Restricted to 3 in Free Version
With 10 million active users, TradingView has a large, vibrant user community sharing ideas and strategies. I use TradingView daily to post stock charts and ideas and interact with other traders. Follow "LiberatedStockTrader" on TradingView to connect with me.
You can have TradingView for free via the Basic plan; it is also the winner of our Premium Subscription Software Review & the prices are reasonable and unlock a lot of extra functionality. If you like TradingView, you can upgrade to PRO for only $10 per month; the benefits include priority customer support and unlimited everything.
How Much Does TradingView Cost?
TradingView pricing starts at $0 for the Basic ad-supported plan, Pro costs $14.95, Pro+ $29.95, and Premium costs $59.95 monthly. Opting for a yearly subscription will reduce those costs by 16%, representing a significant saving.
TradingView runs on PCs, Macs, Tablets, and Smartphones and requires Zero Installation; it simply works.
The Market data is vast, covering nearly all Stock Markets. It includes Stocks, ETF Futures, Foreign Exchange, and bonds, all at no extra cost, which means outstanding value for money and excellent support options.
Also, a huge benefit is that the Data Speed and Coverage are mind-blowing, covering literally every stock market on the planet and not just stocks but ETFs, Mutual Funds, Futures, FOREX, Bonds, and cryptocurrencies AT NO EXTRA COST.
Free Real-time Quotes, Charts & Scanning
It also has a good fundamental and technical stock, Forex, and Cryptocurrency scanner. TradingView has a very slick system, and they have put a tremendous amount of thought into how Fundamentals Integrate into the analytics system.
Watchlists have fundamentals broken into Performance, Valuation, Dividends, Margin, Income Statement, and Balance Sheet. You can set the watchlist and filters to refresh every minute.
The real-time charts are responsive; the USA markets use the BATS (Better Alternative Trading System). Wherever there is an open free data source, the engineers at TradingView connect to it. The amount of real-time data on offer is astonishing.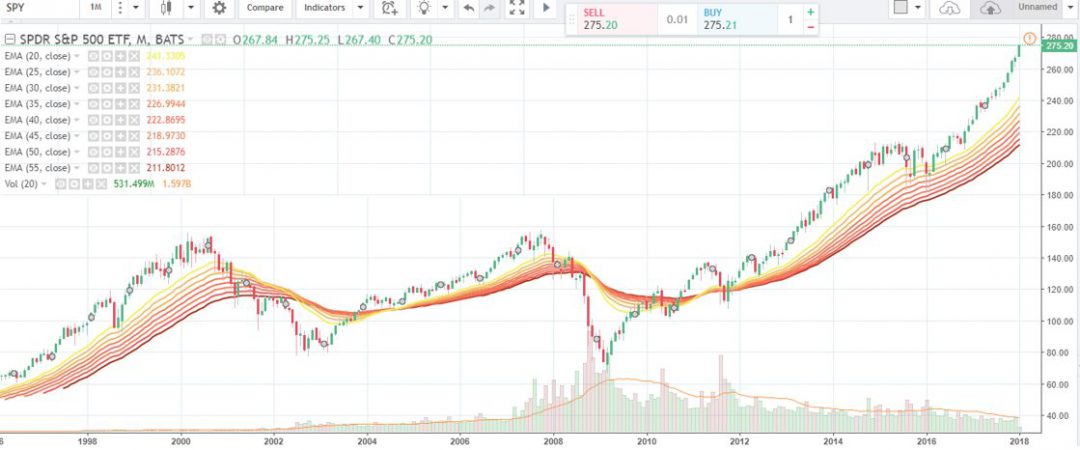 Integrated Social Trading Community
TradingView is built with social at the forefront. Fully integrated chat systems, chat forums, and an excellent way to share your drawings and analysis with a single click to any group or forum. This creates a unique way to generate ideas and learn from other traders. You have to try it and see it in action to understand the power of the implementation. They also have a Kiplinger newsfeed, Stocktwits, and various FX newsfeeds for Foreign Exchange Traders.
With over 160 indicators and unique specialty charts such as LineBreak, Kagi, Heikin Ashi, Point & Figure, and Renko, you have everything you need as an advanced trader.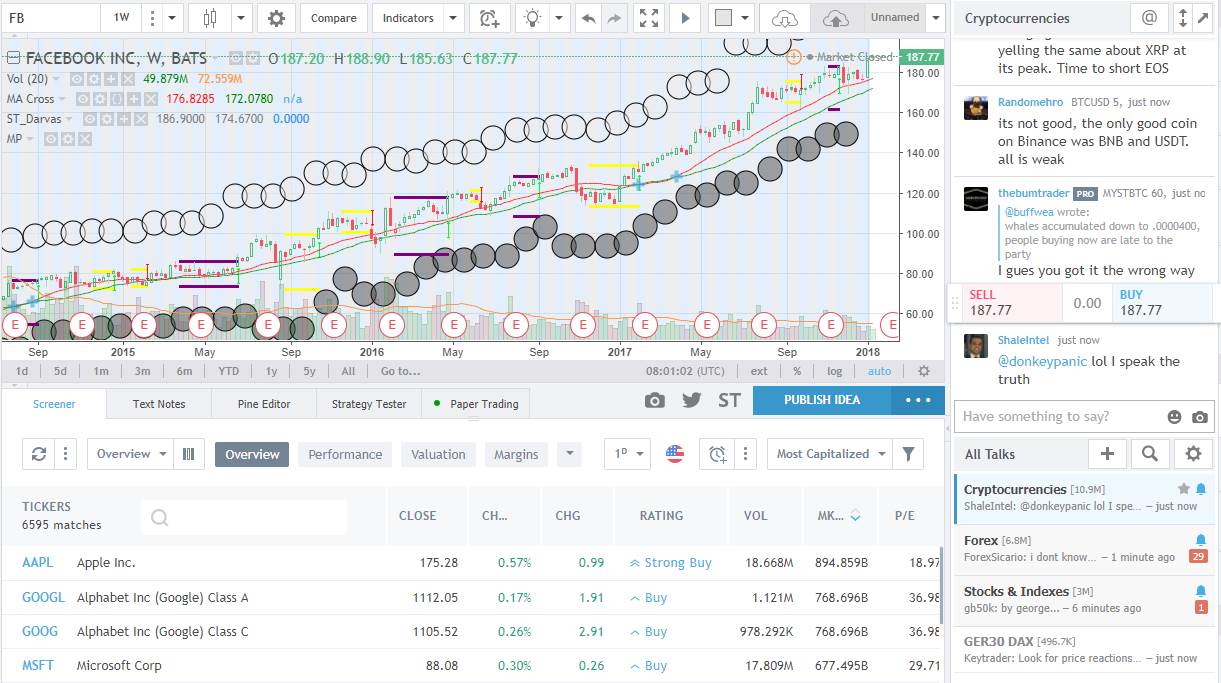 What Can I Trade with TradingView?
With TradingView in the USA, you get great broker integration with TradeStation for stocks. It integrates with FXCM and Saxo Group in Europe for currency and CFD trading. You can place trades on charts, taking care of profit and loss reporting and analysis for you.
With TradingView, you can trade stocks and indices globally and all the major and minor foreign exchange currencies. Additionally, one can trade energy, metals, agriculture futures, and major cryptocurrencies.
Stocks – tens of thousands of shares; see above for exchange coverage.
Forex (FX) Currencies – All the Major, Minor, and Exotic currencies covered
Futures – Energy, Metals, Agriculture, Indices, and even Interest Rates
Crypto Currencies – 26 including Bitcoin, Ripple, Ethereum, Bitcoin Cash
Bonds – 30+ Government Bond Types
Video: Charting With TradingView
---
2. Firstrade: Best Free Quotes & Free Stock Trades
Firstrade is ideal for investors seeking free real-time charts, quotes, zero commissions trading on stocks, options, and an industry-best 2,200 commission-free ETFs. Full MorningStar research access plus a full suite of IRA accounts mean Firstrade is a great choice for brokerage services.
| | |
| --- | --- |
| Firstrade Rating | 4.5/5.0 |
| 🏆 Free Features | Free Stock, ETFs & Option Trades |
| 📝 Free Real-time Quotes | ✔ |
| 📈 Free Real-time Charts | ✔ |
| 🎯 Best for | Stock Traders & Investors |
| 🆓 Free Version | Firstrade Free |
| 🌎 Markets Covered | Global |
Firstrade Pros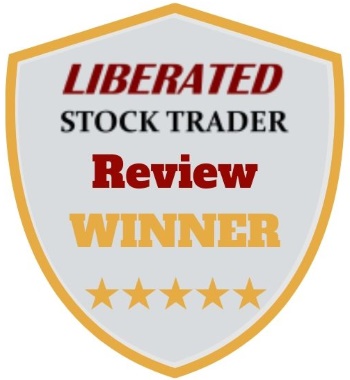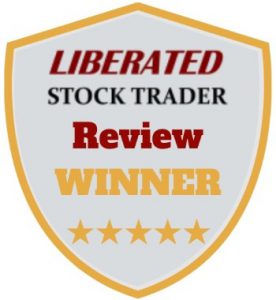 $0 ZERO Commissions & $0 Fees
2,200+ Commission-Free ETFs
Free MorningStar Research
Excellent Customer Satisfaction
International Broker USA, Europe, Canada & Asia
Firstrade Cons
No CFD or Forex
No Cryptocurrency
Slow Customer Service Responses
Firstrade is still the outright winner in the commissions' war with a $0 flat fee per trade, $0 per options trade, and $0 per contract. But what adds to the appeal of Firstrade is the 2,200+ commission-free ETFs on offer, much more than any other broker reviewed in our Top 10 Brokers Review.
You can purchase Mutual Funds for $0, and Bond purchases are on a Net Yield Basis. The only thing you cannot trade with Firstrade is Forex.
Trading Platform
Firstrade has rebuilt its trading platform from scratch, and the improvement is dramatic. Gone are clunky Java programs, replaced by a fast HTML 5.0 platform. This platform is future-proofed and highly scalable. The user experience is clean, intuitive, and easy to learn. Also, what we like is its price – Free.
The trading platform has several components. The web-based platform is available for all clients. If you have an account balance over $10,000, you will have complimentary access to download the Firstrade Navigator software; this compelling trading experience runs locally on your PC or Mac.
Heatmap & Sector & Industries Tool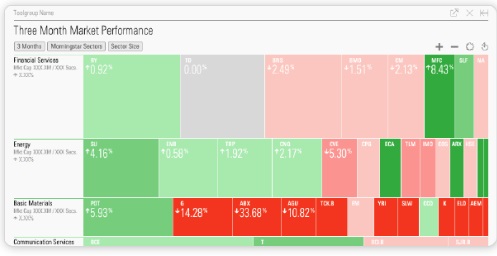 To find a potential opportunity to trade, you can start with the big-picture view of the market and drill down from there. The heatmap is designed for short-term traders who need to see where the price action and volatility are on any given day.
Alternatively, you can utilize the sectors and industries to evaluate past performance and select a sector to review in depth.
Advanced Screener, Fundamental Data & Event Calendar
No product set would be complete without scanning and screening stocks based on the fundamental data. Firstrade's attempt at this is pretty good; it does not match the offerings from Stock Rover, but it is adequate for most investors.
A new event calendar is also available, neatly broken into tabs for Earnings Announcements, Dividends, Rating Changes, Economic Indicators, IPOs, and Splits.
OptionsPlay
Firstrade has put a lot of effort into the Options Trading Platform OptionsPlay. A first-class platform that focuses first on what kind of options strategy you want to implement. You can drill down through industries and sectors to instantly get a technical analysis rating for the stock, a bullish or bearish score. You can even sort your watchlist based on the bullish or bearish rating.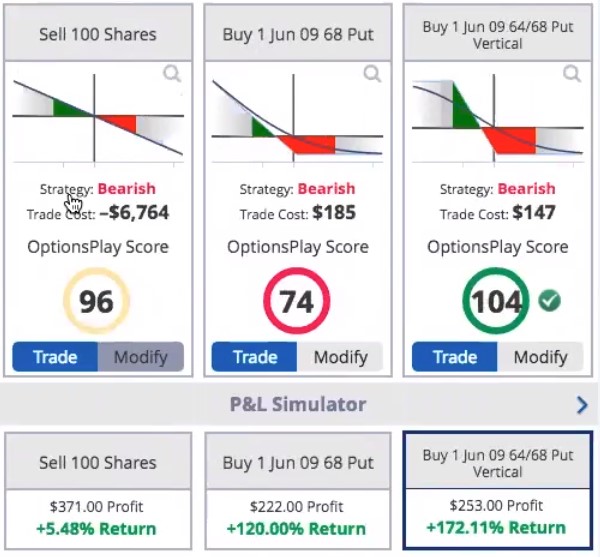 The image above shows the OptionsPlay Bullish and Bearish Ratings based on bullish, bearish, or neutral scenarios.
Strategy 1 – Selling 100 Shares of the stock – A Bearish Strategy – Cost would be $6764 – with a mediocre score of 96 for the trade
Strategy 2 – Buy the June 9th Put Options – Bearish – Cost $185 – Low probability Rating of 74
Strategy 3 – Buy June 9th Put Vertical – Bearish – Cost $147 – High Probability Rating of 104
I like the implementation here; it is simple and intuitive.
---
3. TC2000: Fast Live Quotes for US & Canada
TC2000 offers free real-time live quotes for all stocks on the US BATS exchange, but if you need more accurate data, it will cost $12 per month. TC2000 is a review winner for our Premium Stock Market Software Review, so they have an excellent track record in delivering quality services.
| | |
| --- | --- |
| TC2000 Rating | 4.3/5.0 |
| 🏆 Free Features | Intraday Charts, Indicators, 1 Watchlist, Options Chains, Paper Trading |
| 📝 Free Real-time Quotes | ✔ |
| 📈 Free Real-time Charts | ✔ |
| 🎯 Best for | US Stock, ETF, and Options Traders |
| 🆓 Free Version | Download TC2000 Free |
| 🎮 Premium Trial | Free 30-Day |
| ✂ Premium Discount | -25% for Bi-Annual Subscription |
| 🌎 Markets Covered | Global |
TIP: When you download TC2000, ensure you select the free version.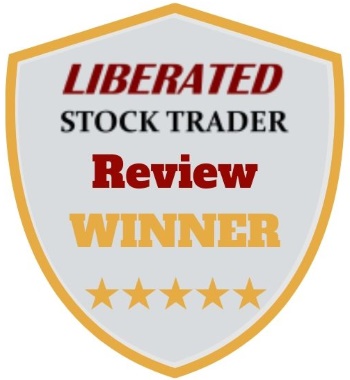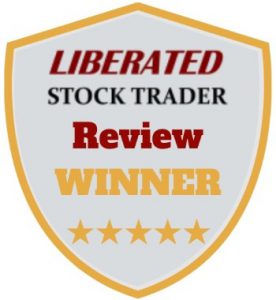 TC2000 Pros
Excellent US Customer Support & Training Webinars
Free Real-time Charts
Free Real-time Quotes
Great Selection of Charts & Indicators
Options Strategies & Live Trading
Real-time Entire Market Scanning
TC2000 Cons
No Social Community
No Backtesting/Forecasting
Exchange Fees Expensive
Worden Brothers has moved the FreeStockCharts.com chartings software directly into the TC2000 service. This is great for you because now you can use the first-class service for free. But there are some restrictions, but it still is the best on the market.
When you download TC2000, ensure you select the free version.
Stock Charts, Indicators & Drawing Tools
The free service has over 80 stock chart indicators (or studies), which you can apply to the chart; all the popular and exotic indicators are there. You can use different bar types like Japanese Candlesticks and Open, High, Low Close OHLC. 
What is nice is that you can plot trendlines not only on the price data but on all the indicators; this can be very valuable when you become more experienced in technical analysis.
Drawing tools also allow you to use Fibonacci Lines, Fibonacci Fans, and Fibonacci Arcs. The user interface is super simple and effective, with easy access to watchlists and stock scans; you must sign in to access and save your watchlists.
One surprising feature is that if you are a TD Ameritrade customer, you can use FreeStockCharts to pull your portfolio and watchlists directly from your account; quite why you would want to do that, I don't know.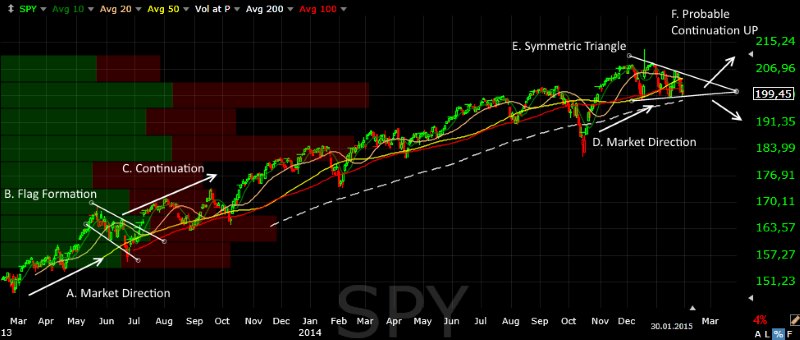 Overall, there is an excellent array of technical indicators and drawing tools; all the big ones are there, from OBV, RSI, and Bollinger Bands to Fibonacci Fans and Andrews Pitchfork. With over 80 different indicators, you will have plenty to play with.
They have also introduced live alerts you can configure to email or pop up if an indicator or trend line is breached. Very useful indeed.
TC200 Real-time Stock Charts
The charts are real-time, and the data comes from BATS, which means the price data is accurate, but the volume data only represents BATS trades. Luckily, you can select whether you want to see only BATS volumes or get an estimate of the broader market volume. The information is free real-time streaming of Price & Volume, and you can go to a granularity of intra-day 1 minute up to 1 year per bar.
Free is great, but the paid version is better; I use Telechart TC2000 to screen, sort, and find winning stocks.
Starting at $9.95 monthly, you will get a full suite of excellent features and end-of-day data.
---
4. Yahoo Finance: Simple & Free Real-time Quotes
Yahoo offers real-time quotes through its website, but you must upgrade for accurate data delivery. Yahoo has updated its interactive charting experience; it is a clean experience and full screen, so now it is very good indeed.
| | |
| --- | --- |
| Yahoo Finance Rating | 3.9/5.0 |
| 🏆 Free Features | Charts, Trading, News, Watchlists, Basic Screening [ad-supported] |
| 📝 Free Real-time Quotes | ✔ |
| 📈 Free Real-time Charts | ✔ |
| 🎯 Best for | Beginners |
| 🆓 Free Version | Yahoo Finance Free |
| 🎮 Premium Trial | Free 14-Day |
| 🌎 Markets Covered | Global |
Pros
114 Stock Chart Indicators
Watchlist Management
Ease of use, perfect for beginners
Global Real-time Exchange Data (BATS)
Covers Cryptocurrency, Forex, Stocks (limited)
Trading From Charts
Cons
Yahoo has updated its interactive charting, and it is now a clean experience and runs full screen, so it is very good indeed. With 114 different technical indicators, you are well covered with Yahoo Finance. The interactive charts allow you to draw trendlines, linear regressions, and quadrant lines. Yahoo now provides real-time quotes and charts via the BATS system, a nice new addition.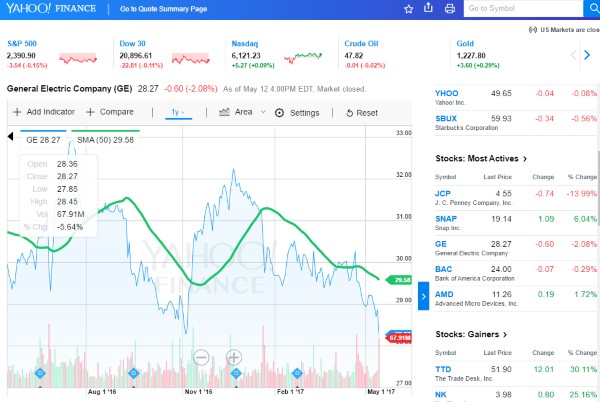 Yahoo Finance is working hard to make its charting system a worthy alternative to other free vendors. They have done something innovative also. You can now trade stocks through the Yahoo Finance charts. Yahoo has partnered with trade.it provides an interface to transport trade requests to many mainstream US brokers.
Trading with Yahoo
This means that you can trade stocks with your broker using Yahoo. It is a nice feature, but if you have a brokerage account, you will already have access to real-time data, charts, and quotes and can trade directly with them, so it seems a little redundant.
[Related Article: The Top 10 Best Stock Trading Platforms To Trade From Charts]
---
5. Robinhood: Real-time Broker Quotes & Free Trades on Mobile
Robinhood provides good real-time broker quotes but lacks powerful functional chart technical analysis. Robin Hood is a commission-free broker with a $0 account minimum. You can sign up for Robinhood and access the free stock charts and real-time quotes.
The only downside is that you cannot do any serious stock analysis using Robinhood. Because it is a mobile-first company, the interface is limited to the size of your phone.
| | |
| --- | --- |
| Robinhood Rating | 3.9/5.0 |
| 🏆 Free Features | Charts, Trading, News, Watchlists |
| 📝 Free Real-time Quotes | ✔ |
| 📈 Free Real-time Charts | ✔ |
| 🎯 Best for | Beginners |
| 🆓 Free Version | Yes |
| 🌎 Markets Covered | USA |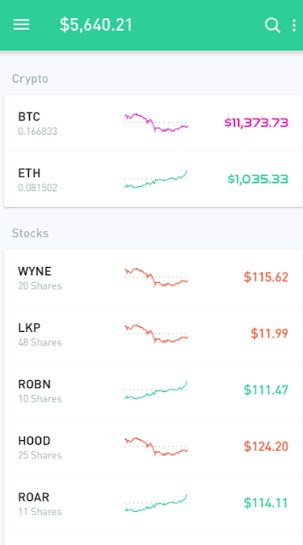 Pros
Full Brokerage Service
$0 Account Minimum
$0 Commissions
Clean App
Cons
Free Trades, Quotes & Chart on Mobile
Free trading refers to $0 commissions for Robinhood Financial self-directed individual cash or margin brokerage accounts that trade US-listed securities via mobile devices. Robinhood is a mobile-first company; if you trade from your smartphone on the major US-listed stocks, then the trades are free.
The account minimum is $0, but you will need money to trade.
Robinhood started only as an app on the phone, not a fully-fledged trading platform. This means you must do everything via the phone, including opening, funding, and trading.
The charts are free and real-time intraday but severely limited in functionality due to the smartphone's form factor and the design choices the company has made.
While Robinhood was the pioneer of free stock trades and had a loyal following of supporters and customers, the impetus of the value offering has now dissolved with the move of Firstrade into this market.
Regarding free stock trades, both Firstrade and Robinhood are more or less equal. But it is not just about free trades.
Regarding a robust stock and options trading platform, Firstrade is leagues ahead. When we think about research and customer support, Firstrade wins hands down. Firstrade's move is an industry disruptor and game-changer.
Read the Head-to-Head Comparison of Firstrade vs. Robinhood
---
6. MSN Money: Free Real-time Stock Quotes & Basic Charts
MSN Money's free charting provides a nice user experience with news, recommendations, and integrated watchlists. It might look nice, but real insights and stock charting power have been removed. 
| | |
| --- | --- |
| Robinhood Rating | 2.7/5.0 |
| 🏆 Free Features | Charts, Buy & Sell Signals, News, Watchlists, Financials |
| 📝 Free Real-time Quotes | ✔ |
| 📈 Free Real-time Charts | ✔ |
| 🎯 Best for | Beginners |
| 🆓 Free Version | MSN Money Free |
| 🌎 Markets Covered | Global |
Pros
Free Real-time Stock Quotes
Free Real-time Charts
Clean Interface
Watchlist Management
Cons
No Indicators
No Trendlines
No Screener
The stock screener is gone and is replaced with buy and sell recommendations, which are meaningless if you do not understand the methodology behind the recommendations.
The MSN Money charting software is poor. The lack of trendlines, moving averages, OBV, and index overlay mark it down profoundly. However, you can get real-time stock quotes, charts, and a newsfeed with a free membership.
[Related Article: Top 6 Stock Brokers. Incredibly In-Depth Review]
Free Real-Time Stock Charts & Quotes Summary
Real-time data, quotes, and charts are free with TradingView, Firstrade, TC2000, and Yahoo Finance, but free real-time data is not 100% accurate. The BATs exchange provides free quotes, but the volume data is inaccurate; if you need perfect data, you must pay the requisite exchange data fee.
Frequently Asked Questions
What is a real-time stock quote?
A real-time stock quote is a stream of stock pricing data delivered in sub-minute increments. High volumes of stock trades or large block trades impact a stock's price, so active traders must have real-time quotes to update their chart for better decision-making.
What are the fastest free real-time stock charts?
Having compared the speeds of many free stock chart quotes, we confirm TradingView offers the fastest free real-time data, with 1-minute charts updating every 2 seconds and a live Depth of Market (DOM) table.
Are Yahoo stock quotes real-time?
Yahoo stock quotes are real-time to an accuracy of one minute. You can see Yahoo quotes through a 1-minute stock chart, which updates the stock price every 20-30 seconds.
Are Google stock quotes real-time?
Google Finance stock quotes are not real-time, although many US stock charts update every 1 to 3 minutes on a one-day chart. Additionally, the Google Finance charts are not dynamic and frequently updating. Try TradingView for faster, free real-time chart quotes.
How to get real-time stock quotes?
TradingView, Firstrade, TC2000, and Yahoo Finance offer free real-time stock quotes. TradingView provides the fastest free quotes, but if you want tick-by-tick super-fast real-time charts, you will need to pay for data from exchanges.
Are Finviz stock quotes delayed or real-time?
The free version of Finviz provides all stock quotes delayed up to 15 minutes. However, Finviz Elite offers real-time quotes across all charts and screeners for $23/mo.
Does Nasdaq.com provide real-time stock quotes?
Nasdaq.com does provide real-time stock quotes to its very basic set of charts. Nasdaq also lets you see the last five real-time trades, e.g., the size of the trade and trade price. However, you will need to keep pressing F5 to refresh your browser for the data to be updated.
Are there any sites that give real-time stock quotes?
There are two websites that provide real-time stock quotes and charts. TradingView.com provides fast, free quotes every second, and Finance.Yahoo.com's real-time quotes update every 20-30 seconds.
What is the best stock app for real-time quotes?
Out of the 40 stock apps we have tested for iPhone and IOS, the best stock app for real-time quotes is the 5-star-rated TradingView. The TradingView chart pulses with the live data streaming to your phone.