Free & Premium Stock Market Training
Welcome to our stock market training page. Here you can access your premium products and all of the free training we have available. Don't forget to
log on to access your products
.
Liberated Stock Trader Pro
Our Free Training Is Good, But Pro Is Excellent
Fast Track Your Skills! Go Pro for $199
A Complete Stock Investing Education
Professional Grade Stock Chart Technical Analysis Lessons
Fundamental Financial Analysis Lessons
Screening for Great Stocks
2 Value Investing Strategies
4 Dividend Investing Strategies
LST Beat the Market Growth Strategy
95 Videos (16 hours) + The "Liberated Stock Trader" eBook + Pro Tools & Resources
M.O.S.E.S.
Market Outperforming Stocks ETF Strategy
Sleep Better At Night. Get M.O.S.E.S. for $199
A Unique Long-term Investing Strategy. MOSES Helps You Sleep Better At Night Knowing You Are Prepared For Future Crashes
MOSES Helps You Secure & Grow Your Biggest Investments
3 Broad Market Index ETF Strategies
Outperforms the NASDAQ 100, S&P500 & Russell 3000
Beats the DAX, CAC40 & EURO STOXX Indices
Fully Coded Scripts for TradingView
Buy & Sell Signals Generated
8 Videos + The "M.O.S.E.S." eBook + Coded Scripts For TradingView + System Logic
Free Stock Market Training
Available Free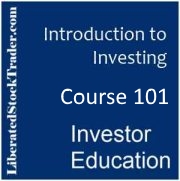 18 Lesson Training Course

Stock Market Booms & Busts

Stocks, Funds, Futures, Options

Commodities, Metals, Currencies, Bonds & Money Markets
 Available Free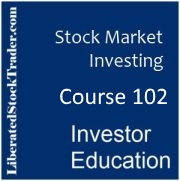 33 Lessons: Establish a Solid Investing Foundation

Company Fundamentals, P/E, EPS, Financials

How to Trade Stocks

Investing Strategies – Buy & Hold, Day Trading, Swing Trading & Value Investing
Valuable Lessons in our Free Stock Market Training Course
Our training course has over 180 lessons. For traders, we have chart analysis, indicators, patterns & trend analysis lessons. For investors, we cover detailed & tested value, dividend & growth investing strategies. We also test the best stock software for your investing style & great books to read.