TikTok Stock
TikTok stock is not available to buy on any stock exchange. You can invest in TikTok by buying shares in SoftBank or KKR, which owns stock in ByteDance, TikTok's parent company.  
TikTok is owned by ByteDance Limited, a privately-held Chinese Startup part-funded by KKR, SoftBank, Sequoia Capital China, and seven other venture capital companies.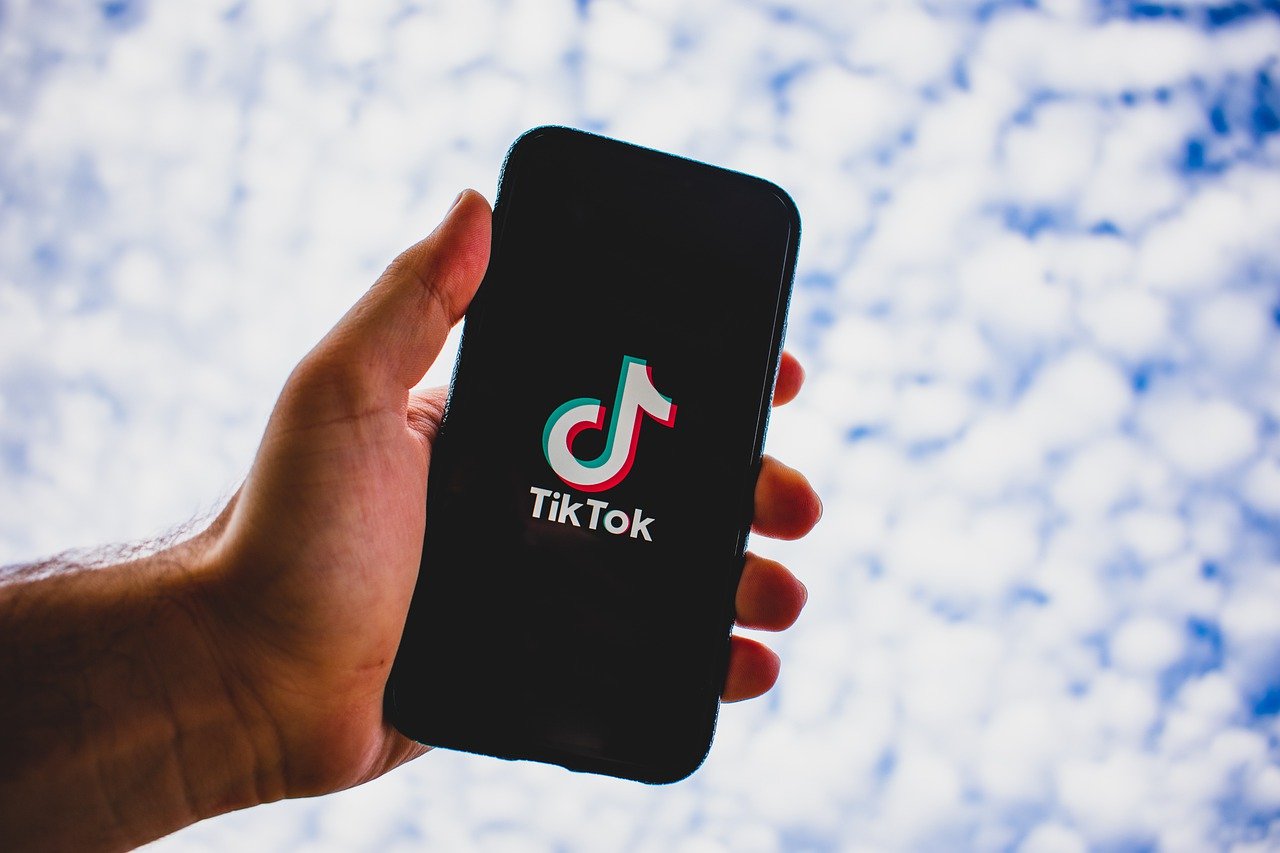 Note: This is an unbiased research report. The author or Liberated Stock Trader is not affiliated, paid by, or owns stock in any of the companies mentioned in this report. 
Is TikTok on the Stock Market?
There are no TikTok shares on the stock market because ByteDance Limited, TikTok's owner, is privately held. You can buy shares in the private equity companies that own stock in TikTok. Shares in TikTok are owned by the founder Yiming Zhang, Bytedance, and seven private equity firms Coatue, General Atlantic, Hillhouse, KKR, Sequoia Capital, Softbank, and Source Code Capital.
How to Buy TikTok Stock
You cannot buy shares in TikTok directly as a retail investor. TikTok is not publicly traded because it is owned by Bytedance, a privately-held Chinese company, and eight other venture capital companies.
Does TikTok have a Stock Ticker
TikTok does not have a ticker symbol or stock name because it is not publicly traded on a stock exchange. Only companies listed on stock exchanges have stock tickers.
Is TikTok on the Stock Market?
It is not confirmed 100% if TikTok will float on the stock market. Many details of the TikTok Global IPO, including the stock exchange and the ticker symbol, are unknown. However, some Chinese companies, including Alibaba (BABA), trade on the New York Stock Exchange. Thus I think TikTok Global could trade on the NYSE in the future.
---
Chart, Scan, Trade & Join Me On TradingView for Free
Why not join me and 10 million traders on TradingView for free. TradingView is the best place to meet other investors, share ideas, chart, screen, and chat.

---
Who Owns TikTok Stock?
ByteDance Limited, a privately-held Chinese startup, owns TikTok; other investors include Sequoia Capital China, General Atlantic, Hillhouse, KKR, SIG, SoftBank, and Source Code Capital.
TikTok Background & Company Information
TikTok, a video-sharing app, is one of Earth's most popular media products. TikTok is one of the fastest-growing social media apps.
TikTok is one of the world's most successful and popular apps, even though it is just five years old. ByteDance released the app in 2016, and Mark Zuckerberg began Facebook in 2004, in contrast.
There have been a total of over 1 billion TikTok app downloads to 2022. TikTok is the most downloaded app in the Apple App Store.
TikTok AI & Algorithms
Analysts think ByteDance powers TikTok with some of the world's most sophisticated Artificial Intelligence (AI). The AI is why Microsoft (MSFT) tried to buy TikTok's North American operations in August 2019. Analysts consider AI the secret ingredient in TikTok's recipe for success.
Many people, including U.S. President Donald J. Trump (R-Florida), think TokTok is a security threat because the AI gathers massive amounts of data about users. The government of India banned TikTok as a security threat in 2019.
The data TikTok gathers could be full of valuable customer information.
Why is TikTok so Valuable?
ByteDance, TikTok's owner, claims to have exceeded one bn monthly users, despite a ban in India. According to The Economist, on January 12, 2022, App Annie, a data gatherer, said TikTok caught up with Facebook in 2021 and overtook WhatsApp and Instagram in the time users spent on it.
Many people consider TikTok addictive because 90% of users claim to use the app daily. TikTok retains users at a rate of 26%, the Business of Apps claims. If the Business of Apps is correct, one out of four people who use TikTok become regular users.
The average user spends 52 minutes on TikTok each day, Oberlo claims. Users view over one billion videos on TikTok every day. Android users spent 68 billion minutes on TikTok in 2019, The Business of Apps estimates.
TikTok's Valuable Algorithms
Analysts believe TikTok's most valuable asset is a machine-learning platform that uses algorithms to track and identify the videos users want to watch. The algorithm identifies the videos that users are most likely to watch.
Some analysts think advertisers could use TikTok's algorithm to market products to young people who tune out all other advertising. TikTok could show a young person who enjoys watching auto videos, footage of the latest model cars, for example.
Some analysts think ByteDance could use TikTok's algorithm to identify products that customers want to buy. TikTok could send videos about hardware or tools to people who watch how-to videos for home improvement projects.
Chinese officials think TikTok's AI and Algorithms are so valuable that they could block ByteDance from selling the technology to an American company. However, ByteDance is moving forward with the TikTok Global deal. That indicates ByteDance could have the Chinese government's permission to export its technology.
---
You want to be a successful stock investor but don't know where to start.
Learning stock market investing on your own can be overwhelming. There's so much information out there, and it's hard to know what's true and what's not.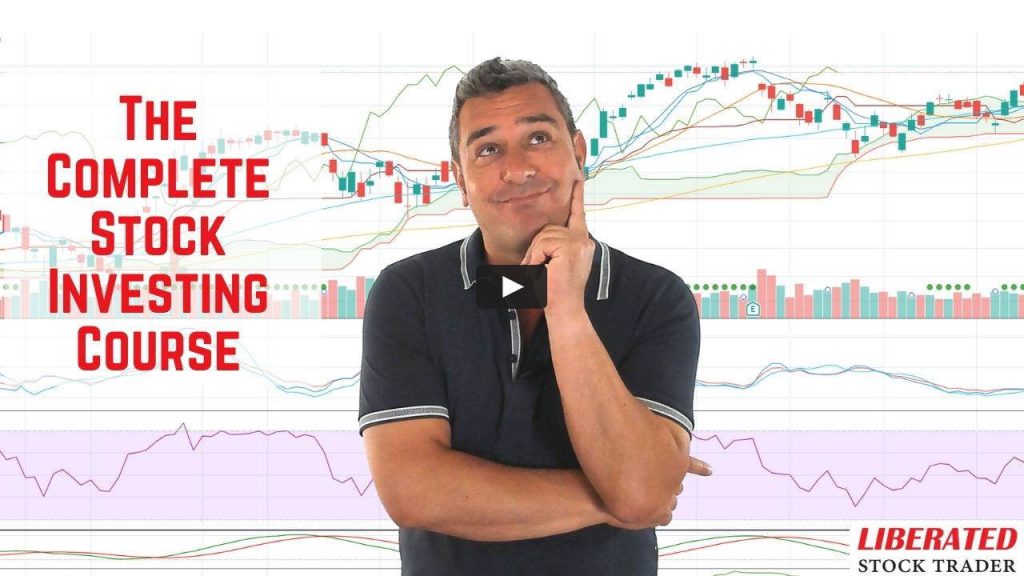 Liberated Stock Trader Pro Investing Course
Our pro investing classes are the perfect way to learn stock investing. You will learn everything you need to know about financial analysis, charts, stock screening, and portfolio building so you can start building wealth today.
★ 16 Hours of Video Lessons + eBook ★
★ Complete Financial Analysis Lessons ★
★ 6 Proven Investing Strategies ★
★ Professional Grade Stock Chart Analysis Classes ★
---
Why Did Walmart & Oracle Want TikTok?
The planned purchase of TikTok's North American operations by Oracle and Walmart has been shelved by President Joe Biden. But why would these companies want to buy TikTok?
New York University Marketing Professor Scott Galloway speculates that Walmart (WMT) could use TikTok's algorithm to learn which groceries customers buy each week. Walmart could ship those products straight to customers and eliminate the ordering process.
Instead of marketing products, Walmart could offer customers a subscription to a service. The algorithm-operated service will ship customers the products they regularly buy and eliminate the need for shopping. Eliminating shopping could help Walmart make more money by reducing its expenses.
Galloway thinks Walmart plans to buy 7.5% of ByteDance's American subsidiary TikTok Global to get access to TikTok's algorithms. Galloway believes Walmart management plans to add TikTok algorithms to its Walmart.com eCommerce platform.
TikTok Global's Value
ByteDance Ltd estimates TikTok's value at $60 billion. Investors, however, estimate ByteDance itself could be worth $100 billion.
ByteDance generated $17.20 billion in revenue in 2019, TechCrunch claims. TechCrunch claims most of ByteDance's revenue comes from Chinese advertising sold on Doyuin and other apps.
TikTok Global will not own Doyuin or share in its revenues. Thus, there is no evidence TikTok Global will make money. TikTok Global could make money by selling its algorithms to other companies.
Analysts estimate TikTok Global's valuation at $60 billion. TikTok Global is a proposed U.S. company that will own TikTok's North American operations. ByteDance will own 80% of TikTok Global.
How To Invest In TikTok
You can buy shares in ByteDance by purchasing funds from private equity firms that own Bytedance stock, Coatue, General Atlantic, Hillhouse, KKR, Sequoia Capital, Softbank, and Source Code Capital.
1. Buy Shares of KKR
To invest in TikTok, you can buy shares in KKR. KKR is a leading global investment firm that offers alternative asset management and owns stock in ByteDance, who owns TikTok. KKR (Ticker: KKR) is floated on the NYSE stock exchange and is valued at $41 billion. KKR's stock price increased by over 200% from January 2020 to 2022.
View the KKR Chart Live in TradingView
KKR & Co., Inc. provides investment and private equity asset management services. It manages investments across multiple asset classes, including private equity, energy, infrastructure, real estate, credit, and hedge funds. The firm operates through four business lines: Private Markets, Public Markets, Capital Markets, and Principal Activities.
2. Buy Shares In SoftBank
Buying shares in SoftBank Group Corp means you will own a slice of TikTok. SoftBank Group Corp operates as a holding company that engages in managing its group companies. It operates through the following segments: SoftBank Vision Fund, SoftBank, Arm, Brightstar, and Others. The SoftBank Vision Fund segment engages in the investment business.
View the Softbank Chart Live in TradingView
SoftBank Group Corp is floated on every major stock exchange, so buying the stock is relatively simple. SoftBank Group Corp. (Ticker: SFTBY) stock price has dropped 50% from 2021 to 2022 due to a bad earnings announcement and the underperformance of companies it owns. On the bright side, Softbank now represents serious value with a PE Ratio of only 3 and an EPS of $7.61, which is 30% of its stock price.
3. Approach Private Equity Funds
The final option for acquiring shares in TikTok is to approach the other private equity firms that own a stake in the company.
---
Invest in yourself! Get all our courses & strategies for 50% off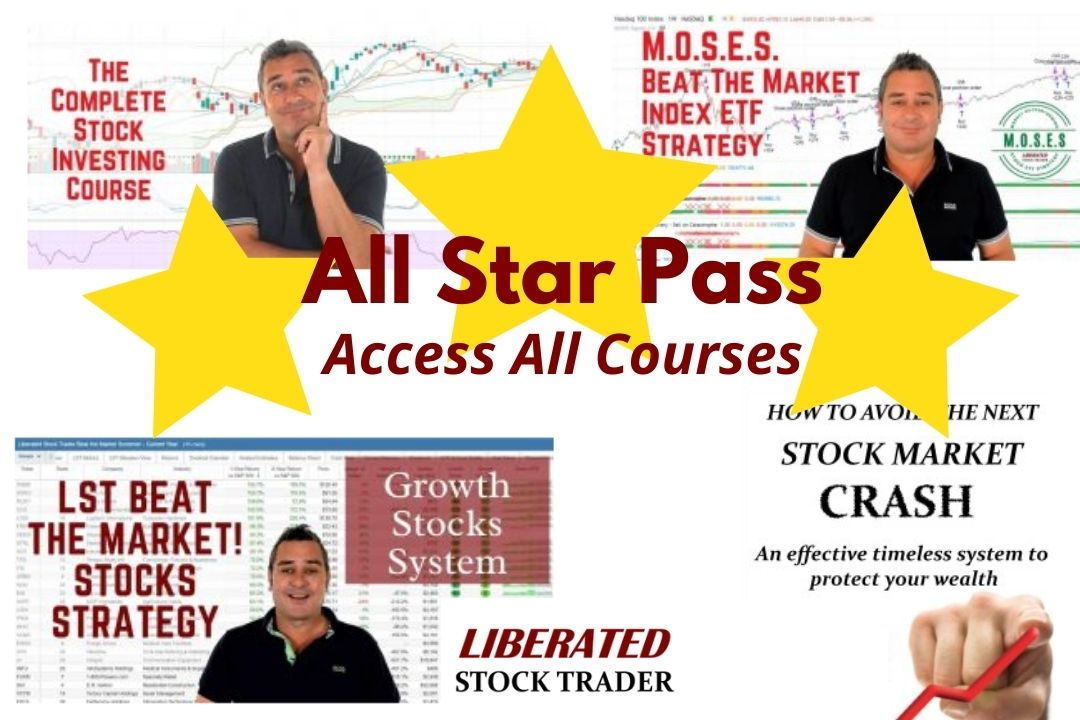 ★ Liberated Stock Trader Pro Stock Investing & Trading Course ★
★ M.O.S.E.S. Market Outperforming ETF Strategy ★
★ LST Beat the Market Stock Picking Strategy ★
★ Exclusive Bonus Course – The Stock Market Crash Detector Strategy ★
★ Fully Guided Videos, eBooks & Lifetime Email Support ★
★ 108 Videos + 3 Full eBooks + 5 Scripts for TradingView & Stock Rover ★
All Star Pass Black Friday -50% Deal Is Live - Ends In:
---
Companies like TikTok you can invest in
There are publicly traded companies similar to TikTok Global and ByteDance you can invest in now. Several social media companies offer similar products to TikTok Global.
Some of those social media companies are proven money makers, unlike TikTok Global.
Tencent Holdings ADR (OTCMKTS: TCEHY)
TikTok was not the first Chinese-owned social media app banned in the United States. President Donald J. Trump (R-Florida) banned the social messaging solution WeChat on August 6, 2020. WeChat had 1.203 billion monthly active users in the second quarter of 2020.
The publicly traded Chinese company Tencent Holdings ADR (OTCMKTS: TCEHY) owns WeChat or Weixin. Statista estimates that WeChat is the world's fifth-largest social media solution.
CNBC claims that WeChat accounts for 30% of mobile internet use in the People's Republic of China. Tencent claims over 300 million people used WeChat Health to get information about coronavirus in 2020.
View the Tencent Chart Live in TradingView
One of WeChat's most valuable properties is the payment app WeChat Pay. WeChat Pay processed one billion daily transactions in December 2018, China Internet Watch estimates. WeChat Pay had 1.098 billion users in December 2018. WeChat Pay operates a cross-border payment service that serves one million merchants in the People's Republic of China in 2019.
WeChat Pay launched a centralized clearing and settlement system and moved all its cash to the People's Bank of China (PBOC) accounts in January 2020. The PBOC is the central bank of the People's Republic of China.
Tencent holds a significant stake in Snap Inc. (NSYE: SNAP), the owner of the American photo-sharing app Snapchat.
Tencent is a major player in gaming; it owns 40% of Epic Games, the owner of the popular and addictive massive multiplayer online game (MMOG) Fortnite. Tencent also owns 93% of Riot Games, the owner of Fortnite's biggest rival, MMOG League of Legends.
Statista estimates Fortnite had 350 million players in May 2020. League of Legends had around 115 million players in 2020.
Tencent owns 80% of Grinding Gears, the developer of Planet of Exile, 11.5% of BlueHole, the developer of PlayerUnknown's Battlegrounds (PUBG), and a majority of Supercell. Supercell developed the mobile game hits Clash of Clans and Clash Royale.
Tencent Holdings reported annual revenues of 339.777 million Yuan in 2019. Tencent also reported an annual operating income of 84.127 billion Yuan and an annual gross profit of 149.578 billion Yuan in 2019. Plus, Tencent Holdings reported an annual operating cash flow of 148.590 billion Yuan and an annual free cash flow of 66.313 billion Yuan in 2019.
Tencent Holdings (TCEHY) is a proven moneymaker which an impressive portfolio of holdings. Many investors will find Tencent Holdings morally objectionable because of its close connections with the Chinese Communist Party.
Snap Inc. (NYSE: SNAP)
Snap (SNAP) owns the popular video and photo-sharing app Snapchat, which some observers consider a direct competitor to TikTok. Snapchat's user base is much smaller than TikTok's.
Snapchat had 238 million daily active users in the 2nd Quarter of 2020, Statista estimates. Snapchat's daily active user base grew from 203 million in the 2nd Quarter 2019.
Snap is an American company, unlike ByteDance, so President Trump may not see Snapchat as a security threat. All of Snap's intellectual property is presumably in American hands. That could add value to SNAP.
View the SNAP Chart Live in TradingView
However, Tencent Holdings owns a significant stake in Snap Inc. President Trump labeled Tencent's WeChat from the United States and banned it in August 2020.
Snap loses money; it reported a quarterly operating loss of -$310.61 million on June 30, 2020. However, Snap reported a quarterly gross profit of $203.7 million and quarterly revenues of $454.16 million on the same day.
Instead of generating cash flow, Snap burns cash. Snap Inc. reported a negative quarterly operating cash flow of -$66.55 million on June 30, 2020. Snap reported a $350.38 million quarterly ending cash flow on June 30, 2020. Snap had $2.83 billion in cash and short-term investments on June 30, 2020.
I think Snap borrows money to finance its operations because it reported a quarterly financing cash flow of $909.06 million on June 30, 2020. Snap is a poor investment because it loses money.
Meta (NASDAQ: META)
Meta operates the largest social media ecosystem in the world. Facebook owns four of the top social media platforms in the world.
Statista estimates Facebook's flagship social media app had 2.603 billion users in July 2020. The Facebook-owned encrypted-messaging solution WhatsApp had two billion users in July 2020.
View the Meta Chart Live in TradingView
Facebook Messenger had 1.3 billion users in July 2020. The photo and video sharing solution Instagram had 1.082 billion users in July 2020.
Facebook has serious problems, including allegations of violating antitrust laws. Facebook faces allegations that it spreads political propaganda and hate speech. Critics have even accused Facebook of promoting genocide and terrorism.
Facebook makes enormous amounts of money, unlike other social media companies. Facebook had $58.24 billion in cash and short-term investments on June 30, 2020. Facebook reported a quarterly operating cash flow of $3.877 billion and a negative quarterly ending cash flow of -$2.358 billion on June 30, 2020.
Facebook reported a quarterly operating income of $5.963 billion, a gross quarterly gross profit of $14.858 billion, and quarterly revenues of $14.687 billion on June 30, 2020.
Many investors dislike Facebook (FB) stock, despite its cash. Investors avoid Facebook because it is a cash-rich company that pays no dividends.
Investing in Social Media
Making money on social media is difficult. Of the publicly-traded social media companies surveyed here, only Facebook (FB) and Tencent Holdings (TCEHY) make money.
Many people will assume TikTok Global will not make money because of the track record of companies such as Snapchat (SNAP) and Twitter (TWTR). Some observers, including the management teams at Microsoft (MSFT), Walmart (WMT), Oracle (ORC), and ByteDance, think otherwise.
Investors who need stocks that pay need to avoid all social media companies except META (Ticker: META). So far, only Facebook has made money in social media in the United States.
Only time will tell if TikTok Global will change that reality and create a credible Facebook competitor.
---
Ever Dreamed of Beating the Stock Market
Most people think that they can't beat the market, and stock picking is a game only Wall Street insiders can win.
This simply isn't true. With the right strategy, anyone can beat the market.
The LST Beat the Market Growth Stock Strategy is a proven system that has outperformed the S&P500 in 8 of the last 9 years. We provide all of the research and data needed to make informed decisions, so you no longer have to spend hours trying to find good stocks yourself.
The LST Beat the Market System Selects 35 Growth Stocks & Averages a 25.6% Annual Return
★ 35 Stocks That Already Beat The Market ★
★ Buy The Stocks & Hold For 12 Months - Then Rotate ★
★ Fully Documented Performance Track Record ★
★ Full Strategy Videos & eBook ★
Take The Pain Out Of Stock Selection With a Proven Strategy
---