OnlyFans stock interests investors because it has garnered massive media attention through its celebrities and is the fastest-growing social media site on the internet.
OnlyFans is also the largest and most famous British social media platform. Its headquarters is off Kean Street in London.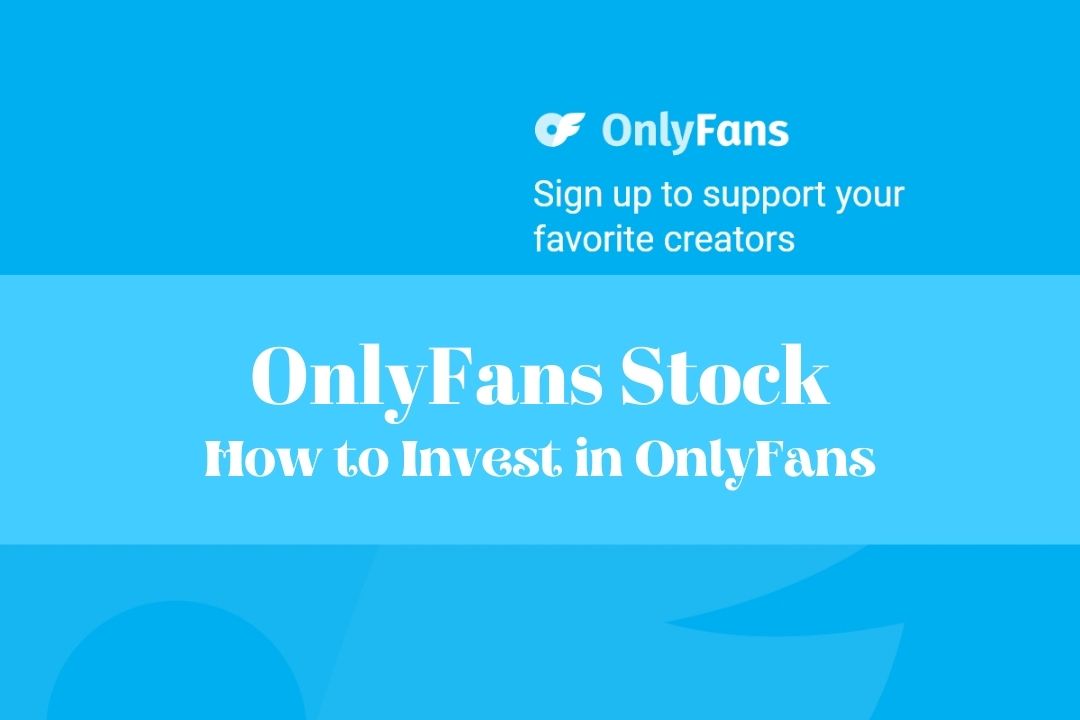 Note: This is an unbiased research report. The author or Liberated Stock Trader is not affiliated, paid by, or owns stock in any of the companies mentioned in this report. 
OnlyFans attracts investor interest because it claims to have paid over $5 billion yearly to over 1.5 million content creators. The purpose of OnlyFans is to connect celebrities and content creators with fans. Fans pay a subscription of $4.99 to $50 a month for exclusive content. They claim OnlyFans content creators can make between $1,499 and $7,495 monthly from subscription fees.
OnlyFans Stock
You cannot buy OnlyFans stock because OnlyFans is not a publicly listed stock. The company that owns OnlyFans, Fenix International Limited, is privately held by Leonid Radvinsky, an adult entertainment entrepreneur.
The ownership of the privately held stock in OnlyFans is unclear, with Forbes claiming in 2021, "In October 2018, Florida-based internet porn baron Leonid Radvinsky, now 39, bought an estimated 75% of a growing but largely unheard-of business called OnlyFans."
OnlyFans Stock Price
After its latest funding round, the privately held stock in OnlyFans is now valued at over $1 billion. There is no publicly available stock price for OnlyFans because it is privately held by Fenix International.
Fenix International is majority owned by Leonid Radvinsky, who has a lurid history with hacker websites. According to Bloomberg, "Stokely, a British entrepreneur, founded the site in 2016 and later sold a majority stake to Leonid Radvinsky, a Chicago-based internet entrepreneur. Both Stokely and Radvinsky have a background in adult entertainment."
OnlyFans Stock Symbol
There is no OnlyFans stock ticker symbol because OnlyFans is not floated on a stock exchange. OnlyFans will get a stock symbol it eventually goes through an initial public offering (IPO).
Does OnlyFans Have Stock?
Yes, OnlyFans does have shares, but they are all privately held by Fenix International, Leonid Radvinsky, and its funding partners.
Neither OnlyFans nor Fenix International has issued any publicly available stock despite widespread speculation about an OnlyFans IPO in the news media.
OnlyFans Dividends
OnlyFans does issue dividends on its shares. Its main private shareholder and OnlyFans owner, Leonid Radvinsky, received over $500 Million in dividends over two Years, netting him $1 million per day in 2022. Source: Bloomberg.
What is OnlyFans?
Most OnlyFans content comprises short videos and pictures. Those videos resemble YouTube videos. The difference between YouTube and OnlyFans is that there is no free or ad-supported content available on OnlyFans.
YouTube generates enormous amounts of revenue from ads. For example, YouTube generated $7.071 billion in advertising revenues in the third quarter of 2022, Statista estimates. OnlyFans CEO Amrapali "Ami" Gan told Axios that his company has no plans to put advertising on its platform.
Some content creators have made enormous amounts of money on OnlyFans. Australian professional wrestler Toni Storm claims she made $33,000 from OnlyFans subscriptions in one week in March 2022, The Daily Mail reports. Actress Bella Thorne told The Los Angeles Times she made $2 million from OnlyFans in a week.
Many celebrities use OnlyFans which gives the platform enormous amounts of free publicity. Beyoncé gave OnlyFans considerable publicity in 2020 by mentioning it in Megan Thee Stallion's song Savage Remix, for example. Other stars using OnlyFans include Cardi B.
OnlyFans is a minor player in social media, despite the subscription income claims. Statista estimates OnlyFans had 187.373 million registered users in 2021. The platform can attract users; Statista estimates OnlyFans attracted 39.43 million monthly active users in January 2022. In contrast, YouTube had 2.562 billion monthly active users, and TikTok had one billion monthly active users in January 2022, Statista estimates.
These numbers make OnlyFans a niche competitor in Social Media. However, it could be a lucrative platform. Statista estimates OnlyFans made a $433 million global profit before taxes in 2021.
Tim Stokely founded OnlyFans in 2016. The platform grew to one million users in September 2017 and 10 million in July 2019. OnlyFans surpassed 100 million users in January 2021.
Most observers consider OnlyFans an "adult entertainment website" because many creators post pictures and videos of naked and semi-naked people. Some critics accuse OnlyFans of "sexualizing" women.
OnlyFans generated controversy by planning to ban "explicit content" in April 2021. They dropped plans for the ban after widespread complaints from OnlyFans creators.
Is OnlyFans is a Good Investment?
The value proposition at OnlyFans is the subscription income it generates from the fans.
Subscriptions can be a source of what Warren Buffett calls float. Float is a regular stream of cash customers pay a company. Examples of float include subscriptions and insurance premiums. Buffett used the float from insurance premiums and newspaper subscriptions to build Berkshire Hathaway (NYSE: BRK.B).
OnlyFans generates float from all the subscription payments the fans pay each month. The problem with OnlyFans is that they must pay most of the float back to the content creators. OnlyFans admits they pay over $5 billion a year to content creators.
A potential problem at OnlyFans is that subscriptions are its only source of income. OnlyFans lacks advertising, and CEO Ami Gan says they have no plans to advertise on the platform. OnlyFans could experience revenue losses if subscription income falls.
Many investors will have moral and religious objections to OnlyFans because it sexualizes women and posts pictures and videos of naked and semi-naked women. Some of the content on OnlyFans was so explicit the company tried to ban it in April 2021.
Critics will call some OnlyFans content pornography or semi-pornography. Some OnlyFans content could be illegal in many countries because of its nature.
OnlyFans Stock IPO
There was widespread speculation that OnlyFans could hold an initial public offering (IPO) through a Special Purpose Acquisition Company (SPAC) in early 2022.
A SPAC is a shell, or blank check, company they form to raise money. The SPAC has no commercial operations. Instead, a SPAC exists to raise capital by issuing stock. Under US law, a SPAC has two years to acquire a company or refund the money paid for the stock. OnlyFans management held talks with several SPAC creators in early 2022, Axios claims.
In November 2022, OnlyFans CEO Amrapali "Ami" Gan told Axios that the company has no plans for an IPO. Although Gan says, several SPAC operators have approached OnlyFans with IPO plans. "We're happy being privately held, and we have no plans to make any moves of that sort," Gan said.
Gan's remarks show OnlyFans has no plans for an IPO. However, those plans could change in the future.
OnlyFans Cryptocurrency
There is an OnlyFans cryptocurrency; however, that crypto has no value. CoinMarketCap describes the OnlyFans (FANNED) cryptocurrency as a "parody project" and a meme with no value. The Fanned Token exists only for entertainment, not as a tradeable asset.
---
Investing In Stocks Can Be Complicated, Stock Rover Makes It Easy.
Stock Rover is our #1 rated stock investing tool for:
★ Growth Investing - With industry Leading Research Reports ★
★ Value Investing - Find Value Stocks Using Warren Buffett's Strategies ★
★ Income Investing - Harvest Safe Regular Dividends from Stocks ★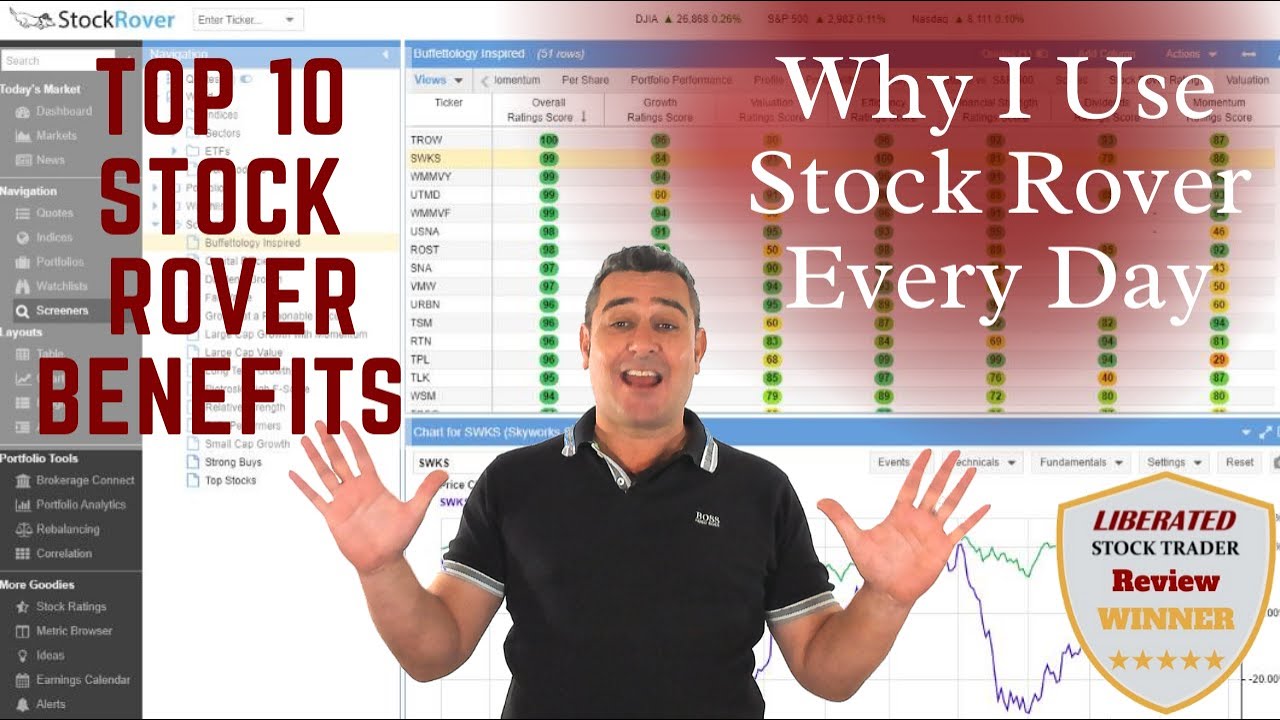 "I have been researching and investing in stocks for 20 years! I now manage all my stock investments using Stock Rover." Barry D. Moore - Founder: LiberatedStockTrader.com
---
4 Alternative Investments to OnlyFans
Most people cannot invest in OnlyFans, but several excellent stocks are better alternatives to OnlyFans.
Alphabet Inc. (GOOGL)
Alphabet (GOOG) owns the second largest social media platform, YouTube. YouTube had 2.562 billion monthly active users in January 2022.
Alphabet is an excellent OnlyFans alternative because it owns the largest social media video platform, YouTube. There were over 51 million YouTube Channels in operation in October 2022.
View the Google Chart Live in TradingView
YouTube can generate enormous amounts of revenue. Zippia estimates YouTube generated $8.6 billion in the fourth quarter of 2021. YouTube's revenues grew from $6.9 billion in the fourth quarter of 2022. YouTube's advertising revenues were $7.071 billion in the third quarter of 2022, falling from $8.633 billion in the fourth quarter of 2021.
Around 81% of global internet users have watched at least one YouTube video. That makes YouTube the world's most popular source of video content. They estimate 62% of Americans watch YouTube daily, while 85% watch it weekly. 40% of US adults watch between one and five hours of YouTube videos weekly.
There were roughly 15 million active YouTube content creators in October 2022, Zippia estimates. The average YouTube creator posts one video a week. The most popular YouTube channel T-Series had 161 million subscribers in October 2022.
The value proposition at Alphabet (GOOGL) is two excellent sources of revenue: YouTube and Google. Google is the world's most popular search engine, with 83.84% of the worldwide desktop search market in July 2022, Statista estimates. Alphabet can generate enormous amounts of advertising revenue from Google. Google advertising generated $209.49 billion in revenues in 2021, Statista estimates.
Alphabet also has several potential sources of revenue, including the Waymo self-driving vehicle and rideshare experiment and DeepMind's artificial intelligence experiments. Other Alphabet subsidiaries include Google Cloud, Google Maps, and Android.
Meta Platforms Inc. (NASDAQ: META)
The company formerly known as Facebook (FB) still offers enormous value despite widespread skepticism about CEO Mark Zuckerberg's Metaverse scheme.
Meta owns four of the world's six largest social media platforms. Those platforms are Facebook, with 2.91 billion monthly active users in January 2022,  WhatsApp with two billion monthly active users in January 2022, Instagram with 1.478 billion monthly active users in January 2022, and Facebook Messenger, with 988 million monthly active users in January 2022, Statista estimates.
View the Meta Chart Live in TradingView
All four Meta Platforms had 7.376 billion monthly active users in January 2022. Meta's value proposition is the world's largest social media platform and its enormous advertising revenues. The Meta Platforms can reach more people than any other social media on Earth.
Meta can generate enormous amounts of revenue from its platforms. Stock Rover estimates Meta generated $114.98 billion in advertising revenue in 2022. Insider Intelligence estimates Meta's ad revenues could fall to $112.6 billion in 2022 but grow to $121.90 billion in 2023 and $134.72 billion in 2024.
Meta Platforms' social media will be a value proposition even if Zuckerberg's Metaverse fails.
Netflix Inc. (NFLX)
The value of the world's second most popular streaming video platform is its enormous subscriber base.
Netflix had 223.09 million subscribers worldwide in the third quarter of 2022, Statista estimates. Worldwide subscribers grew from 213.56 million in the third quarter of 2021 to 195.15 million in the third quarter of 2020.
View the Netflix Chart Live in TradingView
Netflix's value proposition is 223.09 million people worldwide who pay $6.99 to $19.99 monthly to watch its programming. These subscriptions can generate enormous amounts of float for Netflix. Subscriptions give Netflix a large stream of cash it can invest in programming.
The danger at Netflix is widespread competition from other streaming services, including YouTube, Disney+, Paramount+, HBO Max, and free ad-supported streaming services, such as Pluto TV.
Paramount Global (NASDAQ: PARA)
The value proposition at Paramount Global is ownership of the largest FAST, Pluto TV.
Statista estimates Pluto TV had 72 million monthly active users worldwide in the third quarter of 2022. The number of Pluto monthly active users rose from 54 million in the third quarter of 2021. Pluto is the largest free ad-supported television (FAST) streamer.
View the Paramount Chart & Financials Live in TradingView
A FAST shows a wide variety of free programs. FASTs are popular because they offer lots of programming without a subscription. Pluto and other FASTs make money by inserting advertising in programs. The difference between FASTs and broadcast or cable TV is that viewers get to select the programs they watch.
Paramount Global has access to an enormous amount of programming because it owns Paramount Studios, the CBS television network, Viacom, several popular cable networks, including MTV, and other companies. This gives Paramount access to Paramount's movie library and CBS's library of classic television shows. Paramount Global also operates a popular subscription streaming service, Paramount+.
Paramount+ is the home of Star Trek and one of America's most popular television dramas, Yellowstone. Paramount+ shows some popular movies, including Top Gun: Maverick.
Investors can find many excellent alternatives to OnlyFans in the social media and streaming video sectors. Thus, there is no need for an OnlyFans stock in your portfolio because of the alternatives.
---
You want to be a successful stock investor but don't know where to start.
Learning stock market investing on your own can be overwhelming. There's so much information out there, and it's hard to know what's true and what's not.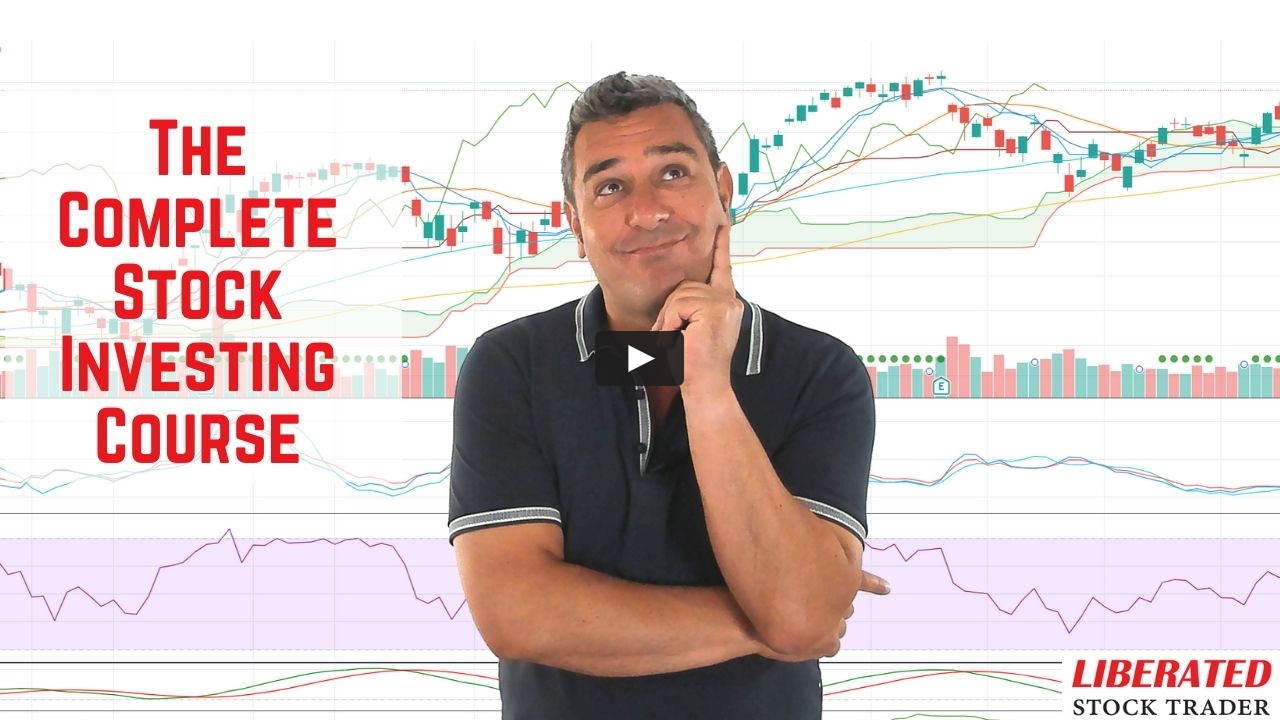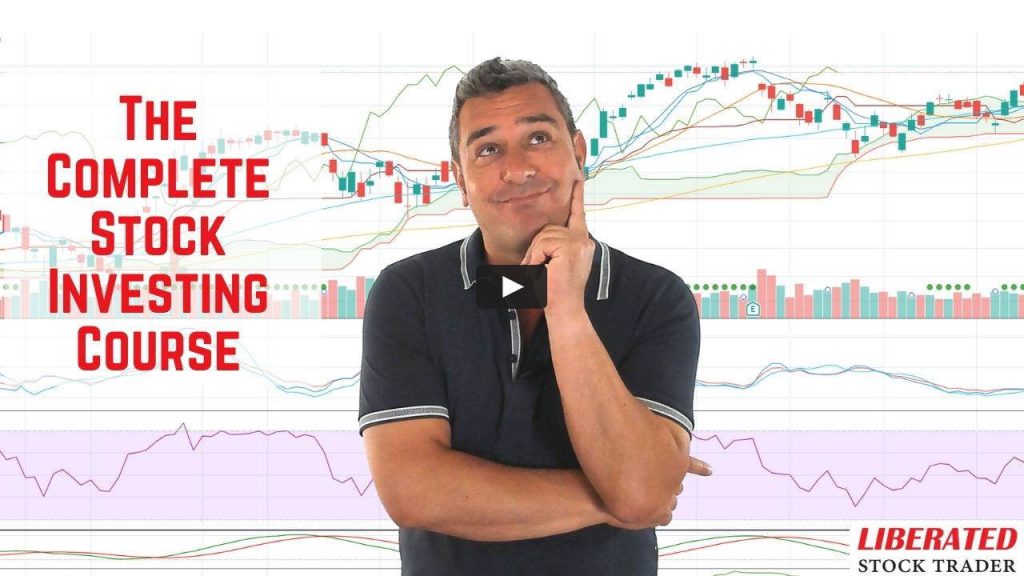 Liberated Stock Trader Pro Investing Course
Our pro investing classes are the perfect way to learn stock investing. You will learn everything you need to know about financial analysis, charts, stock screening, and portfolio building so you can start building wealth today.
★ 16 Hours of Video Lessons + eBook ★
★ Complete Financial Analysis Lessons ★
★ 6 Proven Investing Strategies ★
★ Professional Grade Stock Chart Analysis Classes ★
---