Investors cannot directly purchase ByteDance stock since the company is not publicly listed. However, they can invest in the private equity firms that hold ownership in ByteDance, such as KKR and Softbank.
Additionally, investors can invest in other successful social media companies such as Meta, Alphabet, and Snapchat.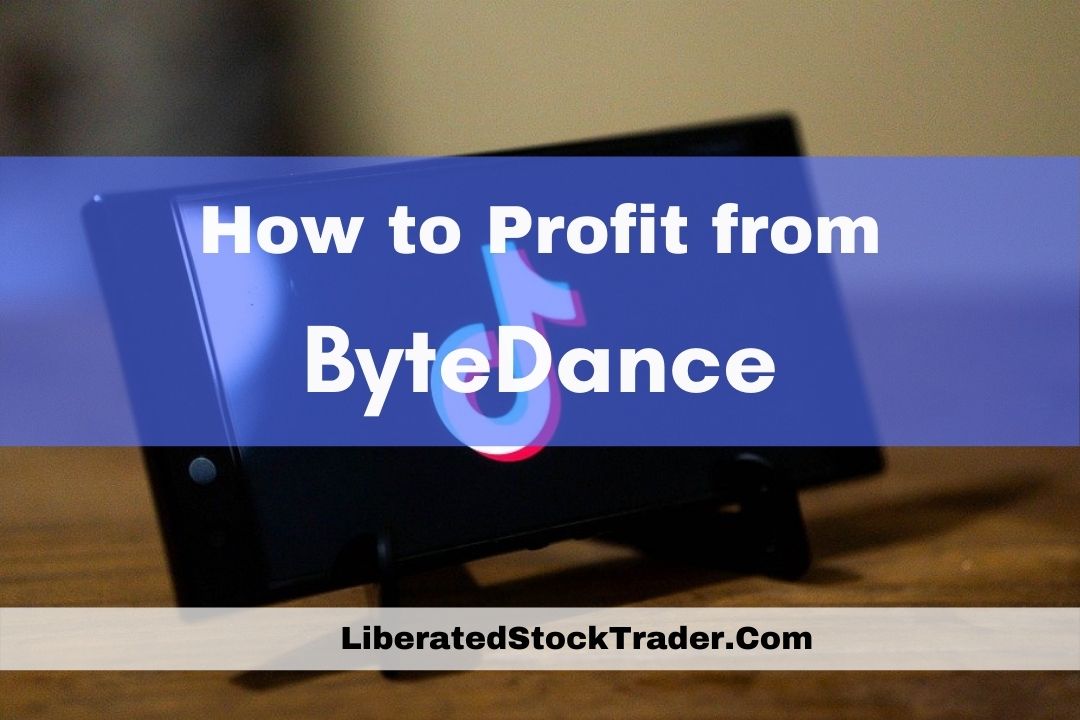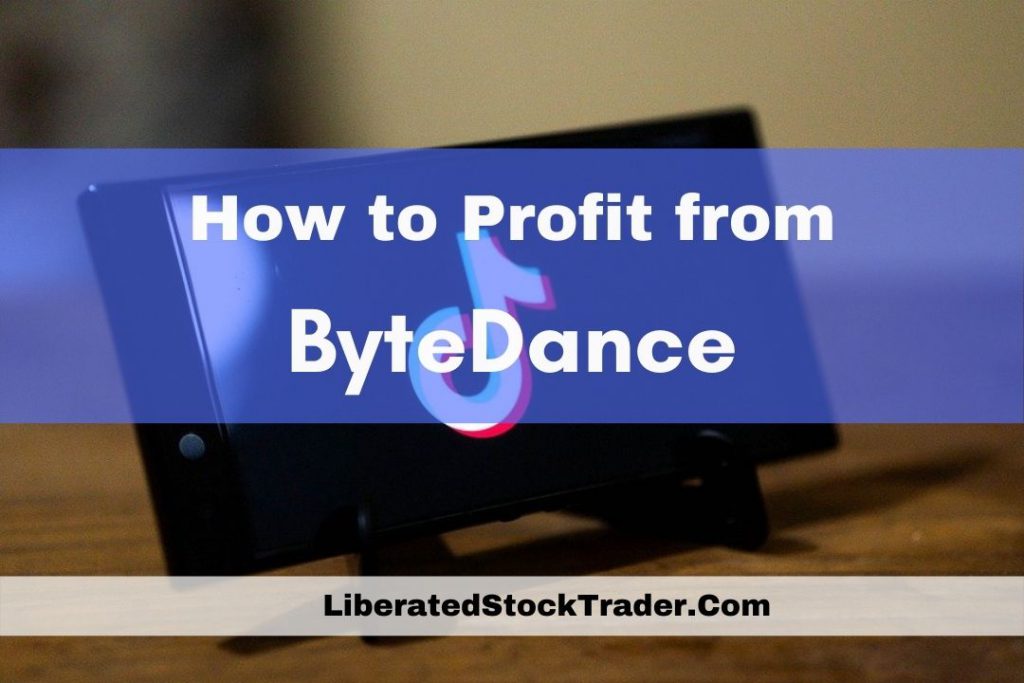 ByteDance Stock
You cannot buy ByteDance stock directly because ByteDance is not a publicly listed company. You can buy stock in the private equity companies that own ByteDance, KKR, and Softbank. KKR is floated on the NYSE, and Softbank is available on many regional exchanges.
Can You Buy ByteDance Stock?
No, there is no ByteDance stock available to purchase on any stock exchange globally. You can, however, buy shares in the private equity companies that own stock in ByteDance. Shares in ByteDance are owned by the founder, Yiming Zhang, and seven private equity firms, Coatue, General Atlantic, Hillhouse, KKR, Sequoia Capital, Softbank, and Source Code Capital.
ByteDance Stock Price
ByteDance does not have an exchange-listed stock price because it is not publicly traded. ByteDance's future stock price would be calculated during any future IPO, accounting for revenue, profitability, and growth potential.
ByteDance Ticker Symbol
There is no ByteDance stock symbol because the company is not publicly traded. If ByteDance decides to list its shares on a stock exchange, it will receive a symbol associated with that exchange.
What is ByteDance?
ByteDance is a Chinese internet technology company founded by Zhang Yiming in 2012. It develops and operates several artificial intelligence (AI)-based products such as TikTok, Douyin, Toutiao, Xigua Video, BuzzVideo, and News Republic.
ByteDance has become one of the world's most valuable startups, with a valuation estimated to be
ByteDance Ltd. is a privately held Chinese tech company. They base ByteDance in China, but its products are available in 150 markets worldwide. Are ByteDance offices in 126 cities, including Beijing, Shanghai, Los Angeles, New York, London, Paris, Berlin, Dubai, Mumbai, Singapore, Jakarta, Seoul, and Tokyo. ByteDance operates 15 research and global centers worldwide.
6 Ways to Invest in ByteDance & Social Media
You can buy shares in ByteDance by purchasing funds from private equity firms that own Bytedance stock, Coatue, General Atlantic, Hillhouse, KKR, Sequoia Capital, Softbank, and Source Code Capital.
1. Buy Shares of KKR
If you're interested in investing in ByteDance, consider purchasing shares of KKR (Ticker: KKR). KKR is a prominent global investment firm renowned for its alternative asset management. It also holds stock in ByteDance. Listed on the NYSE stock exchange, KKR boasts a valuation of $41 billion. KKR's stock price has surged by over 200% from January 2020 to 2022.
View the KKR Chart Live in TradingView
KKR & Co., Inc. offers comprehensive investment and private equity asset management services. With expertise across diverse asset classes like private equity, energy, infrastructure, real estate, credit, and hedge funds, the firm effectively manages investments. Its operations span four key business lines: Private Markets, Public Markets, Capital Markets, and Principal Activities.
---
Invest in yourself! Get all our courses & strategies for 50% off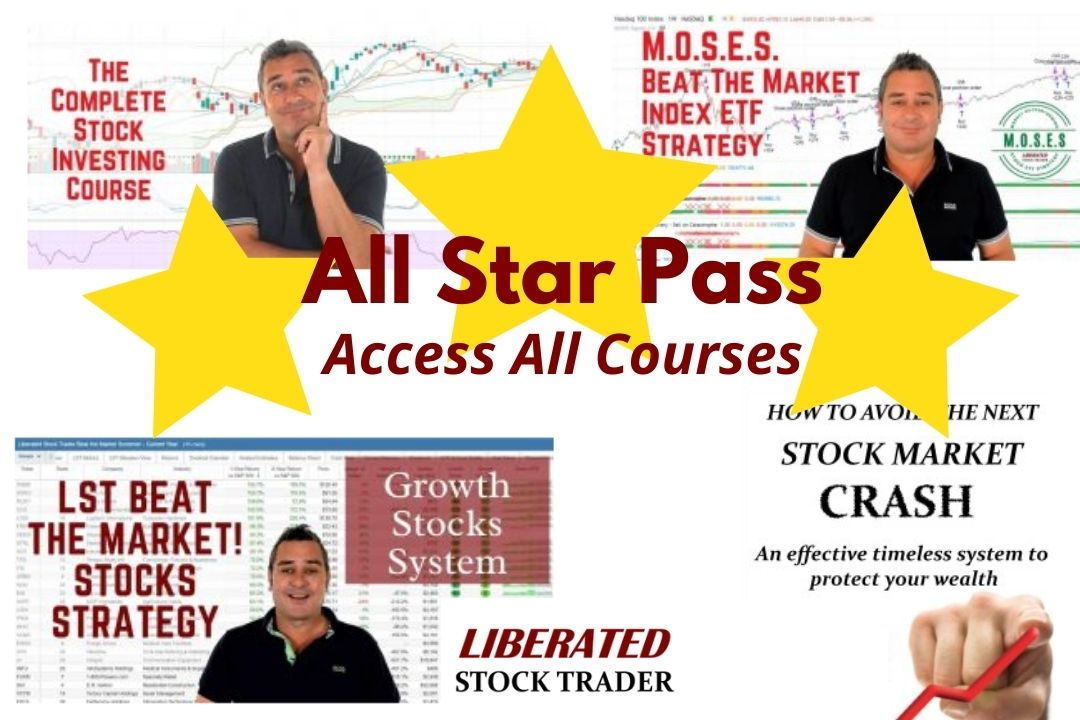 ★ Liberated Stock Trader Pro Stock Investing & Trading Course ★
★ M.O.S.E.S. Market Outperforming ETF Strategy ★
★ LST Beat the Market Stock Picking Strategy ★
★ Exclusive Bonus Course – The Stock Market Crash Detector Strategy ★
★ Fully Guided Videos, eBooks & Lifetime Email Support ★
★ 108 Videos + 3 Full eBooks + 5 Scripts for TradingView & Stock Rover ★
All Star Pass Black Friday -50% Deal Is Live - Ends In:
---
2. Buy Shares In SoftBank
Investing in SoftBank Group Corp offers an opportunity to become a shareholder in ByteDance. Serving as a holding company, SoftBank Group Corp effectively manages its diverse group of companies.
The company operates through distinct segments, including SoftBank Vision Fund, SoftBank, Arm, Brightstar, and Others. Particularly, the SoftBank Vision Fund segment is actively involved in investment activities. Embrace the potential of owning a piece of ByteDance by securing shares in SoftBank Group Corp.
View the Softbank Chart Live in TradingView
SoftBank Group Corp is floated on every major stock exchange, so buying the stock is relatively simple. SoftBank Group Corp. (Ticker: SFTBY) stock price has dropped 50% from 2021 to 2022 due to a bad earnings announcement and underperformance of companies it owns. On the bright side, Softbank now represents serious value with a PE Ratio of only 3 and an EPS of $7.61, which is 30% of its stock price.
3. Approach Private Equity Funds
The final option for acquiring shares in Bytedance is to approach the other private equity firms that own a stake in the company.
4. Buy Meta Platforms Inc.
The data shows that FaceBook and Instagram are popular and addictive social networks. You can invest in both by purchasing Meta Platforms Inc. (Ticker: META) stock.
See Meta's Chart & Financial Data on TradingView
FacebookFB) acquired Instagram for $300 million and 23 million shares of stock just prior to its initial public offering (IPO). In 2013, Facebook rebranded itself as Meta Platforms Inc., and at the time of its IPO, the company boasted a market capitalization exceeding $400 billion.
Nevertheless, Facebook's position of dominance faces competition from other social media behemoths like Twitter and Snapchat (SNAP), both of which have been in operation for years and actively vie with Facebook to attract users.
Three social media giants are housed under the umbrella of Meta Platforms: Facebook, Instagram, and WhatsApp. Each platform possesses unique features and offers users diverse services tailored to their preferences.
Meta Platforms Inc.'s most recent financial performance:
The company's trailing twelve-month (TTM) Earnings Per Share (EPS) stands at $8.578.
Meta Platforms Inc. boasts a Price-to-earnings (P/E) ratio of 34.99, revealing its market valuation.
Notably, the company's EBIT stands at a formidable $35.2B, underscoring its profitability before interest and taxes.
It maintains a robust financial position with $53.4B in cash and short-term investments, portraying strong liquidity and financial health.
Meta Platforms Inc., with its array of platforms such as Facebook, Instagram, WhatsApp, and Oculus, has experienced consistent growth in its user base. As of Q1 2023, Meta's most popular platform boasts a whopping 2.98 billion monthly active users, showcasing its immense popularity.
Remarkably, over 77% of internet users, totaling approximately 3.59 billion individuals, actively engage with at least one Meta platform. This statistic underscores the company's extensive influence and ability to attract and retain a vast user community.
Furthermore, in June 2023, Meta's core products observed a year-over-year increase of 5% in daily active users (DAU), reaffirming its enduring attractiveness to users worldwide.
5. Buy Alphabet Stock
Alphabet Inc. (NASDAQ: GOOG) is a holding company established by the management of Google. Under the umbrella of Alphabet (GOOG) lies YouTube, the second most widely used social media app worldwide, and Google, the unrivaled champion of search engines.
View this chart on TradingView
Over the past five years, Alphabet Inc., the parent company of Google and YouTube, has witnessed remarkable business growth and expanded its user base. This growth owes much to the substantial contributions of the company's major subsidiaries, namely Google Search and YouTube.
Alphabet Inc. experienced a substantial increase in revenue over the last five years. In 2022, YouTube alone generated $29.2 billion in revenue, marking a 1.3% year-on-year increase.
Google's cloud services also recorded impressive growth, with a 53% quarterly revenue boost compared to the previous year. However, it's worth noting that this growth rate was slower than the tech giant anticipated.
Despite a generally positive performance, Alphabet Inc. faced some challenges. For instance, during the 2022 holiday season, the company only saw a 1% growth in revenue year-over-year.
YouTube's Contribution to Growth
In recent years, the growth of YouTube has outpaced that of Google's Search, indicating its increasing importance to Alphabet's overall growth strategy.
YouTube's user base has experienced significant expansion, with over 2.7 billion monthly users, demonstrating its extensive reach and influence. Alphabet Inc. has seen impressive business growth over the past five years, primarily driven by the stellar performance of its subsidiaries, particularly YouTube.
Despite challenges, the company's ability to generate substantial revenue and attract a growing user base showcases its resilience and adaptability in the ever-evolving digital landscape.
6. Buy Snap Inc. Stock
Snap Inc. (SNAP) owns Snapchat, the most direct competitor to ByteDance's TikTok in the social media market.
Over the past five years, Snapchat, a widely-used social media platform recognized for its transient nature in sharing photos and videos, has experienced significant growth in its business operations and user community. This progress is evident through its commendable revenue generation and the constant expansion of its active user base.
View Snap Inc. Charts & Financials on TradingView
Snapchat's revenue growth has been impressive. The company generated $4.6 billion in revenue in 2022, marking a 12% increase year-on-year. This growth demonstrates the platform's ability to monetize its user base.
Snap has experienced remarkable user growth, showcasing its appeal and effectiveness as an advertising platform. As of Q2 2023, Snapchat boasted nearly 400 million daily active users worldwide.
Projections indicate the user base is set to reach a staggering 525.7 million in 2023, up from 493.9 million in 2022.
These robust business and user growth figures highlight Snapchat's ability to resonate with diverse demographics. Investors should consider these compelling growth trends when assessing Snapchat's potential for future success.
Important to note is that although Snap is starting to grow again, it is making a huge loss, which is why its stock price is so low.
Related Stock Research Articles:
---
Beat The Market, Avoid Crashes & Lower Your Risks
Nobody wants to see their hard-earned money disappear in a stock market crash.
Over the past century, the US stock market has had 6 major crashes that have caused investors to lose trillions of dollars.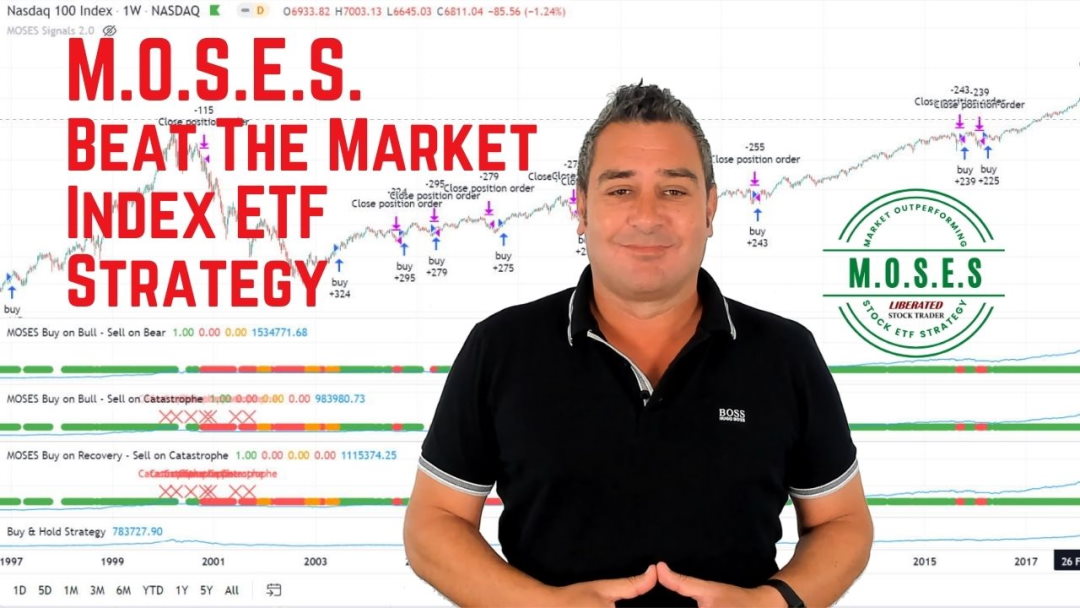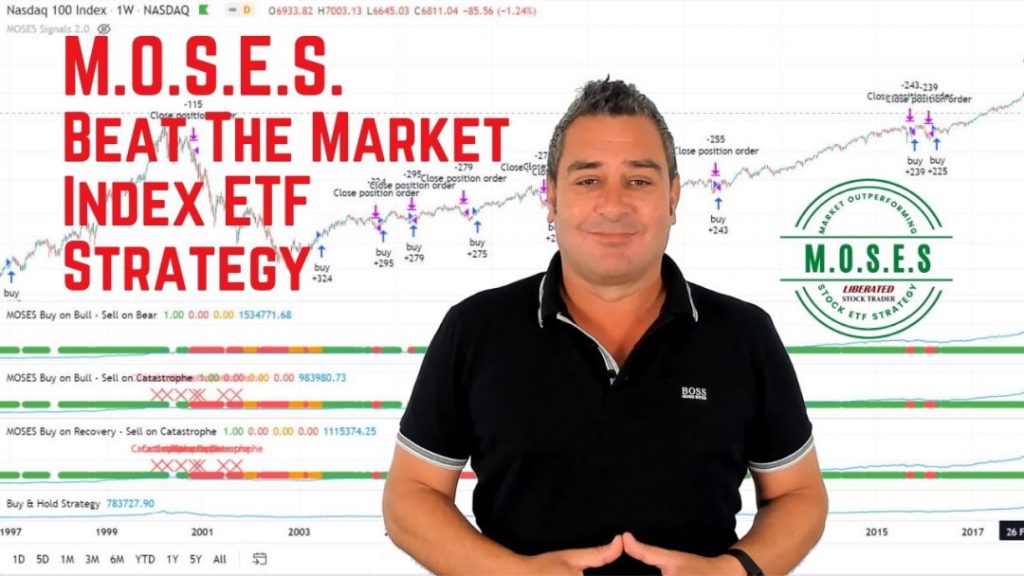 The MOSES Index ETF Investing Strategy will help you minimize the impact of major stock market crashes. MOSES will alert you before the next crash happens so you can protect your portfolio. You will also know when the bear market is over and the new rally begins so you can start investing again.
MOSES Helps You Secure & Grow Your Biggest Investments
★ 3 Index ETF Strategies ★
★ Outperforms the NASDAQ 100, S&P500 & Russell 3000 ★
★ Beats the DAX, CAC40 & EURO STOXX Indices ★
★ Buy & Sell Signals Generated ★
MOSES Helps You Sleep Better At Night Knowing You Are Prepared For Future Disasters
---