Zacks Trade Review
Zacks Trade Overall Rating

Trades & Commissions

Brokerage Trading Platform

Research & News Score

Customer Support

Regulation FINRA & SIPC Insurance
Zacks Trade Summary
If you want access to the global stock markets, low margin rates, and first-class research and news access, then Zacks Trade is a perfect choice. In business for 40-years, Zacks offers unique research tools and one of the best direct market access trading platforms on the market. All for a very low trade commission.
Zacks Trade offers something unique. Direct Market Access (DMA), free broker-assisted trades, combined with an incredible selection of integrated research and advisory tools. How is this possible? Well, unlike the new breed of free stock trade brokers, you will need to pay a small commission.
Is Zacks Trade Worth It?
Yes, Zacks Trade is a good service. In a world that is moving to free stock trades, ZacksTrade is doing things differently.  Stock trades are not free, but they are very low cost at 1 cent per share ($1 min). But for that commission, you get industry-leading access to a wealth of research, trade signals, and direct market access (DMA).  Zacks Trade uses the best-in-class Interactive Brokers' TWS platform.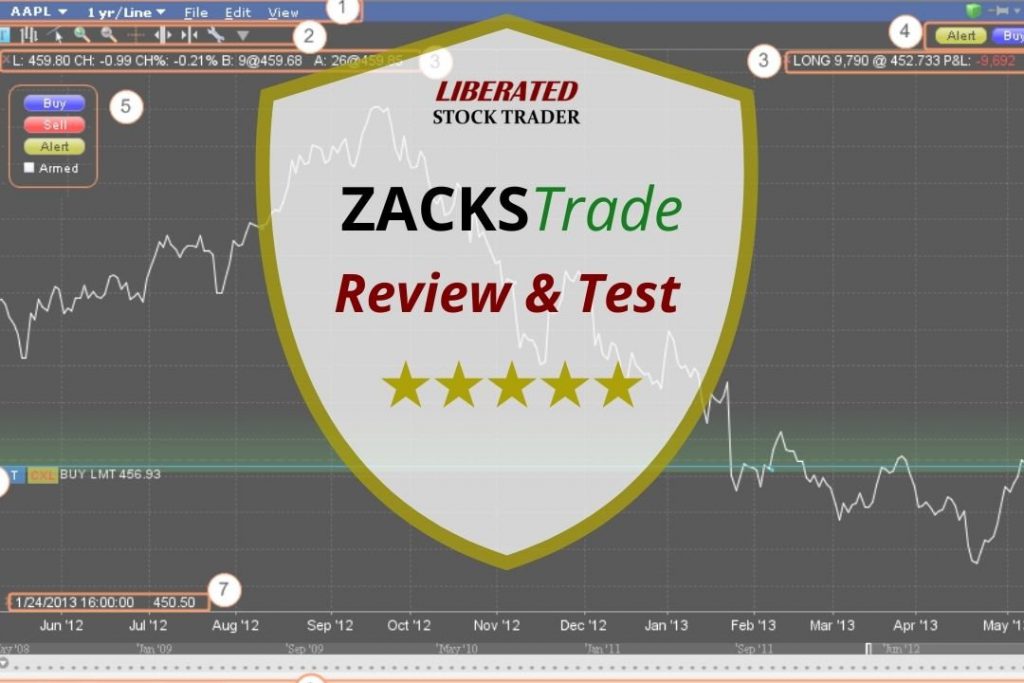 What is ZacksTrade
Founded by Len Zacks in the 1960s, ZacksTrade is a digital brokerage that targets investors and active traders.  Zacks specializes in low-cost trading, excellent access to research and ratings, lowest-cost margin trading, and free broker-assisted trades.
Even though Zacks Trade is a discount brokerage, Zacks encourages human-assisted trading for that personal touch, unlike many of its competitors. Most discount brokerages offer no assistance or charge for human help and advice. Other brokerages use fees to discourage the use of brokers and cut costs.  In addition to broker-assistance, ZacksTrade offers access to three robust digital trading platforms to access international markets. All of Zacks' platforms allow for unassisted trades and automated trading.
The low prices and flexible trading platform allow speculators to buy in volume and take advantage of excellent margin credit.
ZacksTrade Pros
Free Broker-assisted Stock, ETF, Option & Bond Trades
Industry Leading Access to Research & News
218 countries & 91 Exchanges Covered
$1 Stock, Options & ETF Trades (1 cent per share)
Low Currency Conversion Fee  $2.00 to $2.50
Lowest Margin Rates (3.59% or less)
One free withdrawal per month
Free Options Exercises
No Inactivity Fees
Free Access to All Software Platforms
Telephone, Email Support Free.
ZacksTrade Cons
$4.50 CAD Minimum for Canadian Trades
0.3% of Trade Value Commission Outside USA
1% of Trade Value CAD Charge for Canadian Users
$27.50 Charge for Mutual Fund Trades
Great for:
ZacksTrade is good for speculators and casual investors transitioning to trading. Additionally, those who need access to margin accounts, bond traders, and corporate customers will benefit greatly. Lastly, persons who need a one-stop international trading platform accessible through all devices and featuring advanced tools like backtesting, portfolio management, and algorithmic trading.
Bad for:
ZacksTrade is not ideal for people who need to make frequent withdrawals, mutual fund traders, and some international customers where higher commissions are applicable.
Zacks Trade Fees
Speculators use Zacks because it offers 75¢ option contracts and 1¢ a share stock and exchange-traded fund (ETF) trades.
However, Zacks will charge $1 for the first stock or ETF trade and $1 for the first options contract. Options exercises are free at ZacksTrade, and there are no assignment fees.
One advantage to ZacksTrade is that it allows private bond trades. Zacks charges a 0.1% face value fee and $3 for each private bond trades for bonds under $10,000 in face value. Zacks charges a 0.025% face value fee and $3 per bond fee for private bonds. There is no fee for broker-assisted bond trades.
The fee for government bond trades up to $1 million is 0.025% of face value plus $3 for each bond trade. For government bond trades over $1 million, there is a 0.005% face value and a $3 fee. Zacks charges $27.50 for Mutual Fund Trades.
Zacks charges a 2¢ CAD fee for Canadian users. There is a 1% of trade value CAD charge for Canadian customers. ZacksTrade also requires a CAD$4.50 trade minimum for Canadian customers.
There is a $2.00 to $2.50 estimated currency conversion fee for all transactions outside the USA, which is very low.
Zacks eliminates several fees, including inactivity fees, order cancellation fees, and IRA Custodial fees. Zacks offers free incoming and outgoing account transfers.
Zacks offers one free withdrawal a month; the free withdrawal can be a check, ACH, or a wire. Zacks charges $1 for each additional ACH withdrawal, $4 for each check withdrawal, and $10 for each additional withdrawal every month.
ZacksTrade is great for beginners because it offers free human broker-assisted trades. Novices have real people to ask for advice and somebody to walk them through the process without paying a fee.
The broker-assisted trades can help casual investors who want to transition to full-time or large-scale trading and people who know a little about the market but need more detailed knowledge.
Another attraction at Zacks is low margin loan interest rates of 3.59% or less. ZACKSTrade bases the margin interest rate on the balance in the client's account. That means Zacks charges a higher interest rate for traders with larger unpaid balances.
Speculators and traders who need margin accounts use Zacks because of the low-margin interest rates. Zacks charges 3.59% or less for users who pay their margin accounts.
Zacks offers broker assistance to help people learn how to use margin accounts. This makes ZacksTrade a useful tool for people who are new to margin trading.
Middle and upper-income investors trying to take more control of their investments will benefit from Zacks because of broker assistance and access to research. Zacks offers enormous amounts of information from several top investment news and research information if you need access to research.
Trading Platforms
Zacks offers three trading platforms: Zacks Trade Pro, Client Portal, and Zacks Trader.
Zacks Trade Pro
The Zacks Trade Pro is Zacks' main trading platform. Zacks Trade Pro allows users to trade options, stocks, bonds, and funds in over 19 countries from a single account. Each user can configure the Zacks Trade Pro to match his or her trading style. A trader can list as many investments as he or she wants. Traders can also customize data columns on Zacks Trade Pro.
The Zacks Trade Pro allows users to view account balances, margin balances, trading fund balances and track the market value of investments. Zacks Trade Pro gives investors access to enormous amounts of portfolio data.
One popular feature of the Zacks Trade Pro is real-time alerts based on price, time, margin, and volume data. The real-time alerts tell traders about any market events. Customers can track all open and filled market orders on the Zacks Trade Pro.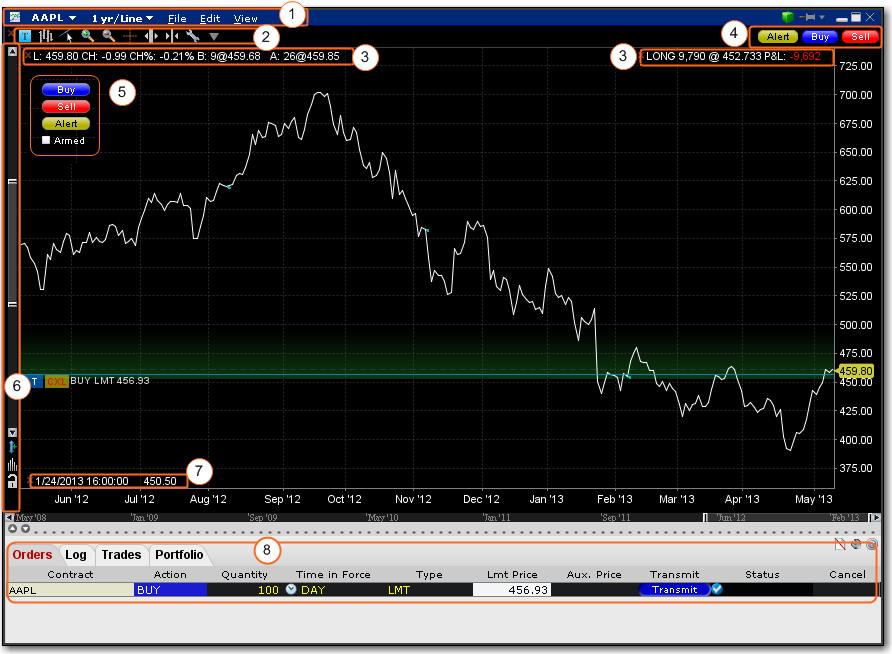 The Zacks Trade Pro allows investors to trade options by clicking on the bid or ask for an option price. Investors can create spread and option orders with the Strategy Builder feature. An integrated suite of options tools includes an Options Trader, Spread Trader, and Rollover Options to analyze and manage options on a single screen.
Trade Pro offers Charting and Technical Analysis tools that can be customized. Users can choose from 120 configurable technical indicators. One popular feature allows investors to trade right from the chart.
Some of the Zacks Trade Pro tools include a basket trader, market scanners, an options strategy lab, a probability lab, a rebalance portfolio, a spread trader, and a volatility lab.
The Zacks Trade Pro is available in the Windows, Mac OS, and Linux operating systems. A free demonstration of the Zacks Trade Pro is available at the Zacks Trade Pro website.
Zacks Stock Screener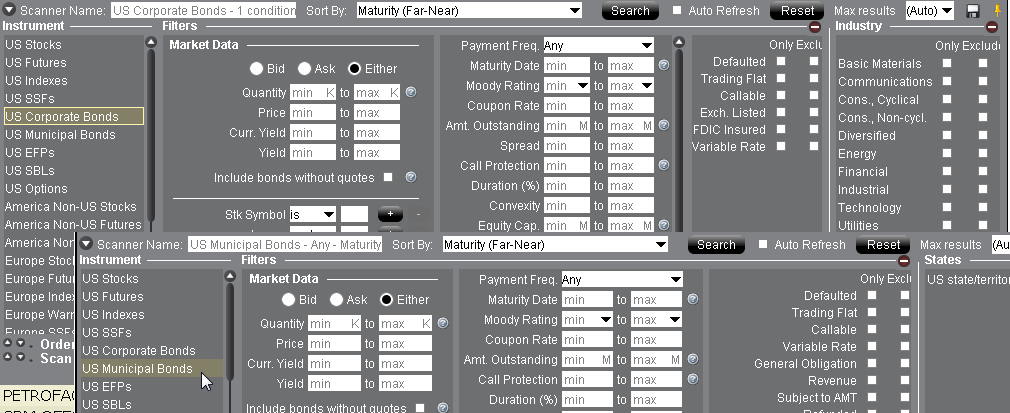 Client Portal
Zacks gives all customers access to the Client Portal. The Client Portal allows users to manage all key aspects of their account and portfolio.
The Client Portal allows users to access statements and trade confirmations based on custom parameters. Users can also retrieve all tax documents through the Client Portal.
Users can make deposits and withdrawals from their accounts at the portal. Traders can use the Client Portal to initiate account transfers from other brokers.
Tools available through the Client Portal include account configuration, trading, and the Zacks Portfolio Analyst. The Zacks Portfolio Analyst offers portfolio analysis, detailed reports on stocks, and performance attribution.
Zacks Trader
The Zacks Trader was designed to be an uncluttered trading interface that is easy to learn.
The Zacks Trader is a scaled-back version of the Zacks Trade Pro that offers a simpler trading experience. Tools available through the Zacks Trader include orders and execution, streaming market data, and charts.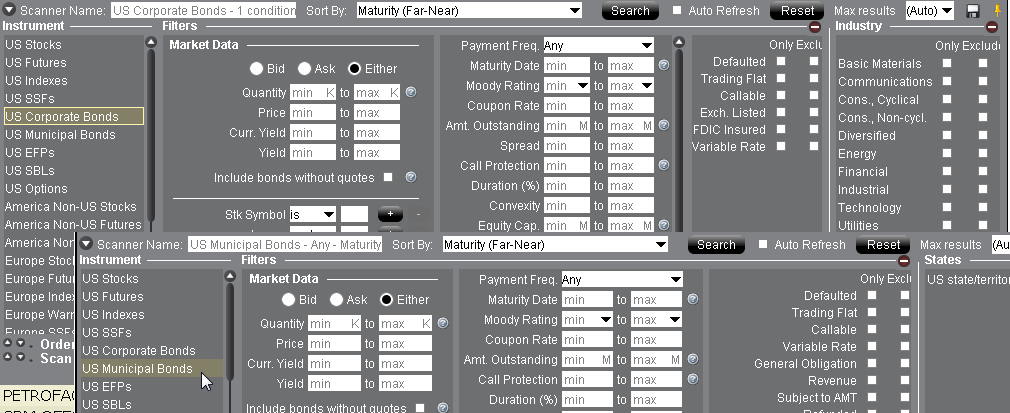 Users can view security-specific fundamentals, including news, charts, financial data, insider trading information, analyst information, and SEC filings for any company on Zacks Trader. Zacks Trader offers the latest market news through Reuters Newsfeeds.
Zacks Trader has a modular design that makes it easy to add and remove trading tools. The trading tools include tabbed product pages.
Handy Trader for Phones & Tablets
 The Handy Trader is Zacks' mobile-trading app. The Handy Trader allows Zacks users to access their accounts through their phones.
The Handy Trader features real-time streaming quotes and charts, stock trading, options trading, bond trading, and fund trading worldwide. Users can view delayed market data for non-subscribed tickers through the Handy Trader.
The Handy Trader allows users to route orders using Zack's SmartRouting technology. The SmartRouting technology searches for the best price and reroutes orders for optimal execution.
Handy Trader allows users to access fundamentals data and independent analyst reports on their phones. Handy Trader allows people to access trade reports, portfolios, and account information quickly. The Handy Trader can set price alerts with email notifications.
Zacks claims users can reconnect to Handy Trader after taking a call without having to log back in.
Placing Market Order in ZacksTrade Pro - Zacks Trade, division of LBMZ Securities, member FINRA/SIPC
Customer Support
ZacksTrade offers live customer support through the phone, email, chat, fax, and social media. ZacksTrade's human customer services representatives will answer the company's local and toll-free numbers Monday-Friday between 9:00 a.m. and 6:00 Eastern Standard Time. No customer service is available on American holidays such as Christmas, the Fourth of July, and Martin Luther King Day.
You can also reach ZacksTrade Customer Support through live chat, email, and even a fax number. ZacksTrade also offers connectivity through two social media services; Facebook and Twitter.
The US-based customer service is centered at the ZacksTrade offices in downtown Chicago. Reviewers think Zacks' customer service is deficient. One reason for the low scores could be that users could wait for days ZacksTrade to respond. It could also be hard for users outside the United States to reach ZacksTrade customer support.
Research & Trade Signals
ZacksTrade offers clients an incredible selection of research and news sources, which I consider considered industry-leading. The list of high profile research offerings included for free with Zacks Trade are:
Zacks includes all of this data for free with subscriptions. This gives users access to premium data and news that normally requires separate subscriptions.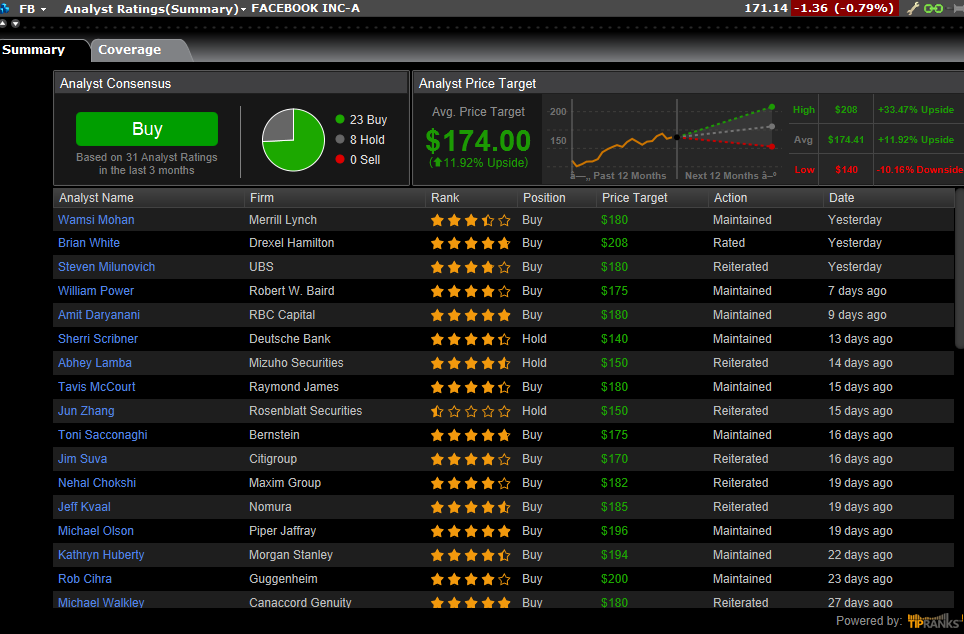 An advantage to ZacksTrade is that it offers an enormous amount of research and news from various sources. One advantage to variety is that it offers investors news and data from different points of view.
Investors can use the research to access data they may not normally see. However, ZacksTrade does not appear to offer any new or original research. Instead, all of Zacks research comes from outside sources such as Reuters, Morningstar, and Dow Jones. Much of that research could be available elsewhere for free for those willing to search for it. Many Dow Jones Newswire stories are available free at news websites such as Google News, for example.
However, Zacks could save traders time and effort by giving them access to one easy-to-access investment research source.
Account & Company Details
ZacksTrade is a division of LBMZ Securities. All of Zacks' brokerage products and services are offered by LBMZ Securities. LBMZ is the broker/dealer component of Zacks Group (the Zacks Companies). Zacks claims LMBZ claims to have traded over 200 million shares.
Zacks Companies include Zacks Investment Research. The Zacks Group Companies have over $5 billion in assets. Zacks claims to be the second-largest independent equity research firm in North America.
ZacksTrade brokerage services and products are available to all US citizens who maintain a $2,500 minimum account balance. ZacksTrade brokerage services and products are available to citizens of 218 countries who maintain a USD 2,500 account balance. Zacks charges a $2.00 to $2.50 estimated currency conversion fee for all non-USD transactions.
Zacks brokerage products are insured by the Securities Investor Protection Corporation (SPIC). Zacks is a member of FINRA (the Financial Industry Regulatory Authority). FINRA is a self-regulatory organization for the US financial industry.
As an American company, Zacks is regulated by the U.S. Securities and Exchange Commission (SEC). The SEC is the federal agency that regulates investment markets in the United States.
Summary ZacksTrade Review
The ZacksTrade platforms are a great resource for people who want to trade large volumes of stocks, bonds, or options and need access to margin leverage. High net worth individuals who trade stocks, bonds, or options on a regulation basis will find ZacksTrade a useful resource. Consumer brokerages will better serve smaller volume traders with limited incomes.
ZacksTrade Full Data Sheet
Brokerage
Trades & Commissions
Direct Market Access DMA
✔
Stock Trading
✔
Per Share Stock Trading Fees
1¢ for and $1 for the first stock for US citizens. There are higher fees for citizens of other countries.
Broker Assisted Stock Trades
Free
Options
✔
Options Trading Fees
 $1 for the First Contract
+ 75¢ per additional
Options Exercise / Assignment Fee
None
Broker Assisted Options Trades
Free
Leverage Available
✔
ETF Trades
✔
Exchange-Traded Funds (ETF) Trades
$1 for the First ETF Trade and 1¢ for additional ETF trades for US citizens.
Number of Commission-Free ETF's
✘
Broker Assisted ETF Trades
Free
Futures
No
Mutual Funds
✔
Mutual Fund Trades
$27.50 each
Bond Purchase
✔
Corporate Bond Trades
Up to 10,000 Face Value
0.1% * Face Value
+ $3 per bond Remaining Face Value $0.025% * Face Value
+ $3 per bond
Government Bond Trades
Up to $1 Million Face Value
0.025% * Face Value
+ $3 per bond
Remaining Face Value 0.005% * Face Value
+ $3 per bond
Broker Assisted Bond Trades
Free
Forex Trading
✘
Foreign Exchange (fx) Commission
$2.00 to $2.50 USD for each Currency Conversion transaction
Inactivity Fee
None
Account Transfer
Free
Automated Customer Service
Free
Withdrawals
One free withdrawal per month.
Order Cancellation
Free
IRA Custodial Fee
None
Corporate Actions
Free
Margin Account Interest Charges
3.59% Maximum
Margin Costs Rating
★★★★★
Trades & Commissions Score
★★★★
Trading Platforms
Client Porta, Zacks Trader. Handy Trader for Phones and Tablets
Software Provider
Interactive Brokers
Trading Platform Cost
Free
Web Software
Zacks Trader
Desktop Software
Zacks Trader, Client Portal, Zacks, Portfolio Analyst, Zacks Trade Pro
Mobile Software
Handy Trader
LII Quotes
✔
Indicators / Studies
✔
Streaming Charts
✔
Watchlists
✔
Profit / Loss Graphs
✔
Probability Calculators
✔
Options Chains
✔
Trading Platform Score
★★★★
Customer Support & Research
Free broker assistance and research.
Customer Support (email)
✔
Customer Support (Social Media)
Facebook and Twitter
Customer Support (Phone & Live Chat)
✔
Customer Satisfaction Score*
★★★★
Research & Trade Ideas
Motley Fool, Zacks Research, MorningStar, Dow Jones Newswire, Seeking Alpha free with subscription.
News
Dow Jones Newswires, Reuters Newsfeed
Customer Support & Research Score
★★★★
Account & Company Details
ZacksTrade is a division of LBMZ Securities. All of Zacks' brokerage products and services are offered by LBMZ Securities.
Available for U.S. Citizens
✔
Available to Non-US Citizens
Yes, ZacksTrade is available in Canada, Mexico, Japan, Australia, and the European Union.
Account Minimum
$2,500
FINRA Member
✔
SIPC Insurance – Assets
✔
Regulated By
US Securities and Exchange Commission (SEC)
Visit
Visit Zacks Trade