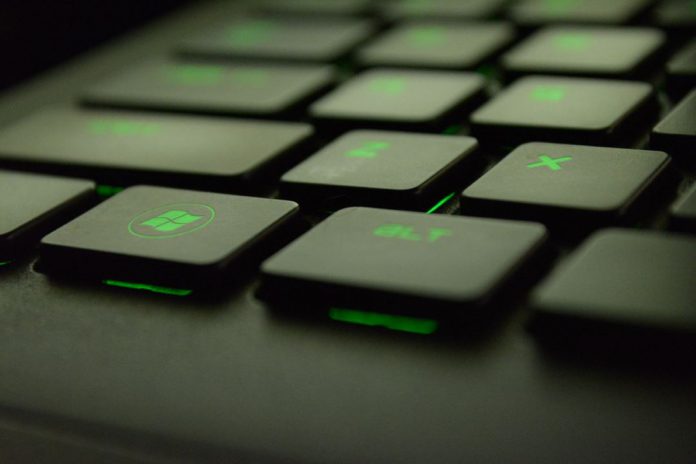 In-Depth Income Investing Analysis of the Fantastic Dividend Yield Growth at Microsoft & the Future Outlook for the Software Giant.
Microsoft Delivers 14 Years of Dividend Growth
Microsoft (MSFT) has become one of the safest and most consistent dividend stocks on the market. The software giant has been delivering continuous dividend growth for 14 years.
The dividend at Microsoft has been paid continuously every quarter since October 2003. Astoundingly not even the Great Financial Crisis of 2007-2008, interrupted MSFT's payout.
Microsoft shareholders received a 10¢ dividend every quarter in 2007 and an 11¢ dividend each quarter in 2008. That dividend even grew by 2¢ to 13¢ in 2009, in the wake of the worst crisis since World War II.
Continuous Dividend Growth at MSFT
More importantly, Microsoft managed to deliver growth each year for 14 years. That growth has been surprisingly steady for a company operating in a field as volatile as software.
The only slow revenue growth at Microsoft was in 2009 and 2010. The company increased its dividend from 11¢ to 13¢ in 2nd Quarter 2009 but did not increase the payout again until the 1st Quarter 2011. That accounted for eight straight quarters without dividend growth.
The period of slow growth was apparently the only effect the Great Meltdown of 2007-2008 had on Microsoft's dividend. The increased to 16¢ in 1st Quarter 2011 and has been growing by 3¢ to 5¢ a year ever since.
By 1st Quarter 2018, Microsoft's dividend payout had grown to 39¢ a share. Therefore, the dividend has more than quadrupled in value since 2004. The dividend for 1st Quarter 2004 was just 8¢ a share.
Is Microsoft a Good Investment for Growth?
Microsoft incredibly bridges the gap between being a good income investment for dividends and a great growth stock for Stock Price increases.  Here you can see our 5-year stock chart of the stock price growth for Microsoft Corp (Ticker: MSFT).

As you can see MSFT has increased over 150% in 5 years averaging over 30% per year.  See how that compares to the FANG Stocks (FB, AMZN, NFLX, GOOGL]
A Steady Dividend That Keeps up with Inflation
By 8 August 2018, Microsoft was delivering an annualized payout of $1.68, a dividend yield of 1.54% and a payout rate of 39.5%. Those numbers were impressive because Microsoft was relatively cheap at $108.98 a share in a decidedly overhead market.
If you are looking for a steady dividend that keeps up with inflation, Microsoft is it. Furthermore, that dividend is safe because of the nature of Microsoft's business. The company is generating vast amounts of cash from its software sales.
Microsoft generated a net income of $16.571 billion and a gross profit of $77.007 billion on annual revenues of $110.36 billion on 30 June 2018. Impressively, those revenues increased by 14.28% between June 2017 and June 2018. Microsoft reported revenues of $96.571 billion on 30 June 2017.
Microsoft is Generating a lot of Cash
That dividend is safe because Microsoft's business is growing and generating a lot of cash. Microsoft reported an annual free cash flow of $32.252 billion and an operating cash flow of $43.884 billion on 30 June 2018.
Best of all, Microsoft reported having $133.768 billion in cash and equivalents on June 30, 2018. Therefore, the amount of cash Microsoft has in the bank exceeded the 2nd Quarter revenues – which were $110.36 billion.
Naturally, this gives Microsoft a lot of money it can pay out in dividends; if the management wishes. Best of all, Microsoft has the money to pay a large dividend without affecting the company's operations, acquisition strategy, or research and development efforts.
That is vital to future dividend growth because Microsoft's business model is the development and marketing of new applications. That software can either come from R&D or acquisitions – both of which Microsoft excels at.
Microsoft's Vast Market Share
More importantly, Microsoft has developed many channels for the marketing of software. Those channels include apps, platforms like Microsoft Windows and Office, and new open-sourced marketing solutions.
The source of all that cash; and the true value of Microsoft, is the vast market for its products. Its software solutions are still among the most popular and products in human history. The new channels are important because they can increase already vast market share.
Just one of those products; Microsoft Office, had 1.2 billion users worldwide in October 2015, Expanded Ramblings calculated. The Outlook mobile app had 90 million users in July 2017. Microsoft Mobile Office apps had been downloaded 150 million times as of October 2015.
The email platform Outlook had 400 million users in early 2018, Lifewire calculated. If that is correct, Outlook has more users than Twitter which had 368 million users worldwide in 1st Quarter 2018.
If all that was not enough, Microsoft has become a major player in social media, Fortune reported. LinkedIn; the social media platform Microsoft bought last year, had 500 million users in 200 countries in April 2017.
The cloud-based solution Microsoft Office 365 had attracted 120 million users by October 2017. Microsoft executives reported that 365 Commercial was generating more revenue than sales of Office, Zdnet reported.
How GitHub adds Value to Microsoft
Microsoft has a tremendous amount of value because it owns a vast platform that is constantly growing.
In June 3018, Microsoft bought the open-sourced code repository GitHub for $7.5 billion. GitHub is an App Store for code and software components used by developers and computer engineers.
GitHub reportedly operates 85 repositories that 28 million developers post apps in. GitHub will apparently become part of Microsoft's Cloud and AI operations.
Acquiring GitHub gives Microsoft yet another avenue to distribute its software, The Verge pointed out. Microsoft reputedly has 1,000 employees pushing code (apps) to GitHub's repositories. Each of those employees is helping to build new solutions that can be marketed through GitHub.
Owning GitHub will enable Microsoft to distribute its solutions to millions of software developers and engineers all over the world. To add icing to the cake, those developers will be able to add Microsoft solutions to their projects.
Therefore, every GitHub user is now a potential Microsoft marketer promoting Windows, Office, Word, PowerPoint, and other solutions to a new generation of customers. More importantly, those developers can reach vast numbers of potential customers who would never use traditional Microsoft products.
GitHub Brings Microsoft Vast New Markets
That includes all the smartphone users in developing nations such as India who increasingly depend on apps.
This market is potentially vast; Statista estimated that there were 339.95 million smartphone users in India alone. That number is projected to grow to 442.5 million by 2022.
Microsoft now owns one of the main development resources used by the smartphone app developers. That ensures growing markets for Microsoft's products and a readymade source of new products.
Owning GitHub Microsoft gets almost instant access to a nearly infinite variety of new solutions. It will advance notice of new inventions and technology trends because someone will post the latest software to GitHub first.
Is Now a Good Time to Buy Microsoft Stock?
In terms of Market Timing for a Stock purchase, you can look at Technical Analysis Provided by TradingView. This is a summary of the Stock Chart Indicators Relative Strength, Stochastic, CCI, ADI, Momentum, MACD and a suite of Simple and Exponential Moving Averages.
TradingView Won our Stock Market Analysis Software Review. Get TradingView for Free Now 
Frequently Asked Questions About Microsoft Dividends
Does Microsoft Pay Dividends?
Yes, Microsoft (MSFT) pays a very healthy dividend and is a favorite of income investors.  The last 14 years have shown how Microsoft keeps adding value and building trust with their investors.
When Does Microsoft Pay Dividends & How Often?
Microsoft pays dividends on a quarterly basis usually in mid-March, June, September, and November.  For all the previous Ex-Dividend Dates, Record Dates and Payable Dates, see our Excel Spreadsheet below.
Download Microsoft's 14 Year Dividend Yield History
This excel sheet includes Announcement Date, Ex-Dividend Date, Record Date, Pay Date and Dividend per share amount for 14 years.
Click here to Download Microsoft Dividend Data for your own Analysis
Learn more about dividend investing and read out expert tips on dividend strategies.
If you are looking for alternative dividend stocks, check out our Best Real Estate Investment Trusts Paying Monthly Dividends, or our Top Monthly Dividend Stocks.
If you want the very best dividend income stocks look at our Dividend Emperors report.  Our Highest Paying Dividends Special Report is also important reading.
Important Tech Stocks worth considering are generally Dividend and Growth Stocks are Intel, Nvidia, & Apple
All Dividend Articles on Liberated Stock Trader
Note: Liberated Stock Trader is in no way affiliated or paid by this company This is an unbiased research report.  However, we may currently hold this stock.