A highly experienced professional exchange-traded fund (ETF) trader shares his knowledge of leveraged ETF trading, risks rewards, and strategies.
What Are ETFs? – Exchange-Traded Funds
Exchange-Traded Funds (ETF's) are a simple and effective way to invest in nearly every imaginable market segment, industry, index, or even the global stock market.
There is currently a huge variety of ETF's which are designed to track the performance of any of the following:
A stock market index – The  S&P500 (Ticker SPY)
A commodity – Gold (Ticker GLD), Silver (Ticker AGQ)
An Industry – Global Telecoms Sector (Ticker IXP)
Size of Stocks – Small Cap Value (Ticker VBR)
A Country – Russia Bull (Ticker RUSL)
A Currency – British Pound Trust (Ticker FXB)
Futures Contracts – Short Term S&P500 Futures (Ticker VXX)
ETF's trade like a stock on the open market; this is beneficial as it means a good level of liquidity and lower transaction costs.  As with any financial transaction, you need to know the character of the instrument you are using.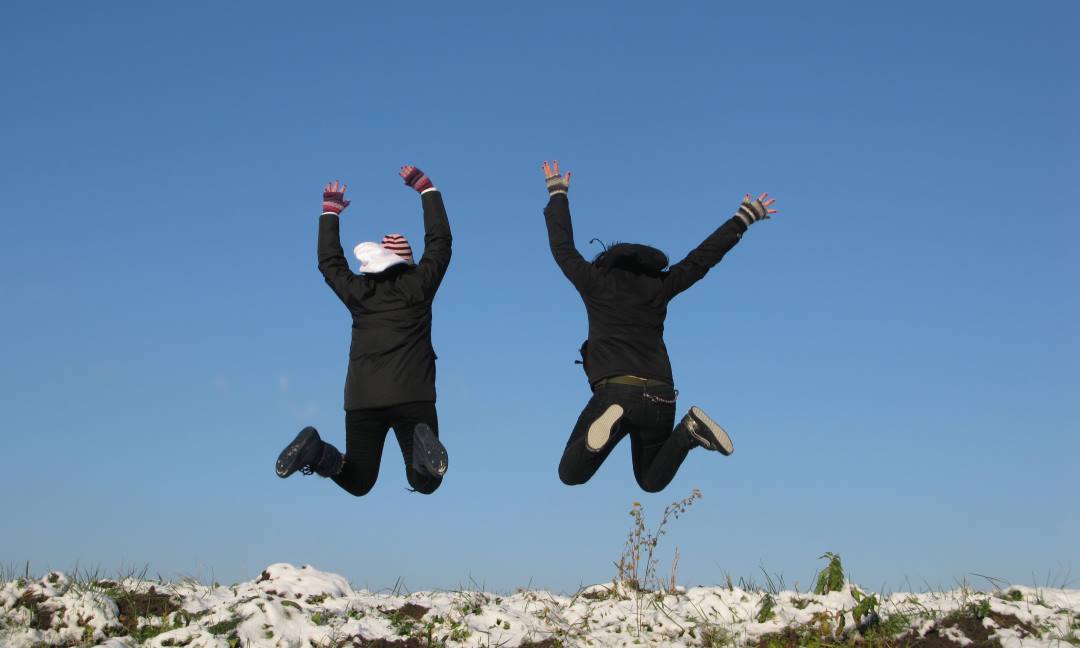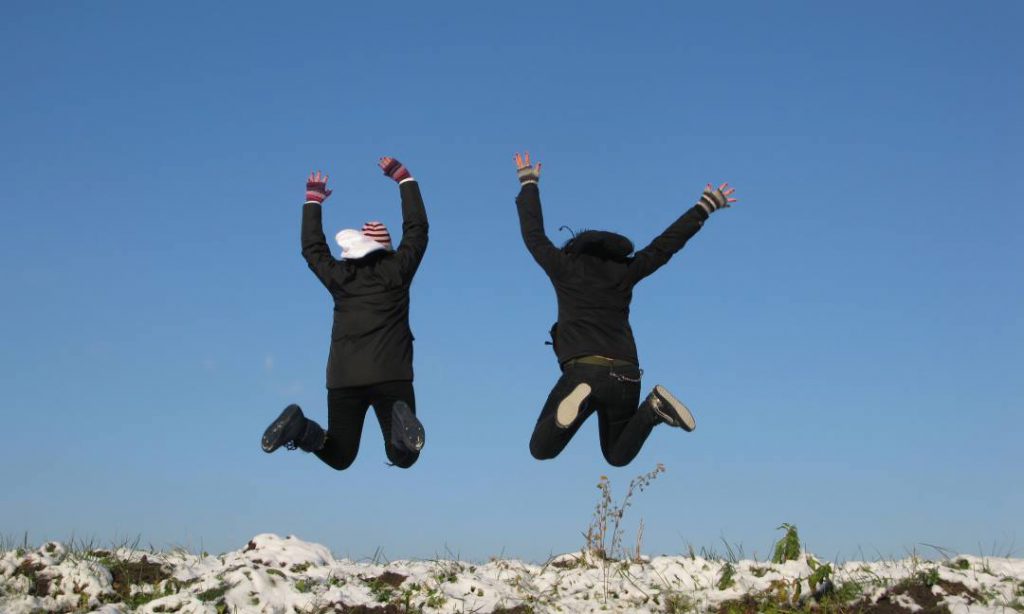 ETF Traders vs. Investors
In order to enter the trading arena, stock market professionals know their game backward and forwards.
In the stock market, there are basically two types of clients who enter the market every day.  The first is the Investors,  who usually say they are in it for the "long-term", and then there are the traders who are in the market every day, buying and selling constantly as price gyrates from highs to lows, seeking the quick buck profit.
They are two entirely different beasts altogether.
The Investor
They using pick a potential stock using the fundamental research they have at hand. They make a point of trying to understand fully the business they are investing in. With that gain a certain level of understanding and a belief that the business model of the company they are investing in is solid.
They read all the magazines and print to be sure they stay on top of the latest stock news wherever it's available.
They may even have a technical background, know where their stock is on the chart and will attempt to buy, accumulate, and hold shares over a long ( 2 -5 Year) time horizon.
The Trader
Perhaps the more technically savvy and short-term gifted of the two, the professional trader lives in a world where minutes, even seconds, can seem like a lifetime. Usually well-financed, they seek to profit from even the smallest of price differences, day trading in and out, sometimes dozens of times a day, bullish one moment, bearish the next, in order to extrapolate a very quick profit, and move on to the next trade.
In some respects, they are highly compulsive, fixated, perhaps even obsessed with day to day, hour to hour price movements of the stock market.
I should know. I am one of them.
I have been living and breathing trading the market every business day for many years now and working some 60-70 hours a week from home in retirement in the mountains of New York.  I work with the defined purpose of being right, much more often than wrong.
I continually update my charts throughout every day on paper with a mechanical pencil, seeking the exact moment when there is a price inflection breakout, and then going fully capitalized to trade the opportunity, and get in and get out, with the maximum amount of profit, for the shortest risk time available.
As a trader, I use leveraged 3 X Bull / Bear ETFs to trade the market every day, capitalized, on both the long and short sides of the market, depending on an existing defined trend.
So how does one make money in the market, by continually using these leveraged 3 X ETF's?  Keep reading to find out.
Why Trade 3X Leveraged ETFs?
The answer to the question, "why trade 3X Leveraged ETF's" is amazingly simple. It's about the PROFIT POTENTIAL that you can make in the quickest amount of time, for simply being correct in your market opinion, of a stock or index movement.
And rather than having to wait days or weeks to be proven correct, in the world of leveraged 3X ETF's that reward can come in seconds, or minutes from purchase.
Think about that for a moment.
And then understand the lure of such investment vehicles is at the tip of your finger every day in the stock market.
How Do Leveraged ETFs Work?
They are what the say they are; a 3X leveraged ETF is a vehicle calibrated to 300% or triple the gain or loss of the price movement of a stock or index.
If the Dow rises 1%, then the 3X Leveraged ETF returns 3 %
But unlike a mutual fund, which rewards an investor with its closing price each day, ETF's can be traded in some instances around the clock, allowing a trader to get in and get out frequently throughout each trading day.
And thus, it is possible for a trader to reap a substantial return in a very quick amount of time.
That is as I say the lure.
However, the lure of such a vehicle comes with substantial RISK.  I want to write about those RISKS  first, almost as required Disclosure.
The Risks of Leveraged ETFs
The risks of 3X leveraged ETFs can easily exceed the risk tolerance of many traders because returns are magnified by 300%, if one is wrong about the direction of the purchase, then the LOSS potential quickly becomes apparent.
Your assumption of a quick in and out gain can suddenly turn into a very leveraged loss, not only causing large potential drawdown in a trader's account but also tying up capital that could be used for other potentially money-making trades.
Thus exact TIMING  is CRUCIAL to SUCCESS in the world of leveraged ETF's trading.
To put it as simply as possible, one must enter a position at the OPTIMUM time, and exit the trade, the same way in order to successfully trade these types of vehicles.
And that is not an easy thing to do.
No matter how gifted you may think you are, the daily price fluctuations in the market itself may cause you to get it EXACTLY WRONG short-term, and I'm talking about minutes, and because of the 300% movement, the price may immediately reach your STOP, only to see it then reverse, and soar to the exact place you thought it would go.  You are stopped out and left staring at the screen, realizing the gain you anticipated happened without your participation. I have been there, and there is no worse let down than that.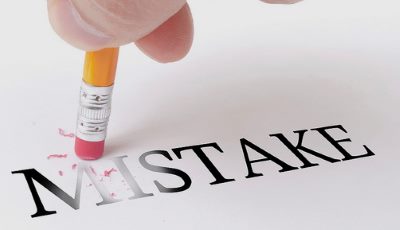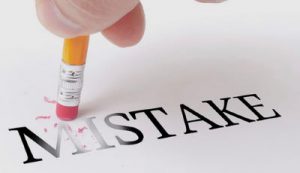 Leverage indeed works both ways, and because of that leverage, it is not recommended that you hold these 3X ETF's overnight.
The reason being the overnight gaps that frequently happen throughout the trading week.
Say an index opens the day on the NYSE down 1%, if you had held a bullish 3 X ETF overnight your immediate return on the open would be – 3%.  Imagine being down 3% overnight, just for holding position 24 hours.
That is why I recommend that you LIMIT the times that you hold a 3X leveraged ETF only to those times when you are almost absolutely certain of a continuation of a trend the following day.
Position size is crucial to success in trading 3X Leveraged ETF's.
How to Trade Leveraged ETFs Overnight
It is one thing to try to get a handle on trading 3X ETFs during regular market trading hours on the New York Stock Exchange, yet it involves a whole other set of risk elements that must be both known and considered before doing so in overnight trading.
For the most liquid ETFs meaning those that have high liquidity and tight bid/ask spreads, it is possible to continue to trade, and trade seamlessly in both after hours and premarket hours, which for most firms offer the trader an additional 6-7 hours that same day, to buy or sell positions.
Overnight trading of 3 X ETFs differs from regular market hour trading, the same way it does with other securities.
There is less stock out there, and thus the opportunity to obtain the tight bid/ask of regular market hours is more difficult. That is why it is crucial that one look only for those 3X ETFs that offer the tightest bid/ask spread possible in both regular and overnight trading hours. By doing so, you will ensure that your risk is "managed" in the best possible way 24/7.
As many investors and traders know, overnight NEWS items hit the marketplace regularly, some of which will have a material impact on either stock or index pricing the following day at the open.
Day Trading ETFs Overnight – The Advantages
A key advantage of trading 3X ETFs in overnight trading is that it allows the trader to immediately react to that news item, and enter or exit a position without suffering the fate of other investors.  This avoids you being punished by the regular "Gap Open" on the overnight news, so prevalent in the market.
That risk, and that risk alone, should make a trader look to HEDGE  themselves in any way possible to avoid the serious potential drawdown to a trading account that happens when overnight news items all hit at the beginning of the trading day and during normal market hours.
So with that being said, another key advantage in owning and trading 3 X ETFs is that hedging is immediately available to you in overnight trading hours.
3 X ETFs, both Long and Short trade-off the underlying index futures trading contracts in overnight trading, when cash index pricing is not available.
That is an important point.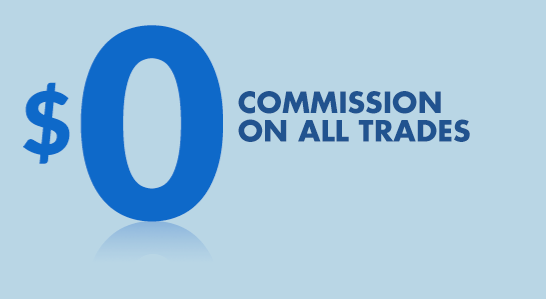 One must be familiar with the futures markets, the price charts that are available and how they work, in order to completely be aware of the risks associated with that type of trading.
I have always kept a Daily/ Weekly  Charts on the S+P 500, and Dow Futures charts updated continually, so I can react quickly and decisively to overnight, and regular trading hour price moves.
Futures prices "lead" the cash index prices all the time, so in overnight trading, it is particularly important to know those instruments well.
Leveraged ETF Strategy Example
In the United States, on 11/8/16, Election Night for President Trump, the Dow Jones Industrial Futures swung from a loss of nearly 800 points down overnight, to being only fractionally down at the open of trading on the NYSE.
If one had owned a short position in a 3 X ETF in the Dow, as I did with Pro Shares 3 X Short ETF SDOW, a trader would have realized a substantial profit in overnight trading, hours by being short, that simply was GONE by the time of the US market OPEN on the NYSE.
That downside gap in Dow Futures of almost 800 points, still remains open on the chart to this day essentially price action in the futures market that was never seen during regular trading hours.
In summary, overnight trading in the United States is filling a great need for investors and traders to hedge and profit from news and price changes in markets around the globe and around the clock.
What happens in trading in the Chinese, German and European markets, along with other emerging market country markets overnight, definitely impacts the US market on the open of trading every day throughout the year.
Isn't it a huge edge to take clear advantage of every opportunity 24/7 in the marketplace, rather than be limited to just daytime trading hours each day.
In the world of 3X ETFs, that advantage is given to professional traders/investors every day.
They are taking advantage of it, shouldn't you be?
Best ETFs for Day Trading
The List of Exchange Traded Funds I Use, typically ETFs for the Major Index Averages, Dow Industrial Average, S+P 500, Nasdaq 100
Best 3X Index ETFs for Long Positions:
SPXL Direxion's 3 X LONG S+P 500

UDOW    Pro Shares 3 X LONG Dow Jones  Industrial  Average

TQQQ     Pro Shares 3 X Long Nasdaq 100
Best 3X Index ETFs for Short Positions:
SPXS Direxion's 3 X SHORT S+P 500 ( Tight Bid / Ask Spreads  24/7)

SDOW  Pro Shares 3 X SHORT Dow Jones Industrial Average

SQQQ  Pro Shares 3 X SHORT NASDAQ 100 (Tightest Bid/Ask Spreads Available  24/7)
Best ETFs for GOLD
NGUT    Pro Shares Ultra Long Gold ETF

DUST     Pro Shares Ultra Short Gold ETF
Best ETFs for Interest Rates
TBT      Pro Shares Ultra Short 20 Year Treasury Bond ETF

TMV Direxion's 3 X Short 20 Year Treasury Bond  ETF
Best ETFs for Crude Oil
UCO     Pro Shares Ultra Long  Oil ETF

DRIP Direxion's 3 X Short  S+P 500  Oil+ Gas Production ETF
Best ETFs for Natural Gas
BOIL   Pro Shares 3 X Long Natural Gas ETF

KOLD  Pro Shares  3 X Short Natural Gas ETF
Best ETFs for Technology Stocks
TECL   Direxions   3 X Long Technology Stocks ETF

TECS   Direxions  3 X  Bear Technology Stocks ETF
Best ETFs for the Russell 2000 Index
TNA Direxion's 3 X Long  Russell 2000 ETF

TZA Direxion's 3  X Short Russell 200 ETF
I hope you enjoyed the article, and I have opened your eyes to the world of ETF Trading.
Leave a comment or question in the comments box below.
-
Firstrade – Best For $0 ETF, Options, Stock Trades. Read Our Review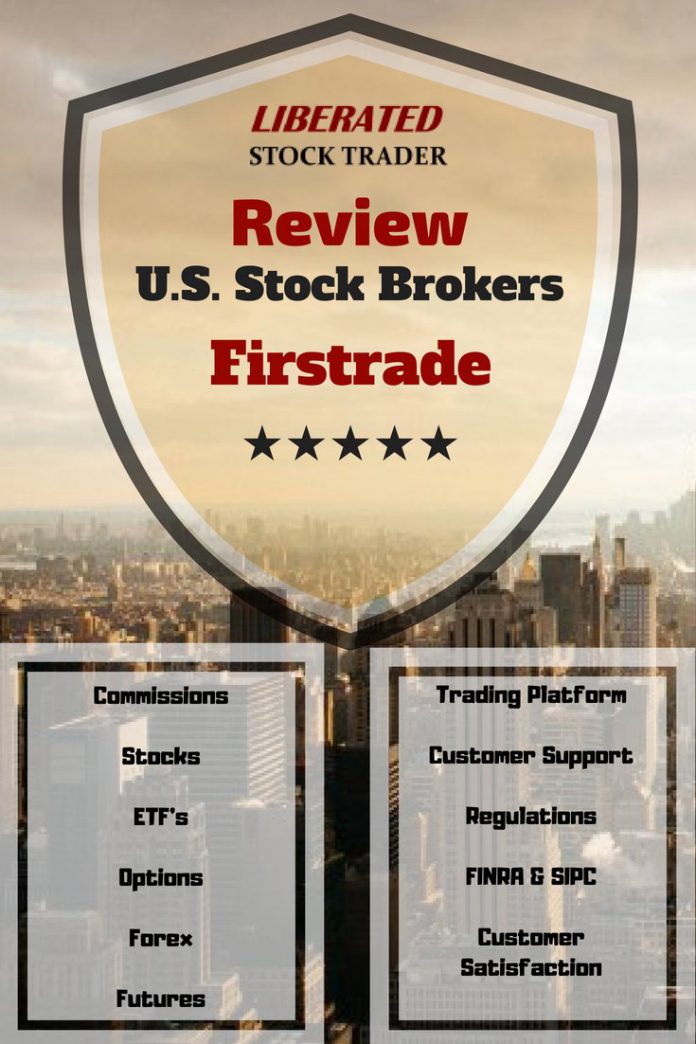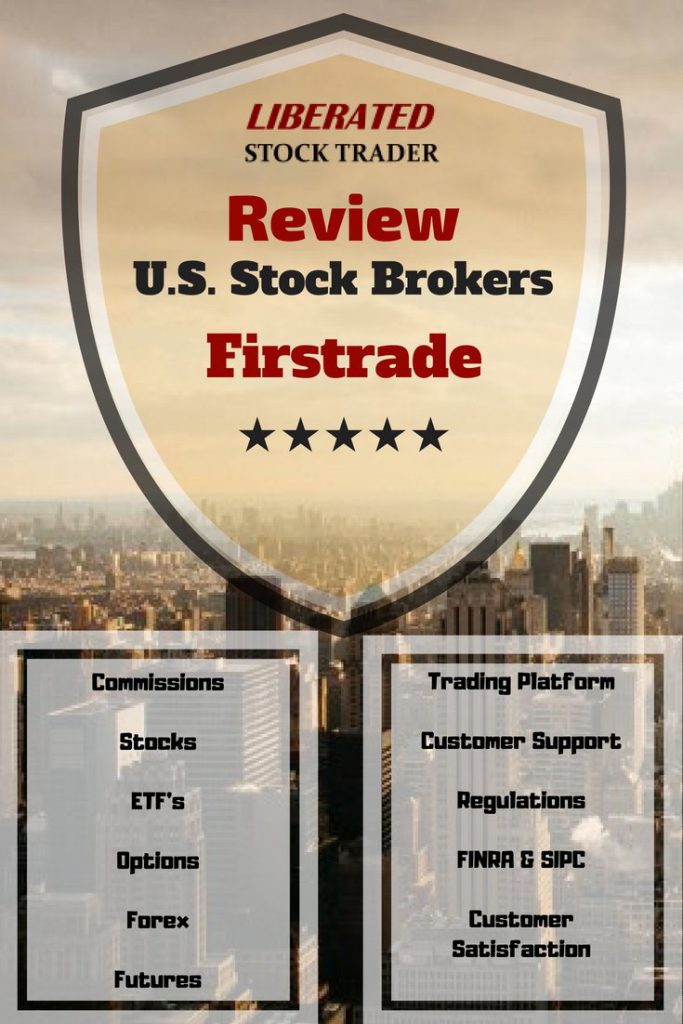 More articles related to funds