The privately-held space technology company SpaceX has become one of the world's most hotly anticipated initial public offerings (IPOs).
Interest in SpaceX is high because one of the world's richest men, Elon Musk, owns the company. Forbes listed Musk as the world's richest man in December 2020 and January 2021. However, Musk's fortune shrank because Tesla's stock price fell.
Another Musk company, Tesla Motors Inc. (NYSE: TSLA), had an $822.52 billion Market Capitalization on January 27, 2021. Musk owned 21% of Tesla in January 2021, Forbes estimates.
Forbes estimated Musk's fortune at $175.8 billion on February 1, 2021. The size of that fortune is hard to estimate because most of it consists of Tesla stock. Forbes reports that Musk has used over half of his Tesla shares as loan collateral.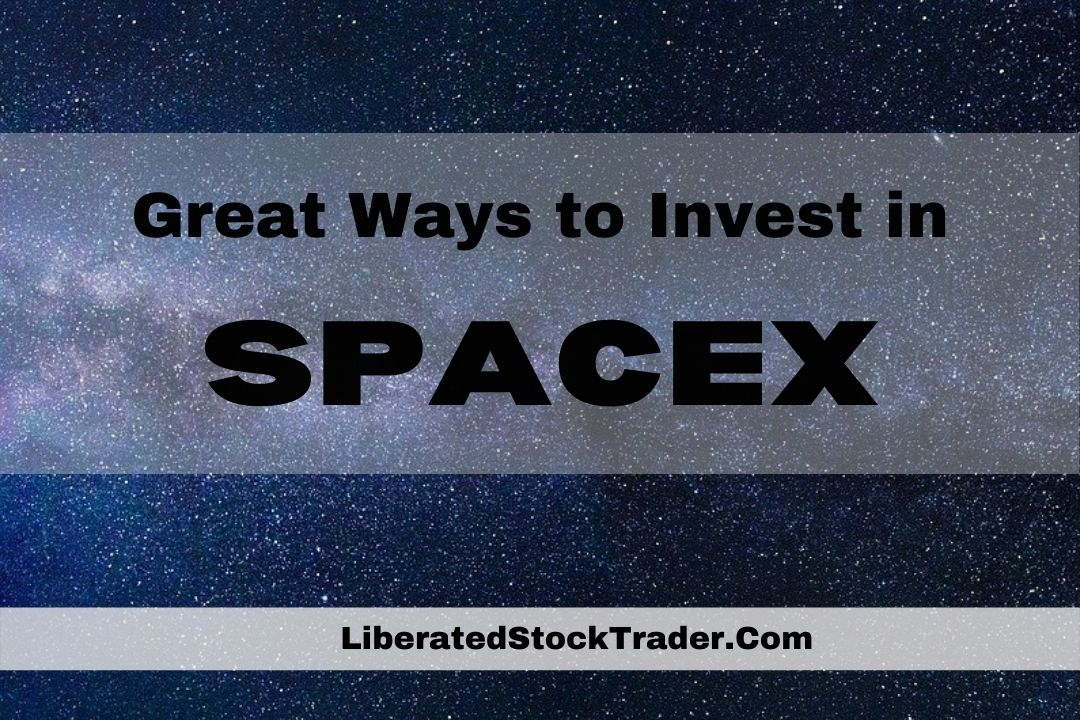 SpaceX Stock
SpaceX stock is not available on any listed stock exchange because it is a privately held company, the majority stakeholder being Elon Musk. This means as an independent investor, you cannot buy SpaceX stock on the open market, and it is likely to remain that way until at least 2022.
SpaceX Stock Price
SpaceX does not have a publicly listed stock price today, but Reuters estimates SpaceX's private share price to be between $325-$350 in January 2021. This stock price is derived from SpaceX's value of $46 billion. However, other analysts gave SpaceX a $60 billion to $92 billion valuation in January 2021, up from $45 billion in August 2020 Reuters claims.
SpaceX Stock Symbol
There is no SpaceX stock symbol because SpaceX is a private company Elon Musk finances with his own money and venture capital. Today, SpaceX has other income sources, including satellite launches, US government contracts, and space research.
Investors are interested in SpaceX because of Musk's proposed Starlink satellite high-speed internet program. Starlink's goal is to offer high-speed internet anywhere on Earth using a network of thousands of satellites. The Starlink website claims the internet could be available in 2021.
Musk hopes Starlink will generate enough money to finance his well-publicized scheme to colonize Mars.
Musk's ultimate goal at SpaceX is to create a colony on Mars.
The purpose of SpaceX's Starship heavy rocket is to haul people and supplies to Mars. The National Aeronautics and Space Administration (NASA) plans to use the Starship to transport astronauts and equipment to the Moon.
SpaceX has experience hauling people and cargo to the International Space Station (ISS) on its Dragon space capsule. The Dragon has carried astronauts to the ISS on two missions. There are plans to use the Dragon to haul wealthy private individuals into space as well.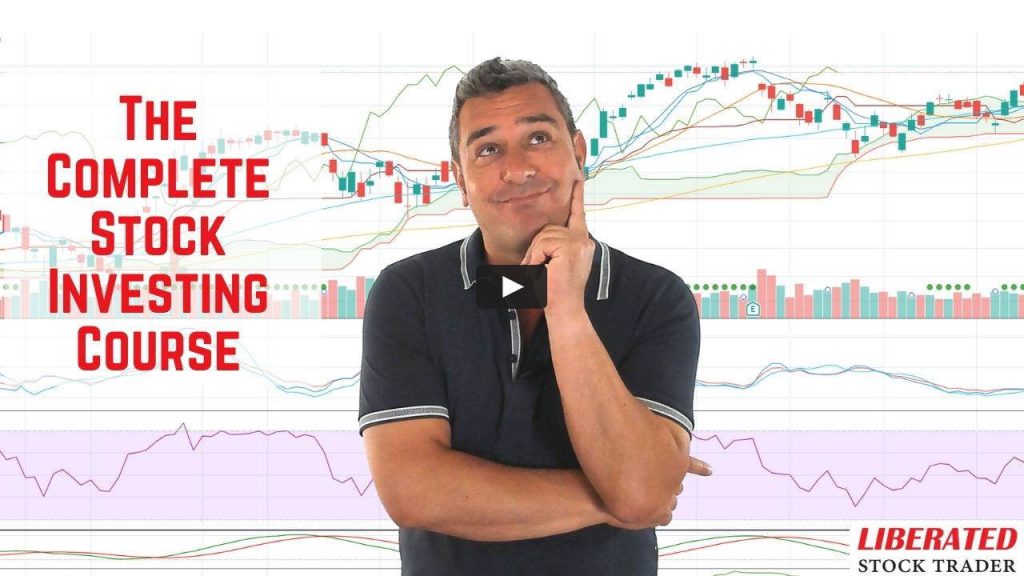 Liberated Stock Trader Pro Investing Course
★ 16 Hours of Video Lessons + eBook ★
★ Complete Fundamental Stock Analysis Lessons ★
★ 2 Powerful Value Investing Strategies ★
★ 4 Dividend/Income Investing Strategies ★
★ Professional Grade Stock Chart Technical Analysis Lessons ★
SpaceX and the NASDAQ
The consensus is that SpaceX will list on the NASDAQ because Musk listed Tesla (TSLA) there. Being listed on the Nasdaq has advantages, such as being included in the fasted growing stock market index, the Nasdaq 100, which provides stock price boosts no other index can match.
Tech stock investors are interested in SpaceX because it has built some successful spacecraft. In addition to the Dragon, the Falcon 9 is an innovative reusable two-stage rocket.
SpaceX advertises the Falcon 9 as the world's first reusable rocket. After launching cargoes to orbit, the Falcon 9 lands in the water where SpaceX can recover it. The hope is that Falcon 9 can reduce launch costs because it reuses the most expensive part of the vehicle – the rocket.
How SpaceX Makes Money
The Falcon 9 has made 105 total launches and 66 landings, SpaceX reports. They have reflown 48 Falcon 9 rockets.
The primary use of the Falcon 9 is the launch of communications satellites, a proven technology. The latest Falcon 9 mission was the Transporter 1 on January 24, 2021, which put 133 commercial and government spacecraft and 10 Starlink satellites in orbit.
SpaceX is the Falcon 9 to commercialize space travel with initiatives such as the Smallsat Rideshare Program. The Smallsat Rideshare Program claims to offer space missions for as low as $1 million.
Musk hopes this program will make money by discounting space travel. Discounters hope to make more money by selling more items at a low price. One goal of discounting efforts such as the Smallsat Rideshare Program is to increase space travel and demand for SpaceX's rockets.
The Falcon Heavy is a bigger and more powerful version of the Falcon 9 that carries the Dragon space capsules into orbit. The Falcon Heavy is known for launching a Tesla roadster into orbit.
Another way SpaceX makes money through government contracts to launch satellites. The U.S. Space Development Agency, for example, awarded SpaceX a $150.4 million contract to launch 28 satellites for the U.S. Defense Department, Space News reports.
Will there be a SpaceX Ticker?
I think there will be no SpaceX stock ticker anytime soon because Musk wants to keep the company private. I suspect Musk will keep SpaceX private because he does not want anybody interfering with his plans to go to Mars. Musk views the Mars colony as his life's work and his gift to humanity. My view is that Musk will not let anybody stand in the way of his life's work.
If Musk were to take SpaceX public, he could lose control of the company and have to report to a board or stockholders. Similarly, Musk will have to follow more regulations if SpaceX goes public.
SpaceX could be incapable of spending many billions of dollars building the Starship or a Mars spaceship if it were public.  In my opinion, the only way SpaceX can be free to launch a Mars mission is to remain private.
SpaceX IPO
Instead of taking SpaceX private, I predict Musk will spin Starlink off and hold an IPO for it.  I think Musk will use the money he makes from Starlink stock to finance SpaceX and his Mars colony. There will be a Starlink ticker on the NASDAQ long before there is a SpaceX ticker. Musk will take Starlink public before SpaceX because Starlink could generate enormous amounts of money by selling internet service.
Starlink could make money because there could be a huge demand for internet services in developing countries. Statista estimates only 44.4% of the people in developing countries and 19.5% in the least developed countries have internet access.
There could also a demand for Starlink's services in developed countries such as the United States. The Pew Research Center estimates that 27% of American households do not have a broadband internet connection. Similarly, 63% of rural households in the United States have no broadband access, Pew estimates.
The Starlink business plan is to sell internet service to anybody in the world, including developing countries. Demand for Starlink could be high because Statista estimated 4.66 billion active internet users in October 2020. Statista also estimates that 59% of the world's population uses the internet.
Starlink could be Musk's most lucrative public offering because it will sell a product 59% of the population uses – the internet. By increasing internet access, Starlink could become the next super stock from Silicon Valley. Unfortunately, nobody knows when they could take could Starlink public.
Investing in SpaceX: Alternative Options
There is no SpaceX stock, but there are some publicly-traded space technologies companies you can buy now. Some alternatives to SpaceX include:
1. Maxar Technolognies Inc. (NYSE: MAXR)
Satellite maker Maxar (MAXR) is an excellent SpaceX alternative because it is cheap and has a proven business. Maxar manufactures products for which there is a proven demand: communications and surveillance satellites. Importantly, Maxar does not take the risk of building rockets or launching satellites.
Other companies, including SpaceX, launch Maxar's satellites into orbit. Thus Maxar keeps things simple by building one product. Plus, Maxar is an established that has been in business since 1969.
There were over 90 communications satellites built by Maxar in orbit in January 2021, Maxar claims. Maxar claims over 300,000 US government users use its satellites each day.
Maxar is cheap; Mr. Market paid $41.92 for its shares on January 29, 2021. Maxar Makes money; it reported a quarterly gross profit of $106 million and a quarterly operating income of $7 million on September 30, 2020.
The company reported quarterly revenues of $436 million on September 30, 2020. Maxar had some value in the form of $4.565 billion in assets on September 30, 2020.
Maxar even paid a 1¢ dividend on December 31, 2020. I think Maxar is a value investment in space technology because of the dividend.
---

Investing In Stocks Can Be Complicated, Stock Rover Makes It Easy.
Stock Rover is our #1 rated stock investing tool for:
★ Growth Investing - With industry Leading Research Reports ★
★ Value Investing - Find Value Stocks Using Warren Buffett's Strategies ★
★ Income Investing - Harvest Safe Regular Dividends from Stocks ★
"I have been researching and investing in stocks for 20 years! I now manage all my stock investments using Stock Rover." Barry D. Moore - Founder: LiberatedStockTrader.com
Get Stock Rover Premium Plus Now or Read the In-Depth Stock Rover Review & Test.
---
2. Northrop Grumman (NYSE: NOC)
Defense contractor Northrop Grumman (NOC) manufactures many satellites, rockets, and spacecraft as SpaceX does. Northrop Grumman's products include the Milstar Communications satellite network that serves the United States military. Northrop Grumman spacecraft include the Cygnus Space Freighter that hauls cargo to the International Space Station (ISS). Plus, Northrop Grumman's MEV-1 is the first spacecraft that services and repairs satellites in orbit.
Northrop Grumman makes money; it reported a quarterly operating income of $985 million and a quarterly gross profit of $1.84 billion on September 30, 2020. Additionally, Northrop Grumman reported $9.083 billion in quarterly revenues on September 30, 2020.
I think Mr. Market overpriced Northrop Grumman at $286.83 on January 29, 2021. I consider Northrop Grumman overpriced because it had total assets of $44.772 billion on September 30, 2020. Northrop Grumman also had $4.995 billion in cash and short-term investments on September 30, 2020.
However, Northrop Grumman is an excellent dividend stock. It paid a $1.45 quarterly dividend on November 18, 2020. In 2020, the dividend grew from $1.32 on March 11, 2020.
Overall, Northrop Grumman offered investors an annual dividend of $5.67 and a 1.94% dividend yield on January 29, 2021. If you are seeking a dividend stock in space technology, Northrop Grumman is a good choice.
There are some serious moral problems with Northrop Grumman because the company manufactures many weapons for the military. Weapons Northrop Grumman manufactures include drones, warplanes, missiles, artillery, machine guns, robots, torpedoes, and intercontinental ballistic missiles (ICBMs).
One reason some people admire SpaceX and Maxar is those companies do not manufacture weapons. The primary business at Northrop Grumman is military contracts.
3. Boeing (NYSE: BA)
Aerospace giant Boeing (BA) is SpaceX's primary competitor in spaceflight.  Boeing also builds a space capsule, the CST-100 Starliner. Unlike SpaceX's Crew Dragon, the Starliner has not yet carried people into space. NASA has chosen the Starliner for its missions to the International Space Station. The Starliner is undergoing tests now.
Boeing is also building a 21st Century Spacesuit for its astronauts. Boeing will haul both its employees and NASA astronauts into space.
Boeing is part of the United Launch Alliance, or ULA, a joint venture with Lockheed Martin (LMT). The ULA builds and launches rockets for NASA and commercial customers. The ULA has put over 100 satellites in orbit.
The Boeing Company has suffered major losses because of the COVID-19 pandemic and problems with its Dreamliner airliner. Boeing reported a negative quarterly gross profit of -$5.678 billion on December 31, 2021, for example.
The company also reported a quarterly operating loss of -$8.049 billion on December 31, 2021. Boeing has experienced five straight quarters of negative revenue growth.
Boeing's revenue growth shrank by 26.22% in the quarter ending on March 31, 2020, and -14.56% in the quarter ending on December 31, 2020. In 2020, Boeing's quarterly revenues shrank from $17.911 billion on December 31, 2019, to $15.304 billion on December 31, 2020.
There is evidence Boeing is burning cash to stay in business. The company reported a negative quarterly operating cash flow of -$4.009 billion and an ending quarterly cash flow of -$2.81 billion on December 31, 2020.
Similarly, Boeing has had to borrow enormous amounts of money to survive. Boeing reported a quarterly financing cash flow of $22.462 billion on June 30, 2020, and a $10.28 quarterly financing cash flow of $10.28 billion on March 31, 2020.
Boeing finished 2020 with a quarterly financing cash flow of $2.681 billion on December 31, 2020. In 2020, Boeing's long-term debt grew from $19.962 billion on December 31, 2019, to $61.89 billion on December 31, 2020.
Boeing still has enormous value in the form of $25.590 billion in cash and short-term investments, and Total Assets of $152.136 billion on December 31, 2020. I think Boeing will survive, but it will have trouble paying off that debt.
I think Mr. Market overvalued Boeing at $194.19 on January 29, 2021. In 2020, Boeing lost $100 in share value. Mr. Market paid $323.30 for Boeing shares on January 30, 2020. Investors need to avoid Boeing because it is burning cash and taking on enormous amounts of debt.
Some of Boeing's signature products, including the 787 Dreamliner and the Starliner, are suffering technological problems. Space News reports investigators found numerous problems with the Starliner's software and Boeing's software development process.
4. Lockheed Martin (NYSE: LMT)
Boeing's United Launch Alliance partner Lockheed Martin (LMT), could be a better investment.
Unlike Boeing, Lockheed Martin is making money, and its business is growing. It reported a quarterly gross profit of $2.214 billion and a quarterly operating income of $2.289 billion on December 31, 2020.
In 2020, Lockheed Martin experienced four straight quarters of revenue growth. Stockrow ropers that Lockheed Martin's revenues grew by 7.27% in the quarter ending on December 31, 2020.
Lockheed Martin began 2020 with quarterly revenues of $15.878 billion on December 31, 2019. Those quarterly revenues grew to $17.032 billion on December 31, 2020.
Lockheed Martin and Northrop Grumman will join Jeff Bezos' Blue Origin in the national team to develop NASA's next lunar lander. The three companies will develop the Artemis lander for NASA's Human Landing Services competition, Space News reports. NASA will use the lander in the Artemis program of lunar exploration.
NASA will pick one of three companies to build America's next lunar lander in February 2021. The competitors include SpaceX, the Blue Origin team, and Dynetics, IEE Spectrum reports.
Lockheed Martin had value in the form of $50.71 billion in total assets on December 31, 2020. In 2020, the total assets' value grew from $47.528 billion on December 31, 2019. Lockheed Martin also had $3.16 billion in cash and short-term investments and $11.669 billion in long-term debt on December 31, 2020.
I think Mr. Market overvalued Lockheed Martin at $321.82 on January 29, 2021. Over the past year, Lockheed Martin's share price fell from $435.90 on January 30, 2020.
If you want a space technology company, Lockheed Martin is a better choice than Boeing. Lockheed will pay a $2.60 quarterly dividend on March 26, 2021. In total, Lockheed offered investors a forward annualized dividend of $10.40 and a forward dividend yield of 3.17% on January 29, 2021.
Many investors will have moral objections to Lockheed Martin because it builds many weapons, including warplanes, helicopter gunships, missiles, electronic warfare devices, and naval artillery.
Should you Invest in Space Technology?
It is an exciting time for space technology. Visionary entrepreneurs, including Musk and Blue Origin's Jeff Bezos, are developing new companies and capabilities. The first private space capsule has reached the International Space Station, and there are plans for more. NASA has plans to return to the Moon and explore Mars.
Musk famously has plans for a Mars colony that will include a city, Space.com reports. Bezos wants a future in which millions of people will live and work in space. Bezos' plans include giant orbiting space colonies that thousands of people will call home and factories in space.
Space technology is exciting and glamorous and possibly vital to humanity's future. However, in today's world, space technology is a speculative investment.
Only people can afford to lose money, and those who can stomach investment in weapons makers should consider investing in space technology. Ordinary investors need to avoid investing in companies as SpaceX until somebody proves they can make money in space.
Are You Looking For Stock Investing & Trading Software? Here Are My Favorites.
My favorite
software for trading
is
TradingView
because it does everything well. It has backtesting, great charts, stock screening, and an active community of over 3 million people sharing ideas, plus a free plan available globally.
My favorite
software for investing
is 
Stock Rover
, as it specializes in deep fundamental financial screening, research, and portfolio management. It is the ideal platform for dividend, value, and growth investing.
My favorite
software for stock market news
is
Benzinga Pro
, with its super-fast real-time news engine, squawk box, and news impact ratings.
My favorite
AI trading software
is
TrendSpider
which enables automatic pattern recognition for Trendlines, Candlesticks, and Fibonacci levels.
Trade Ideas
uses AI to generate high probability daily trading signals for auto-trading.
My favorite
stock-picking service
is
Motley Fool Stock Advisor
, which has a proven track record of beating the market with excellent stock research reports.
Read the Full Top 10 Stock Market Software Testing & Review