Investors are interested in Riot Games because its massive multiplayer online game (MMOG) League of Legends had 115 million monthly players in July 2021, Leaguefeed estimates. The game is so popular that teams compete in 12 international leagues for the annual League of Legends Championship.
Riot Games makes enormous amounts of money from League of Legends.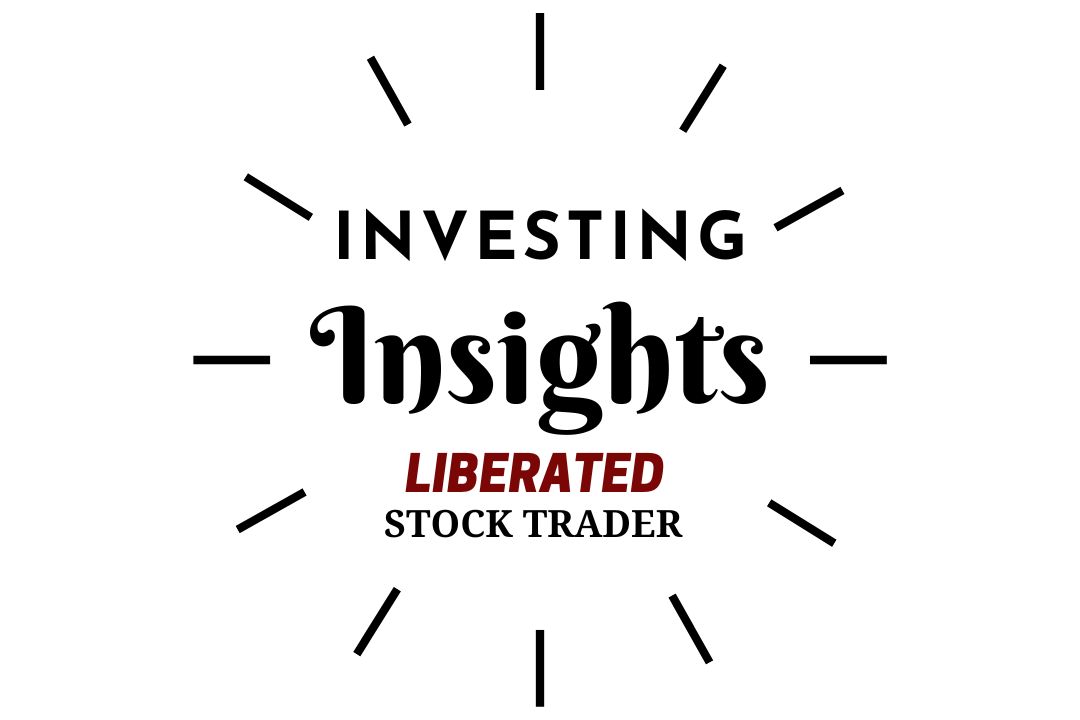 League of Legends generated $1.8 billion in revenue in 2021. League of Legends' revenues rose from $1.5 billion in 2019 to $1.75 billion in 2020, Statista estimates. The highest League of Legends annual revenue was $2.1 billion in 2017.
One League of Legends variant, Wild Rift, generated $64.7 million on mobile devices between October 2020 and July 2021. Over 46.3 million people downloaded and played Wild Rift between October 2020 and July 2021. League of Legends is so popular Netflix (NFLX) launched an animated series, "Arcane," based on the game.
Riot Games Stock
You cannot buy stock in Riot Games directly because Riot Games is not a publicly listed company. You can buy stock in the company that owns Riot Games, Tencent Holdings ADR (OTCMKTS: TCHEY), as Riot Games is a subsidiary of Tencent Holdings.
View this chart live on TradingView
Riot Games Stock Price
Riot Games does not have a stock price because the organization is not listed on any stock exchange. The owner of Riot Games, Tencent Holdings, does have a stock price of $41 in 2023, which is 50% lower than its all-time high of $98, which was reached in February 2021.
Tencent Holdings' stock price is down 40% this year because of mounting political pressure in the USA and the continuing Chinese governmental crackdown on excessive technology firms' profits.
Riot Games Stock Symbol
Riots Games' stock symbol is the ticker of its parent company, Tencent Holdings. In the USA, Riot Games trades under the symbol OTCMKTS: TCHEY. OTCMKTS means that the stock trades on the Over-The-Counter markets. Tencent stock also trades on the Stock Exchange of Hong Kong under the ticker 0700. HK.
View this chart live on TradingView
---
You want to be a successful stock investor but don't know where to start.
Learning stock market investing on your own can be overwhelming. There's so much information out there, and it's hard to know what's true and what's not.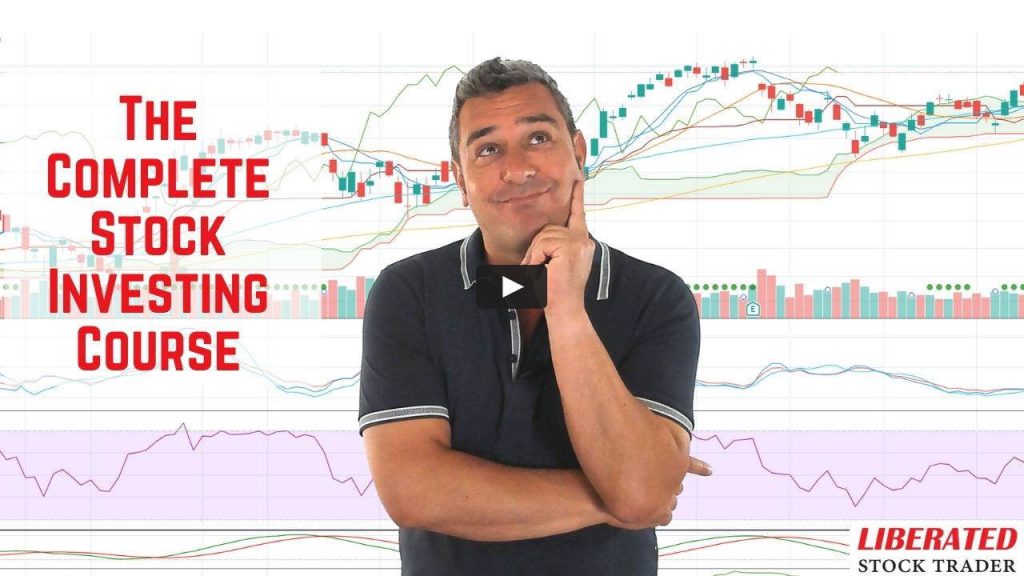 Liberated Stock Trader Pro Investing Course
Our pro investing classes are the perfect way to learn stock investing. You will learn everything you need to know about financial analysis, charts, stock screening, and portfolio building so you can start building wealth today.
★ 16 Hours of Video Lessons + eBook ★
★ Complete Financial Analysis Lessons ★
★ 6 Proven Investing Strategies ★
★ Professional Grade Stock Chart Analysis Classes ★
---
Tencent, Epic Games & Riot Games Stock
Tencent's ownership of Riot Games is in doubt. There is political pressure in the United States to force the China-based Tencent to sell Riot Games and a 40% stake in Fortnite developer Epic Games.
The Committee on Foreign Investments in the United States is reviewing Tencent's ownership of Riot Games and Epic Games. Some American politicians and intellectuals claim Tencent's ownership of the games companies threatens national security.
Tencent is negotiating with the Committee to keep its American holdings.
Tencent/ Riot Games Stock Value
Tencent Holdings is one of the world's largest social media and digital content companies.
Tencent's largest subsidiary is the Chinese social media platform WeChat or Weixin. Statista estimates WeChat has over 1.242 billion users, and over 500 million people use WeChat's search function every month. Tencent's other social media solution, the instant messenger QQ, has over 639 million Chinese users.
Tencent is one of the world's largest fintech companies. TechCrunch estimates WeChat Pay processes over 1.6 trillion yuan ($250 billion) annually. WeChat management claims 240 million people have used its "payments score" feature, which powers consumer credit solutions. WeChat's enterprise or business version has over 130 million active users monthly.
After Riot Games, Tencent's most valuable American holding is its 40% stake in Epic Games. Epic Games claims its Fortnite game has over 350 million registered players, and 15.3 million people participated in Fortnite's largest live event.
Tencent Holdings makes money. The company's revenues have tripled from 2016 to 2023.
See Tencent's Latest Financials on TradingView
The debt also grew during the pandemic. Tencent's total debts grew from $39.802 billion on June 30, 2020, to $45.057 billion on June 30, 2021.
The company is generating enormous amounts of cash. Tencent reported a quarterly operating cash flow of $5.077 billion and a quarterly ending cash flow of $21.953 billion on June 30, 2021.
The value of Tencent Holdings is enormous. It had Total Assets of $234.886 billion and $33.932 billion in cash and short-term investments on June 30, 2021.
Is Tencent Holdings (Riot Games) a Value Investment?
Many people might consider Tencent Holdings a value investment because of its low stock price, down 50% from its all-time high in February 2021.
But this would be wrong. Stock Rover calculates the margin of safety for Tencent Holdings to be -17%; this means Tencent is still overvalued by 17% versus its future cash flow.
Tencent/Riot games Stock Dividend
Tencent Holdings (TCEHY) pays dividends, unlike other social media companies. TCEHY shares will pay a dividend yield of 0.73% in 2023. The Tencent dividend payout has been consistent over the last six years.
Headwinds for Tencent/Riot Games Stock
The Chinese government is trying to restrict video game use. Reuters reports the National Press and Publication Administration limited MMOG play for people under 18 to three hours a week in August 2021. It is not clear if the restriction is enforceable, however.
The regulation forced Tencent to restrict the time and money children could spend on games such as Honor of Kings. Tencent executives claim they will work with authorities to comply with the regulations.
The restrictions could hurt Tencent because Honor of Kings was the world's top-grossing game over the last three years.
The MMOG restriction is the latest round in a growing conflict between tech companies and the Chinese government. Some Chinese officials fear the growing power of tech companies and want to restrict them.
Cynics, however, will wonder if the real motivation is to shake down tech companies for cash. The real motivation of Communist Party regulators could be cash rather than concern for China's youth.
Tencent Holdings stock offers both high value and enormous risk. Investors who want to cash in on video games could make money with Tencent Holdings. Yet, the company's base in China could limit future growth and revenues.
---
Investing In Stocks Can Be Complicated, Stock Rover Makes It Easy.
Stock Rover is our #1 rated stock investing tool for:
★ Growth Investing - With industry Leading Research Reports ★
★ Value Investing - Find Value Stocks Using Warren Buffett's Strategies ★
★ Income Investing - Harvest Safe Regular Dividends from Stocks ★
"I have been researching and investing in stocks for 20 years! I now manage all my stock investments using Stock Rover." Barry D. Moore - Founder: LiberatedStockTrader.com
Get Stock Rover Premium Plus Now or Read the In-Depth Stock Rover Review & Test.
---
Investment Alternatives to Tencent/Riot Games
Today's stock market offers many excellent Riot Games and Tencent Holdings alternatives. One advantage to these alternatives is they are American companies that are less vulnerable to the growing tensions between the United States and China.
You might consider three great alternatives, considering Tencent Holding's stock price is 50% lower and the company's headwinds at home in China and the USA.
These companies trade on US stock exchanges and are some of the best alternatives to Riot Games.
Activision Blizzard Inc. (NASDAQ: ATVI)
Activision Blizzard owns several of the world's most popular game franchises. The most prominent Activision game is World of Warcraft (WOW). The world's most famous massive multiplayer online game (MMOG).
View this chart live on TradingView
Activision estimates that World of Warcraft has over 26 million players.
Another popular Blizzard title, Overwatch, has over 7.154 million active players, and Activision's Call of Duty: Warzone has over 100 million players.
Activision Blizzard's incredibly popular mobile game Candy Crush has over 273 million monthly active users. Candy Crush is the third highest-grossing mobile game outside of China and the sixth highest-grossing game of all time.
Activision Blizzard makes money from games. It reported annual revenue 2022 of $7.47 and a 20% profit margin.
Those seeking a cheap, safe alternative to Tencent Holdings must investigate Activision Blizzard. I think Activision Blizzard could be one of the best stocks in the gaming sector.
Apple Inc. (AAPL)
Most people will not consider Apple a games company. However, games data platform Newzoo ranks Apple as the third-largest games company by revenue, after Tencent Holdings and Sony.
View this chart live on TradingView
Newzoo estimates Apple generated $3.758 billion in games revenue in the fourth quarter of 2020. Activision Blizzard generated $2.108 billion in games revenue, and Tencent Holdings generated $7.182 billion in games revenue in the fourth quarter of 2020.
Apple generates revenue by selling games through its App Store. The Wall Street Journal estimates Apple made $8.5 billion in annual operating profits from gaming and $10.95 billion in App Store gaming revenues.
Apple's gaming subscription service, Apple Arcade, generated $17.49 billion in net sales for the June 26, 2021 quarter. These figures show Apple generates enormous amounts of float from games.
Float is the term Warren Buffett uses to describe the cash companies receive from regular subscriptions. Buffett used the float from insurance premiums, utility payments, and newspaper subscriptions to build Berkshire Hathaway.
Berkshire Hathaway (NYSE: BRK.B) owns 907.56 million shares, a 5.5% stake in Apple Inc on June 30, 2021.
Berkshire Hathaway owns so much Apple because of the float the company generates from games. Buffett owns Apple because it generates enormous amounts of cash. Gaming is now a value investment that even Warren Buffett likes.
Apple experienced dramatic revenue growth during the pandemic. The quarterly revenues grew from $59.415 billion on June 30, 2020, to $81.494 billion on June 30, 2021. Stockrow estimates Apple's revenues grew by 37.16% in the June 30, 2021 quarter.
Stock Rover Research estimates that Apple is still undervalued with a Margin of Safety of +23%.
One advantage to Apple is that it does not own the games. Apple makes money no matter what games are popular because many players access the games through Apple devices. CEO Tim Cook claimed 1.65 billion Apple devices worldwide, including over one billion active iPhones, in January 2021.
That means Apple makes money no matter what game is popular. If Fortnite's popularity collapses, Apple will profit from whatever game replaces Fortnite as the fan favorite. Apple offers a high margin of safety because it is immune to the changing tastes of players and fads.
I consider Apple the best alternative to Riot Games because of the dividend and the enormous amounts of cash the company generates. Those seeking an alternative to Tencent Holdings must investigate Apple (AAPL).
Take2Interactive Software Inc. (NASDAQ: TTWO)
Other game publishers to investigate include Take2games. Take2 publishes games based on many licensed properties, including the National Basketball Association (NBA) and Marvel Superheroes.
View this chart live on TradingView
Take2 owns Rockstar Games, which publishes the legendary games franchises Grand Theft Auto and Red Dead Revolver. Grand Theft Auto is one of the most lucrative game franchises ever. Statista estimates Grand Theft Auto V had 214,900 concurrent players on Steam in August 2022. Tweak Town estimates that Grand Theft Auto V generated over $6.4 billion in sales between September 2013 and August 2021.
Take2 Interactive makes some money from its games. The company reported $813.35 million in quarterly revenues, a gross profit of $480.94 million, and a quarterly operating income of $170.47 million on June 30, 2021.
Take2 survived the pandemic without borrowing. It reported six quarters of negative financing cash flows between March 31, 2020, and June 30, 2021.
Stock Rover Research estimates that Take2 Interactive is overvalued with a Margin of Safety of -13%, meaning TTWO is not expected to generate enough cash flow to justify its current stock price.
Take2 shares pay no dividend, unlike Apple and Activision Blizzard. Yet, its shares are more expensive than those stocks.
Riot Games' owners Tencent Holdings, Activision Blizzard, and Apple show that games are a good investment.
Are You Looking For Stock Investing & Trading Software? Here Are My Favorites.
My favorite
software for trading
is
TradingView
because it does everything well. It has backtesting, great charts, stock screening, and an active community of over 3 million people sharing ideas, plus a free plan available globally.
My favorite
software for investing
is 
Stock Rover
, as it specializes in deep fundamental financial screening, research, and portfolio management. It is the ideal platform for dividend, value, and growth investing.
My favorite
software for stock market news
is
Benzinga Pro
, with its super-fast real-time news engine, squawk box, and news impact ratings.
My favorite
AI trading software
is
TrendSpider
which enables automatic pattern recognition for Trendlines, Candlesticks, and Fibonacci levels.
Trade Ideas
uses AI to generate high probability daily trading signals for auto-trading.
My favorite
stock-picking service
is
Motley Fool Stock Advisor
, which has a proven track record of beating the market with excellent stock research reports.
Read the Full Top 10 Stock Market Software Testing & Review
Related Stock Research Articles: