Do you love the Hulu streaming service and wonder how you can invest in and profit from Hulu? We provide all the information you need to make a solid investment decision.
Hulu is one of the fastest-growing video streaming sources. The name Hulu comes from the Mandarin Chinese word hùlù (互录/互錄), which means interactive recording.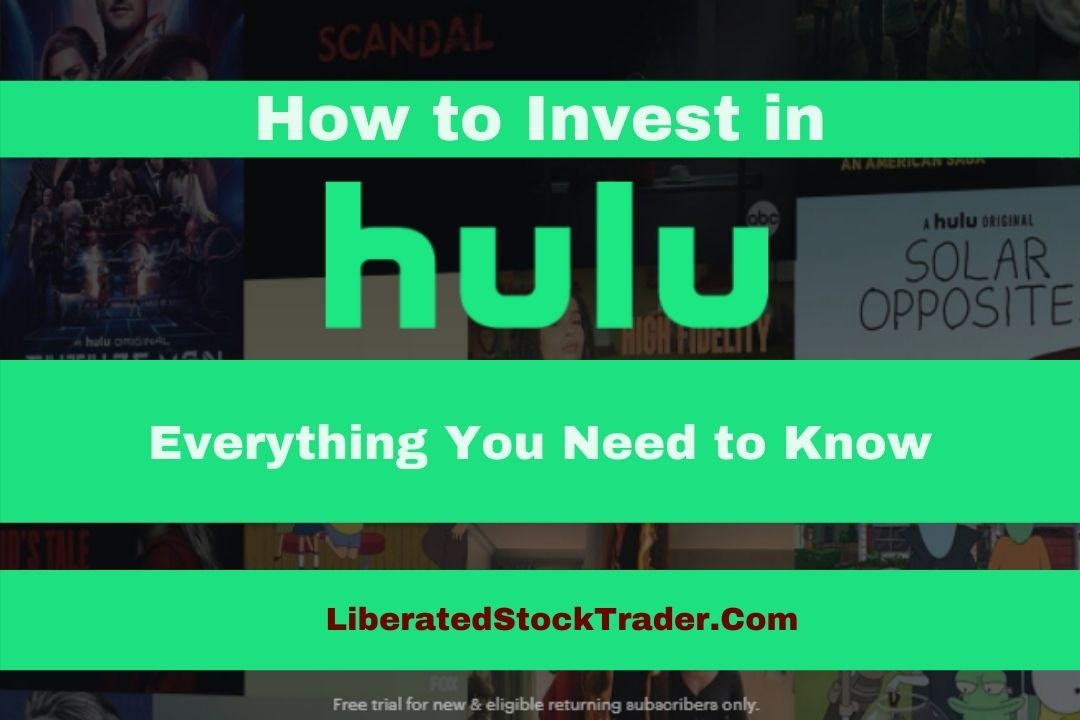 Hulu Stock Price
No Hulu stock is available directly to the public because Hulu is a privately owned joint venture. This means there is also no specific Hulu stock price or a stock ticker for the company. The only way to invest in Hulu stock is to buy shares in the companies that own Hulu, Disney, or Comcast.
Who Owns Hulu Stock
Hulu began in 2006 as a joint venture of NBC Universal, Facebook, Microsoft, Myspace, and Yahoo! Hulu began streaming in the United States in March 2008. The Walt Disney Company began investing in Hulu in 2009. 21st Century began buying into Hulu soon afterward.
Hulu is now a joint venture between The Walt Disney Company (60%), 21st Century Fox (30%), and Comcast (10%). In 2018 AT&T sold its ownership stake in Hulu to Disney when it acquired Time Warner. Comcast also announced its intention to sell its shares to Disney in 2021. Therefore, if you're interested in investing in Hulu stock, the only way to do so is by buying either Disney or Comcast shares.
Disney will buy Comcast's 33% of Hulu in January 2024 under an agreement with Comcast. Thus Disney will own 100% of Hulu in 2024 – if the deal goes through.
Why are Investors Interested in Hulu Stock
Hulu, like Netflix, is reshaping the modern entertainment world. With significant investments in original programming and a "no cable" service that streams directly to smart TVs, they are straightforward to set up and use.
Hulu currently has 28 million subscribers, and analysts project that it will reach 33 million by the end of 2023. This growth in subscribers indicates a greater demand for streaming services such as Hulu, which presents an opportunity for investors to get involved in the entertainment industry. Hulu's success could produce dividends for stockholders if its subscriber base continues to increase.
Hulu has some advantages over Netflix, as they have more recently released movies and live TV. This makes them an attractive alternative to traditional cable TV, which is rapidly losing subscribers. As those subscribers switch to streaming services like Hulu, their stock price
---
You want to be a successful stock investor but don't know where to start.
Learning stock market investing on your own can be overwhelming. There's so much information out there, and it's hard to know what's true and what's not.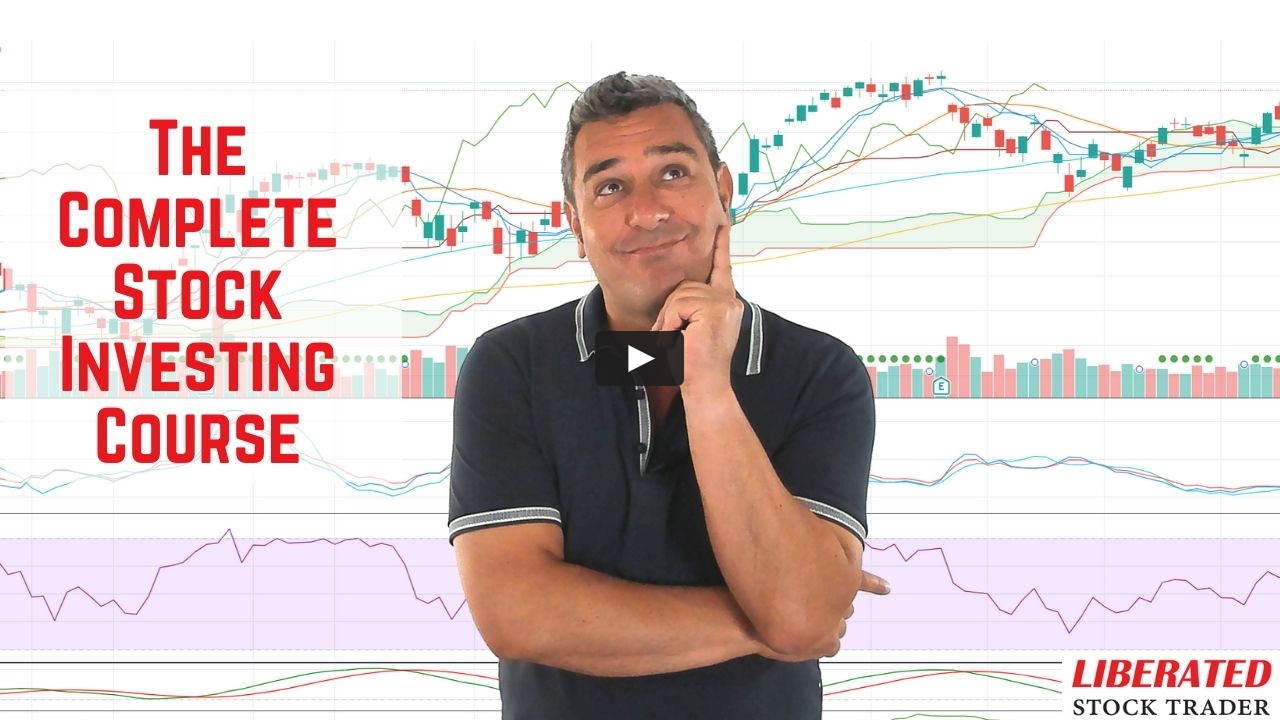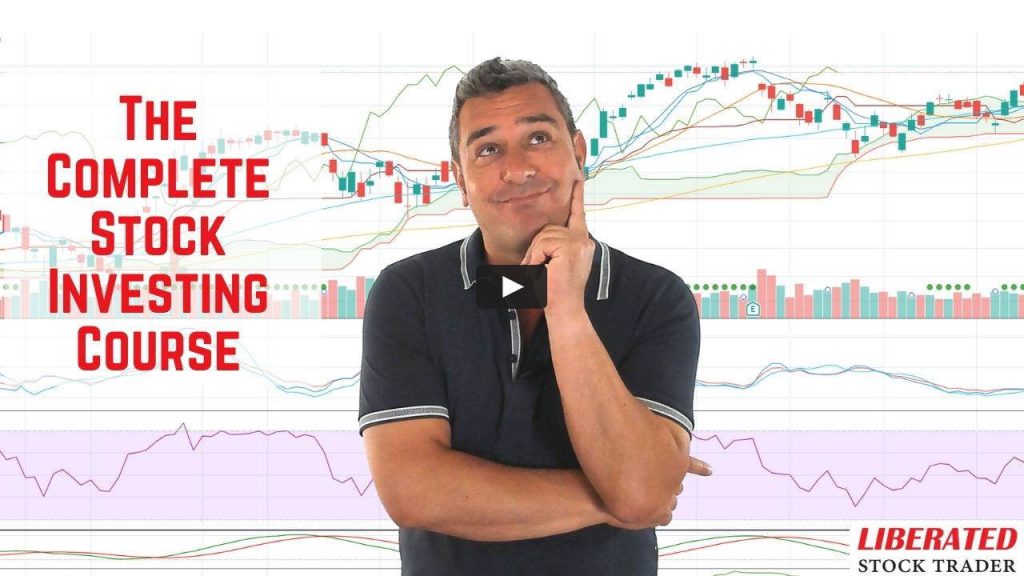 Liberated Stock Trader Pro Investing Course
Our pro investing classes are the perfect way to learn stock investing. You will learn everything you need to know about financial analysis, charts, stock screening, and portfolio building so you can start building wealth today.
★ 16 Hours of Video Lessons + eBook ★
★ Complete Financial Analysis Lessons ★
★ 6 Proven Investing Strategies ★
★ Professional Grade Stock Chart Analysis Classes ★
---
Netflix vs. Hulu Stock
Here are the key differences between Netflix and Hulu.
| | | |
| --- | --- | --- |
| Hulu vs. Netflix | Hulu | Netflix |
| Price Basic | $5-99/mo | $8.99/mo |
| Price Standard | $11.99/mo | $12.99/mo |
| Price Premium | $54.99/mo | $15.99/mo |
| US Audience | 36M | 73M |
| Global Audience | 0 | 193M |
| Streaming Shows | ✔ | ✔ |
| Live TV | ✔ | ✘ |
| Live Sports | ✔ | ✘ |
Hulu Statistics
Hulu is a premium video streaming service available in the United States. Hulu offers two plans, an ad-supported subscription for $5.99 a month and a commercial-free plan for $11.99 a month.
The number of paying Hulu subscribers in the United States grew from 22.8 million in the first quarter of 2019 to 35.5 million at the end of the third quarter of 2020, Statista estimates.
Hulu offers many original programs, including The Handmaid's Tale, the Marvel superhero show Helstrom, Books of Blood, The New York Times Presents, and Monsterland. Hulu produces some shows and distributes some Disney content.
Hulu is one of the few streaming services that can compete with Netflix (NFLX).
Netflix Statistics
Netflix reported that in 2023 it had over 238 million subscribers globally. This number is expected to grow to around 265 million worldwide by 2024, according to market research firm Statista. The company also continues to invest billions of dollars into content production and distribution to maintain its position as the world's leading streaming service. With a focus on exclusive content and existing partnerships with major studios such as Disney and Warner Bros., Netflix looks set not only to retain its subscribers but also to increase them further in the coming years.
Netflix is the clear, undisputed heavyweight of the premium streaming content world. But it faces many threats, from Hulu, Disney+, and even Google's YouTube.
Disney Hulu Stock
Investing in Hulu is easy because the Walt Disney Company (NYSE: DIS) owns a majority stake in the business. Disney recently invested significantly in Hulu, allowing it to produce more original content and compete better with Netflix. With its acquisition of Fox assets, Hulu now has access to exclusive content from major studios such as 20th Century Fox, which includes hit franchises like X-Men and Avatar. In addition to that, Hulu also offers live TV packages
.The Fox purchase gave Disney access to enormous amounts of content, including; The X-Men, Wolverine, The Fantastic Four, MASH, The Simpsons, Buffy the Vampire Slayer, Planet of the Apes, and Deadpool. The Fox deal gave Disney control of all the Marvel superheroes except Spider-Man and Venom.
In the United States, Disney offers a video streaming bundle that includes Hulu, Disney+, and ESPN+ for $12.99 a month. Disney+ offers Disney, Marvel, Pixar, Lucas Film (Star Wars), and National Geographic programming. ESPN+ offers live sports, including NBA Basketball, UFC fighting, Major League Baseball, College Football, the National Hockey League, Tennis, Major League Soccer, College Basketball, EFL, and PFL football.
Some popular ESPN programs, including NFL football, do not stream on ESPN+. ESPN+ also broadcasts original sports news, commentary programs, and some dramatic shows with sports themes.
Why Investors Want Streaming Video
Many investors are buying Disney and Netflix stock because streaming video could generate enormous amounts of float.
Float is Warren Buffett's term for a steady stream of cash a company generates from subscriptions. Disney generates float from Hulu, ESPN+, and Disney+ subscriptions.
Investors are interested in streaming video float because it could benefit from the coronavirus. The pandemic closes entertainment venues such as movie theaters and theme parks. Even in areas where entertainment venues are open, many people are afraid to enter them because of coronavirus.
Vast numbers of people are stuck at home because of coronavirus. Those people need entertainment; streaming video can provide cheap entertainment at home.
Investors believe Netflix and Disney will generate enormous amounts of float from streaming video platforms during the pandemic. Disney made the lucky decision to launch a massive streaming video platform, Disney+, in November 2019, just before the pandemic.
Other companies such as Comcast (NASDAQ: CMCSA) and AT&T (T) are entering the streaming video market for the same reason as Disney. Streaming video can generate revenue when movie theaters are closed, and advertising revenues are collapsing.
Disney Stock
The Walt Disney Company (DIS) is a popular stock because it is cheaper than Netflix (NFLX) and has paid dividends.
Disney last paid a semiannual dividend of 88₵ on January 16, 2020. Disney suspended the dividend until further notice in May 2020 because of the coronavirus.
Disney suspended its dividend because coronavirus has devastated some of its businesses, including theme parks and theater-release movies. The Walt Disney Company reported a -$4.996 billion quarterly operating loss on June 30, 2020.
Disney will need massive growth in streaming video revenues to compensate for losses elsewhere in the Magic Kingdom. Disney has borrowed enormous amounts of money to finance its operations.
Disney is a strong company because it has enough cash to survive the coronavirus. Disney has the cash to make huge acquisitions. For instance,  Disney can expand Hulu to other countries or purchase big streaming video platforms in countries such as Indie. A huge and smart purchase Disney can make is to buy the 33% of Hulu that Comcast owns before 2024. Under its current agreement, Disney will not get full ownership of Hulu before January 2024.
Disney is a good company with potentially lucrative assets, including Disney+ and Hulu, and a massive library of popular movies and TV shows. Disney also has huge liabilities, including empty theme parks and theater movies it cannot release. The superhero film Black Widow, for instance.
Black Widow was scheduled for release in Spring 2020 but was delayed. Disney had not announced a date for Black Widow's release in October 2020.
---
Investing In Stocks Can Be Complicated, Stock Rover Makes It Easy.
Stock Rover is our #1 rated stock investing tool for:
★ Growth Investing - With industry Leading Research Reports ★
★ Value Investing - Find Value Stocks Using Warren Buffett's Strategies ★
★ Income Investing - Harvest Safe Regular Dividends from Stocks ★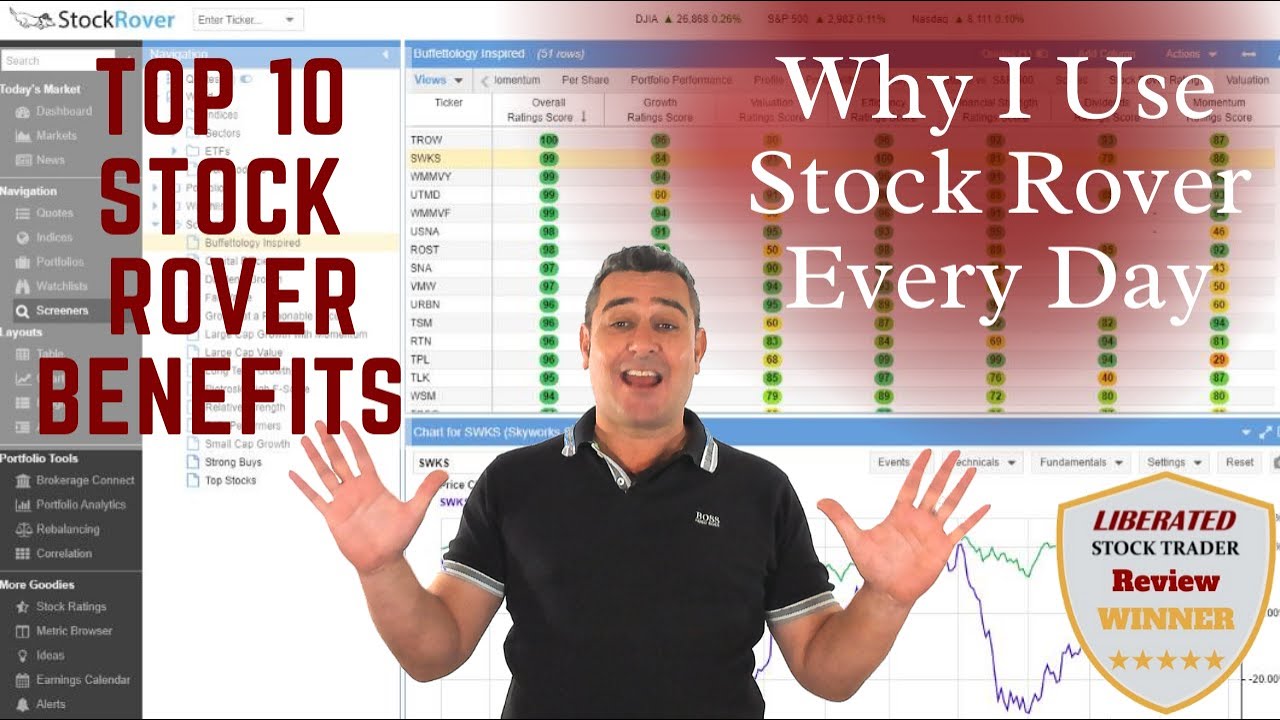 "I have been researching and investing in stocks for 20 years! I now manage all my stock investments using Stock Rover." Barry D. Moore - Founder: LiberatedStockTrader.com
---
Comcast Stock
The other stock investors can buy to get a piece of Hulu is Comcast (CMSA). Comcast will retain 33% of Hulu until January 2024 under a deal with Disney.
The Comcast Corporation (CMSA) is a telecom conglomerate that owns the Peacock video streaming service; the NBC broadcast television network, Dream Works Animation, the historic movie studio Universal, and many cable TV networks. Comcast's cable networks include CNBC, USA, and MSNBC.
Other Comcast subsidiaries include AT&T Broadband, the British broadcaster Sky, the streaming service XUMO and Xfinity. In many American cities, Xfinity offers cable television, home service, mobile phone service, internet, and home security services. Xfinity operates in Denver, Salt Lake City, Chicago, Los Angeles, Houston, Miami, Atlanta, Phoenix, Detroit, New York, Boston, Washington DC, and Boston.
Comcast's various products will have more than 200 million subscribers worldwide by 2022. Xfinity is projected to have the largest share of these subscribers, with around 136 million in the US alone. Peacock is expected to reach 45 million subscribers, CNBC 20 million, and NBCUniversal networks around 28 million. AT&T Broadband's subscriber base is estimated to be around 25 million, while Sky is expected to reach 11 million subscribers. Other smaller services like XUMO and Xfinity will likely remain relatively smaller, with a combined total of less than 10 million subscribers.
Thus, Comcast shares could be a cheap way to buy a piece of Hulu and streaming video.
Companies similar to Hulu you can invest in
Several companies operate video streaming services similar to Hulu. A number of those companies are publicly traded.
AT&T (NYSE: T)
The giant AT&T (T) owns the HBOMax streaming service through its Time Warner or Warner Media subsidiary.
Warner Media claims HBOMax and the HBO Cable TV network had 36.3 million US subscribers on June 30, 2020. However, Warner Media admits there were only 4.1 million HBOMax activations in the 2nd Quarter of 2020, Variety reports.
HBOMax streams many popular shows, including; The Sopranos, Game of Thrones, South Park, Doctor Who, Friends, Sesame Street, The Big Bang Theory, and several original series. HBOMax subscribers can access the Turner Classic Movies, MGM, and Warner Brothers film libraries and the Criterion Collection of classic movies.
AT&T's holdings include the Warner Brothers movie studios, HBO, the Hanna Barbara animation studio, Looney Tunes (Warner Brothers animation), DC Comics (home of Batman, Superman, and Wonder Woman), and several cable TV channels. AT&T's cable TV channels include HBO, Turner Classic Movies, TNT, Cinemax, TBS, the Cartoon Network, and CNN.
Other AT&T holdings include regional telephone companies such as Michigan Bell, Pacific Bell, BellSouth, and Illinois Bell, the Direct TV satellite television service, New Line Cinema, Castle Rock Entertainment, Turner Broadcasting, 50% of the CW broadcast TV network, Turner Sports, and 30% of the ticket website Fandango.
AT&T makes enormous amounts of money. AT&T reported a quarterly gross profit of $22.967 billion, a quarterly operating income of $3.532 billion, and quarterly revenues of $40.95 billion on June 30, 2020.
AT&T generates enormous amounts of cash from its subscriptions. AT&T reported a quarterly operating cash flow of $12.059 billion and a quarterly ending cash flow of $6.991 billion on June 30, 2020. AT&T had $16.941 billion in cash and short-term investments on June 30, 2020.
AT&T offered an enormous amount of value in the form of $547.898 billion in total assets on June 30, 2020. Many will consider AT&T a value investment because of its cheap shares. Mr. Market paid $26.76 for AT&T (T) shares on October 20, 2020.
AT&T will pay a 52₵ quarterly dividend on November 2, 2020. AT&T shares offered an annualized dividend of $2.08 and a dividend yield of 7.61% on October 20, 2020. AT&T could be a lower-cost alternative to Disney and Netflix.
ViacomCBS (NASDAQ: VIAC)
ViacomCBS (VIAC) owns the successful ad-supported free streaming service PlutoTV and a subscription streaming service known as Paramount Plus. Paramount Plus was formerly CBS All Access.
Statista estimates Pluto had 24 million active users worldwide in March 2020. Pluto TV's active user base grew from 15 million in April 2019 to 24 million in March 2020.
USA Today estimates that Pluto's subscriber base doubled between 2018 and 2020. Pluto TV offers two hundred channels with an interface resembling a traditional TV deal.
PlutoTV creates "channels" devoted to classic TV shows such as Star Trek: The Next Generation, Baywatch, and Three's Company. Another popular Pluto TV channel shows nothing but James Bond movies.
ViacomCBS's other streaming venture CBS All Access, has not been as successful. Variety estimates CBS All Access had 10 million subscribers in January 2020. ViacomCBS plans to expand and reorganize CBS All Access and change the name to Paramount Plus. Paramount is a more prestigious brand than CBS.
ViacomCBS owns the historic American broadcast TV network CBS and the historic movie studio Paramount Pictures. Other Viacom Subsidiaries include VH1, MTV, Nickelodeon, and 50% of the CW Broadcast network. However, one CBS All Access series Star Trek: Picard, a follow-up to Star Trek: The Next Generation, broke streaming records, Tech Crunch estimates.
ViacomCBS makes some money; it reported a quarterly gross profit in 2022 of $2.6 billion but fell short of its competitors. Netflix reported a quarterly gross profit in 2022 of over $7 billion; Amazon reported $4.3 billion, and HBO Max reported nearly $1.1 billion. The company plans to relaunch CBS All Access as Paramount Plus to compete with companies like Netflix and Disney+. The pivot is expected to focus onViacomCBS's quarterly financing cash flow of $1.128 billion shows it borrowed money to stay afloat. ViacomCBS had $2.288 billion in cash and short-term investments on June 30, 2020. Viacom offered some value in the form of $51.188 billion in total assets and a low stock price of $27.76 on October 21, 2020.
Can Hulu Compete with Netflix, Google, and Amazon?
Streaming video is a tough business because three giant tech companies compete.
Netflix (NFLX) dominates the market with 238.08 million subscribers worldwide in 2023. Alphabet (GOOG) subsidiary YouTube has two billion users worldwide.
Amazon Prime had 200 million US subscribers in January 2023; Amazon Prime gives users access to Amazon's streaming video service. That makes Amazon (AMZN) a player in streaming video.
Amazon, Alphabet, and Netflix are cash-rich companies, but their shares are expensive. Video is a sideline at Amazon and Alphabet. Alphabet's focuses are research and development and its Google search engine. Amazon focuses on retail.
There is a strong possibility Alphabet (GOOGL) will spin off YouTube to avoid antitrust action in the United States. The US Justice Department and 11 state governments filed an antitrust lawsuit against Alphabet on October 20, 2020.
If the Justice Department is successful, courts could break Alphabet up. That could lead to a YouTube initial public offering (IPO) and a popular new stock.
Hulu and Disney's success proves there is room for new competitors in the streaming market. Only time will tell if investors can profit from competitors' stocks.
Disney (DIS) could be a good long-term value investment because of its stake in Hulu.
Are You Looking For Stock Investing & Trading Software? Here Are My Favorites.
My favorite
software for trading
is
TradingView
because it does everything well. It has backtesting, great charts, stock screening, and an active community of over 3 million people sharing ideas, plus a free plan available globally.
My favorite
software for investing
is 
Stock Rover
, as it specializes in deep fundamental financial screening, research, and portfolio management. It is the ideal platform for dividend, value, and growth investing.
My favorite
software for stock market news
is
Benzinga Pro
, with its super-fast real-time news engine, squawk box, and news impact ratings.
My favorite
AI trading software
is
TrendSpider
which enables automatic pattern recognition for Trendlines, Candlesticks, and Fibonacci levels.
Trade Ideas
uses AI to generate high probability daily trading signals for auto-trading.
My favorite
stock-picking service
is
Motley Fool Stock Advisor
, which has a proven track record of beating the market with excellent stock research reports.
Read the Full Top 10 Stock Market Software Testing & Review