The Bose Corporation manufactures some of the best-loved sound products in the world. Bose's signature products include speakers, headphones, sleep aids, and vehicle sound systems.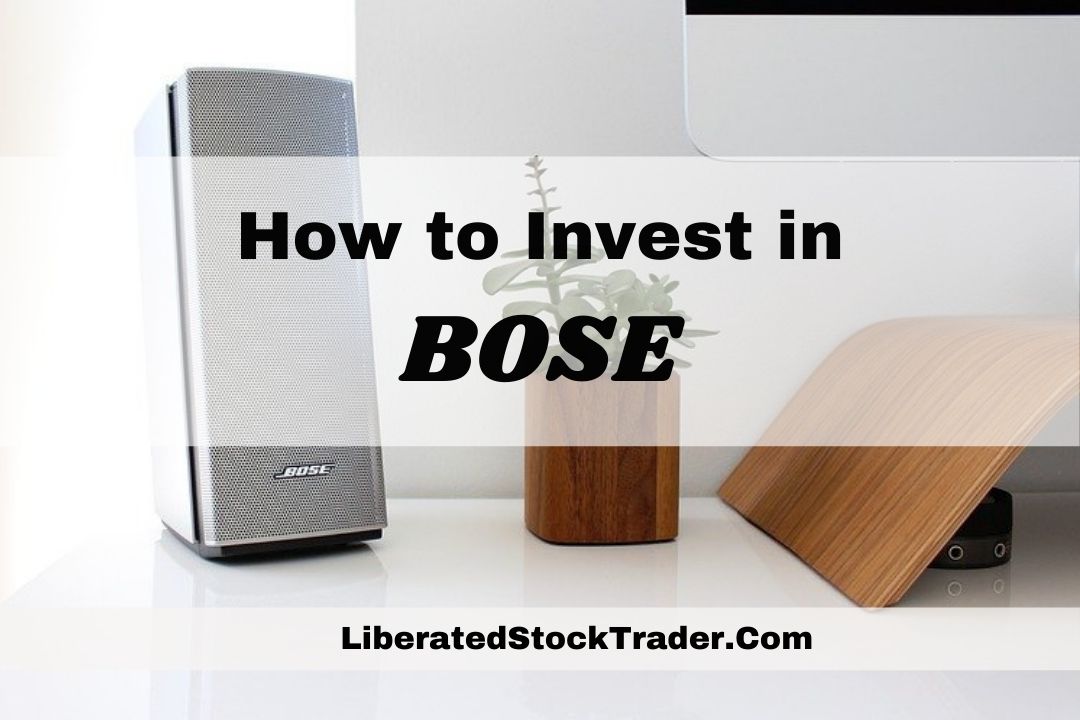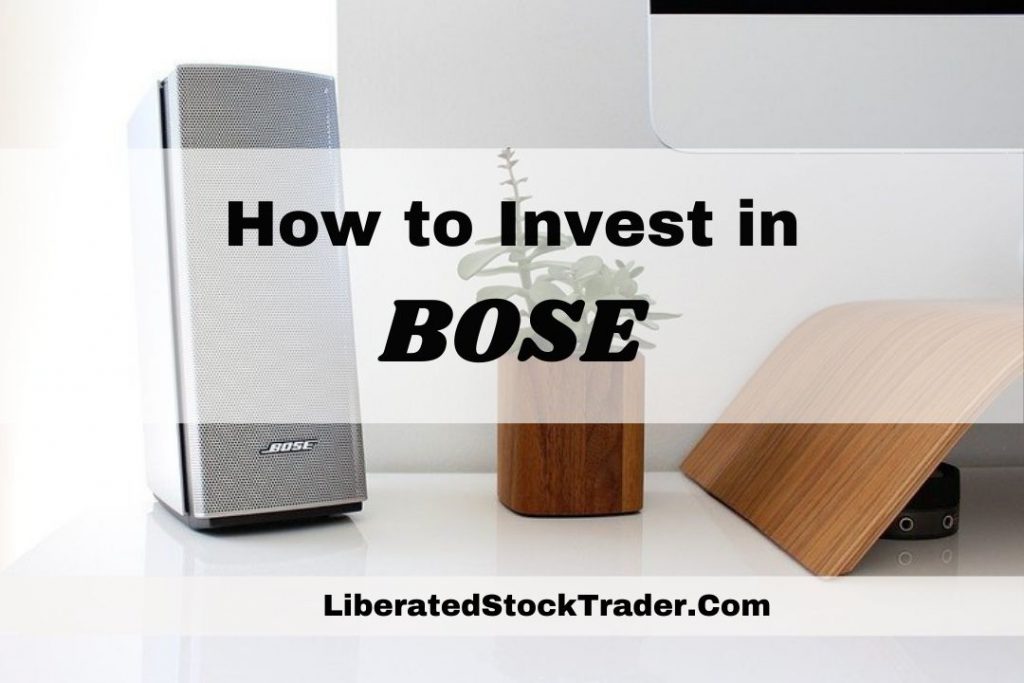 Note: This is an unbiased research report. The author or Liberated Stock Trader is not affiliated, paid by, or owns stock in any of the companies mentioned in this report. 
Bose Stock
You cannot buy Bose stock; it is not available on any stock exchange because the company is privately held. Amar G Bose founded the firm in 1964, and in 2011 he donated his shares to the Massachusetts Institute of Technology, making MIT the majority shareholder in Bose.
Bose is the 109th largest privately-held corporation in the United States, reporting over $4 billion in revenues in 2021.
Instead of earnings reports, Bose issues "Sustainability Reports." The Sustainability Reports contain data about Bose's energy use, carbon footprint, people management, safety, waste, community work, and social responsibility.  The Sustainability Reports say nothing about Bose's financial performance.
Bose Stock Price
Bose does not have a stock price on any stock exchange because Bose is a privately held company. This does not mean that Bose shares do not have a value; it simply means that there is no public knowledge about the price of the shares of Bose.
Bose estimated its 2020 annual sales at $3.6 billion. The other Bose financial numbers are impossible to find because the company has no obligation to disclose them to the public.
Who owns Bose?
The Massachusetts Institute of Technology (MIT) owns the majority of Bose Corporation shares. Amar Bose donated the shares to MIT two years before his death in 2013.
Bose IPO
Unusually for a successful technology company, Bose never issued an Initial Public Offering (IPO). A Bose IPO is improbable because the company makes money with its present business model. Bose has not needed to raise money from outside crowdfunding since 2017.
MIT is the majority stakeholder and receives regular dividends from the stock it owns. The only reason why an IPO for Bose would be considered would be if MIT needed a large cash injection. Considering that MIT's shares in Bose are non-voting shares, they probably will not have a say in any future IPO.
Bose raised $430.165 million through equity crowdfunding in 2017. A Bose IPO could be successful because Bose has a strong brand that commands loyalty.
---
Invest in yourself! Get all our courses & strategies for 50% off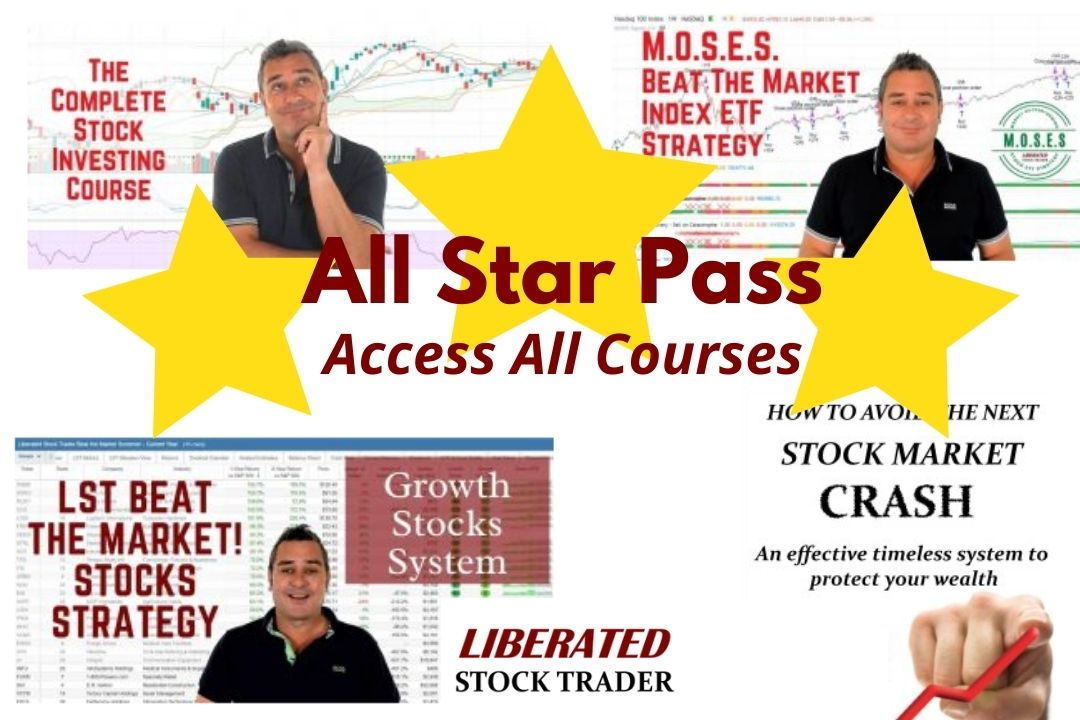 ★ Liberated Stock Trader Pro Stock Investing & Trading Course ★
★ M.O.S.E.S. Market Outperforming ETF Strategy ★
★ LST Beat the Market Stock Picking Strategy ★
★ Exclusive Bonus Course – The Stock Market Crash Detector Strategy ★
★ Fully Guided Videos, eBooks & Lifetime Email Support ★
★ 108 Videos + 3 Full eBooks + 5 Scripts for TradingView & Stock Rover ★
All Star Pass Black Friday -50% Deal Is Live - Ends In:
---
Bose Stock Symbol
There is no stock symbol or ticker for Bose shares because it has never been through the Initial Public Offering (IPO) process. During an IPO, the company's stock price and the ticker symbol are allocated. The corporation's shares will then begin trading on an exchange under a specific ticker.
The Success of Bose
Bose's business has boomed with the popularity of iTunes, online music, podcasts, streaming videos, audiobooks, and vehicle sound systems. The COVID-19 pandemic helped Bose because people are watching movies and listening to music at home, which increases the demand for high-quality sound systems.
One of Bose's most popular products is its noise-canceling headsets. Noise-canceling products are popular because they allow people to listen to music, audiobooks, and podcasts everywhere. Other popular Bose items include audio sunglasses and earbuds. Bose also sells some commercial products, including aviation headsets.
One of Bose's most interesting products is headsets for the military that allow soldiers to communicate and protect their ears on the battlefield. Those headsets have commercial applications in mines, factories, machine shops, construction sites, and other workplaces.
The popularity of home theaters and gaming drives demand for Bose products. Bose cashes in on that market with soundbars, headsets, indoor and outdoor stereo speakers, Bluetooth speakers, smart home products, and computer speakers. People use Bose speakers to listen to music, movies, and games.
Bose Corporation History
The Bose Corporation is an American success story and a classic tech company. Massachusetts Institute of Technology (MIT) electrical engineering professor Dr. Amar G. Bose founded the business in 1964.
Bose, a music lover, started the company because of the poor sound quality from a stereo he had bought. Four years later, Bose became a hero to music lovers worldwide when he introduced a speaker system that came close to reproducing live music.
The primary business at Bose is manufacturing and marketing sound products. Bose closed all 119 of its retail stores in North America, Europe, Japan, and Australia because of the COVID-19 pandemic, The Boston Business Business Journal reports. The Bose stores in India, South Korea, China, Southeast Asia, and the United Arab Emirates will remain open.
Most of Bose's business is now done online and through other retailers. Bose sells through major Amazon and brick-and-mortar retailers such as Walmart, Target, and other American retailers. Bose also sells many products through its website.
Bose: 3 Ways to Invest In Audio Perfection
1. Apple Inc. (NASDAQ: AAPL)
Apple (AAPL) is Bose's highest-profile competitor in the audio electronics sector. Apple designs and markets both speakers and headsets. Apple's products include the popular AirPods, including AirPods Max. Apple markets home speakers, including the HomePod and the Beats Pill.
View the Apple Chart Live in TradingView
Apple is Bose's most dangerous competitor because Chain Store Age lists the Apple Store as the fourth-largest e-commerce site in the US in terms of sales in 2020. Chain Store Age estimated Apple's share of US e-commerce sales at 3.5% in 2020.
Apple is one of the world's largest electronics brands, Apple's share of the global smartphone market is 23.4%. Apple is a leading electronics brand because smartphones are the world's most popular electronic device.
Smartphones have become the most popular means of listening to music and other audio content. Apple is one of the biggest suppliers of digital audio content. Apple Music had 72 million subscribers in June 2020.
Many people trust Apple as a source of content and hardware. That makes it difficult for Bose to compete with Apple.
Apple is one of the most lucrative companies in the world. Apple reported a $33.354 billion quarterly operating income and a $44.328 billion quarterly gross profit on December 31, 2020.
In 2022, Apple's net income grew from $259 billion in 2019 to $394 billion with profits rising to $99.8 billion.
Apple is a growing company; according to Stock Rover Research Reports, Apple's revenue growth rate was 12.37% in the quarter ending on December 31, 2022.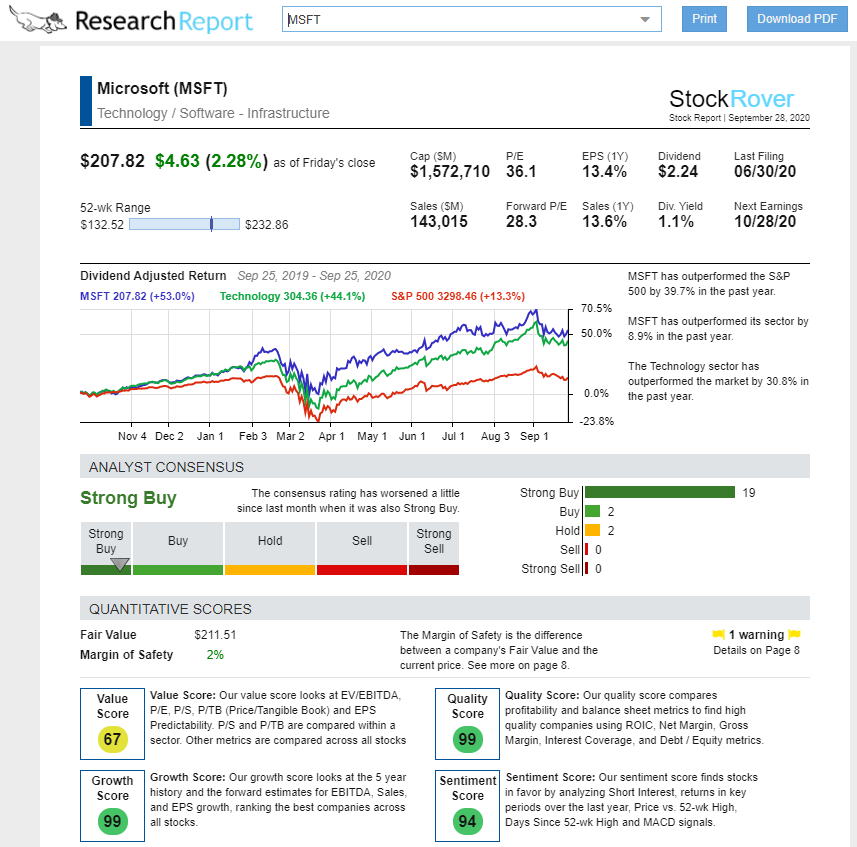 Get Your Free Stock Rover Research Report on Apple Inc.
One reason why investors love Apple is that it generates enormous amounts of cash and has an industry-leading profit margin of 25% in 2022.
Apple reported a quarterly ending cash flow of $24 billion on December 31, 2022. The quarterly ending cash flow fell from $46 billion in Q1 2022.
I consider Apple the best consumer electronics stock because of the low share price, the dividend, and the enormous amounts of cash the company generates. I like Apple because its revenues and gross profit continue to grow.
In old investment industry slang, a widows and orphans stock is an equity that is so safe people with no jobs, such as widows and orphans, could rely upon it for income.  Those seeking a safe income stock that offers growth need to investigate Apple.
---
You want to be a successful stock investor but don't know where to start.
Learning stock market investing on your own can be overwhelming. There's so much information out there, and it's hard to know what's true and what's not.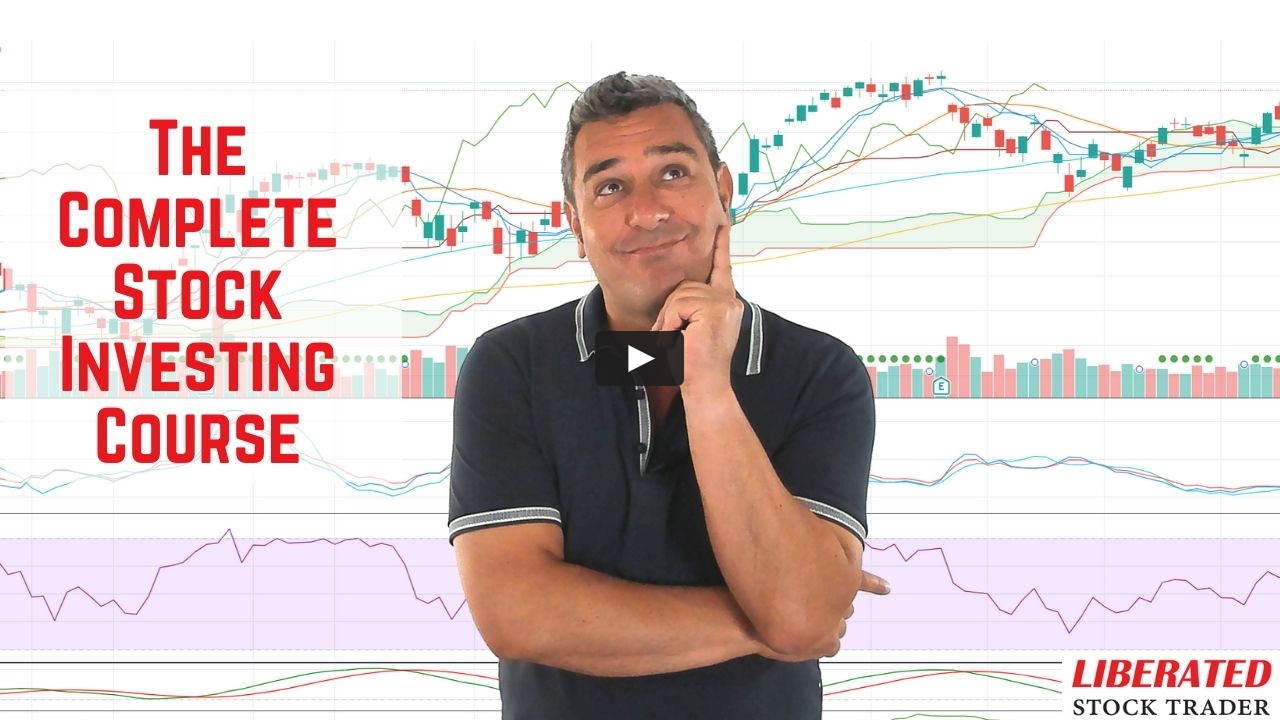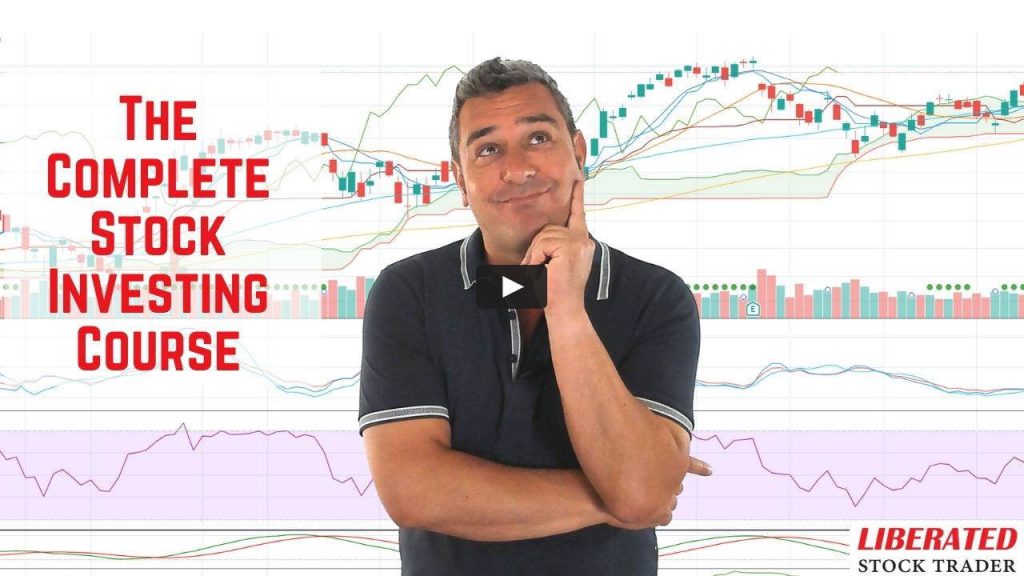 Liberated Stock Trader Pro Investing Course
Our pro investing classes are the perfect way to learn stock investing. You will learn everything you need to know about financial analysis, charts, stock screening, and portfolio building so you can start building wealth today.
★ 16 Hours of Video Lessons + eBook ★
★ Complete Financial Analysis Lessons ★
★ 6 Proven Investing Strategies ★
★ Professional Grade Stock Chart Analysis Classes ★
---
2. Sonos Inc. (NASDAQ: SONO)
The nearest direct competitor to Bose is Sonos (SONO), an American home audio product manufacturer.
Sonos' signature product is wireless speakers for televisions, stereos, computers, video games, home theaters, and other gadgets. Sonos also markets some wired speakers and voice control devices.
View the Sonos Chart Live in TradingView
The latest product at Sonos is the Radio HD audio streaming service. Sonos claims Radio HD offers high-definition lossless audio quality for endless streaming of songs. Listeners subscribe to Sonos HD for $7.99 a month.
Sonos HD's idea is to compete with audio streaming services such as Apple Music, Spotify (NYSE: SPOT), and Sirius XM (SIRI). Sirius XM owns Spotify's American competitor Pandora.
One reason Sonos management wants a streaming service is to generate steady income in the form of subscriptions. Warren Buffett calls such income float and used it to build Berkshire Hathaway. Float is any regular stream of cash, such as subscriptions or insurance premiums, a company can tap for growth or debt repayment.
Streaming audio subscriptions may not be a  reliable source of income. Spotify reported an -$67 million operating loss on December 31, 2022.
Sonos can make money, unlike Spotify. It reported an annual profit of $67 million in 2022 but I think it might be in trouble.
The quarterly operating income grew from $67.46 million on December 31, 2019. The quarterly gross profit grew from $227.62 million on December 31, 2019.
Sonos is a growing company. Its annual revenues grew from $1.14 billion in 2018 to $1.75 billion in 2022.
---
Investing In Stocks Can Be Complicated, Stock Rover Makes It Easy.
Stock Rover is our #1 rated stock investing tool for:
★ Growth Investing - With industry Leading Research Reports ★
★ Value Investing - Find Value Stocks Using Warren Buffett's Strategies ★
★ Income Investing - Harvest Safe Regular Dividends from Stocks ★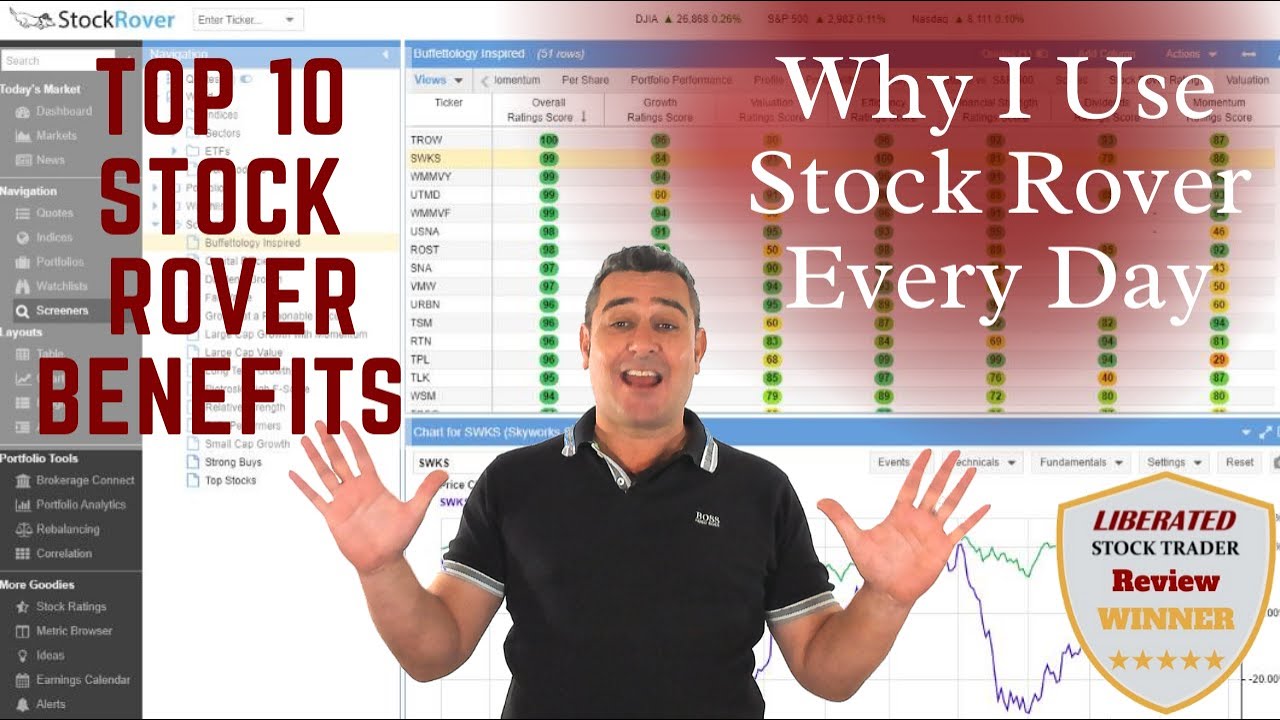 "I have been researching and investing in stocks for 20 years! I now manage all my stock investments using Stock Rover." Barry D. Moore - Founder: LiberatedStockTrader.com
---
3. Emerson Electric Co. (NYSE: EMR)
Emerson (EMR) is an American manufacturing company that makes some audio products, including Bluetooth Headphones for workers.
The headphones protect workers' ears from the noise made by machines. Bluetooth allows workers to communicate, or listen to audio, while they work.
Some Emerson brand audio products, including Bluetooth wireless products, are available from American retailers, including Walmart. Emerson's focus, however, is on industrial solutions, including automation, air conditioning, heating systems, and climate controls. Emerson also manufactures air conditioning and heating units for residences.
View the Emerson Chart Live in TradingView
Emerson is an indirect competitor to Bose that makes some similar products. Emerson does not manufacture speakers which are one of Bose's signature products.
Emerson makes money. It reported an annual income of $3.2 billion in 2022 with profit margin of 16.4%. Emerson is a stable company with steady growth.
Overall, Emerson paid a 2.12% dividend in 2022 and has an operating cash flow of $1.2 billion.
Emerson is a cheap dividend and income stock that offers some value. I do not consider Emerson a value investment because its ability to generate cash seems limited.
Conversely, Emerson is a stable company with a reasonable margin of safety. Emerson could be a good stock for people who need dividend income but want stability and a low price.
Emerson shows that smaller electronics manufacturers such as Bose can be stable, generate cash, make money, and pay dividends. Emerson does not show if Bose could be a stable or dividend-paying company, however.
The difference between Emerson and Bose is that Bose is primarily a consumer products company, while Emerson is an industrial and commercial products company. Most of Bose's customers are music and audio fans who want good sound and noise-canceling devices.
Most of Emerson's customers, on the other hand, are companies seeking large-scale solutions. The Bluetooth headsets at Emerson appear to be an accessory to the company's industrial automation.
The headset could allow workers to communicate with each other and their managers. In the future, Bluetooth headsets could allow workers to communicate with artificial intelligence (AI) running machines.
The workers could give voice orders to machines and talk to machines in the way that homeowners talk to Amazon's Alexa devices. A worker could use an Emerson Bluetooth headset to tell machines to turn on and off, for example.
Today, however, there appear to be few commercial or industrial uses for Bose or Emerson Bluetooth headsets.
Summary: Bose Stock
Bose is an extremely innovative company with strong assets. Bose's elite brand, product patents, profitability, and ethically strong corporate culture, would guarantee a successful IPO. Unfortunately, there is no sign that the public will ever get the chance to invest, as there are no plans for a Bose IPO.
Sonos, Apple, and Emerson Electric are the best viable alternative investments to Bose.
Are You Looking For Stock Investing & Trading Software? Here Are My Favorites.
My favorite
software for trading
is
TradingView
because it does everything well. It has backtesting, great charts, stock screening, and an active community of over 3 million people sharing ideas, plus a free plan available globally.
My favorite
software for investing
is 
Stock Rover
, as it specializes in deep fundamental financial screening, research, and portfolio management. It is the ideal platform for dividend, value, and growth investing.
My favorite
software for stock market news
is
Benzinga Pro
, with its super-fast real-time news engine, squawk box, and news impact ratings.
My favorite
AI trading software
is
TrendSpider
which enables automatic pattern recognition for Trendlines, Candlesticks, and Fibonacci levels.
Trade Ideas
uses AI to generate high probability daily trading signals for auto-trading.
My favorite
stock-picking service
is
Motley Fool Stock Advisor
, which has a proven track record of beating the market with excellent stock research reports.
Read the Full Top 10 Stock Market Software Testing & Review