Benjamin Graham, Peter Lynch, Jack Bogle, Joel Greenblatt, and Warren Buffett all have one thing in common?  They have stood the test of time as truly talented value investors.  They prove the point that long-term value investing is safer and more successful than day trading stocks.  All of them millionaires and billionaires who have left a legacy, unlike any day traders.
So you want to be a great investor and are investing for the long-term?  Well, we have what we believe to be the three best value investing stock screeners available on the market today.  How can we say that?  Because we have invested literally thousands of hours investing and using these stock screeners.
The Top 3 Best Value Stock Screeners
-
1st Place Winner Stock Rover

Best for U.S.A. Canadian Value Investors Seeking An Insanely Good Fundamental & Financial Analysis Stock Research Software. Easy to Use Yet Extremely Powerful. This is Our Outright Winner
Best for U.S.A. Canadian Value Investors Seeking An Insanely Good Fundamental & Financial Analysis Stock Research Software. Easy to Use Yet Extremely Powerful. This is Our Outright Winner
| | | |
| --- | --- | --- |
| Stock Rover Summary | Likes | Dislikes |
| | ★ Huge Selection of Fundamental & Financial Scanning Criteria | ✘ No Social Community |
| | ★ Incredible Stock Scoring Systems Allow You To Find Perfect Matches For Your Portfolio | |
| | ★ Unique 10 Year Historical Fundamentals Data | |
| | ★ Warren Buffet & Ben Graham Screeners & Portfolios Fully Integrated | |
| Visit Stock Rover | ★ The Best Usability & Setup | |
Stock Rover --  Best Stock Screener Review Winner 2019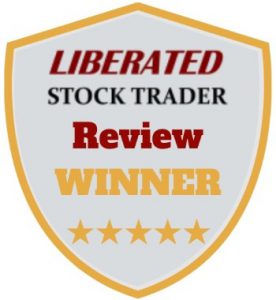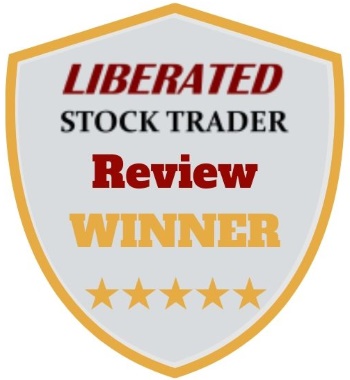 It is really impressive that Stock Rover has stormed into the review winners section of our Stock Market Software Review in its first try.
I now actively use Stock Rover every day to find the undiscovered gems that form the foundations of my long-term investments.
Stock Rover Pricing
You can have Stock Rover for free, however, the real power of Stock Rover is unleashed with the Premium Plus service.  Moreover, their top tier of service is not even expensive when compared to the competition.
How Much Does Stock Rover Cost?
Free $0 -- Scanning for 10,000 stocks, 43,000 mutual funds & ETF's, broker integration, portfolio analysis & market news
Essentials $7.99 US /mo -- 5 years of historical data, 10 fair value and margin of safety ratings per month + earnings calendar
Premium $17.99 US /mo -- 350 fundamental metrics, 10 years of historical data, stock & ETF ranked screening. 10 stock ratings per month, 20 fair value & margin of safety ratings per month.
Premium Plus (Recommended) -- $27.99 US / mo -- 10 years of historical screening, unlimited margin of safety and fair value scoring, unlimited stock warnings and stock ratings + analyst ratings scoring.
I strongly recommend going for the Stock Rover Premium Plus at $27.99 per month.  Why?  Because having used the service extensively, I cannot live without the unlimited stock ratings, analyst ratings scoring and the unlimited fair value and margin of safety scoring.
The lower-priced service tier limits the number of ratings, so go for the Premium Plus, it is well worth it at only $27.99.
Stock Rover Platform
Stock Rover runs on PC, Mac, Tablets, and Smartphones and requires zero installation, it simply works.  The market data, scoring, ranking, and analysis are for the USA & Canadian markets only.
Stock Rover has the best implementation of stock screening on a cloud-based architecture on the market.
Broker Integration
With Stock Rover, you get broker integration with practically every major broker, including our review winning brokers Firstrade and Interactive Brokers.  Stock Rover will take care of profit & loss reporting on your portfolio and provide recommendations for portfolio rebalancing.  Including income (dividend) reporting and scoring, it is a unique package.
Stock Rover is not for day traders, it is for longer-term investors that want to maximize their portfolio income and take advantage of compounding and margin of safety to manage a safe and secure portfolio.
Value Investing Fundamental Scanning & Screening
Another perfect score for Stock Rover as they hit the mark on company stock scanning and filtering, and fundamental watchlists also.
The list of fundamentals you can scan & filter on is truly huge.  Any idea you have based on fundamentals will be covered with over 600 data points and scoring systems.
Watchlists have fundamentals broken into Analyst Estimates, Valuation, Dividends, Margin, Profitability, Overall Score and Stock Rover Ratings.  You can even set the watchlist and filters to refresh every single minute if you wish.
The Excellent Stock Rover Ratings Engine For Value Investors
The team over at Stock Rover have implemented some great functionality, one I particularly like is the roll-up view for all the scores and ratings.  Here I have imported the Warren Buffett portfolio which includes his top 25 holdings.  I have also selected the "Stock Rover Ratings" tab.  This "Stock Rover Ratings" tab rolls up all analysis into a simple to view ranking system, saving a huge amount of time and effort whilst providing a wealth of insight.

Powerful Pre-Built Value Stock Screeners Integrated into Stock Rover
Stock Rover already has over 150 pre-built screeners that you can import and use.  You do need to have the Premium Plus service to take advantage of this, I have reviewed many of them and they are very thoughtfully built.  One of my favorites is the Buffettology screener.
The Stock Rover Buffettology Screener -- Screenshot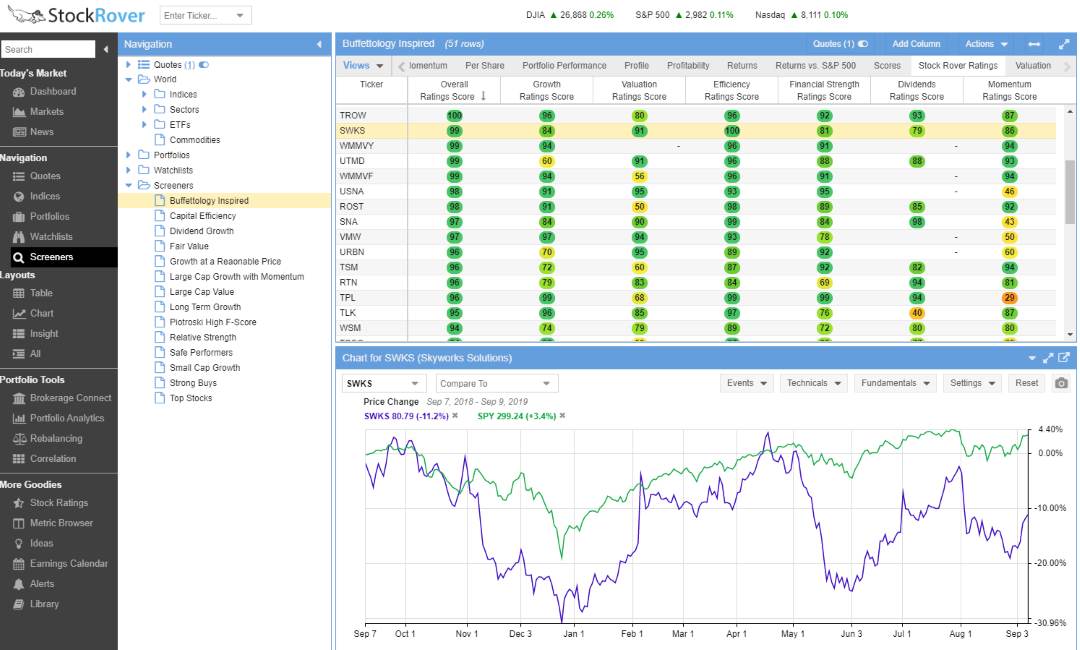 Stock Rover Screeners, Buffett's Holy Grail
Here is another screener that I really like.  If you select any screener, in this case, I selected the "Strong Buys Screener" the Fair Value Screener and simply select the "Fair Value" tab, you are rewarded with arguably the killer features of Stock Rover.  The Fair Value and Margin of Safety analysis and rankings.  These analysis factors are a nightmare to manually calculate yourself and it could be said, warrant the investment in Stock Rover all by themselves.
[Related Article: 4 Easy Steps To Build Your Own Warren Buffett Screener With Stock Rover]
Fair Value and Margin of Safety Rankings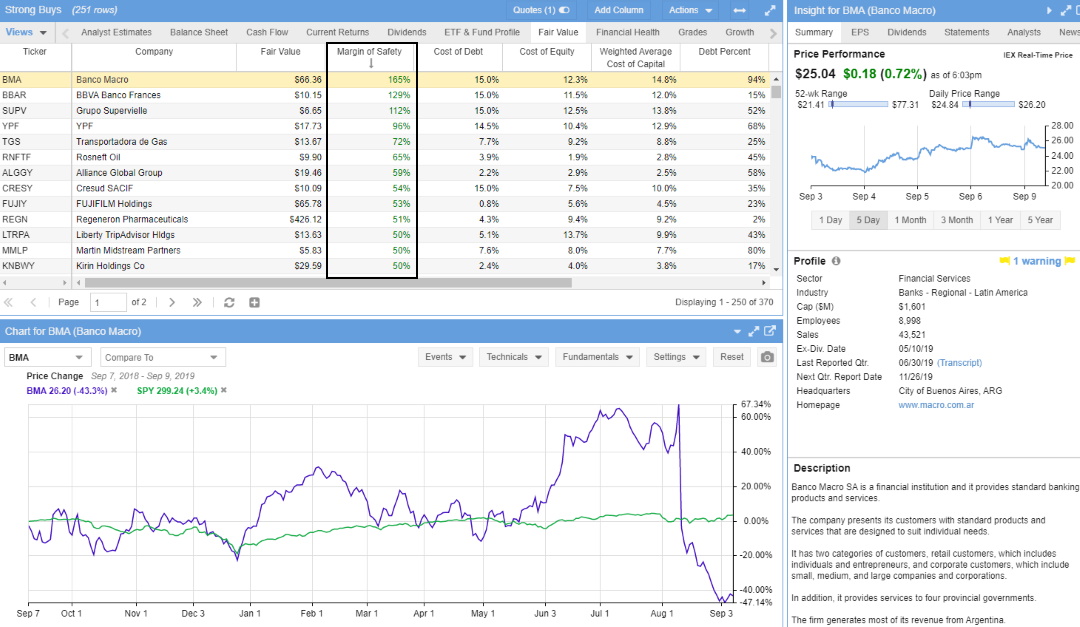 Detailed Dividend & Income Analysis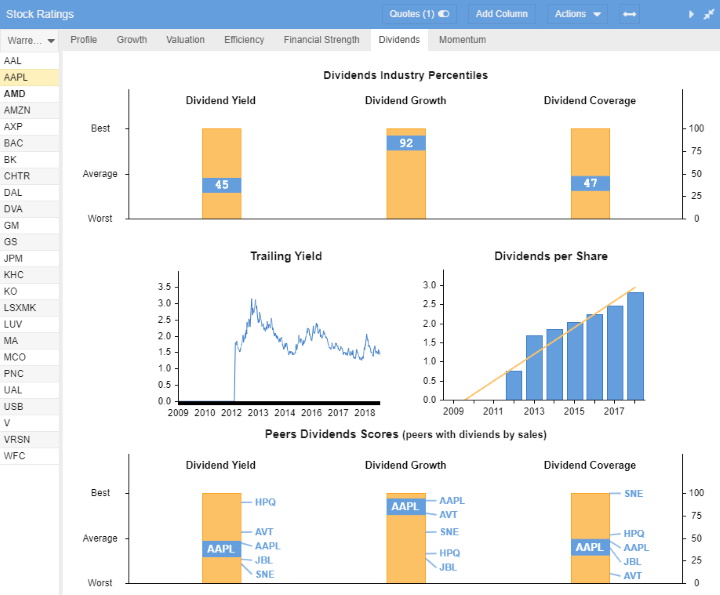 Another reason why I like Stock Rover so much is the detailed dividend and income analysis provided.
As all smart value investors know, to have a chance at excellent market-beating returns you need to accrue your dividends.
Stock Rover provides intelligent analysis to enable you to do just that.
Stock Charting & Technical Analysis Score
Looking at stock charts with Stock Rover is different from all the other software vendors on the market.  Whereas MetaStock & TradingView focus on hundreds of technical analysis (price/volume) indicators, Stock Rover focuses on charting the fundamental financial strength indicators.
With over 154 different financial indicators, and only 9 technical analysis indicators, Stock Rover is not the best service for technical analysis or frequent trading, but it is by far the most complete package for fundamental income and value investors.  So, although this section is for technical analysis, they are so good with charting fundamentals I have rated them a score of 70%.
Caveat -- there are no possibilities to draw trend-lines or annotate charts in Stock Rover.
Stock Rover Usability
Within 15 minutes I was using Stock Rover no installation required and no configuring data feeds, it was literally just there.  Stock Rover is up and running with a single click of the login button.
Even better is the fact it there are so many curated screeners and portfolios to import and use you are instantly being productive. It is quite a feat that it is so easy to use considering Stock Rover has so many powerful scoring and analysis systems.
Stock Rover Review Summary
Stock Rover wins our Stock Market Software review by providing the best software for value and income investors. A 10-year financials & fundamentals historical library plus incredible scanners including all of Warren Buffet & Ben Graham's favorite criteria. Fair Value, Margin of Safety and so much more.
If you are a long-term investor, this is the software for you.
-
Best Global Stock Screener for Investors & Day Traders who want the excellent Fundamental & Technical Stock Screener Capabilities at a great price point
Winner Best Global FREE Stock Screener
| | | |
| --- | --- | --- |
| TradingView Summary | Likes | Dislikes |
| | ★ Good Selection of Fundamental & Financial Scanning Criteria | ✘ No Deep Historical Data |
| | ★ Best Screener for Global Stock Markets -- Every Market Covered | |
| | ★ Ability to Screen Forex, Crypto & Commodities | |
| Visit TradingView | ★ Great Usability & Setup | |
TradingView is a serial winner in our reviews.  Review Winner "Best Stock Charting Software", "Best Free Stock Charting Software" and now a Winner for "Best Stock Screener".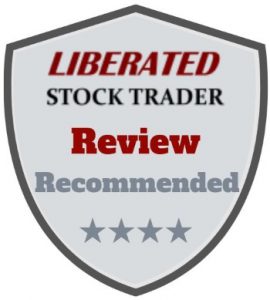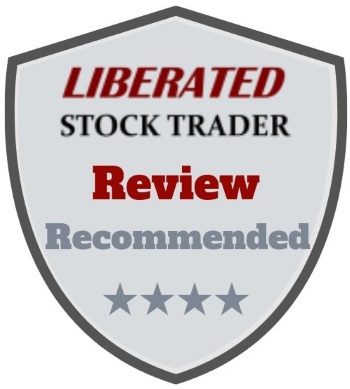 TradingView has a very slick system and they have put a huge amount of thought into how fundamentals integrate into the analytics system.
Key Benefits of TradingView
Watchlists
Watchlists have fundamentals broken into Performance, Valuation, Dividends, Margin, Income Statement, and Balance Sheet.  You can set the watchlist and filters to refresh every minute if you wish.
Economic Indicators & Filters
What makes TradingView stand out is the huge selection of economic indicators you can map and compare on a chart. For example, you can compare the Civilian Unemployment Rate versus the growth in Company Profits for the U.S.A.  This is incredibly powerful.
Price -- FREE & Premium
You can use TradingView right now, no login, no installation, and no cost.  However, you will find that the Pro Version of TradingView unlocks even more power and abilities.  Again Starting at $9.95 this is very inexpensive.
Global Data Coverage
We recommend TradingView for any international traders as the Market coverage is huge and if you want a very active trading community this is the place.
TradingView Fundamental Stock Screening & Analysis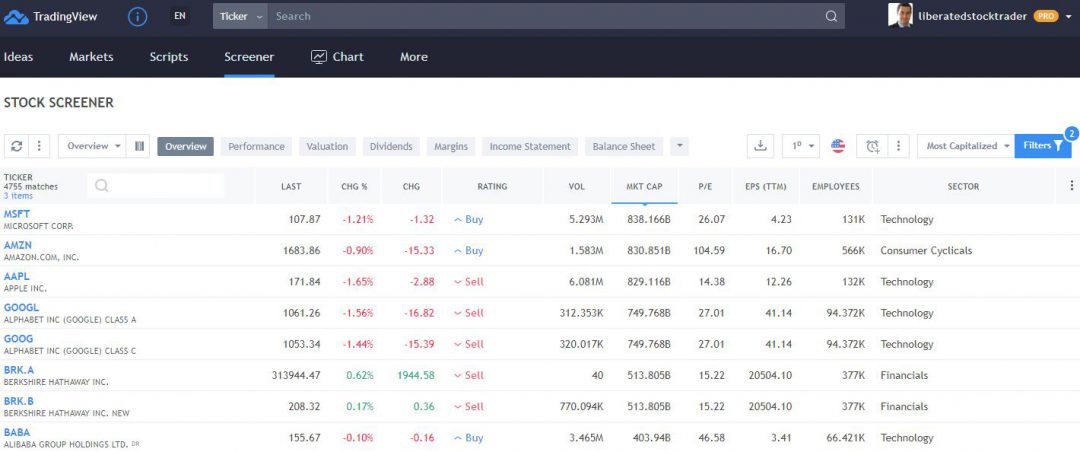 The TradingView Stock Screener comes complete with 150 fundamental and technical screening criteria, all the usual criteria are there such as EPS, Quick Ratio, Pre-Tax Margin and PE Ratio (forwards and trailing twelve months).  But it also goes deeps with more esoteric criteria such as the number of employees, Goodwill and Enterprise Value.
Another great thing about the screener implementation is that is is very customizable, you can configure the column and filters exactly how you like it.  As you can see above I have changed the overview screen to include the number of employees, P/E, and EPS TTM.
TradingView Summary
Extremely easy to use, low cost and packed with Stock Screener Power, including economic data.  The right combination for active international day traders who value a social community.
Watch This Introduction To TradingView Video
-
Best for U.S. & Canadian Investors, Who Want Good Fundamental, Technical Screening & Charting at a Great Price point
| | | |
| --- | --- | --- |
| TC2000 Summary | Likes | Dislikes |
| | ★ Excellent Selection of Fundamental & Technical Screening Criteria | ✘ No News Service |
| | ★ Great Workflow & Fundamentals Integration | ✘ No Social Trading |
| | ★ Can Create Custom Indicators | |
| Visit TC2000 | ★ Ability to Trade from Charts with TC2000 Brokerage Account | |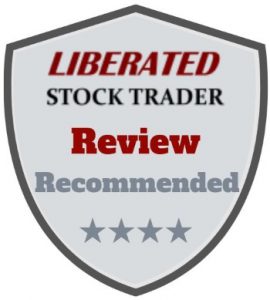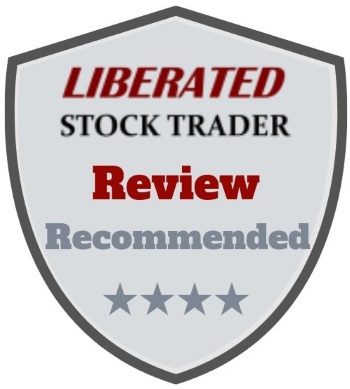 Make no mistake about it, if you want fundamentals screened in real-time layered with technical screens all integrated into live watch lists connected to your charts Telechart is a power player.
TC2000 was one of the few Winners in our "Best Stock Market Software Review"
I selected TC2000 as my tool of choice back in the year 2000 because it offered back then, simply the best implementation of fundamental scanning, filtering and sorting available on the market.  17 years later, they are still a leader in this section.
They offer a good selection of fundamentals to choose from, but what makes it unique is the fact you can, with a few clicks, create your own indicators based on the fundamentals.  You can then overlay the indicators directly on the charts, which opens up a whole new world and technical and fundamental analysis.
Screening For High Yield Dividend Stocks
Using TC2000 you can easily scan for and sort stocks based on dividend yield.  Here I built a real-time screener sorted by dividend yield, for companies valued and over $1 billion in enterprise value and with a book value per share close to or higher than the stock price.  As you can imagine this is valuable information.

Plotting Value & Fundamentals On A Chart
TC2000 does a very good job of enabling you to plot fundamentals like the P/E Ratio and EPS on the stock chart.  This can be valuable to the investor.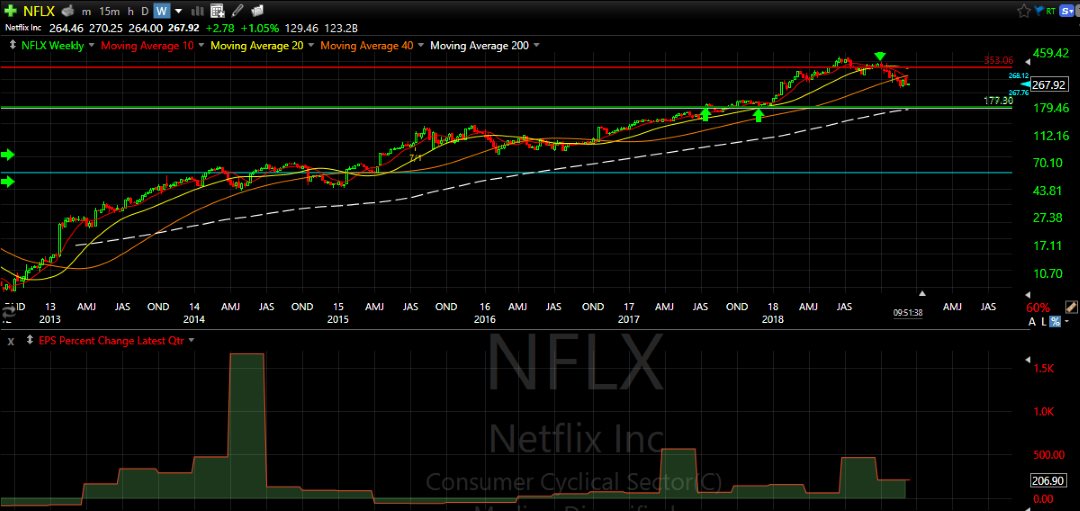 The only downside here is that it is only available for those who trade the U.S. and Canadian Stock Markets.
If you are interested in TC2000, click this button to get a huge discount on the Liberated Stock Trader PRO Training Course and our Stock Market Crash Detector Book (Combined Value $129)
Try TC2000 + Get Bonuses
-