If you are new to investing, it is easy to make wrong decisions, unless you choose to enroll yourself in stock market courses. It is easy to get carried away in buying and selling stocks and other investments. That's why investors need to have an investment portfolio. With an investment portfolio, investors can protect their initial investments and also grow their capital in ways they cannot imagine.
Investment portfolios do include some risks, but the benefits they offer are far-reaching, allowing investors to take control of their finances, especially by having a firm manage their assets with a minimal fee.
The Benefits of Investment Portfolio
Allows for Diversification
When you have an investment portfolio, it does not guarantee that you will rake in millions of dollars right away. You still have to allocate your money prudently to gain the benefits. An investment portfolio can be a way for you to achieve that. Once you have the necessary exposure to the potential financial markets, you can see what the available options are for you to diversify. Having a diversified investment portfolio allows you to spread your capital among several investment categories, not just the one that you are most comfortable with.
Diversification is a process that allows investors to put their money in different asset classes — should one financial market fail, they would have other sources of profit. If you can diversify your assets, you can hold as much as 300 different securities and assets, and benefit if 250 of them are doing well while the remaining 50 are not. This way, you still gain a considerable profit.
---
You want to be a successful stock investor but don't know where to start.
Learning stock market investing on your own can be overwhelming. There's so much information out there, and it's hard to know what's true and what's not.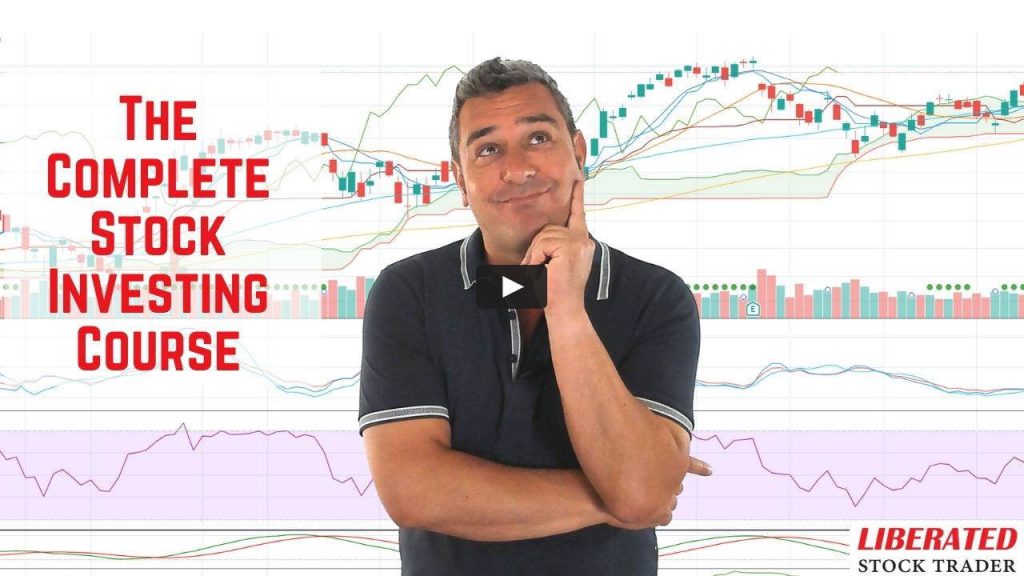 Liberated Stock Trader Pro Investing Course
Our pro investing classes are the perfect way to learn stock investing. You will learn everything you need to know about financial analysis, charts, stock screening, and portfolio building so you can start building wealth today.
★ 16 Hours of Video Lessons + eBook ★
★ Complete Financial Analysis Lessons ★
★ 6 Proven Investing Strategies ★
★ Professional Grade Stock Chart Analysis Classes ★
---
Security Analysis
When you invest, you should take time to analyze the economy, industry, and the company you wish to invest in. While investment portfolio functions on the investment in individual securities, there is less focus on the merits of each standalone security. There is more importance on how each one will fit on the overall performance of the portfolio. With this, there is less time spent on individually analyzing each asset even when there are notable changes in the economic system.
The best tool for security analysis on the market today is Stock Rover, providing portfolio analysis, portfolio balancing, and deep level research reports and stock screening.
Streamlined Investment Approach
Having an investment portfolio is useful for investors who are keen on having a systematic approach to their investments. Since all their assets are appropriately and adequately prepared, it is easier for them to see which assets are performing well and which ones are falling behind. The decision of when and which to let go does not follow emotions but rather objective decision making. It starts with having a clear portfolio goal and an investment strategy. You have to outline your projected date of return on investment, the rate of return, and your risk tolerance. You have to note that the success of your investment is hinged on your goals and strategies. Make sure that you stick to that and do not let your emotions influence your decision to buy or sell.
Flexibility in Investment Style
An investment portfolio is beneficial for both active and passive investors. Active investors are those who are continually buying and selling. If you don't like the idea of shouldering hefty transaction costs and tax implications of active investing, passive investing should be your option. Passive investments are better managed by investment portfolios. It allows investors to lessen their portfolio turnovers since the weights of each asset and security is not dependent on the market or economy, provided that the overall portfolio risk profile does not change.
If you want to gain the benefits the same as above, you need to consider having an investment portfolio where you can outline your goals and objective, determine your investment strategy, and where you can see all your assets and securities grow.
---

Investing In Stocks Can Be Complicated, Stock Rover Makes It Easy.
Stock Rover is our #1 rated stock investing tool for:
★ Growth Investing - With industry Leading Research Reports ★
★ Value Investing - Find Value Stocks Using Warren Buffett's Strategies ★
★ Income Investing - Harvest Safe Regular Dividends from Stocks ★
"I have been researching and investing in stocks for 20 years! I now manage all my stock investments using Stock Rover." Barry D. Moore - Founder: LiberatedStockTrader.com
Get Stock Rover Premium Plus Now or Read the In-Depth Stock Rover Review & Test.
---