Best for Investors buying Stocks, Options & ETF's directly from Charts using award-winning TC2000.  Also, take advantage of incredibly low margin rates.
TC2000 Brokerage Review Ratings
TC2000 Brokerage Rating
4.1/5.0
💸 Trades & Commissions
★★★✩✩
📈 Trading Platform
★★★★★

🙋‍♂️

Customer Support
★★★★★
📰 Research & News
★★✩✩✩

💵

Account Opening Balance
★★★★★
🔍 Regulation
★★★★★
Open an Account with TC2000 Brokerage
TC2000 Brokerage Review Summary
This TC2000 Brokerage review recommends it for investors buying Stocks, Options & ETF's directly from charts using award-winning TC2000. Also, take advantage of low margin rates. TC2000 Brokerage is a relatively new offering from Worden Brothers Inc.  This is a well-established company offering one of the best stock analysis software packages around.
TC2000 Brokerage: Features
| | |
| --- | --- |
| ⚡ Features | Charts, Watchlists, Easy Scanning |
| 🏆 Unique Features | Trading from Charts, Options Strategies |
| 🎯 Best for | Stock Traders & Investors |
| ♲ Subscription | Monthly, Yearly |
| 💰 Cost Per Stock Trade | $4.95 |
| 💻 Platform | Web/PC/IOS |
| 🌎 Region | Global |
Pros
Excellent Trading Platform
Excellent Trading From Charts Implementation
Very Low Margin Rates
Excellent Customer Satisfaction
Cons
Lack of News & Research
No Futures or Forex
$4.95 per Stock Trade
What is TC2000 Brokerage?
TC2000 Brokerage is a relatively new offering from Worden Brothers Inc.  This is a well-established company offering one of the best Stock Market Analysis Software Packages around.  The logical step for Worden Brothers was to expand into the Brokerage side of the business.
They offer Stock Trade commissions at $4.95, less than Merrill Lynch, and their Options trades are $2.95 + $0.65 per contract.
They surprisingly lead the pack in Margin Interest Rates.  When you buy a stock with margin, it enables you to leverage that stock with borrowed money.  This is traditionally where brokerage firms make a lot of profit through this lending.
However, TC2000 Brokerage does not take advantage of the client in this area and simply offers very low-interest rates of 3% to 4.2% on the margin loans.
The icing on the cake, though, is that you get to trade directly off the charts with TC2000.  TC2000 enables real-time fundamental and technical screening of the entire stock markets, including ETFs, and lets you easily create indicators from market conditions.  Not only that, but the Options trading in TC2000 is also arguably one of the best in the industry.
TC2000 brokerage only offers to trade in Stocks, Options, and ETF's, but if this is all you need, then this is a first-class operation that should meet your needs.
TC2000 Brokerage Commissions & Trades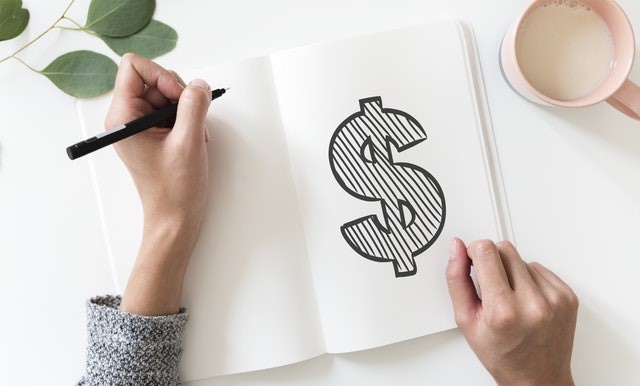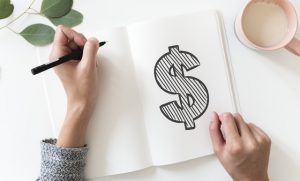 If you only want to trade stocks, options, and ETF's and would like to utilize leverage to increase your buying power, the TC2000 Brokerage could be ideal for you as they offer an incredibly low 3% to 4.2% margin costs.  These rates are available to those with smaller balances also.
Stock Trades are a flat fee of $4.95, and the Options Contracts are $2.95 + $0.65, which is at the high point across all brokers.
Lastly, ETF trades are $4.95.  There are no commissions free ETFs available.  Outside of Stocks, Options, or ETFs, there is nothing else to trade.  If you are looking for a full-service broker offering everything, including Bonds, Forex, or Commodity Futures, then it may be worth looking at Firstrade or others in our Top 10 Broker Review.
TC2000 Brokerage Stock Trading Platform
How do you find the in-play stocks, that have high volatility and are in a strong trend?  This is the job of the trading platform.
As you may have noticed in our Review of the Best Stock Market Analysis Software, TC2000 was one of the clear winners.

Worden Brothers continue their winning ways, with very competitive pricing starting at only $10 per month for the Silver package.  I would recommend Gold to begin with as you get a more powerful alerts engine and unlock the considerable power of the Technical & Fundamental Scanning and Filtering that TC2000 is famous for.
TC2000 is aimed squarely at those trading Stocks, ETF's, Mutual Funds, and Options only, specifically on the US A and Canadian Markets.
The software is first class, runs on PC, Mac, and Tablets SmartPhones, and requires Zero complex configuration.
Support is excellent both on the forums or via the phone, where you get to speak immediately with skilled personnel in the US.
If you trade U.S. Stocks, ETF's or Mutual Funds, then this is a great solution.  Worden also provides regular live training seminars that are of very high quality and also tours the US A with free live training seminars for subscribers.
Worden Brothers make a clean sweep when it comes to trade management, with full Broker Integration (as long as you choose them as your broker).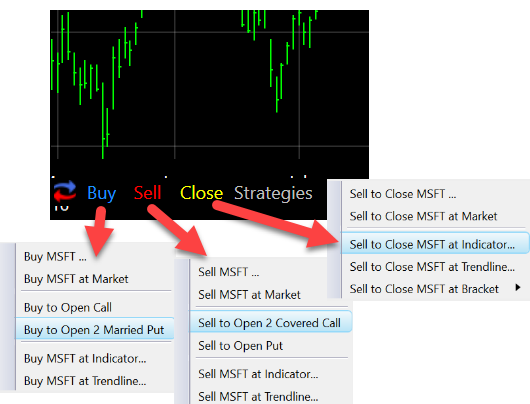 TC2000 also offers fantastic Options trading and integration; you can scan and filter hundreds of Options strategies and then execute and follow them directly from the charts.
Good Profit & Loss tracking & Analysis round off the package.
Industry Leading Options Trading Visualizations & Live Trading
Options Strategies
Use the Strategies button in the lower left of a chart to open option strategy tickets directly on the chart. The menu divides strategies into bullish, bearish, and volatility categories. Strategies include single-leg, multi-leg, and combinations of the underlying stock.
Multi-leg strategies open as a single trading ticket on the chart.
How Trade Options From Charts with TC2000 Brokerage – Video
Fundamental Scanning and Screening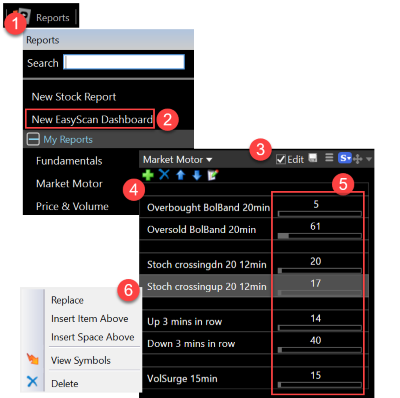 Make no mistake about it; if you want fundamentals stock screeners in real-time layered with technical screens all integrated into live watch lists connected to your charts, TC2000 is a power player.
I selected TC2000 as my tool of choice back in the year 2000 because it offered simply the best implementation of fundamental scanning, filtering, and sorting available on the market.  To this day, they are still a leader in this section.
They offer a vast selection of fundamentals to choose from, but what makes it unique is the fact you can, with a few clicks, create your own indicators based on the fundamentals.
You can then overlay the indicators directly on the charts, which opens up a whole new world and technical and fundamental analysis.  10 out of 10 for TC2000 again.
Read the Full TC2000 Trading Platform Review
TC2000 Brokerage Customer Satisfaction

TC2000 has an avid following; I know I am a member of the forum and a long-term member.

They receive a 5-star rating for customer satisfaction.
The support covers chat, phone, and email, and I have been in contact with the support desk, and they are skilled and capable operators who resolve issues immediately.
The only area in which they do not excel is in the research and news services included.  You can pay an extra $8 per month to get integrated MT Newswire, but the selection does not compare to the offering from Firstrade or Interactive Brokers.
Brokerage Regulation & Account Minimum
Is the company well established, well funded, and well regulated?  This is the main object of this round of comparisons.

Any US-based Broker should be a member of the following institutions.
Financial Industry Regulation Authority (FINRA) Membership.
FINRA is a nonprofit organization established to protect investors and ensure that the members comply with the law and the Securities and Exchange Commission rules.  They audit all members regularly.
Securities Investor Protection Corporation (SIPC) Membership.
The SIPC is there to protect and hopefully recover any money lost if a Brokerage firm fails.  Although Broker failure is rare, it can happen, and SIPC membership ensures that your account is protected up to $500,000.
TC2000 has all the protection required in the U.S.A, they are fully registered in the FINRA Database and have SIPC insurance.
Open an Account with TC2000 Brokerage
Are You Looking For Stock Investing & Trading Software? Here Are My Favorites.
My favorite
software for trading
is
TradingView
because it does everything well. It has backtesting, great charts, stock screening, and an active community of over 3 million people sharing ideas, plus a free plan available globally.
My favorite
software for investing
is 
Stock Rover
, as it specializes in deep fundamental financial screening, research, and portfolio management. It is the ideal platform for dividend, value, and growth investing.
My favorite
software for stock market news
is
Benzinga Pro
, with its super-fast real-time news engine, squawk box, and news impact ratings.
My favorite
AI trading software
is
TrendSpider
which enables automatic pattern recognition for Trendlines, Candlesticks, and Fibonacci levels.
Trade Ideas
uses AI to generate high probability daily trading signals for auto-trading.
My favorite
stock-picking service
is
Motley Fool Stock Advisor
, which has a proven track record of beating the market with excellent stock research reports.
Read the Full Top 10 Stock Market Software Testing & Review
---
You want to be a successful stock investor but don't know where to start.
Learning stock market investing on your own can be overwhelming. There's so much information out there, and it's hard to know what's true and what's not.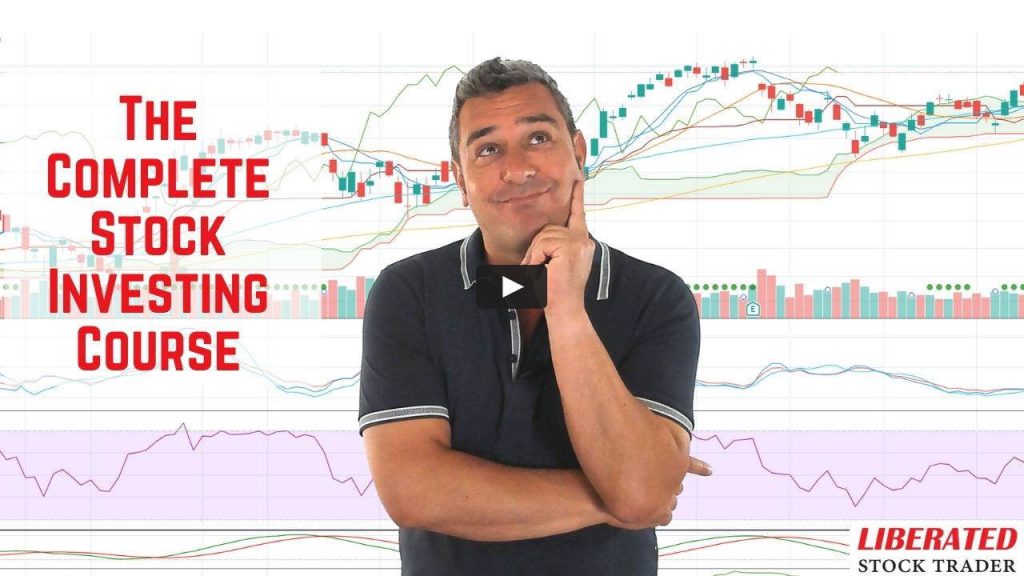 Liberated Stock Trader Pro Investing Course
Our pro investing classes are the perfect way to learn stock investing. You will learn everything you need to know about financial analysis, charts, stock screening, and portfolio building so you can start building wealth today.
★ 16 Hours of Video Lessons + eBook ★
★ Complete Financial Analysis Lessons ★
★ 6 Proven Investing Strategies ★
★ Professional Grade Stock Chart Analysis Classes ★
---
Online Discount Stock Broker Comparison Master Table (Searchable)
Here you can find the table containing all the data in one place.  Use the search box to filter on a particular item you are looking to compare.  For example, type "forex" or "margin," and you will get only the relevant rows to compare.
Brokerage
Result
Review Winner
Great for:
Investors buying Stocks, & Options directly from Charts
Likes
★ Excellent Trading Platform
★ Low Commissions
★ Very Low Margin Rates
★ Excellent Customer Satisfaction
Dislike
✘ Lack of News & Research
✘ No Futures, Forex
Trades & Commissions
Direct Market Access DMA
✘
Stock Trading
✔
Stock Trading Fees
$4.95
Per Share Trading Fees
$0
Stock Trading Fees (Max)
Options
✔
Options Trading Fees
$2.95 + $0.65 per contract
Leverage Available
✔
ETF Trades
✔
Exchange Traded Funds (ETF)
$4.49
Number of Commission Free ETF's
✘
Futures
✘
Mutual Funds
✘
Bond Purchase
✘
Bonds
✘
Forex Trading
✘
Foreign Exchange (fx) Commission $ per 1,000
✘
Margin Account Interest Charges
3% to 4.2%
Margin Costs Rating
★★★★★
Trades & Commissions Score
★★★★
Trading Platform
Software Provider
Worden Brothers
Trading Platform Cost
Additional Cost
Web Software
TC2000
IB TWS
Desktop Software
TC2000 $9.95 per month
Mobile Software
TC2000
LII Quotes
✔
Indicators / Studies
✔
Streaming Charts
✔
Watchlists
✔
Profit / Loss Graphs
✔
Probability Calculators
✔
Options Chains
✔
Trading Platform Score
★★★★★
Customer Support & Research
Customer Support (Phone & Live Chat)
✔
Customer Satisfaction Score*
★★★★★
Research & Trade Ideas
✔Extra cost
News
✔Extra cost MT Newswire
Customer Support & Research Score
★★★★
Account & Company Details
Available for U.S. Citizens
✔
Account Minimum
$2,500
FINRA Member
✔
SIPC Insurance - Assets
✔
Regulated By
SEC
-
Do you want more Stock Broker Reviews?
Notes on the Review
Customer Satisfaction Score (Star Ratings)
The customer satisfaction score was compiled using the following methodology.
The Twitter Accounts of the Brokers were scanned back for one year for any negative feedback from customers.  Also, TrustPilot UK and USA were reviewed, and any negative comments counted against the broker.  These two sources of information were combined to provide the star rating you see below.
★★★★★ – No Complaints & Positive Recommendations  (1 year)
★★★★ – No Complaints  (1 year)
★★★ – < 10 Complaints (1 year)
★★ – 10 to 20 Complaints (1 year)
★ – > 20 Complaints (1 year)