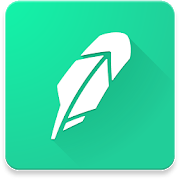 Robinhood was the first Brokerage to offer free stock trading, started in 2013 it has now raised through private venture capital over $500 million to fund the business.
With over one million registered accounts, it is quickly becoming a force to be reckoned with.
Like
Dislike
★ $0 Commissions
★ Simple Trading App
★ Simple to understand Margin Fees
★ Happy Customer Base
✘ No Technical Analysis Possible
✘ No Fundamentals or Screening
✘ Web Application is Basic
Trades, Commissions & Account Minimum – Robinhood
Free trading refers to $0 commissions for Robinhood Financial self-directed individual cash or margin brokerage accounts that trade the U.S. listed securities via mobile devices.  As Robinhood is a mobile-first company, this means if you trade from your smartphone on the Major U.S. listed stocks available through Robinhood, then the trade has no cost.
The account minimum is $0, but of course, you will need money to trade.
Trading Platform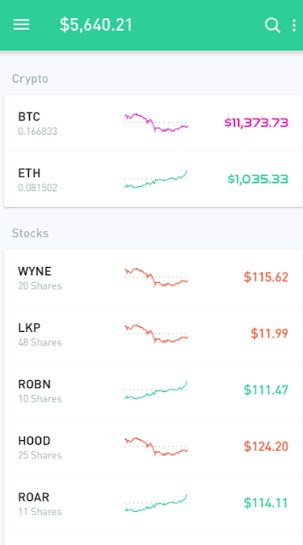 Mobile-first refers to the fact that Robinhood started only as an app on the phone and not a fully-fledged trading platform.  This means you have to do everything via the phone, including opening, funding, and trading.
The Robinhood blog also suggests they are moving more and more functionality from the app to the web.
The Robinhood App.
Clean intuitive and straightforward, the app design and interface would make Steve Jobs happy, so simple the company claim that no user manual is required to use it.
So, all good so far.  But if you are a serious trader or investor, Robinhood will be suitable for executing the trades. Still, any serious amount of technical analysis or even analysis of the fundamentals of a stock is impossible and would require other stand-alone applications, such as:
Tradingview for a great online analysis experience
TC2000 for impressive fundamental scanning and technical analysis
Of course, stock screening is also impossible on the phone, so you would want to select a great stock screener to use in conjunction with Robinhood. You can also read our review of the best stock market apps for smartphones.
Options Trading & Crypto Trading on Robinhood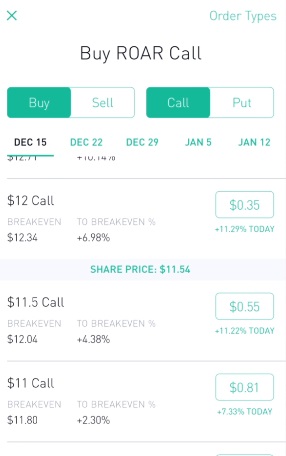 If you thought stock technical and fundamental analysis is tough on a smartphone, then get ready for Options Trading.
With the vast selection of options trading strategies and the real requirement to be able to map each play out in terms of risk and reward, you need to have a robust graphical interface on a well-built application.
The power of Firstrade's OptionsPlay web application, as mentioned above, cannot be easily replicated by current big-screen competitors, nevermind on the small form factor screen of Robinhood.
Again for execution, it probably works, but still, you will need a third party software provider to fill in the gap.
However, as a relatively new contender to the brokerage business, Robinhood does still have issues with the availability of the service.  I am sure they are working to iron these issues out, but you cannot expect an always available solution right now.
We're currently experiencing degraded performance. We're all focused on getting everything back to normal for you as soon as possible. Check here for updates: https://t.co/ZS733G6N1J

— Robinhood Support (@AskRobinhood) July 27, 2018
Customer Support, Research  & Education – Robinhood
Robinhood has a host of raving fans, and we must give credit where it is due, Robinhood is the first broker to start the free stock trading revolution.  The fans love it because they buy into the idea that stock trading is now possible for everyone, not just the rich.  Take a look at this, no doubt sponsored tweet.
.@RobinhoodApp is Democratizing the equities market. Everyone should have the tools to trade, not just the wealthy!https://t.co/Lq3buGqJqS

— ashton kutcher (@aplusk) September 29, 2016
The problem is that, while this "stock trading is only for the rich" message plays on the emotions, the fact is for the past 20 years, you never had to be rich to invest in stocks. As we know, 52% of Americans already have money in the stock market; one cannot claim they are all rich.  In fact, with the significant stock brokerage houses hovering at $5 per trade, this is hardly going to break the bank even for a low-income earner.
In terms of investor education, there is not much of note available.  As we know, as serious investors, proper research costs money. Because Robinhood only makes money from people who want to use the gold service for margin trading, it cannot afford to offer any of the services provided by Firstrade, namely free access to Zacks Research, Morningstar Research & Ratings + Breifing.com.
Open an Account with Robinhood
-
Commission Free Stock Trading Review Closing Thoughts
While Robinhood was the pioneer of free stock trades and had a loyal following of supporters and customers, the impetus of the value offering has now dissolved with the move of Firstrade into this market.
In terms of free stock trades, both Firstrade and Robinhood are more or less equal.  But it is not just about free trades.
When it comes to a great stock and options trading platform, Firstrade is leagues ahead.  When we think about research and customer support, Firstrade wins hands down.
Firstrade's move is an industry disruptor and game-changer.
Read the Head to Head Comparison of Firstrade vs. Robinhood
-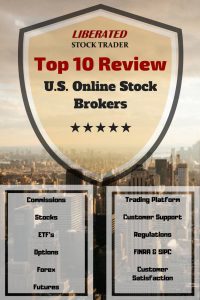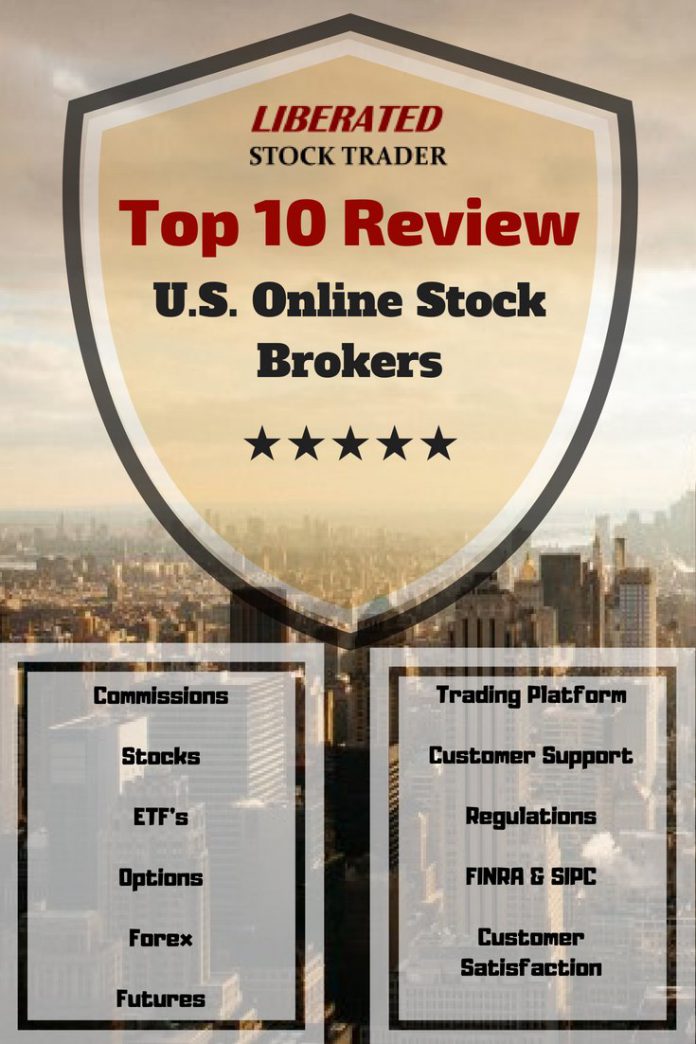 Notes on the Review
Customer Satisfaction Score (Star Ratings)
The customer satisfaction score was compiled using the following methodology.
The Twitter Accounts of the Brokers were scanned back for the previous year for any negative feedback from customers.  Also, TrustPilot UK and USA were reviewed, and any negative comments counted against the broker.  These two sources of information were combined to provide the star rating you see below.
Partnerships & Special Bonus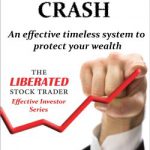 Liberated Stock Trader has partnerships with most of the service providers in this review.  This means if you find the review useful and purchase any of the services mentioned we will receive a small payment which goes towards funding the research and work we do. 
As a thank you for using our reviews and purchasing any of the services mentioned we would like to offer you a special bonus of the highly rated Liberated Stock Trader
"How to Avoid the Next Stock Market Crash"
eBook and Video Course worth $29.-.  Simply
contact us
specifying which service you signed up for and we will send you your gift.
Review Methodology
Hundreds of data points were collected during this review.  Brokers change services, terms, and commissions regularly.  If you represent a Brokerage House or are a client and you spot an inaccuracy, please leave a comment or contact us here, and we will endeavor to correct it.