So, you are interested in investing in the stock market, but where do you start?
If you are going to invest profitably, this is no easy task.  You will need to develop your knowledge and turn that knowledge into experience.
You will need to complement your knowledge of how the stock market works with an understanding of what tools and software you need to obtain the information you need to make good decisions on where to invest your money, how much to invest, and for how long.
This list of 10 Stock Market Investing Tips will give you a structured path to begin your journey and what to avoid from the outset.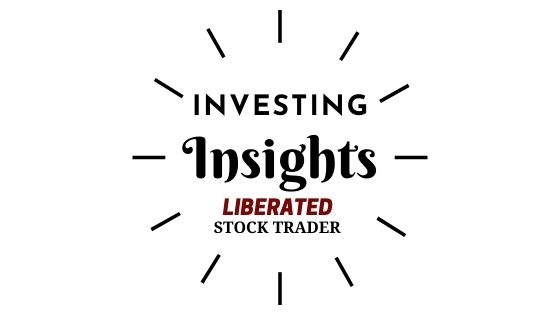 1. Do Not Spend a Fortune on Training Courses
There are essentially two ways to gain the knowledge you need to understand investing in the stock market; you can teach yourself or attend a training course.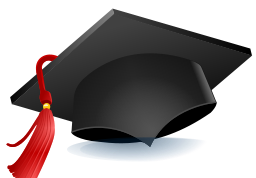 A Formal Certification in Market Technical Analysis
I am certified in Technical Analysis and a member of the industry body, the Society of Technical Analysts (STA).  This Society is a founder member of the International Federation of Technical Analysts (IFTA).  Both of these "not for profit" institutions offer the highest quality education in Market Technical Analysis, with deep syllabuses and skilled lecturers. By the time you certify via your examinations, you will have an internationally recognized certification and hugely improved knowledge and confidence.  It is not cheap, but the quality is excellent.
Self Driven Learning
Self-driven learning usually takes the form of trawling the internet for knowledge, reading books, and taking online training courses.  The advantage of this is you can move as fast or slowly as you want, and you can take the time you need to immerse yourself in the subject matter.  The Liberated Stock Trader business is built on offering great free stock market training and an industry-leading PRO Stock Market Training with in-depth videos (instructor-led training) and a hard copy book to support the lessons.  We also provide 121 investing coaching to allow you to get personal training after taking the Pro course.  There are, of course, other online training providers; I encourage you to compare the offerings' price and quality before making a purchase.
Classroom Training Courses.
Each country has its own Classroom Stock Market Investing Training providers, some better than others.  If you want training in person, I suggest you read past independent reviews of the training vendors (not from their own website) and make an informed decision.  Try to ensure your instructor has a formal qualification in technical analysis from IFTA /MSTA (International Federation of Technical Analysts/ Member of Society of Technical Analysts) or the relevant industry experience & track record.
2. Read Legendary Investing Books
Knowledge is power, and you need more power.  There have been some fantastic books written about investing.  They are all available here in the Liberated Stock Trader Top 20 Stock Market Books of all time.  If you are on the go commuting, try any of the top 20 Financial Audio Books.  
My Favorite Investing Books:
How to Make Money in Stocks – William J O'Neil.  Combining Technical & Fundamental Analysis, this best-selling book gives you a good framework for building your own stock market investing approach.
Trade Like A Stock Market Wizard – Mark Minervini.  an excellent practical guide into the application of technical analysis and how to apply it in the real world
Winning on Wall Street – Martin Zweig. A must-have book for the serious investor, covering economic, fundamentals, and technical analysis.
Technical Analysis Explained – Martin J. Pring. One of the Bibles of Technical Analysis and one of the best.
One Up On Wall Street -Peter Lynch. A great book for beginner investors, with an excellent down to earth approach
3. Avoid Penny Stocks, Invest Long-term
As you start to learn about the stock market, you will be bombarded with adverts for Penny Stocks Newsletter promising amazing returns.  Do not get sidetracked from your acquisition of knowledge by the promise of quick wealth.  It never happens.  Penny Stocks Newsletters are a scam.  Don't believe me?  Watch my video exposing penny stock scams and the inherent conflict of interest these Penny Stock promoters have.  Always read the site disclaimers.
You can trade legitimate low-priced stocks, and these are the best brokers for real penny stocks.
---
You want to be a successful stock investor but don't know where to start.
Learning stock market investing on your own can be overwhelming. There's so much information out there, and it's hard to know what's true and what's not.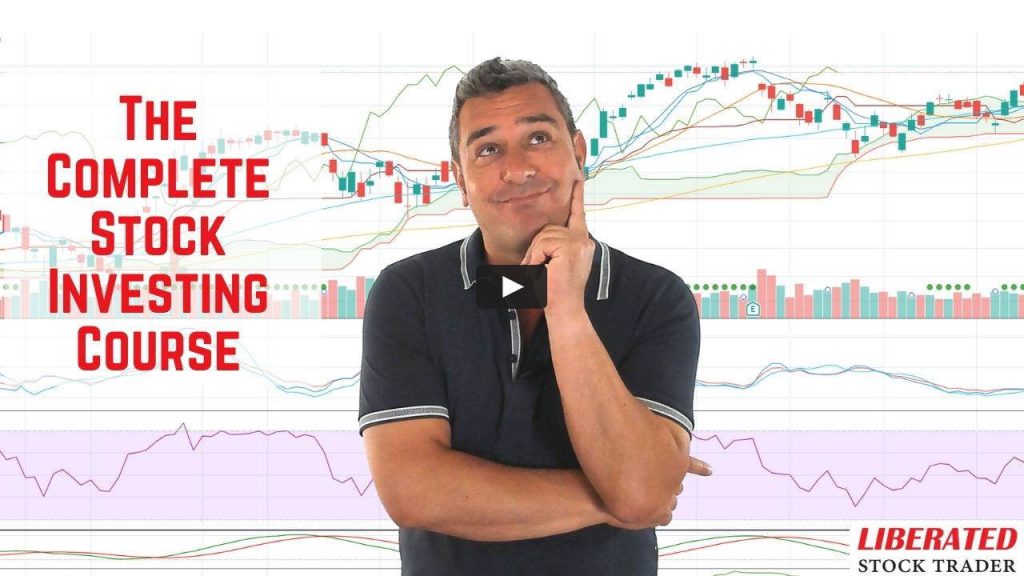 Liberated Stock Trader Pro Investing Course
Our pro investing classes are the perfect way to learn stock investing. You will learn everything you need to know about financial analysis, charts, stock screening, and portfolio building so you can start building wealth today.
★ 16 Hours of Video Lessons + eBook ★
★ Complete Financial Analysis Lessons ★
★ 6 Proven Investing Strategies ★
★ Professional Grade Stock Chart Analysis Classes ★
---
4. Do Not Blindly Follow Stock Market Gurus
Again as you get more involved in investing, you will see an army of gurus ready to recommend the next hot stock for a monthly subscription cost.
While there are clearly a handful of people who constantly make profits in the market, less than 10% of all investors make profits.
If you must follow any newsletters, be sure to read independent reviews or ensure a third party fully vets them.
5. Choose Reliable Websites & News Sources
The internet is overwhelmed by information on stocks, companies, and news.  You need to choose top-quality resources and ensure they are part of your routine.  Here we have compiled a list of the Top 20 Stock Market Websites to evaluate what best suits you.
6. Do Not Buy Expensive Stock Market Software
While free stock market charting packages and stock screening tools are available on the web, they are no match for premium software packages.
The quality of vendor products available for free has exploded in the last 5 years.  Free options can be useful as a beginner, especially during your initial training period.
Our Favorite Free Stock Market Charting Platforms Are:
Liberated Stock Trader goes through yearly in-depth testing of the best software vendors to rate them side by side to establish the best of the best.  Take the time to read the Top 10 Best Stock Market Analysis Software Review.
7. Choose a Good Low-Cost/ Free Trades Broker
There are literally thousands of companies offering brokerage services across the globe.  So, how do you know which only if right for you?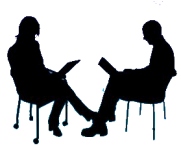 Full-Service Brokers
A full-service broker will typically be a human that will call you up regularly to recommend stocks for you to buy.  There will be a high cost for this advice and the execution of the trade. Unless you have a large amount to invest, this will not be a good option.  You should also not go for this option unless the broker commits to a certain service level (return on investment).  You would be surprised at how many full-service brokers fail to beat the market every year or even have a qualification in Stock Analysis. At the end of the day, they will earn their commission on the trade's size, not the profit they make for you.  Always try to understand the motivation and incentive structure for the person advising you.
Banking Brokers
Well, we all have bank accounts, right.  So when you log in to your bank, they are always pushing brokerage services.  This essentially means you can invest money from your account into stocks.  I find that although it is relatively simple to conduct a transaction, they are usually costly.  I have seen across Europe and the U.S.A. that a single trade can cost up to $100 or EUR 100.  This is unacceptably expensive considering that they are offering little more service than trade execution.
Online Discount Brokers
By far, the best option is to use a great discount broker.  Discount brokers, at least the major ones, usually have good tools and low-cost transactions.  $0 to $1 per transaction, regardless of size, is typically the right price.  You do not, after all, want your trading profit margin to be reduced by brokerage fees.
It is your money; let's keep it that way.
If you are in the USA, there are two great options.  Firstrade offers $0 Commissions and Interactive Brokers with $1 commissions.  You can see our Best US Discount Brokers Comparison Review for 10 great brokers compared.
Additionally, we have selected the best stock trading platforms for beginners.
Bonus Tip Video 2. The Beginner Investors Checklist Part 1
This video goes into more depth on:
Online versus offline trading
Broker Selection Pro's and Cons
Free Charting Packages versus Paid Solutions
-
8. Learn Fundamental & Technical Analysis
In some ways, stock investors are mostly on a single track.  They either invest based on the fundamentals, focusing on undervalued stocks and financials, or technical analysis focusing on the stock charts.
You need to understand both of these concepts in-depth and incorporate a strategy that includes both paradigms.
Read here our review of Stock Market Training Courses and a Video Chapter from the Pro Training describing the difference between both.
9. Start To Trade Small Amounts First
Let me guess, you have entered retirement with a pot of money and are looking for a new hobby, or you have inherited some money and want to make more money.
In both cases, you should not go head first into your initial investments and invest a large proportion of your money.  Start small ($1,000), and when you have proven to yourself, you can make money consistently, then increase your investment pot.  If you start investing big straight away without building your experience, the chances are the market will eat you alive.
10. Believe in Yourself
Ultimately the sweetest part of this game is that you decided on what to invest in, how much to invest and when to close the investment, and you came up with a profit.  Do this consistently, and you will be in the top 10% of investors.  Beat the market return, which is approximately 6-8% per year, and you can consider yourself successful.  To do this, you need to know yourself and believe in your style.  If your style does not work, adapt it and improve continuously.  When you have a winning system that makes returns that you can truly believe.
-
Bonus Tip Video 3 – 5 Stock Market Mistakes to Avoid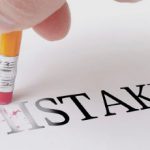 Knowing the right things to do as a beginner in the Stock Market, it is important to know what to avoid.  This 5-minute video explains in a little more depth the following topics.
The Guru Belief
The Hit and Hope
It is easy to buy stocks
Trading using free online stock charts
Automated Stock Buying Robots
-
Summary
Choosing the right method for training & knowledge acquisition – meeting your requirements and aspirations
Read the best books – or even audiobooks – but thoroughly learning requires study.  Try our stock market education Podcast.
Do not invest in Penny Stocks or enroll in those hot stock newsletters promising untold riches.
Be your own stock market guru – learn until you believe in yourself.
Choose the right online resources to use – setup your routine, financial news, economic data, charts.
Choose the best software to meet your needs and budget – there are many high-quality packages out there to meet your needs.
Choose a good quality low-cost broker – good trade execution – good analysis programs.
Understand Fundamentals and Technical Analysis – the best of both worlds
Start small – don't blow your budget while learning.
Believe in yourself and your decision-making.
Extra Tip – Do You Want to know if the Stock Market is open today or has a half-day? Use our calendar.
To your future.
Related Articles: Finding Great Stocks With Stock Rover