Can you trust those who offer you advice on investing? Stock market scams come in many guises from Hot Stocks or Penny Stocks newsletters, self-proclaimed gurus, or expensive trading courses. You need to recognize scams in order to avoid them.
Something has been on my mind for a while, and I think it is about time to speak out.
If you are new to investing or even if you have been trading for a while, there is something important you need to know.
Scams are alive and well, and the fraudsters are out there waiting for what they call the dumb money. Don't let your money be the dumb money.
Learn How to perform a Stock Broker / Financial Firm Background Check
The 4 Common Investing Scams
1. PUMP & DUMP – Hot Stocks & Penny Stocks Newsletter Scams
There are several businesses out there that peddle free "Hot Stocks Newsletters" or "Penny Stock Newsletters".
While, in theory, there is nothing wrong with this as a service, quite a number of these publications operate under a clear conflict of interest.
Try this, for example, go to Google and type the following.

Google has done a great job in blocking out all adverts from companies that try to peddle hot stocks or penny stock, but that still does not stop companies from getting into the google search results.
There are still companies promising 100%+ returns from buying the stocks they recommend. However, if you visit any of these sites and navigate to the disclaimer, you will find an essential piece of text that explains their business model.
What is a Legal Disclaimer?
A disclaimer is a legal requirement in the U.S.A. and Europe, whereby you need to disclose any inherent risk or conflict of interest.  The idea here is that if you disclose any conflicts, you are then not legally responsible.
Watch the Video on Hot Stocks Newsletter Scams or Keep Reading
So, if you visit a Hot Stock Newsletter website, find the link that says disclaimer.  There you will find text in the legal jargon, which is hard to understand, but I will explain what you need to look for. I have extracted the passage below from an existing hot stocks marketing company website.
DISCLAIMER EXAMPLE 1 – Conflict of Interest 
"Since (Company Name Deleted) receives compensation and its employees or members of their families may hold stock in the profiled companies, there is an inherent conflict of interest in (Company Name Deleted) statements and opinions and such statements and opinions cannot be considered independent. (Company Name Deleted) and its management may benefit from any increase in the share prices of the profiled companies. (Company Name Deleted) services are often paid for using free-trading shares. (Company Name Deleted) may be selling shares of stock at the same time the profile is being disseminated to potential investors; this should be viewed as a definite conflict of interest, and as such, the reader should take this into consideration."
DISCLAIMER EXAMPLE 2 – Conflict of Interest 
"Investing in micro-cap and growth securities is highly speculative and carries and an extremely high degree of risk.  It is possible that an investor's investment may be lost or impaired due to the speculative nature of the company profiled. (Company Name Deleted) its operators, owners, employees, and affiliates may have interests or positions in equity securities of the companies profiled on this website, some or all of which may have been acquired prior to the dissemination of this report, and may increase or decrease these positions at any time."
Hot Stocks & Penny Stocks Newsletter Scams & How to Spot Them
What does it all mean? Deciphering the Disclaimers on Penny Stock Sites
"Company A" wants to boost its share price.
It speaks to a purveyor of HOT STOCKS NEWSLETTERS, preferably one with a vast email contact list.
"Company A" may agree to give the Newsletter publishers payment in the form of "Company A's" stock, for the service of convincing it's clients to buy those stocks.
The Newsletter publishers receive these stocks; then, they recommend buying "Company A" in their newsletter.
As the people receiving the email start to buy the stock, the stock naturally rises.
As the stock rises, the Newsletter Publisher and perhaps even people inside "Company A" can then sell the shares to realize a profit. This is called "selling into strength."
The person receiving the email see the stock rise temporarily and then fall. Of course, they cannot complain because they will be advised they should have sold sooner and that they should read the disclaimer.
That is how it works.
Why are Penny Stocks So Cheap?
While penny stocks may give the impression that they can double in value any minute and seem exciting to trade, the fact is they are penny stocks for a reason.
Penny stocks are usually so cheap because:
they have weak products
they are in a weak or shriveling market
they are out of favor with investors
they are heavily in debt
they have weak management
Stock prices are low because the company is not valued highly by the market. So why would you buy them?
Also, many MicroCap (Penny Stocks) are not traded on the regular exchanges directly but in what is called the OTC (Over the Counter) Market. This means you might see wider spreads and a severely reduced liquidity. Liquidity is everything when trading stocks because even if the price rises, you may not be able to sell the stock at the price you want; after all, no one else is buying.
Also, even worse, with low liquidity, if the stock is falling and you want to sell, there may be no buyers, and this can crush the value of the stock, causing you to wipe out entirely.
I am not a fan of Hot Stocks Newsletters or purveyors of Penny Stocks for these reasons. Many new newsletters have sprung up over the years, and to break into this lucrative market, they offer their services for free. "FREE STOCKS NEWSLETTERS". Just do not forget few things are "FREE" in this world, and the price you pay for these free newsletters is that the information may be biased against you.
How to Scan a Website Disclaimer in Seconds?
What most people do not know is that you can, in a few seconds, check thousands of words of legal disclaimer to get to the significant bit.
If you are on the disclaimer page on your PC, you can simply press (CTRL) + F – this opens a find box, type into the box the word "Conflict," and press enter.  This will allow you to jump to every sentence with a Conflict of Interest Declaration.
2. Overpriced Stock Trading Courses Scam
Have you ever been to a free 3-hour stock investing training course in your local area, where energetic smartly dressed traders blow your mind with how to read a stock chart and use indicators to get rich?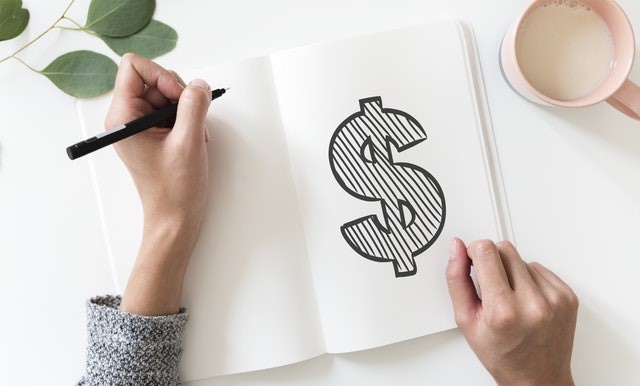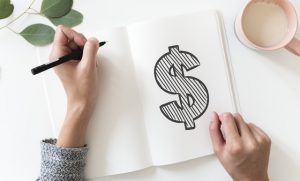 It is usually 1 hour of how charts are amazing and 2 hours of selling "Sign up for our stock trading course for $4,000″.
But that is just the beginning; once you are in, there will be endless upsells, $6,000 Options Trading Courses, and $8,000 get-away weekend seminars.  I have had members write to me who have spent $20,000+ on courses and still not made any money.
Overpriced Stock Trading Courses & How to Spot Them
Be sure to check the reviews on any courses you intend to take – trustpilot.com is often a good source.  Do not spend tens of thousands of dollars on a class, it's not worth it. Usually, you do not even get any course literature.  Learning to invest or trade takes a lot of effort and learning to become confident in your judgment.
Also, check if the trainers are even certified, analysts.  It is incredible how many people throw their money away, listening to advice from people who do not even have any industry certifications.
Yes, there are industry certifications for Technical Analysis.
In the U.S.A., the main certifying body is the Market Technicians Association – Regulated by the Financial Regulation Authority (FINRA) – there you can check the list of CMT Certified Members.  More internationally known, there is an equivalent certification from the International Federation of Technical Analysts (IFTA).  The principal certification is the Certified Financial Technician (CFTe).  I am a certified CFTe, for example.
3. "Follow Me" Guru Scams
Have you ever had the video you are watching or the website you are reading abducted by a shameless video of some guy, living a super cool life?  He appears driving his Lamborghini on his way to his yacht for a party he is throwing for all his great friends. On his boat, he takes the time to explain to you, what a great life he has and how happy you will be because his life can be your life if you sign up for the intensive trading room or proprietary trading desk (prop desk) training.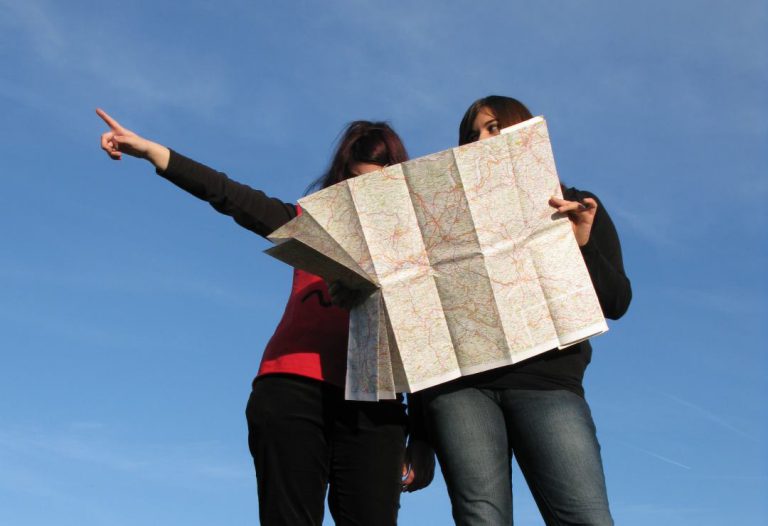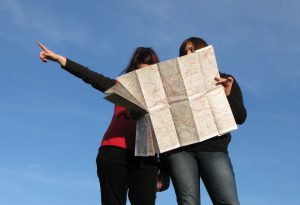 "Follow Me" Guru Scams & How to Spot Them
Anyone who is stuffing down your throat what a lavish and beautiful life you can have if you follow them is the cheapest and dirtiest trick in the book.
Check out reviews online of their courses or trading room, or even research them by name.  You will find the dirt on them quickly enough.
Make sure any reviews or past history trading records are verified by an independent, trustworthy third party.
4. Gaming Broker Scams
Illegal in the U.S.A. but alive and doing well in the rest of the world.
However you want to paint the picture, gambling is always a losing game for everyone except the casino.  The HOUSE ALWAYS WINS.
Online Slots, Poker, Roulette fuels losses in people who do not know better.  This fuels addiction to gambling addicts, and lives and families are ruined.  The Gaming Industry has over the last 20 years moved online, and now they are moving into the financial world.
Gaming Companies are now offering Financial Spread Betting, Binary Options, and Contract for Difference, so you need to thoroughly investigate the background of a company before you use their services.
Contracts for Difference (CFD's), Financial Spread Betting, and Binary Options are essentially for people who want to trade quickly and cheaply because they believe they can beat the market with their superior skills.  The problem is, in most cases, it is not the stock market you are trading in, but a private market owned by that company.
Gaming Broker Scams & How to Spot Them
Even though usually the market is owned by the company, the prices on any trades should be exactly based on the real market.  And when you sell a stock, you should get the exact same quote as in the real market.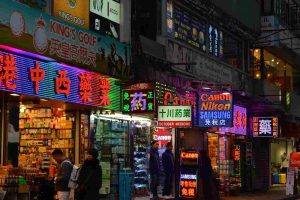 The scam comes when the market is highly volatile, and you try to sell for a significant gain, and your order is not filled, or even the price then changes quickly, and you are filled at a worse price.
Also, I have seen many issues with the spread; this is the significant difference between the Bid and Offer Prices.  The spread is usually where most of the profits are generated for the casino, sorry I mean the company.  When the Bid and Offer prices do not closely match the actual market, this is a red flag.
Lastly, there are also many reports of accounts simply being shut down or massive delays or costs involved in withdrawing your money.
Check the online reviews for the broker using trustpilot.com or check their twitter stream for complaints from customers.
Learn How to Perform a Background Check
Final Thoughts
Do not follow Hot Stock Newsletters, be your own GURU, really learn how to trade the stock market successfully, check out the Liberated Stock Trader PRO Technical & Fundamental Analysis Stock Market Training Course.
Other Interesting Articles on Stock Market Scams – Stock Market Scams – Stock Scams – Stock Market Scammers | Qwoter – The following are two of the most common stock scams. The pump and dump scheme is one of the easiest and most common ways of taking money away from unsuspecting investors. Although it is illegal, the use of the pump and dump has actually increased because the internet has made it possible to reach millions more people.
Also, Is the Stock Market Rigged is an excellent article.
Liberated Stock Trader was founded for the single reason to empower people to invest their own money through education, so they can avoid the Guru's and scammers.  Liberate Yourself – Your Future in Your Hands with Liberated Stock Trader.
If you have been ripped off in a new and imaginative way, please share your thoughts in the comments below to help alert others.