Welcome to this stock trading training course covering technical analysis. Technical analysis studies what has happened, what is happening, and what will happen in the future with asset prices. Analysis and prediction are performed using stock charts.
Technical analysis of stocks is a methodology used to study the price movement of securities over time to forecast future prices.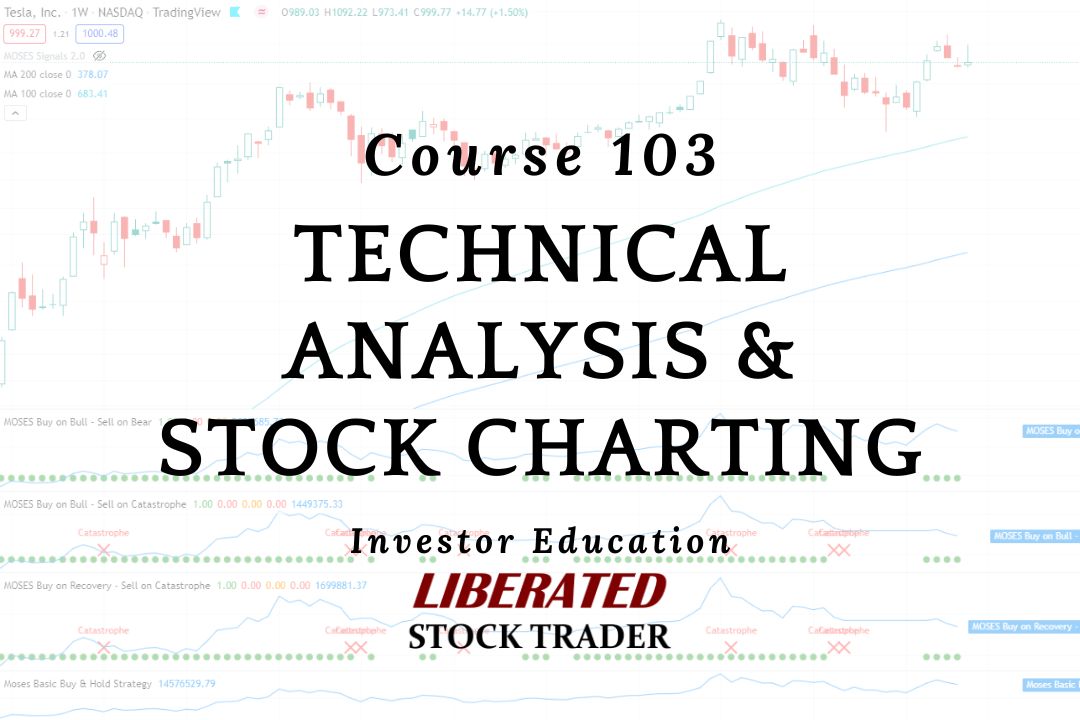 What does this technical analysis course cover?
Our training course on technical analysis of stocks covers various topics to help you better understand the stock market and how to trade successfully. We'll start by looking at what technical analysis is and why it's so important.
We'll then discuss different types of stock charts and how to interpret them. Volume is another key consideration when trading stocks, so we'll spend some time discussing using volume stock charts.
Next, we'll look at the market direction and trends and introduce you to some of the most popular technical analysis theories, including Dow Theory, Elliott Wave Theory, and Ichimoku Cloud Trading Strategy.
Finally, we'll wrap up with a look at some of the most important stock chart indicators, including moving averages, MACD, stochastic, and RSI.
By the end of this course, you'll have a much better understanding of how to read and trade stocks using technical analysis. So let's get started!
The purpose of this course is to provide an introduction to the basics of technical analysis, including how to read stock charts and use volume indicators to make informed investment decisions.
In addition, we will explore various market trends and theories that can be used for predicting future stock prices. By the end of this course, students should have a strong understanding of technical analysis and be able to apply it to their investment strategies.
What is technical analysis?
Technical Analysis is the study of supply and demand in the stock market by comparing the history of stock price movements and volume (the number of shares traded).
Understanding how the price moves in relation to the Open, High, Low, and Closing prices on a given minute, hour, day, week, month, or even year; then comparing the stock price movements to the volume can give an insight into future market direction.
The data required is usually displayed in a stock chart, so it is easily consumed and visualized.
In this course, you will learn:
Exactly what is technical analysis?
What charts are and how to use them
How to draw trends lines
How to use indicators and what the indicators mean
You will also learn how to evaluate market direction; this is very important.
This is a thorough Technical Analysis training course that will help you to get a good grasp of supply and demand and have a solid understanding of technical analysis.