Investing In Stocks, Our Free Training Course Details Tested Strategies, Chart Techniques, Screening, Software, Research & News To Help You Profit
Welcome to the webs most detailed and complete guide to investing in stocks. This training course has been build over the last 11 years to bring you the single deepest and richest resource for learning to invest in stocks.
"16 Subjects & 180 Lessons Covering Investing In Stocks Basics To Advanced Proven Strategies."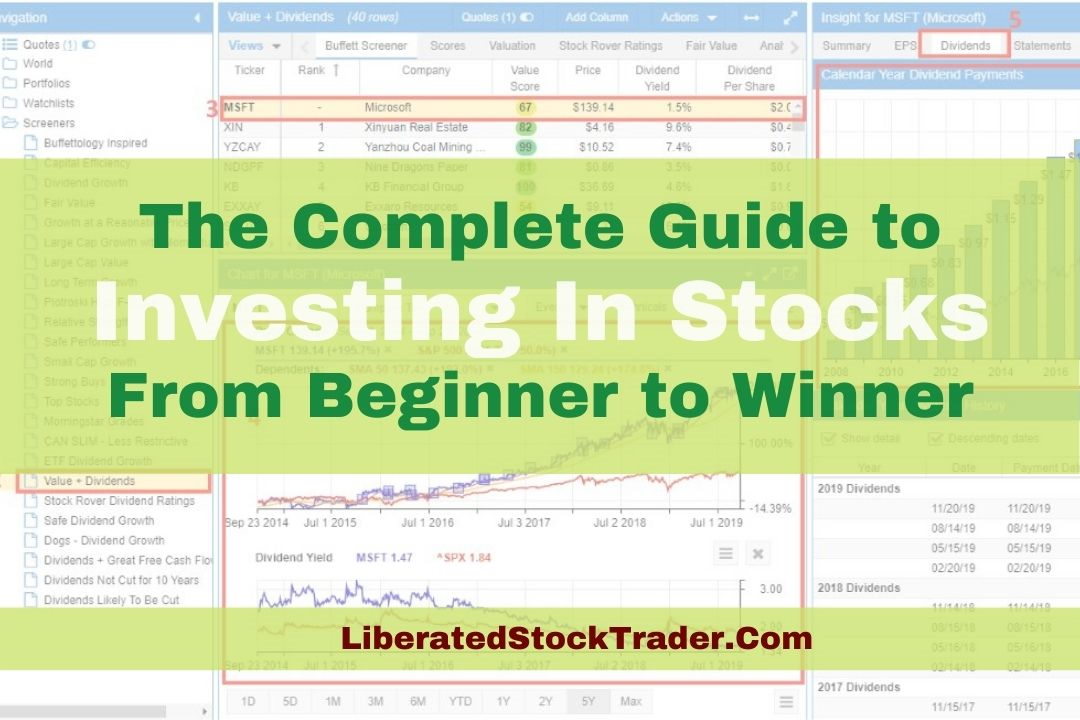 There are so many ways to make money by investing in stocks, but you will have to decide how to make your profits.
How Will You Invest in Stocks?
How much time will you invest in learning?
How much time will you invest in stock research?
Are you a trader or an investor?
How will you find great stocks?
Even more important is the type of investing strategy you choose.
What Stock Investing Strategy Will You Choose?
All of these questions and more are answered in our Investing in Stocks Training Course.
Use the menu on the left to begin.