What is the technical analysis of stocks?
Stock Market Technical Analysis is the study of supply and demand in the stock market by comparing the history of stock price movements & volume. The science/art of technical analysis usually falls into different areas of study:
Supply & Demand.
Supply and demand entail the study of stock price movement vs. volume. Volume is the number of shares traded in a day; this gives us insights into supply and demand when used in conjunction with the stock price movement.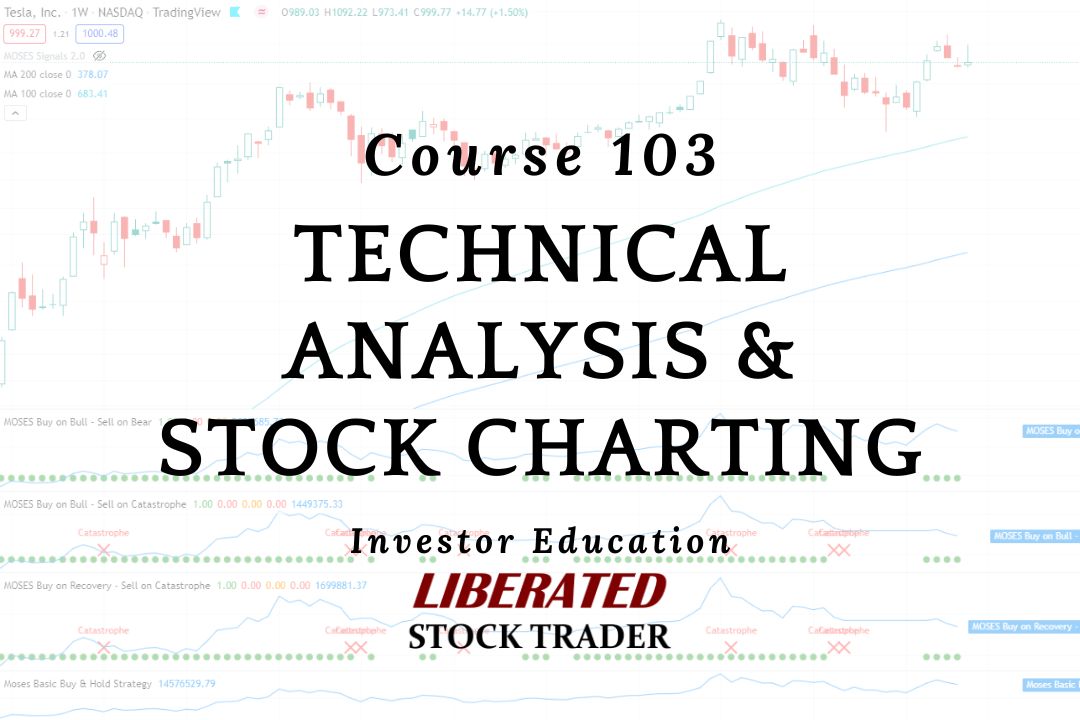 Price Trends
Understanding price trends and using trendlines helps to understand a stock price's past and future direction.
Waves & Cycle Analysis
Waves and cycles analysis is about how markets move and what external factors impact the movement.
Stock Charts
Plotting stock prices and volume in stock charts enables visualization and understanding of the stock or market index history. The use of Bars, Candlesticks, or OHLC charts is common.
Price Indicators
Price indicators enable us to interpret stock market sentiment. It is important to understand price-based chart indicators or oscillators such as Stochastics, Relative Strength Index (RSI), Rate of Change (ROC), Moving Averages (MA), Moving Average Convergence Divergence (MACD), Parabolic SAR, and the Average Direction Movement Index (ADX).
Volume
Understanding how volume level is related to price and how price has a relationship with volume is particularly important.
Study of Price Volume Indicators
Indicators that combine price and volume can be very effective. Typical indicators are On Balance Volume (OBV), Chaikin Money Flow (CMF), Time Segmented Volume (TSV), and MoneyStream (MS).
Market Sentiment
Market sentiment is understanding the madness of crowds and the overall level of fear and greed in the market.
The Pros of Technical Analysis
If taught correctly, technical analysis can help you understand one side of the stock market equation. This is the "effect" part of the cause and effect equation.
Technical Analysis Studies the:
What – What has just happened
Effect – The effect of market action, not the cause
Market action – what is happening in real-time at the moment
The price
The volume – supply and demand
The trends
The Cons of Technical Analysis
Using only technical analysis may cause people to oversimplify the market. Learning how to assess a company's fundamentals financials and view the technical situation in the charts is very worthwhile.
Fast Track Your Learning With Video Driven Content & Expert Strategies.