Do you want to Master Stock Market Technical Analysis, Sentiment and Stock Charts? Study the books PRO Analysts use to get jobs in finance
The Best Books to Learn Technical Analysis Like a Professional Market Analyst
Are you serious about technical analysis & chart analysis?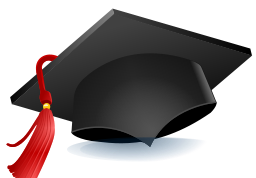 Are you looking to work in the financial industry?
Do you want to attempt to trade successfully Stocks, Foreign Exchange (FOREX) or Binary Options or even Contracts for Difference (CFD's)?
If so, you really need to study Technical Analysis.  This is essentially the study of Supply and Demand, Volume and Price through an array of different lenses called Stock Charts.
Professional Market Technical Analysts study for an IFTA (International Federation of Technical Analysts) exam, which is a recognized certification.
If you want to know what they study for the exams and use in the industry… read on.
The Professional Market Technical Analyst Reading List.
1. Technical Analysis of the Financial Markets
A very valuable contribution to the understanding of technical analysis of the financial markets, this book is a must-have for the technical (Stock Charts & Indicators) trader.
This book is also a prerequisite reading for any serious or professional technical analyst and is a core IFTA exam syllabus for the (International Federation of Technical Analysts).
Positives: One of my favorite Technical Analysis reference books and published by the New York Institute of Finance, this book is well presented and easy to understand.
Negatives: A mind-blowing amount of information, however, it does not backtest the indicators to show if they are really useful in the practical world.
Score 72% -- Content: 5/5 -- Applicability: 3/5 -- Readability: 4/5 -- Fundamentals: 1/5 -- Technical Analysis: 5/5
2. Technical Analysis Explained
One of the Bibles of Technical Analysis, and one of the best. Pring is a popular technical analyst and the depth of value of this book is unmistakable. This book is a prerequisite read for any serious or professional technical analyst and is core IFTA exam syllabus for the (International Federation of Technical Analysts) of which I am certified.
Positives: With 600 pages of detailed Technical Analysis, the quality and quantity of the content can be overwhelming.
Negatives: Combining this best of this book and covering some fundamental analysis would provide an improved and more efficient way to learn.
See the Liberated Stock Trader Book for this combination.
Score 76% -- Content:5/5 -- Applicability:4/5 Readability:4/5 -- Fundamentals:1/5 -- Technical Analysis:5/5
[Related Article: The 10 Best Stock Market Analysis Software Programs]
3. Technical Analysis: The Complete Resource for Financial Market Technicians
Kirkpatrick, Charles D & Dahlquist, Julie R
The latest or current edition


A comprehensive book, with a special focus on the flow of funds, system trading, money management, sentiment and takes a brief look at statistics.
Covers also backtesting and includes various academic studies to back up assertions.
Lots of charts and indicators and core reading also for the CMT (Chartered Market Technician) Exam.
-
Watch the Best Technical Analysis Books Video
Top 14 Technical Analysis Stock Marker CMT IFTA Books
-
4. Cloud Charts: Trading Success with the Ichimoku Technique
Linton, David
Updata plc
Recognized as an authority on Cloud Charts, David Linton's section on Ichimoku Techniques (recommended by IFTA/STA) is the key.
Good writings and clear explanations, backed up with very thoughtful use of Ichimoku Charts make this a must-read reference.

5. Japanese Candlestick Charting Techniques
New York Institute of Finance
From the man who introduced candlestick charting to the West, this is the updated 2nd edition of the original.
Candlestick Charts or Bars are used routinely today and are an essential part of building your charting methodology.
Candlesticks give insights into short-term supply and demand scenarios and enhance the speed of pattern recognition.
6. The Definitive Guide to Point and Figure

du Plessis, Jeremy
Harriman House Ltd
Latest or current edition
Understanding Point and Figure Charting is essential to the IFTA certification and there are questions in the exam paper on this topic.  Point & Figure (P&F) was a real eye-opener for me.  Many of the major Stock Market Analysis Software Program Vendors offer P&F charts now as standard, which is a welcome resurgence of the technique.  To see which vendors offer P&F read the Stock Market Software Review
7. Forecasting Financial Markets
Plummer, Tony
Kogan Page
Latest or current edition
Forecasting Financial Markets provides insights into the psychology of trading behavior and describes how "following the herd" can cause investing disaster.
It shows how your ability to make money in the world's financial markets depends on your ability to make decisions independently of the crowd.  This book is an essential addition to the other books as it focuses on psychology and sentiment, critical for you to understand.
8. R N Elliott's Masterworks, the Definitive Collection

Prechter, Robert
New Classic Library, a division of Elliott Wave International, Gainesville GA, USA
The latest or current edition
I had the pleasure of hearing Robert Prechter speak on socioeconomic theory at the IFTA World Conference in 2014 and he is a giant of the industry.  The Definitive Collection This book compiles R.N. Elliott's original writings on the Wave Principle and presents it to you in a single, all-inclusive book.
Devour the three ground-breaking works, long out of print, in which Elliott first described the Wave Principle to the world.
9. Ichimoku Charts: An Introduction to Ichimoku Kinko Clouds
Elliott, Nicole
Harriman House Ltd
Latest or current edition
Nicole Elliott's 25 years' experience of financial markets – both as analyst and trader – and ability to inject flashes of dry humor into her writing make the study of Ichimoku a pleasant as well as useful experience.*
Now, for the first time in English, this book presents the next stage of candlestick analysis -- Ichimoku Kinko Hyo. Sometimes called Cloud Charts, this analysis adds moving averages to candlestick charts. But moving averages a little different from those traditionally used in the West. For trending markets, Cloud Charts add an essential tool for analyzing near-term areas of support and resistance.*
Sources: Amazon.com & STA-UK.org
10. Breakthroughs in Technical Analysis

Keller, David
Bloomberg Financial
Latest or current edition
The recommended section in this book is the GANN theory section developed by W.D. Gann.
This is usually a critical piece of the exam, but can also be challenging to learn as the esoteric concepts in the theory are more like taking a step into the twilight zone.
11. Mastering Hurst Cycle Analysis

Grafton, Christopher
Harriman House Ltd
Latest or current edition
Christopher Grafton helps to translate J.M Hurst's ideas to the modern-day with plenty of examples.
Cycle analysis is core curricula and Hurst cycles are a new addition to the curricula for IFTA.
Further information on Hurst cycles are at http://hurstcycles.com
12. 21st Century Point & Figure

du Plessis, Jeremy
Harriman House Ltd
Latest or current edition
One of the oldest methods of charting gets another serious update.
As the book mentions 21st Century Point & Figure updates the theory.
Now that we have automated charting and back-testing available broadly we get insights into the effectiveness of Point & Figure
13. Quantitative Trading Systems – Practical Methods for Design, Testing, and Validation.
Bandy, Dr. Howard B.
Blue Owl Press.
Building a robust trading system is important to success.  This is exactly what Quants (Quantitative Analysts) do for their day job.
With so many Stock Market Software Program Vendors offering integrated back-testing functionality, this book is a must-read.
Dr. Bandy's interesting book is a must-read for anyone who wishes to develop a trading system.
Read which Stock Market Program Vendors offer Back-Testing.
Additional Sources: IFTA / STA https://www.sta-uk.org/education/reading-list/
Read which Stock Market Program Vendors offer Back-Testing.
Sources: IFTA / STA https://www.sta-uk.org/education/reading-list/
Now it's over to you. Did you enjoy this article, let us know what you think leave a comment