Financial Crimes, Ponzi Schemes, Crashes & great Investing Advice Books, we have it all.
The stock market and the world of finance can be a wild place fuelled by ego's, testosterone, and pure greed.  Often fear and greed make for some fantastic stories.
Audiobooks are a great way to absorb knowledge when you do not have time to sit down and read.
You can enjoy audiobooks when driving, hiking, walking, and even when gardening.
You have three great options for listening to Audiobooks:
Audiobooks.com – great prices and a good audiobooks app.
Audible.com – the largest selection of Audiobooks and Audible original productions
Blinkist – allows you to read or listen to an entire book in summary format in 15 minutes.
I listen to at least 50 books per year, and I have listened to all the books on this list; these are my all-time favorites.
Top 5 Investing Audiobooks
Top 5 Stock Trading Audiobooks
Top 5 Best Finance Audiobooks
-
1. The Little Book that Still Beats the Market
Joel Greenblatt
Rating: 5 Stars The Best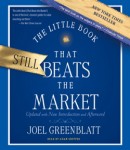 A short but fascinating book looking at a specific system that the author declares and proves makes a regular profit.
I have back-tested this system personally, and it works very well, it is a little high maintenance, but the lessons help within are vital.
It is also quite humorous, which is welcome in the dry world of investing.
A great introduction to a stock market system.
Get this audiobook for free on…
Tip: If you want to easily implement the Magic Formula Strategy, it is included in Stock Rover's Screener (Visit Stock Rover for their Premium Plus Service)
---
2. The Little Book of Common Sense Investing
John C. Bogle
Rating: 5 Stars Highly Recommended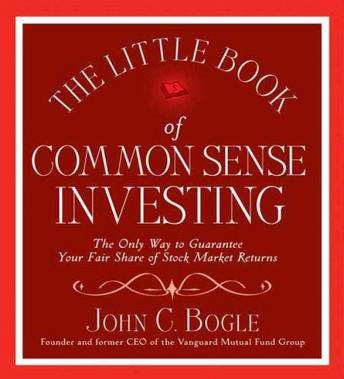 The creator of the world's first Index Tracking fund shares the critically important reasons why you should not be actively trading stock, commodities, and ETF, but investing long term.
The key messages are very clear and passionately explained in the book.  Essentially, using any stock advisors, stock pickers, or mutual funds is going to work out negatively for your investments over the long term.
This point is incredibly valuable information that everyone needs to understand.  Taxes, Broker Costs, Mutual Fund Manager Costs, and Financial Advisor costs will severely eat away at the long-term compounding power of your investments.
Positives: Short and sweet and backed up with plenty of proof to back up the assertions he makes.
Negatives: Constantly repeats, "Don't take my word for it', It gets a little annoying after a while.
Tip: This book's key message is to invest in low-cost exchange-traded funds (ETFs) that track the market indices.
---
3. Flash Boys
Michael Lewis
Rating – 5 Stars – Must Read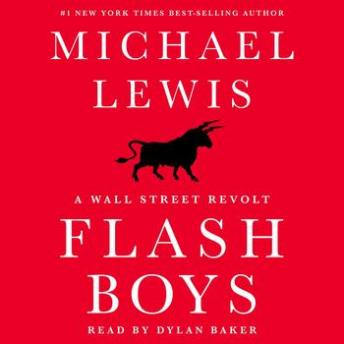 A gripping bestseller that blew open the secrecy behind high-frequency trading (HFT) and embarrassed Wall Street, large investment banks, and even retail brokers.
It is not just hype; Lewis has research and investigative journalism on his side.
Unveiling the unfair way HFT trading is seeking to rip off not just American Investors but the whole globe, Lewis deserves more than a bestseller; he deserves a knighthood.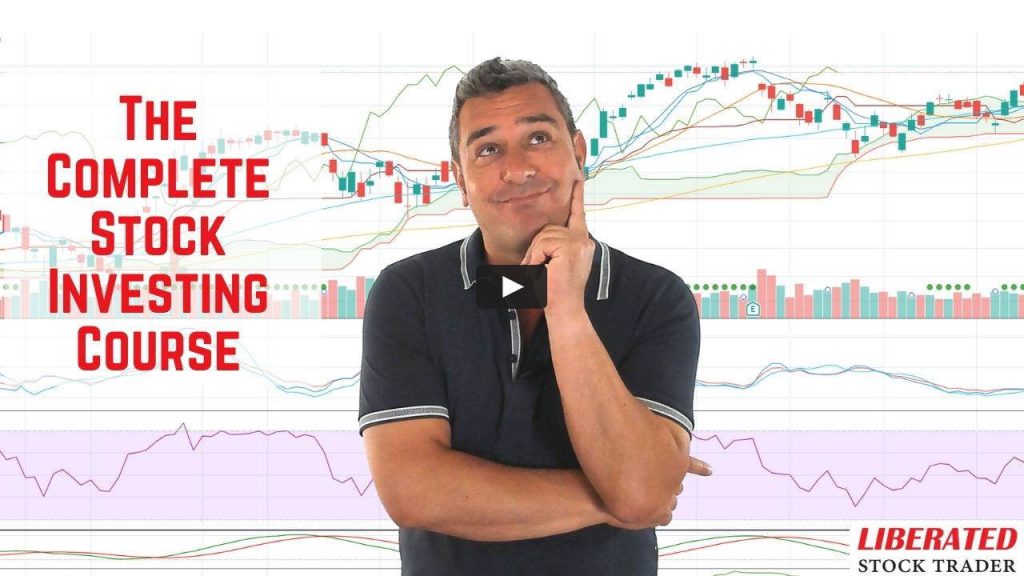 Liberated Stock Trader Pro Investing Course
★ 16 Hours of Video Lessons + eBook ★
★ Complete Fundamental Stock Analysis Lessons ★
★ 2 Powerful Value Investing Strategies ★
★ 4 Dividend/Income Investing Strategies ★
★ Professional Grade Stock Chart Technical Analysis Lessons ★
4. The Quants
Scott Patterson
Rating: 5 Stars Must Read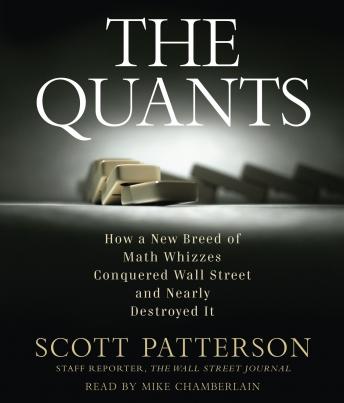 A poker tournament at a plush hotel with the heads of the big quantitative trading houses is the backdrop for this great book.
Here we get an insight into the larger-than-life figures and the quantitative tactics of the genius mathematicians working on Wall Street and its impact on the broader market.
Packed full of fascinating insights, this book really lets you know what you are up against in the markets.
[Related Article: Best MetaTrader Brokers For For DMA & Forex]
---
5. The Alpha Masters
Maneet Ahuja
Rating: 4.5 Stars Highly Recommended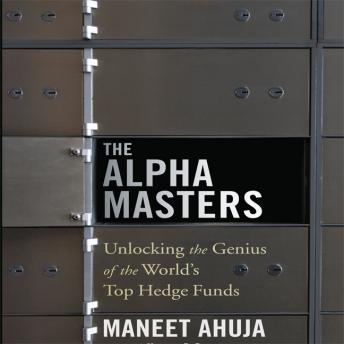 A detailed behind the scenes look at successful hedge fund managers and the industry, including their investing styles.
Understanding how the hedge funds operate and the tactics and strategies they adopt is essential for your overall knowledge of the market.
It is also interesting to see the rise and fall of these Alpha Masters and the psychology of how they deal with it.
---
6. Dark Pools
Scott Patterson
Rating: 4.5 Stars Highly Recommended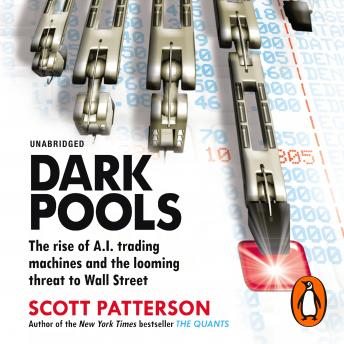 Where are your investment retirement accounts (IRA's) and 401K's invested? In the stock market. So you must get an understanding of the current state of the stock market and what drives price fluctuations.
Scott Patterson takes on the task of educating us all in the rise of the machines and the artificial intelligence algorithms that run on them.  While the book lacks details on how AI actually works, the discussion around the growth and impact of AI trading is enlightening and shocking.
As discussed in our stock market statistics research article, Bot's or AI algorithms are estimated to be responsible for 80% of stock market trading.
Learn more about AI and what you can do about it in this excellent book. It's an absolutely compelling read.
-
Video: Watch the Top 20 Audio Book Video Review
-
7. The Big Short
Michael Lewis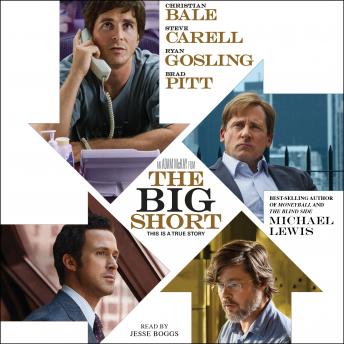 Rating: 4.5 Stars Highly Recommended
A great story involving the few men who bet against the investment banks going into the 2007 financial crisis.
Lewis has a way of writing that adds excellent storytelling to the factual background of what went on before and after the credit crunch.
It is a great listen and also has been made into a hit Hollywood movie.
---
8. The Clash of the Cultures
John C. Bogle
Rating: 4.5 Stars Highly Recommended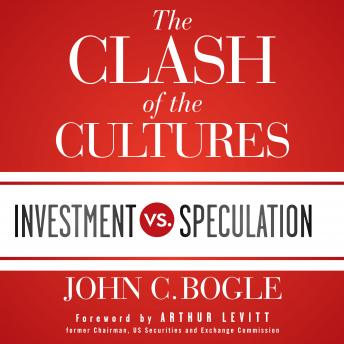 Throughout his sixty-year career in the mutual fund industry, Vanguard Group founder John C. Bogle has witnessed a massive shift in the culture of the financial sector. The prudent, value-adding culture of long-term investment has been crowded out by an aggressive, value-destroying culture of short-term speculation.
Mr. Bogle has not been merely an eye-witness to these changes but one of the financial sector's most active participants. In The Clash of the Cultures, he urges a return to the common sense principles of long-term investing.
Provocative and refreshingly candid, this book discusses Mr. Bogle's views on the changing culture in the mutual fund industry, how speculation has invaded our national retirement system, the failure of our institutional money managers to participate in corporate governance effectively, and the need for a federal standard of fiduciary duty.
---
9. The Wolf of Wall Street
Jordan Belfort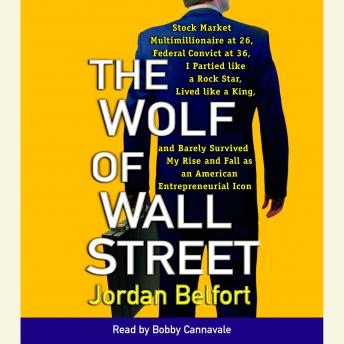 Rating: 4 Stars Highly Recommended
Ever wondered who is behind the cold call you get from a company you have never heard of, trying to sell you stocks in a company you know nothing about.
Belfort provides a thrilling and entertaining view of his life as a Chop House Stock Broker.
High on entertainment, this book is a roller coaster ride description of the personal life of Belfort himself.
A great book that was recently turned into a Hollywood blockbuster.
---
10. The New Buffettology
Mary Buffett
Rating: 4 Stars Recommended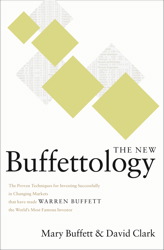 The New Buffettology is the first guide to Warren Buffett's contrarian value investment strategy for exploiting down stocks – an approach that has made him the nation's second-richest person.
Designed to teach investors how to decipher and use financial information the way Buffett himself does, this book guides investors through opportunity-rich bear markets, walking them step-by-step through the equations and formulas Buffett uses to determine what to buy, what to sell — and when.
We have also based our article on How To Build A Great Buffett Stock Screener on this book.
Authors Mary Buffett and David Clark explore Buffett's recent investments in detail, proving time and again that his strategy has earned enormous profits at a time no one expects them to and with almost zero risks to his capital.
[Related Article: How to Invest & Find Stocks Like Warren Buffett]
---
11. Liars Poker
Michael Lewis
Rating: 4 Stars Recommended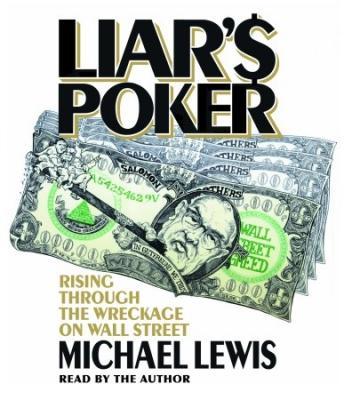 Charting the author's experience working for a Wall Street Investment bank.  This book is an exciting and entertaining look at the characters that make up the testosterone-fueled trading floors that people entrust their money with.
It is worth the read just to ensure you are convinced that investing your money on your own terms is the right direction for you.
A born storyteller, Michael Lewis, shows us how things really worked on Wall Street. The bond traders, wearing greed and ambition as badges of honor, might well have swaggered straight from the pages of Bonfire of the Vanities. But for all their outrageous behavior, they were presiding over enormous changes in the world economy.
Lewis's job was to transfer money, in the form of bonds, from those outside American who saved to those inside America who consumed. In doing so, he generated tens of millions of dollars for Salomon Brothers and earned for himself a ringside seat on the most significant financial spectacle of the decade: the leveraging of America.
---
12. The Buy Side
Turney Duff
Rating: 4 Stars Recommended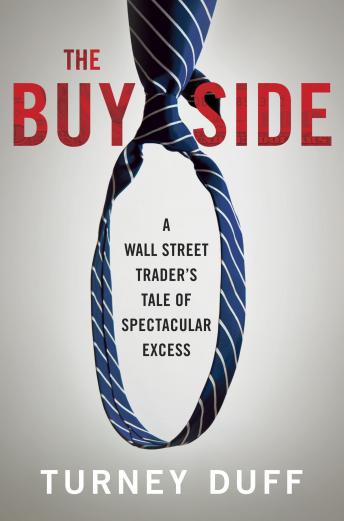 NEW YORK TIMES BESTSELLER. A former Galleon Group trader portrays an after-hours Wall Street culture where drugs and sex are rampant, and billions in trading commissions flow to those who dangle the most enticements.
An excellent insight into how the buy-side operates on the financial market and just how much money these guys get to play with.
In a similar vein to Wolf of Wall Street, this is also a future film in the making.  A true story looking into Wall Streets' underbelly, the crooked practices, and the insane after-work parties.
Do you really want these people managing YOUR money?
Well worth listening to.
---
13. One Up on Wall Street
Peter Lynch
Rating: 4 Stars Recommended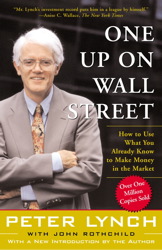 An excellent book for beginner investors, with an outstanding down to earth approach, ideal for the beginner to show you how to apply your local knowledge to find winning companies.  Great stories, great anecdotes:
"The old Wall Street adage "never invest in anything that eats or needs repairs" may apply to racehorses, but it's malarkey when it comes to houses." Peter Lynch
"Know what you own, and know why you own it" Peter Lynch
Lynch offers easy-to-follow advice for sorting out the long shots from the no shots by reviewing a company's financial statements and knowing which numbers really count. He provides guidelines for investing in cyclical, turnaround, and fast-growing companies.
As long as you invest for the long term, Lynch says, your portfolio can reward you. This timeless advice has made One Up on Wall Street a #1 bestseller and a classic book of investment know-how.
Tip: If you like the strategies in this book, you can find the Price to Lynch Fair Value Formulas in Stock Rover, our Favorite Stock Screener. 
---
14. The Bogleheads' Guide to Investing
Rating: 4 Stars Recommended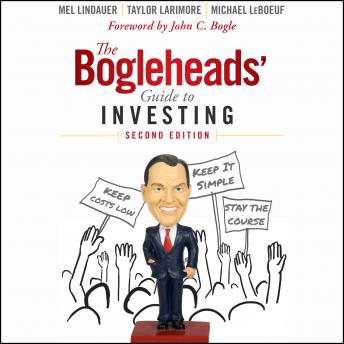 The Bogleheads' Guide to Investing is a DIY handbook that espouses the sage investment wisdom of John C. Bogle.
This witty book offers contrarian advice that provides the first step on the road to investment success, illustrating how relying on typical 'common sense' promoted by Wall Street is destined to leave you poorer.
This updated edition includes new information on backdoor Roth IRAs and ETFs as mainstream buy and hold investments, estate taxes, and gifting, plus changes to the laws regarding Traditional and Roth IRAs and 401k and 403b retirement plans.
With warnings and principles, both precisely accurate and grandly counterintuitive, the Boglehead authors show how beating the market is a zero-sum game.
[Related Article: The Top 10 Best Stock Trading Platforms – Trade From Charts]
---

Investing In Stocks Can Be Complicated, Stock Rover Makes It Easy.
Stock Rover is our #1 rated stock investing tool for:
★ Growth Investing - With industry Leading Research Reports ★
★ Value Investing - Find Value Stocks Using Warren Buffett's Strategies ★
★ Income Investing - Harvest Safe Regular Dividends from Stocks ★
"I have been researching and investing in stocks for 20 years! I now manage all my stock investments using Stock Rover." Barry D. Moore - Founder: LiberatedStockTrader.com
Get Stock Rover Premium Plus Now or Read the In-Depth Stock Rover Review & Test.
---
15. Trading Bases
Joe Peta
Rating: 3.5 Stars A Good Listen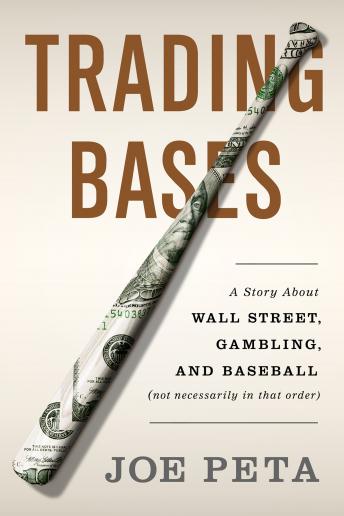 This is such an enjoyable listen about an ex-Wall Street trader who improved on Moneyball's famed sabermetrics to place bets that would beat the Vegas odds on Major League Baseball games, with a 41 percent return in his first year. Trading Bases explains how he did it.
After the fall of Lehman Brothers, Joe Peta was out of a job. He found a new one but lost that, too, when an ambulance mowed him down. In search of a way to cheer himself up while he recuperated in a wheelchair, Peta started watching baseball again, as he had growing up.
That's when inspiration hit: Why not apply his outstanding risk-analysis skills to improve on sabermetrics, the method made famous by Moneyball—and beat the only market in town, the Vegas betting line? Why not treat MLB like the S&P 500?
---
16. The Little Book of Trading
Michael Covel
Rating: 3.5 Stars A Good Listen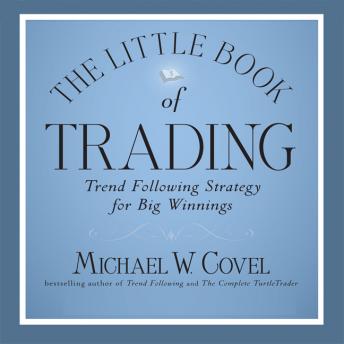 Drawing on author Michael Covel's own extensive experience in the trading world, as well as tips and insights gathered from some of the world's most successful traders, the book identifies the tools, concepts, psychologies, and philosophies that will keep your money growing-and safe-even when the next bubble bursts or the next crisis hits.
With each chapter featuring easy-to-understand advice from a top trader or trading firm that has won by beating mutual fund performance, this Little Book prepares the cautious, would-be investor to make money like an old hand and presents a revolutionary new argument that mutual funds, long the investment vehicle of choice for people looking for security in retirement, are no longer to be relied on.
---
17. The Little Book of Value Investing
Christopher H. Browne
Rating. 3.5 Stars A Good Listen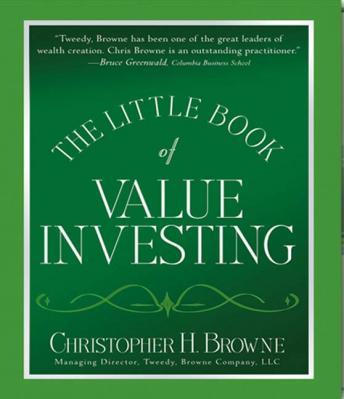 The Little Book of Value Investing offers investors the necessary tools to follow a value-investment model that consistently beats the market.
Written in an easy-to-understand tone by Christopher H. Browne, the managing director of Tweedy, Browne Company, one of the most highly-regarded investment firms in the USA.
This audiobook discusses the most important methods, ideas, and approaches in value investing, including chapters on where to find value, buying stocks when they are on sale, long-term investing, when to hold and when to let go, and how to be a knowledgeable investor.
It is a short audiobook at only 4 hours, 32 minutes, but I think you will find interesting concepts and tips.
[Related Article: The Liberated Stock Trader Ultimate Guide To Value Investing]
---
18. The Little Book of Bull's Eye Investing
John Mauldin
Rating: 3 Stars Pretty Good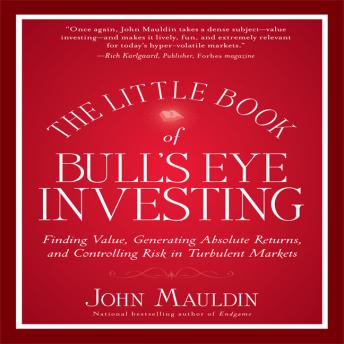 A practical road map to what's in store for the markets to help you stay ahead of the curve, the book debunks many of the myths that have come to govern investment logic, particularly the buy-and-hold, relative return vehicles that Wall Street peddles to unsuspecting investors.
Giving you a view of the trends shaping the markets right now, which are likely to provide investment options for the decade ahead, The Little Book of Bull's Eye Investing teaches the value of careful research before you put your money to work.
---
19. The Intelligent Investor
Benjamin Graham
Rating: 3 Stars A Very Long Listen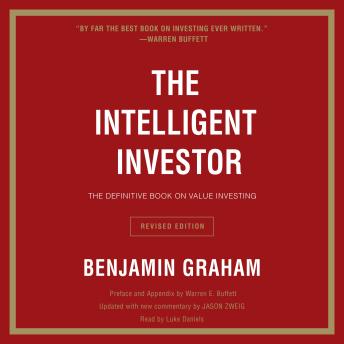 A classic book was written by Ben Graham, the father of Value Investing. Warren Buffet was also strongly influenced by Graham.
The greatest investment advisor of the twentieth century, Benjamin Graham, taught and inspired people worldwide. Graham's philosophy of "value investing"-which shields investors from substantial error and teaches them to develop long-term strategies-has made The Intelligent Investor the stock market bible ever since its original publication in 1949.
Positives: A vast amount of valuable insight and knowledge. The revised version with comments from Jason Zweig brings the book up to date with new examples of how the book's tenets still hold true.
Negatives: With an overwhelming 623 pages or nearly 18 hours of listening combined and a very dry writing style, you will need a lot of coffee to get you through it.
[Related Article: The Best Stock Screeners To Find Dividend & Value Stocks]
---
20. Crash Proof
Peter Schiff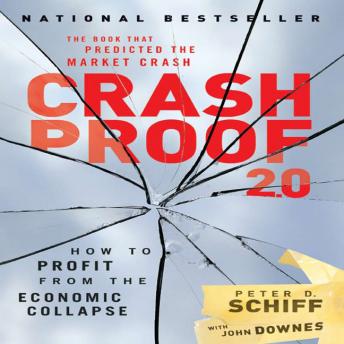 Rating: 3 Stars OK
A jaw-dropping insight into the future large stock market crash and the inspiration for my stock market crash detector system.
Schiff makes well-reasoned points that are difficult to argue with.
Even for a bullish investor, it is essential to understand the counter-argument so you are ready for any significant stock market crash.
Related Article: A Reliable System To Protect You From Bear Markets]
---
How we rated the audiobooks?
The depth of Content: How deep does the book go into the subject matter.
Applicability to Investing: How relevant is the material for helping to improve your investing success.
Readability: Is the book easy to comprehend or difficult to read
Insight into the subject: Does the book provide a real insight into the subject matter, and is it thought-provoking.
Are You Looking For Stock Investing & Trading Software? Here Are My Favorites.
My favorite
software for trading
is
TradingView
because it does everything well. It has backtesting, great charts, stock screening, and an active community of over 3 million people sharing ideas, plus a free plan available globally.
My favorite
software for investing
is 
Stock Rover
, as it specializes in deep fundamental financial screening, research, and portfolio management. It is the ideal platform for dividend, value, and growth investing.
My favorite
software for stock market news
is
Benzinga Pro
, with its super-fast real-time news engine, squawk box, and news impact ratings.
My favorite
AI trading software
is
TrendSpider
which enables automatic pattern recognition for Trendlines, Candlesticks, and Fibonacci levels.
Trade Ideas
uses AI to generate high probability daily trading signals for auto-trading.
My favorite
stock-picking service
is
Motley Fool Stock Advisor
, which has a proven track record of beating the market with excellent stock research reports.
Read the Full Top 10 Stock Market Software Testing & Review