Many technical analysis courses are available, but not all of them are created equal. To best learn technical analysis, it's important to understand what each course offers.
Technical analysis is a tool for forecasting the future price movement of securities by analyzing past and present data.
This blog post will outline the topics you need to consider before selecting a technical analysis training course.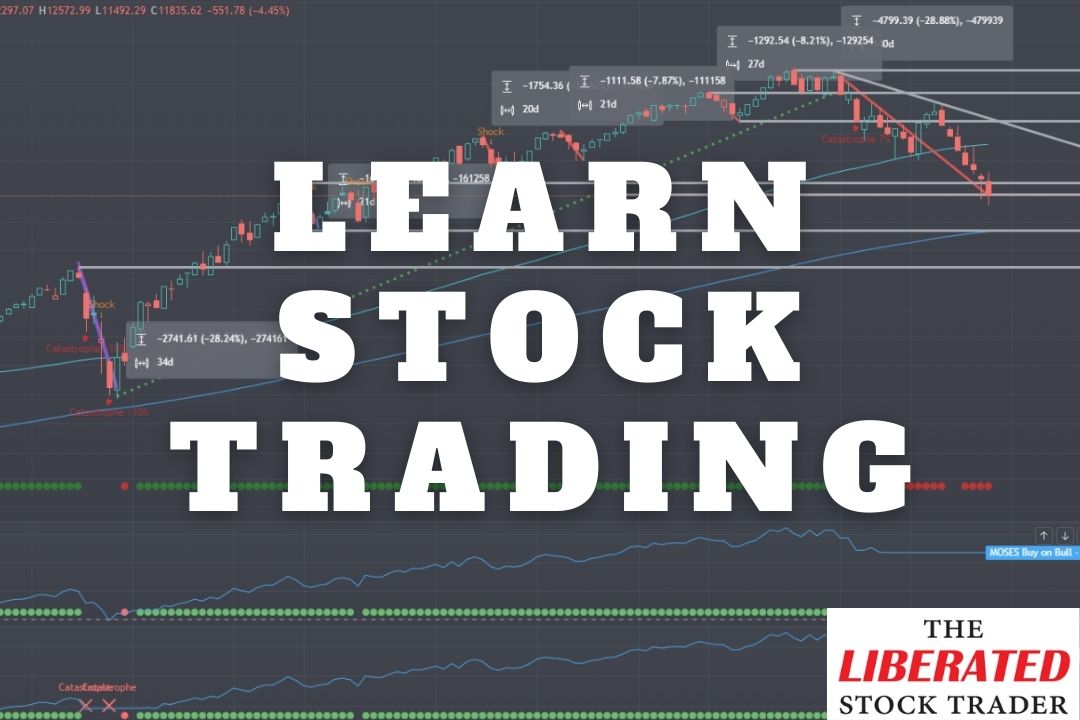 1. Define your goals
The first step is to figure out what you want to get out of a technical analysis course. Do you want to learn how to read charts and identify patterns? Or do you want to deepen your understanding of advanced technical analysis concepts? Once you know what you want to achieve, you can narrow down your options.
2. Consider your level of experience
If you're a complete beginner, it's important to find a course that starts from the basics and gradually builds up your knowledge. On the other hand, if you already have some experience with technical analysis, you'll need a course that covers more advanced topics. Make sure to check the curriculum of each course before making a decision.
3. Determine your learning style
Some people learn best by listening to lectures, while others prefer a more hands-on approach. There are technical analysis courses available in both formats, so it's important to figure out which one will work better for you. You can always try out a few different courses if you're not sure before settling on one.
4. Compare costs and duration
Technical analysis courses can vary widely in terms of cost and duration. Some are very expensive and last several months, while others are more affordable and can be completed in days. It's important to consider both factors when choosing a course.
5. Check the instructors' credentials
When you're paying for a technical analysis course, you want to ensure that you're getting quality instruction. Make sure to check the instructors' credentials and see if they have any real-world experience and official certifications.
Technical Analysis Courses Table
*Textbooks not included (add $300)
What is the technical analysis of stocks?
Technical analysis of stocks is the study of past market data to identify patterns and trends that can provide insight into future market behavior. Technical analysts use this information to make predictions about where the market is headed and to develop trading strategies.
There are many different techniques that can be used for technical analysis, but some of the most popular include trend line analysis, support and resistance levels, and moving averages. Technical analysts often use charting tools to help them visualize market data and identify patterns.
While technical analysis can be a useful tool for predicting future market behavior, it is important to remember that past performance is no guarantee of future results. In addition, technical analysis should be used in conjunction with other information, such as fundamental analysis, to make more informed investment decisions.
How to learn technical analysis?
When learning technical analysis, the first thing you need to do is identify what type of trader you want to be. There are three main types of traders: day traders, swing traders, and position traders. Once you know what type of trader you want to be, you can begin to learn the specific technical analysis techniques that will help you achieve your trading goals.
If you want to be a day trader, you will need to learn about technical indicators such as moving averages, Bollinger Bands, MACD, and RSI. You will also need to have a strong understanding of price action and candlestick patterns. Swing traders typically use technical indicators to identify potential support and resistance levels. They also use price action and candlestick patterns to enter and exit trades. Position traders may use technical analysis to identify long-term trends, but they also need to be aware of fundamental factors that can impact the price of a security.
No matter what type of trader you want to be, it is important to back-test your trading strategy before implementing it in the real world. Backtesting allows you to see how your strategy would have performed in the past and can help you refine it for future use. There are many different software programs that allow you to back-test your strategies.
Once you have a solid trading strategy in place, you need to discipline yourself to stick to it. Emotions can often lead traders astray, so it is important to remain calm and objective.
What should the best technical analysis courses cover?
As you may know, technical analysis is the study of past market data to identify trends and predict future market behavior. While there is no sure-fire way to guarantee success in the markets, a good technical analysis course can give you a leg up on the competition by teaching you how to spot market trends and make more informed trading decisions.
So, what should the best technical analysis course cover? Here are five key topics that we believe are essential for any serious trader or investor:
1. Basic charting techniques – A good technical analysis course will teach you the basics of charting, including how to read and interpret different types of charts (e.g., bar charts, candlestick charts, etc.). You'll' also learn about the different indicators that can be used to identify trends and make trading decisions.
2. Trendlines – Another important concept in technical analysis is the use of trend lines. Trend lines are simply straight lines that connect two or more price points on a chart. They can be used to identify both up-trends and down-trends in the market. By learning how to properly draw and interpret trend lines, you'll be better able to identify support and resistance levels to target potential trading opportunities.
3. Fibonacci & Elliott Wave Analysis – Fibonacci and Elliott Wave analysis can be used to identify potential support and resistance levels in the market. They are based on sequences that have a mathematical relationship with one another. By learning how to identify these key levels, you'll be better equipped to make trading decisions that consider the potential for reversals.
4. Technical indicators – Dozens of different technical indicators can be used to help identify trends and make trading decisions. Some of the more popular indicators include moving averages, RSI, and MACD. A good technical analysis course will teach you how to use and interpret these indicators so that you can make more informed trading decisions.
5. Sentiment Analysis – Sentiment analysis is the process of determining whether a particular stock is being bought or sold based on positive or negative sentiment. It can be used to gauge whether a stock is overvalued or undervalued and to make investment decisions accordingly.
The best technical analysis training
Are you looking for the best technical analysis training? Look no further than the Liberated Stock Trader PRO – Technical & Fundamental Analysis Training Course. In this program, you'll learn everything you need to know about technical analysis, from the basics to the most advanced techniques. You'll also get a chance to practice what you've learned with real-world examples. This is the perfect way to become a master of technical analysis.
Enroll now and start your journey to becoming a top trader today.
---
You want to be a successful stock investor but don't know where to start.
Learning stock market investing on your own can be overwhelming. There's so much information out there, and it's hard to know what's true and what's not.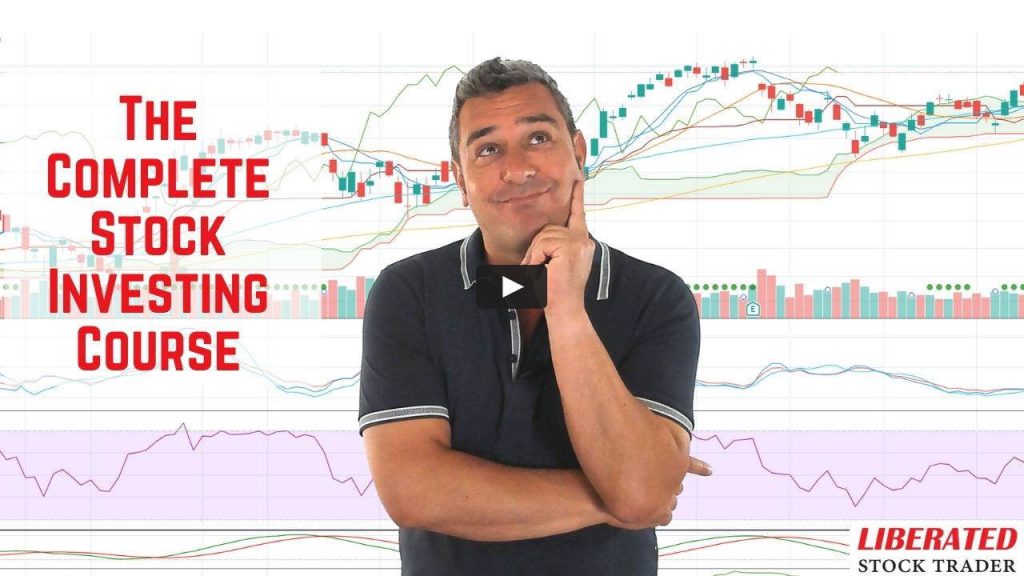 Liberated Stock Trader Pro Investing Course
Our pro investing classes are the perfect way to learn stock investing. You will learn everything you need to know about financial analysis, charts, stock screening, and portfolio building so you can start building wealth today.
★ 16 Hours of Video Lessons + eBook ★
★ Complete Financial Analysis Lessons ★
★ 6 Proven Investing Strategies ★
★ Professional Grade Stock Chart Analysis Classes ★
---
The Liberated Stock Trader Pro training is a complete education and covers many important investment topics that other technical analysis courses do not.
Economic health & the business climate
Company fundamental financial analysis
Risk & portfolio management
Creating a unique trading system
Help to choose the right technical analysis software
Where do technical analysis courses fail?
Most stock market training courses fail because they focus exclusively on technical analysis; this can be misleading. I support technical analysis and am a Certified Financial Technician with IFTA; however, having only an understanding of technical analysis can cause problems for the trader or investor.
The main problems with technical analysis courses are:
No grasp of economics – no understanding of life's basic economic facts can cause an investor to be trading in a business or economic climate that is fundamentally bad, reducing any probability of success. If the business climate is bad, most stocks will fall, so catching a rising stock to make a profit is low. You would need to adapt your strategy based on the economic and business situation.
No grasp of company fundamentals – trading the stock in a company on the edge of financial suicide reduces the odds of success if you are buying long (to make a profit if the stock goes up). Of course, if you are shorting a stock, you also need to understand the financial situation of a company.
Too Expensive. Many Stock Market Courses cost more than $1,000 or even $4,000 for 2 to 4 days of training. It need not be so expensive, but it is considered a premium area of knowledge. The Liberated Stock Trader Pro Training is extremely cost-effective and allows you to study and restudy at your own speed you full instructor-led video training and a print book to back it all up. It also covers all the important topics that a certified stock market analyst needs to know.
Technical analysis course summary
Now you know what to look for when deciding on a stock market education provider. Ensure that technical and fundamental analysis classes are included, combined with a splash of economics and a good dose of money, risk, and portfolio management.
---
Ever Dreamed of Beating the Stock Market
Most people think that they can't beat the market, and stock picking is a game only Wall Street insiders can win.
This simply isn't true. With the right strategy, anyone can beat the market.
The LST Beat the Market Growth Stock Strategy is a proven system that has outperformed the S&P500 in 8 of the last 9 years. We provide all of the research and data needed to make informed decisions, so you no longer have to spend hours trying to find good stocks yourself.
The LST Beat the Market System Selects 35 Growth Stocks & Averages a 25.6% Annual Return
★ 35 Stocks That Already Beat The Market ★
★ Buy The Stocks & Hold For 12 Months - Then Rotate ★
★ Fully Documented Performance Track Record ★
★ Full Strategy Videos & eBook ★
Take The Pain Out Of Stock Selection With a Proven Strategy
---