Most people know little or nothing about investing because American public schools refuse to teach investing.
Instead, most American investors are self-educated by the internet and the media. This self-education makes people easy prey for fraudsters because the media and the internet are full of misinformation.
The best way for a beginner investor to protect herself from fraudsters is to understand the basics of investment. Gaining such knowledge is easy because many excellent books teach the basics of investing.
Reading widely is the best way for someone to learn to invest, and reading the right books can show you how the market works and what assets are.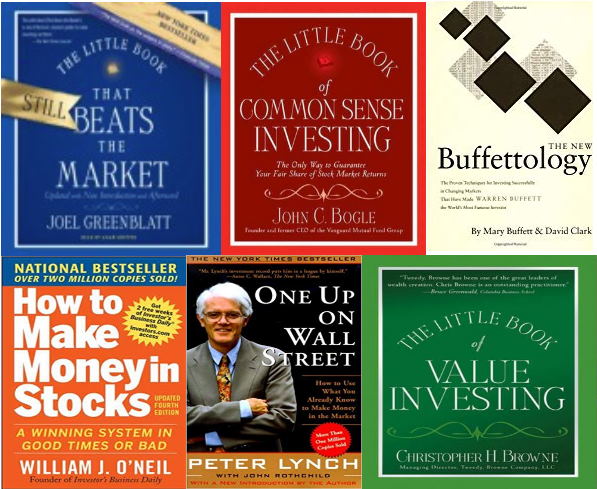 1. A Beginner's Guide to the Stock Market by Matthew R. Kratter
Everything You Need to Start Making Money Today
Kratter's popular introduction to stocks received an average rating of four and a half stars in 3,269 Amazon reviews. The Beginner's Guide offers a simple introduction to stocks and the market for ordinary people.
Kratter teaches the basics of value investment and explains important concepts such as momentum stocks. Kratter also offers a few basic stock analysis methods and stock-picking tips.
The Beginner's Guide is a good place to start your investment journey.
2. The Little Book that Still Beats the Market by

Joel Greenblatt
The strategy Greenblatt shares is called the Magic Formula, based on two specific formulas, now known as the Greenblatt ROC and the Greenblatt Earnings Yield.A short but fascinating book looking at a specific system that the author declares and proves makes a regular profit.
I have back-tested this system personally, and it works very well, it is a little high maintenance, but the lessons contained within the book are vital.
It is also quite humorous, which is welcome in the dry world of investing.
A great introduction to a stock market system from an investing legend.
3. The Intelligent Investor by Benjamin Graham
The Definitive Book on Value Investing. A Book of Practical Counsel (Revised Edition)
This updated edition of Graham's 1949 classic is still one of the most popular investment books on Amazon. The Intelligent Investor has received an average rating of four and a half stars on four and a half stars from 11,237 Amazon reviewers.
Many people consider Graham the greatest investment advisor and the creator of value investing. Zweig updates Graham's stock market bible for modern readers with 21st Century parallels to those in the original.
The Intelligent Investor is still the best introduction to value investing for ordinary people. It is also the best introduction to Warren Buffett's investment philosophy because Buffett was Graham's partner and pupil.
Related Articles:
---

Investing In Stocks Can Be Complicated, Stock Rover Makes It Easy.
Stock Rover is our #1 rated stock investing tool for:
★ Growth Investing - With industry Leading Research Reports ★
★ Value Investing - Find Value Stocks Using Warren Buffett's Strategies ★
★ Income Investing - Harvest Safe Regular Dividends from Stocks ★
"I have been researching and investing in stocks for 20 years! I now manage all my stock investments using Stock Rover." Barry D. Moore - Founder: LiberatedStockTrader.com
Get Stock Rover Premium Plus Now or Read the In-Depth Stock Rover Review & Test.
---
4. The White Coat Investor by James M Dahle MD
A Doctor's Guide To Personal Finance And Investing
This fascinating perspective from an amateur investor received an average of five stars in 1,348 Amazon ratings. Dahle offers an investment guide that professionals, entrepreneurs, and freelancers can use.
Dahle explains investments for people with no training or education in investment, finance, business, insurance, and estate planning. He examines stocks, real estate, homes, and other investments from the perspective of a well-paid professional or small businessperson with large debts.
The White Coat Investor describes advanced finance and investment concepts all professionals, business owners, and freelancers need to understand. Most investment books ignore those issues.
5. How to Invest in Real Estate by Turner & Dorkin
The Ultimate Beginner's Guide to Getting Started
This introduction to real estate investing by two popular podcasters received an average Amazon rating of four and a half stars. Dorkin and Turner explain important real estate concepts and tools investors need to understand.
Dorkin and Turner offer 11 strategies for real estate investment and propose 28 methods for locating great real estate deals.
How to Invest in Real Estate also explains basic investment tools, including LLCs and corporations. This "Ultimate Beginner's Guide" offers advice on investing in real estate while working at a full-time job.
6. Real Estate Investing by David Nelson
An Introduction to Real Estate Investing
This guidebook received an average review of four stars on Amazon. Real Estate Investing offers a basic introduction to real estate investment without the usual get-rich quick-hype.
Nelson offers an introduction to basic concepts and strategies in real estate investment.
Real Estate Investing is a good resource for those thinking of diversifying into real estate investment.
7. The Fundamentals of Investing by Scott J. Smart, Michael D. Joehnk, and Chad J. Zutter
This popular textbook received an average rating of four and a half stars from Amazon reviewers.
The Fundamentals of Investing teaches the core concepts of investing with hands-on practice. One advantage of this book is that it reveals many of the strategies and techniques money managers use.
They wrote this easy-to-read textbook for investment professionals, but anybody can learn from it. One advantage of The Fundamentals is that it does not promote a fund manager's agenda, method, or philosophy.
8. The Financial Times Guide to How the Stock Market Really Works by Leo Gough
This introduction to the financial markets received an average Amazon review of four and a half stars. The famed Financial Times newspaper created this guide to the financial markets for ordinary people.
How the Stock Market Really Works is written for people trying to build a stock portfolio. This book offers an interesting road map to the stock and financial markets for budding investors.
One advantage to The Financial Times Guide is that it lacks an agenda or philosophy. Instead, this book will provide an unbiased examination of the stock market for ordinary people.
9. Contrarian Investing by Anthony Gallea
This examination of a popular investment philosophy received an average of four stars on Amazon.
Gallea and Patalon offer an introduction to contrarian thinking and a methodology for picking, selling, and buying stocks.
Contrarian Investing offers a set of codified trading rules that could help investors avoid risk.
10. The Elements of Investing by Burton G. Malkiel 

Easy Lessons for Every Investor
This investment classic received an average rating of four and a half stars on Amazon. The Elements of Investing offers a simple set of rules and principles that any investor can apply.
In The Elements of Investing, the authors of A Walk Down Wall Street write an easy-to-read investment guide, ordinary people can understand. Malkiel and Ellis explain basic investment philosophies, including contrarian, behavioral investing, and value investing for ordinary people.
11. How to Make Money in Stocks by William O'Neil
Combining Technical & Fundamental Analysis, this best-selling book gives you a good framework for building your own stock market investing approach. One of the best-investing books ever written.
Packed full of clear examples and a very structured approach. The approach called CANSLIM is easy to remember as a Stock Screening approach to finding good stocks and shares to invest in.
These ideas are integrated into our training courses and also outlined in the Stock Market Strategy Blueprint. The book heavily promotes using Investors.com as a tool. In reality, you do not need to purchase this service as you can create your own stock screeners to achieve the same goal for free.
12 Bonds: An Introduction to the Core Concepts by Mark Mobius
This examination of the bond market received an average Amazon review score of four and a half stars. An Introduction is a valuable resource because Mobius examines both bonds and the global financing markets.
Beginners will find Bonds useful because Mobius offers clear definitions of many financial terms, transactions, and products. Mobius also offers real-life examples of bond transactions and explains how they work.
Bonds was intended as a textbook for the Mark Mobius Master Class, but it contains enough information to serve as a standalone resource. This book is both a guide to the markets and a how-to-guide for bond trading.
13. An Introduction to Mutual Funds Worldwide by Ray Russell
This guide to global mutual funds received an average of four and a half stars from Amazon reviewers. An Introduction describes both open-ended and closed-ended mutual funds.
The book also describes differences between international markets. It takes a look at emerging market investment through mutual funds. There is also a basic history of mutual funds and an overview of the mutual fund industry and market.
Russell's work provides a comprehensive overview of mutual funds for beginners. It also provides an interesting introduction to international investing.
---
You want to be a successful stock investor but don't know where to start.
Learning stock market investing on your own can be overwhelming. There's so much information out there, and it's hard to know what's true and what's not.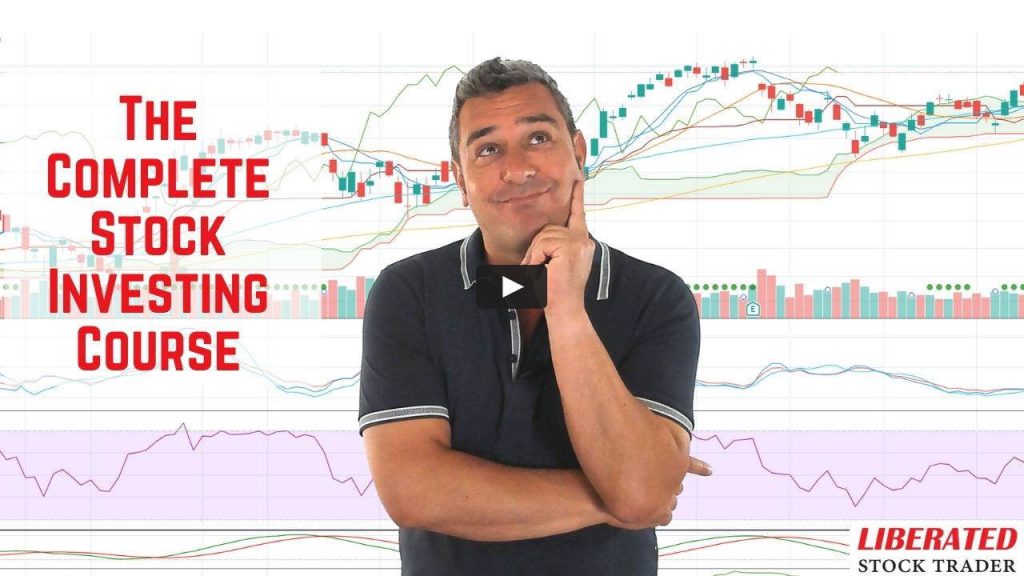 Liberated Stock Trader Pro Investing Course
Our pro investing classes are the perfect way to learn stock investing. You will learn everything you need to know about financial analysis, charts, stock screening, and portfolio building so you can start building wealth today.
★ 16 Hours of Video Lessons + eBook ★
★ Complete Financial Analysis Lessons ★
★ 6 Proven Investing Strategies ★
★ Professional Grade Stock Chart Analysis Classes ★
---
14. Introduction to Investing by Charles Sherwood
A Guide to Stocks, Mutual Funds and ETF's
This overview of the financial markets received an average of four and a half stars from Amazon reviewers. The advantage of Sherwood's book is that it examines mutual funds and exchange-traded funds (ETFs) in addition to stocks.
Sherwood offers descriptions of all three classes of investment and explains popular investing strategies for the beginner. Sherwood also offers strategies for beginning investors and explains brokerage accounts.
One of the better comprehensive investment guides on the market today.
15. If You Can: How Millennials Can Get Rich Slowly by William J. Bernstein
This short e-book for people under 40 received an average rating of four and a half stars from 593 Amazon reviewers. Bernstein offers an introduction to investing and retirement savings for younger people.
If You Can is a good introduction to retirement accounts and the investment markets for ordinary people.
This short work could be the best introduction to investments available today.
16. The Necessity of Finance by Dr. Anthony M. Criniti IV
An Overview of the Science of Management of Wealth for an Individual, a Group, or an Organization
This overview of wealth management received an average Amazon review of five and a half stars. Criniti explains and clarifies financial concepts and economics for ordinary people.
Crinti explains the important difference between finance and economics. The Necessity of Finance is an investment book because it offers an introduction to wealth management for ordinary people.
The Necessity of Finance describes and defines key investment concepts such as risk and return. It also explains classes of investments and the vital difference between wealth and money. Criniti's book is a great resource for beginners who want a more advanced look at the financial markets.
17. The ETF Book by Richard A. Ferri
All You Need to Know About Exchange-Traded Funds
This introduction to Exchange Traded Funds (ETFs) received an average rating of four and a half stars on Amazon. ETFs are funds that trade like stocks.
ETFs are one of the fastest-growing investment sectors, and Ferri explains how they work. Ferri explains the ETF terminology, including such terms as Exchange-Traded Product.
In The ETF Book, Ferri examines and explains exchange-traded portfolios; explores a wide selection of ETFs. Ferri also offers ETF trading and investing strategies and explains the concept of sector rotation. If you want to learn what ETFs are and how they work, The ETF Book is for you.
18. The Fund Industry by Robert Pozen
How Your Money is Managed
The Fund Industry received an average Amazon rating of five stars. Beginning investors need to read The Fund Industry because the authors take readers on a tour of the fund management business.
Hamacher and Pozen explain the inner workings of funds for readers. Importantly, The Fund Industry explains how funds invest in stocks and bonds and evaluate the risks and returns. Pozen and Hamacer take a look at the operations of funds and government regulation of funds.
All investors need to read The Fund Industry because mutual fund companies are among today's biggest investors. Those considering mutual funds need this book on their shelves.
19. Understanding Wall Street, Fifth Edition by Jeffrey Little
This popular guide to America's financial industry received an average Amazon review of four out of five stars. Little takes ordinary investors on a tour of Wall Street and explains its institutions.
The latest edition examines exchange-traded funds (ETFs), the link between Wall Street and Main Street, and the risks and rewards of the global economy. Little also explains online investment research strategies for ordinary people.
If you want to learn what Wall Street is and how it works, Little's book is an excellent place to start your research.
20. All About Bonds, Bond Mutual Funds, and Bond ETFs by Esme E. Faerber
This comprehensive guide to bonds received an average Amazon rating of four out of five stars. All About Bonds explains how bonds have gone from one of the safest investments to dangerous and risky instruments.
A detailed introduction explains everything from basic bond characteristics to fixed-income investment techniques. Learn important concepts such as yield, liquidity, duration, convexity, and emerging markets.
Faerber answers many of the questions bond investors will ask. All About Bonds helps beginners by offering practical advice on topics such as the percentage of bonds in a portfolio, how to find new bond products, and what are the risks from bond ETFs and bond mutual funds. If you want to learn how to pick bonds and invest in bonds, All about Bonds is for you.
21. The Mutual Fund Business by Robert C. Pozen
This overview of the mutual fund industry received four and a half stars from Amazon reviewers. Pozen offers an in-depth examination of the mutual fund industry and the mutual fund market.
Pozen covers the key principles of mutual fund investment theory and offers examples and case studies to describe them. Pozen also examines the basic investment strategies mutual funds use.
If you are looking for an in-depth examination of the mutual fund industry, Pozen provides it. The Mutual Fund Business was written for grad students and MBAs, but it uses straightforward language anybody can understand.
22. A Complete Stock Market Education by Barry D. Moore
Best Book & Video Course for Learning Stock Trading & Investing
Designed as a complete education, the book covers everything you need to know to get started in investing in stocks. Fundamental analysis, technical analysis, stock screening, risk management, and psychology are all covered.
What makes it different is that there are 16 hours of instructor lead video included, which turns this training from a book to a full stock market seminar training.
Premium stock market education is expensive; this training course is extremely cost-effective—well-rounded education for those who want to take the stock market seriously.
Score: 4.8 Stars on Amazon.com & 5/5 Stars on Benzinga.com
Summary: The Best Investing Books for Beginners
A good library on your bookshelf or Kindle can be the most powerful investment tool a beginner can accumulate. By reading the right books, an investor can pick the minds of experienced investment professionals and top financial journalists. The right books can answer the questions investment advisers cannot or will not answer. Reading widely can teach a beginner what questions to ask and how to ask them.
Wide reading is more important than ever for investors because new investment products and markets appear every day. Even industry professionals are confused and hard-pressed to keep up with all the changes in the investment universe.
Extensive reading can help because many traditional investments are changing beyond recognition. Bonds, for instance, are becoming unstable and high-risk instruments.
Funds and stocks are converging in the worlds of ETFs and mutual funds. More money than ever flows into the markets as ordinary people get access to new investment tools such as the Cash App.
Whole classes of new investments, such as cryptocurrencies and stable coins, appear each day. Yet, many beginning investors lack basic knowledge of the markets and investing.
You can rectify the lack of investment knowledge by educating yourself with books. Investment books are easier to access and read than ever before because of Amazon, eBooks, and Kindle.
You can now carry a large investment library in your purse or briefcase by using a Kindle or a tablet. That means you can read and study investment books everywhere at the gym, on the bus, on the train, on airplanes, in bed, or at your house.
The first step for every beginning investor is to start building a good investment library. A good library of investment books can be your best defense against fraud and risk in the markets.