Warren Buffett's best friend and closest confident is Berkshire Hathaway Vice Chairman Charlie Munger.
Many observers think Munger's investing prowess rivals Buffett's. Munger developed his investing system based on an intense study of economics, psychology, history, and other subjects.
Munger built a $1.7 billion fortune as chairman of Wesco Financial Corporation and the Daily Journal Corporation. Munger is a well-known fan of Costco Wholesale (NASDAQ: COST), a Costco director, and a proponent of that stock.
Munger is a Harvard-trained lawyer who served as a meteorologist during World War II. Charlie befriended Buffett after meeting Warren at a dinner party in 1959.
Both Buffett and Munger are prolific readers who get many of their ideas from books. The books on Charlie Munger's reading list can help you become a better investor.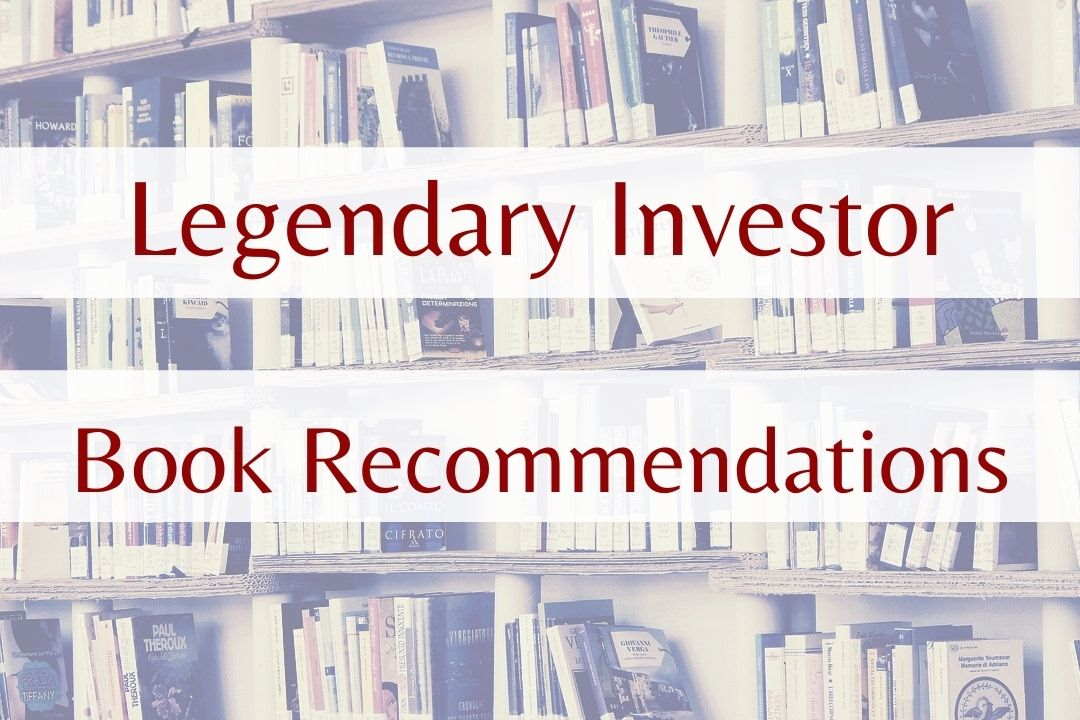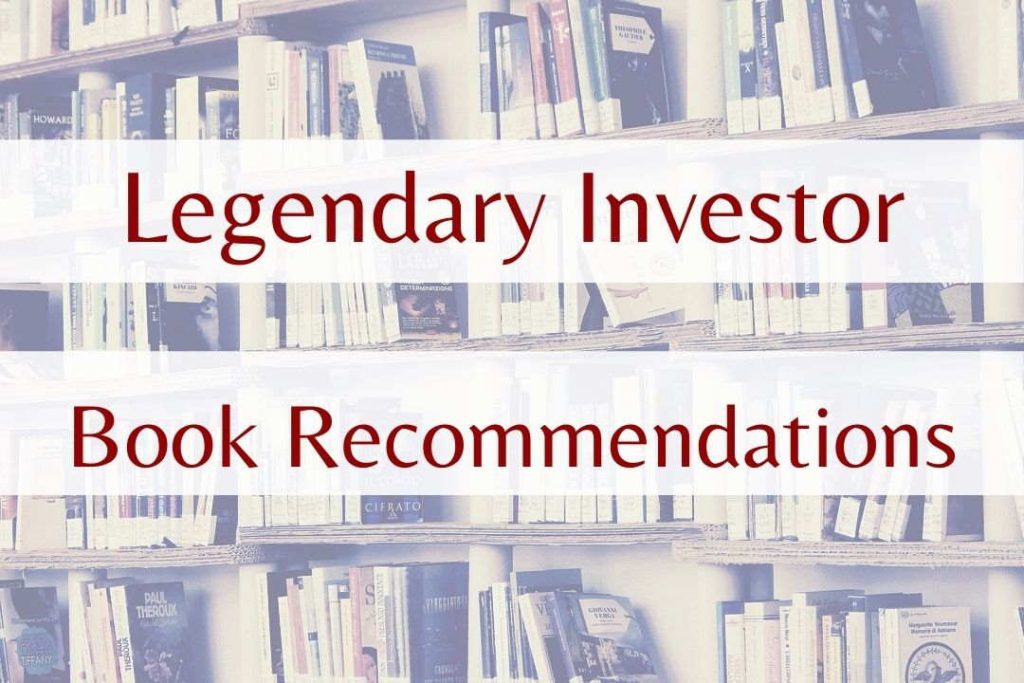 Charlie Munger Book Recommendations
1. Deep Simplicity
Bringing Order to Chaos and Complexity by John Gribbin
Astrophysicist Gribbin argues that chaos and complexity are the natural states of the universe. Gribbin believes chaos and complexity govern all processes, including the weather, evolution, and space itself.
A logical extension of Gribbin's ideas is the belief that chaos and complexity govern the markets. Thus, understanding chaos and complexity can show you how the markets work. Munger believes markets are complex and chaotic and rejects simplistic notions such as the "efficient market theory."
Understanding that the natural state of the market is chaos can help you make money. Munger protects his money by investing in stocks with a high margin of safety, such as Costco (NASDAQ: COST).
Get it on:
2. Fiasco
The Inside Story of a Wall Street Trader By Frank Partnoy
Munger recommends derivative trader Partnoy's expose of some of the world's top investment firms.
Fiasco, written in 1999, was one of the first books to warn of the danger of derivatives. Partnoy issued his warning eight years before mortgage-based derivatives caused the financial crisis of 2007-2008.
Munger admires Fiasco because it exposes the insanity and stupidity of the market and traders. Munger believes the markets are insane and invests accordingly.
Get it on:
3. Influence
The Psychology of Persuasion by Dr. Robert B. Cialdini
Cialdini, a professor of psychology, marketing, and business, is one of the top experts in the science of influence. In Influence, Cialdini lists six universal principles of influence that can make anybody into a skilled persuader.
Cialdini based his principles on 35 years of evidence-based, peer-reviewed scientific research. Munger thinks Cialdini's principles guide investors' behavior.
Influence can help investors by exposing the behaviors that guide market behavior. Anybody who wants to know people buy stocks, services, and products needs to examine Influence.
Get it on:
4. Living Within Limits
by Garrett Hardin
Hardin is a prominent biologist and ecological philosopher who argues that present-day human civilization is unsustainable. Hardin argues that humanity will exhaust the Earth's resources if they do not change their behavior.
Munger, Hardin, Buffett, and Cialdini believe scarcity drives human and market behavior. Accepting the reality of scarcity can help you make money by identifying scarce resources that could increase in value.
Get it on:
5. The Warren Buffett Portfolio
Mastering the Power of the Focus Investment Strategy by Robert G. Hagstrom
Munger recommends this examination of Buffett's investing strategies and philosophy. Hagstrom shows how Buffett picks stocks and makes investments.
Hagstrom's major insight is that Buffett succeeds by investing in safe and profitable stocks. Identifying the traits of what Buffett considers a safe and profitable stock could help you make money.
Hagstrom explains what he calls focus investing in simple terms any investor can adopt. The Warren Buffett Portfolio is the best explanation of Buffett's strategy for ordinary people.
Get it on:
6. Getting to Yes
Negotiating Agreement Without Giving In by Roger Fisher and William L. Ury
Getting to Yes offers a proven, step-by-step strategy for reaching mutually acceptable agreements and ending conflicts. Ury and Fisher base their work on the research of the Harvard Negotiation Project.
Munger recommends Getting to Yes because it offers a practical strategy for agreement and conflict resolution. Many observers consider Getting to Yes, one of the primary business texts of the modern era.
Reading Getting to Yes can help you understand the thinking of business leaders. Knowing how executives make compromises and deals can help you understand mergers and other changes that affect the stock market.
Get it on:
7. In The Plex
How Google Thinks, Works, and Shapes Our Lives by Stephen Levy
Alphabet (NASDAQ: GOOG) founders Sergey Brin and Larry Page gave Levy full cooperation on his study of Google.
Levy explains that the secret of Google's success was Brin and Page's laser-like focus on engineering. Brin and Page made Google into a money machine by focusing on speed, experimentation, openness, and risk-taking.
Munger admires In The Plex because it exposes the philosophy behind one of the world's most profitable companies. Learning how Alphabet (NASDAQ: GOOGL) succeeds can help investors identify new technologies and companies that could leverage those technologies.
Get it on:
8. The Greatest Trade Ever
The Behind-the-Scenes Story of How John Paulson Defied Wall Street and Made Financial History by Gregory Zuckerman
Zuckerman tells the story of how hedge manager John Paulson realized that the subprime mortgage market was about to meltdown. Zuckerman shows how Paulson and other renegade investors made fortunes by betting mortgage-backed derivatives.
The Greatest Trade Ever tells how Paulson made $15 billion by sticking with his strategy and trusting in the insanity of the market and the stupidity of traders. Munger admires The Greatest Trade Ever because it verifies his opinions of the markets.
Paulson made money because he believes Mr. Market is insane. Faith in Mr. Market's insanity is a key belief of Munger and his friend Buffett. The Greatest Trade Ever shows Betting on Mr. Market's insanity can be a good way to make money.
Get it on:
9. Judgment in Managerial Decision Making
by Max H. Bazerman and Don A. Moore
Munger is fascinated by the field of behavioral decision research and the insights it provides into managers' behavior. In this textbook, Bazerman and Moore examine the judgments behind negotiation and investment decisions.
The two authors show how cognitive biases shape decisions. Munger believes behavior decision research can help investors by showing how traders and managers make decisions.
Get it on:
10. Only the Paranoid Survive
How to Exploit the Crisis Points That Challenge Every Company by Andrew S. Grove
Founder and CEO Grove built the Intel Corporation (NASDAQ: INTC) into the world's largest chipmaker.
Grove believes that leaders need to look for what he calls Strategic Inflection Points. A Strategic Inflection Point is a surprise paradigm shift that disrupts a market, industry, or business.
Grove thinks Strategic Inflection Points can be an opportunity to expand a business and make more money. Companies that can survive Strategic Inflection Points can emerge stronger and more profitable.
Munger thinks investors can make money by identifying Strategic Inflection Points and the companies that can profit from them. A company that can make money by supplying an emerging industry, for example
Berkshire Hathaway has made money from Strategic Inflection Points. Berkshire purchased the Burlington Northern Santa Fe railroad during the 2007 through 2008 financial crisis, for instance.
Get it on:
11. Seeking Wisdom
From Darwin to Munger by Peter Bevelin
Bevelin went in search of wisdom and history and today's world. One of the wise people Bevelin sought out was Charlie Munger. Another was Warren Buffett.
Bevelin believes Munger is a philosopher who has the incredible clarity of thought and insight into many areas of life. By examining and distilling Munger's philosophy, Bevelin shows investors the basis of Munger's strategy.
 Seeking Wisdom is one of the best descriptions of Munger's thinking and values.
Get it on:
12. The Wealth and Poverty of Nations
Why Some Are So Rich and Some So Poor by David S. Landes
Landes examines the roots of economic success, wealth, and poverty in different countries. Those seeking new markets and investment opportunities can use Landes' work as a guidebook.
One of Munger's key investing strategies is to examine economies as a whole rather than just looking at investments. Thus, Munger can spot opportunities and profitable investments market-focused investors will not see.
Understanding the economy as a whole is one of Munger and Buffett's investing strategies. Books such as The Wealth and Poverty of Nations can teach you how the economy works and show what forces motivate consumers and investors.
Get it on:
Summary: Charlie Munger's Reading List
 Munger's reading list shows that successful value investors read about far more than stocks.
The books Munger reads include history books, autobiographies, psychology books, economics texts, and business textbooks, among others. By reading widely, Munger allows himself to see the big picture of the economy and the markets.
Munger's success shows that a good reading list that contains a wide variety of books can help investors make money. Reading widely is one of the key habits of a successful value investor.
Successful value investors see the whole market and understand the big picture because they are open to new ideas and knowledge. Unsuccessful investors lose money because they cannot see the big picture or understand the markets.
Charlie Munger is a successful investor because he grasps the big picture and understands how the market works. Examining Munger's reading list can help value investors survive and make money in the markets.
---
You want to be a successful stock investor but don't know where to start.
Learning stock market investing on your own can be overwhelming. There's so much information out there, and it's hard to know what's true and what's not.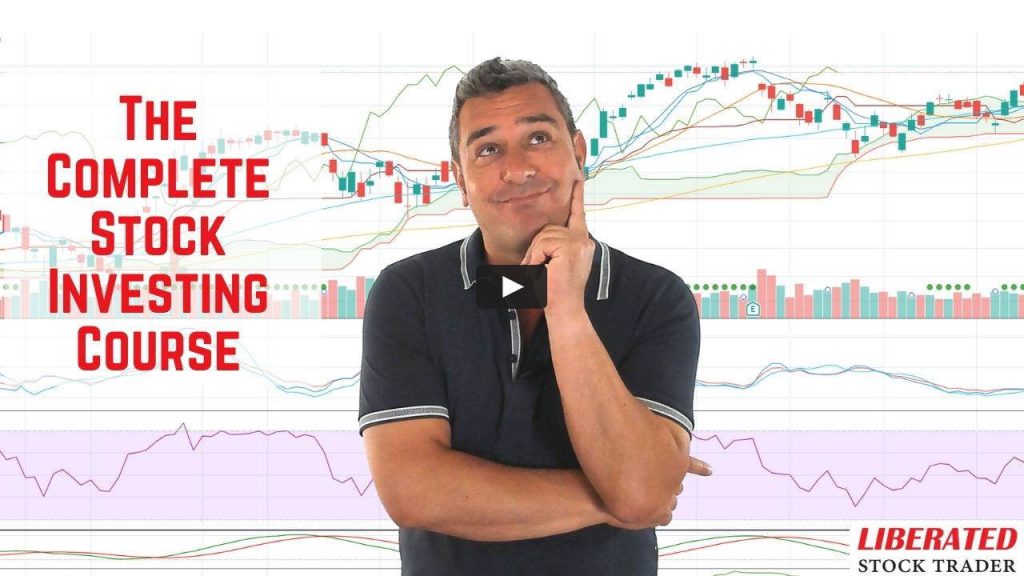 Liberated Stock Trader Pro Investing Course
Our pro investing classes are the perfect way to learn stock investing. You will learn everything you need to know about financial analysis, charts, stock screening, and portfolio building so you can start building wealth today.
★ 16 Hours of Video Lessons + eBook ★
★ Complete Financial Analysis Lessons ★
★ 6 Proven Investing Strategies ★
★ Professional Grade Stock Chart Analysis Classes ★
---
Sources:
The Warren Buffett Archive at CNBC
https://buffett.cnbc.com/warren-buffett-search-results/?query=book%20recommendation