Through his letters to investors, Warren Buffett's recommended books are The Clash of Cultures, Investing Between the Lines, Limping on Water, and Shoe Dog.
Many people consider Warren Buffett the greatest value investor of all time. Buffett is also a prolific reader who often recommends books.
A good way to learn from Buffett and understand his strategies and methods is to read the books he recommends. Over the years, Buffett has recommended many books in his famous letters to shareholders and elsewhere.
If you want to learn value investing, Buffett's reading list is a good place to start.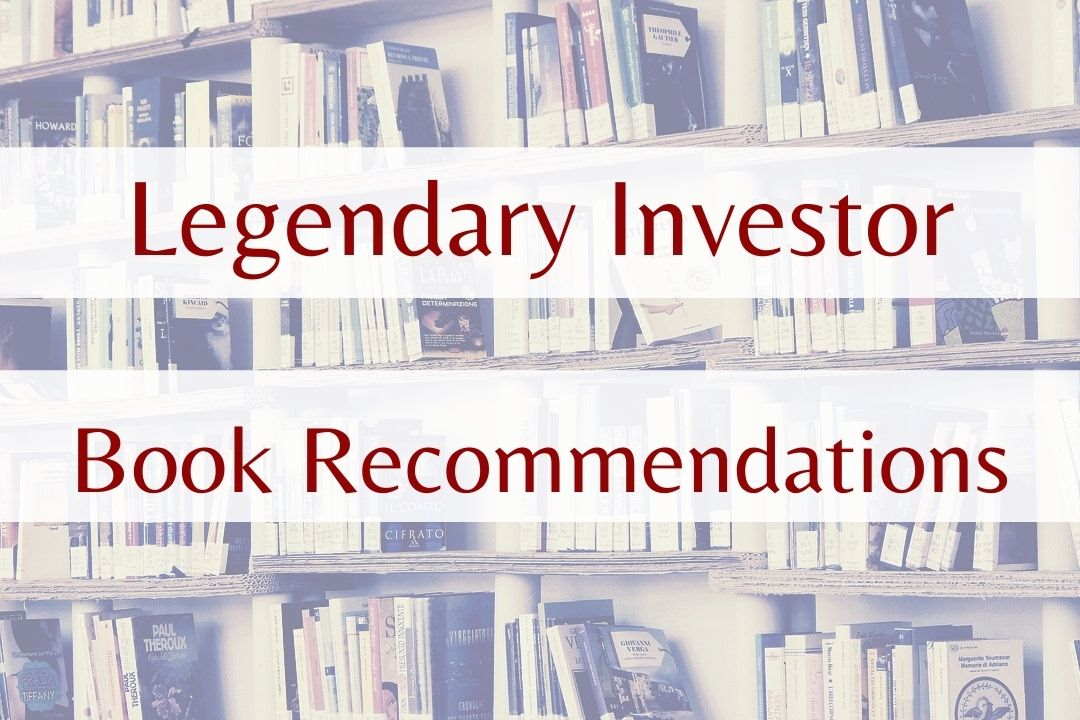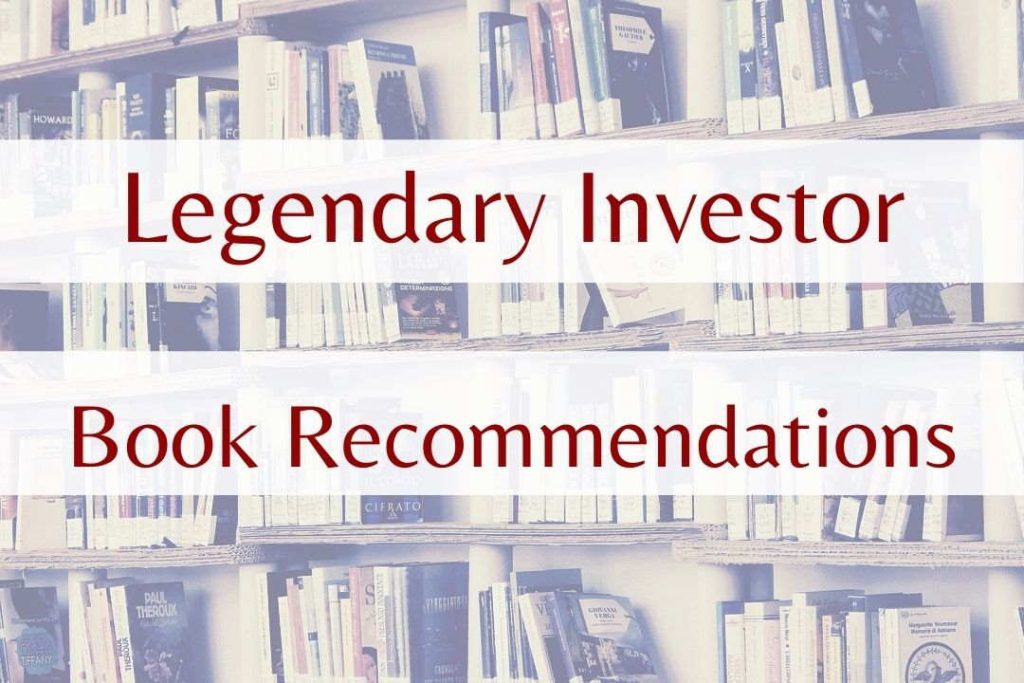 1. The Clash of the Cultures
Bogle, the founder of The Vanguard Group, the entity many experts describe as the first index fund, outlined his investment philosophy in this book.
Bogle explains the difference between speculation and investment and warns investors against speculation. Bogle offers a simple overview of his philosophy through 10 Simple Rules of "Common Sense Investing."
A great resource for ordinary people who want to explore value investing. Buffett recommended Clash of Cultures in his 2012 Letter to Shareholders. One reason Buffett recommends Clash of Cultures is that Bogle distrusts the investment industry and encourages readers to be skeptical of analysts.
2. Investing Between the Lines
Buffett likes this book because Rittenhouse shows investors how to translate corporate propaganda.
Both Rittenhouse and Buffett distrust corporate leaders and their pronouncements. Investing Between the Lines shows investors how CEO statements can affect a company's value.
If you want to learn how to detect important information in earnings calls, interviews, and press releases, this book could be a useful tool. Buffett recommends Investing Between the Lines in his 2012 Berkshire Hathaway shareholder letter.
3. Limping On Water
Beuth describes his career at a company Buffett admired and invested in, Capital Cities/ABC-TV, now part of The Walt Disney Company (NYSE: DIS).
Buffett loves Limping on Water because it tells you a lot about its leaders, Tom Murphy and Dan Burke. "These two were the best managerial duo — both in what they accomplished and how they did it — that Charlie and I ever witnessed."
Thus, Limping on Water exposes some of Buffett's ideas on corporate leadership and entrepreneurship. If you are looking for a description of Buffett's idea of a good CEO, Limping on Water could provide it.
4. Shoe Dog
In his 2016 letter to shareholders, Buffett describes Shoe Dog as the "best book I read last year."
Shoe Dog reveals Buffett's thoughts on branding and consumer products because it is a memoir of Phil Knight. Knight was the co-founder of Nike, one of the world's most successful and recognizable brands.
If you want to learn what Buffett looks for in brands, Shoe Dog could be a valuable resource.
---
You want to be a successful stock investor but don't know where to start.
Learning stock market investing on your own can be overwhelming. There's so much information out there, and it's hard to know what's true and what's not.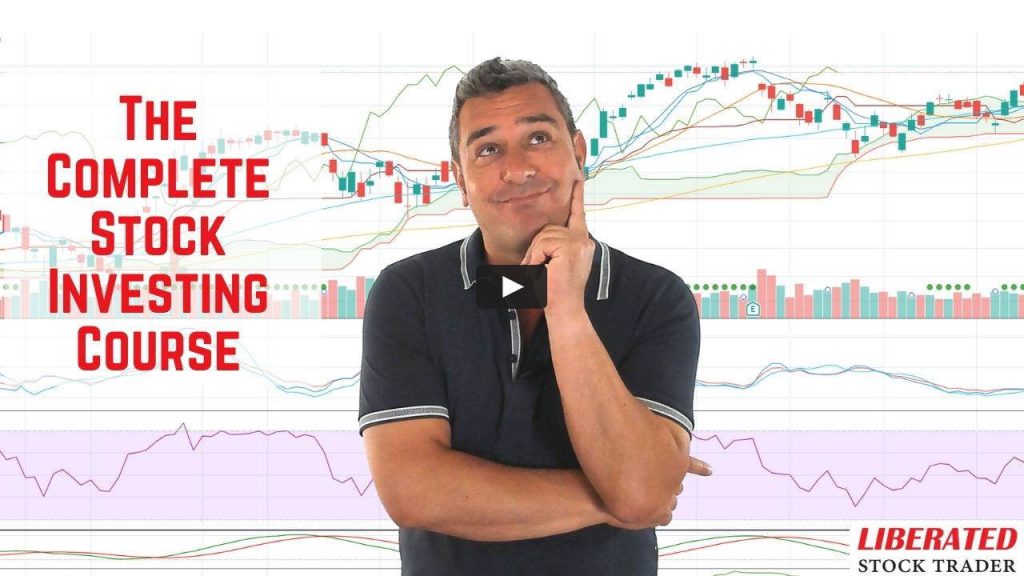 Liberated Stock Trader Pro Investing Course
Our pro investing classes are the perfect way to learn stock investing. You will learn everything you need to know about financial analysis, charts, stock screening, and portfolio building so you can start building wealth today.
★ 16 Hours of Video Lessons + eBook ★
★ Complete Financial Analysis Lessons ★
★ 6 Proven Investing Strategies ★
★ Professional Grade Stock Chart Analysis Classes ★
---
Related Articles: Finding Great Stocks With Stock Rover
5. Where Are the Customers' Yachts?
Buffett loves what he describes as a "wonderful book" because Sched exposes the hypocrisy of Wall Street. The title refers to the fact that most Wall Street traders and bankers do not own yachts or Rolls Royces.
Hence, the Wall Street geniuses whom the wealthy ask for advice are not rich. Where are the Customers' Yachts exposes Buffett's opinion of Wall Street, where he once worked.
Buffett distrusts Wall Street and investment professionals in general. Where are the Customers Yachts shows that Buffett's distrust of finance and Wall Street is well placed.
6. The Little Book of Common Sense Investing
Bogle is one of the few investment managers whom Buffett admires.
The Little Book of Common Sense Investing is a great resource for ordinary investors because it offers a set of simple value investing principles. Buffett believes The Little Book is a great resource for novice investors and ordinary people entering the markets.
Those seeking a basic guide to value investing with Buffett's stamp of approval need to read The Little Book of Common Sense Investing.
7. The Outsiders
If you want to see what Buffett looks for in a CEO, The Outsiders is a good place to start.
Thorndike profiles eight unconventional but successful CEOs, including Buffett himself.
The CEOs Thorndike examines include former Capital Cities CEO and Berkshire Hathaway director Tom Murphy.
Buffett described Murphy as "overall the best business manager I've ever met" in 2012.
8. The Intelligent Investor
Graham, whom many consider the father of value investing, was Buffett's mentor and friend. Buffett calls the ideas in this book the basis of his investing philosophy. This book is also a favorite of the legendary Joel Greenblatt.
Buffett thinks The Intelligent Investor contains the best description of the stock markets ever published. Buffett credits Graham's book with showing him how the markets really work.
"Picking up that book was one of the luckiest moments in my life," Buffett wrote of The Intelligent Investor in 2011. "Of all the investments I ever made, buying Ben's book was the best (except for my purchase of two marriage licenses)," Buffett observed in 2013.
If you want to read Buffett's favorite book and understand the basis of his investment philosophy. The Intelligent Investor is the best book to read.
9. Common Stocks and Uncommon Profits
Fisher is one of the investors whom Buffett admires most. Fisher specialized in investing in innovative companies.
Philip Fisher is among the most influential investors of all time.
One of Fisher's key insights is that investors need to analyze a company's management in addition to its finances.
Buffett often stresses the role management plays in profitability in his writings.
10. Business Adventures
Both Buffett and his good friend Bill Gates name Business Adventures as one of their favorite books. Business Adventures is a collection of 12 stories from the New Yorker magazine.
Buffett admires Business Adventures because the tales it contains expose what Bill Gates calls the "essential human factor in every business endeavor." Gates and Buffett think many investors lose money because they underestimate the role of the human factor (management) in any business.
11. Essays in Persuasion
Many observers regard Lord Keynes as the greatest economist who ever lived and the father of modern monetary policy.
Buffett admires the essays because of the insights into markets they contain. Keynes was both an economist and a seasoned investor who managed funds for his Alma Matter: Cambridge.
"Reading Keynes will make you smarter about securities and markets," Buffett told Outstanding Investor Digest in 1989. "I'm not sure reading most economists would do the same."
12. Poor Charlie's Almanack
Buffett recommends this book of sayings by his long-term best friend and sidekick Charlie Munger. Munger is the vice-chairman of Berkshire Hathaway.
Poor Charlie's Almanack contains essays that summarize Munger's philosophy on investing. Munger emphasizes the pathological aspects of investing, including the mistakes investors make.
For instance, Munger's essay, the Psychology of Human Misjudgment, explains why most investors' minds are wired for failure.
13. The Most Important Thing Illuminated
Marks, the chairman, and co-founder of Oak Tree Capital, is another investor whom Buffett admires. Buffett admired Marks' client memos so much he offered to write a dust-jacket recommendation for a book of them.
In The Most Important Thing, Marks encourages investors to think for themselves by describing his mistakes and what he learned from those mistakes. Buffett describes The Most Important Thing as "a rarity, a useful book."
Related Article: Howard Marks Recommended Reading
14. Dream Big
Dream Big tells the story of 3G Capital, a Brazilian money management firm Buffett admires. Buffett admires 3G Capital so much; he partnered with the firm to purchase the food maker HJ Heinz, now Kraft Heinz (NASDAQ: KHC).
Buffett admires 3G because the firm's leaders share many of his beliefs about leadership and management. Those beliefs include meritocracy and cost containment. Correa thinks 3G Capital succeeds because of its leaders'
" trust in people, and they let their teams work."
If you want insight into Buffett's beliefs about leadership and management, Dream Big is a good read. Understanding 3G Capital can help you understand how Berkshire Hathaway operates and the qualities Buffett seeks in CEOs and partners.
15. MiTek: A Global Success Story
This obscure book chronicles the story of MiTek, a successful Berkshire Hathaway subsidiary that manufactures engineered construction products. Healy shows how MiTek went from the edge of collapse to being a dominant force in its industry.
If you want to see how Buffett researches and identifies companies for acquisition, Healy's book is a great resource. This book can be hard to find online, but copies are available from some platforms.
Buffett himself recommended MiTek: A Global Success Story in his 2011 Letter to Berkshire Hathaway shareholders.
Summary: Warren Buffett Recommended Books
Any book that Warren Buffett recommends is worth reading. Adding some of Buffett's favorite reads to your library can help you learn the basics of value investing.
Sources
Value Investing Books Recommended by Warren Buffett
The Warren Buffett Archive at CNBC
https://buffett.cnbc.com/warren-buffett-search-results/?query=book%20recommendation