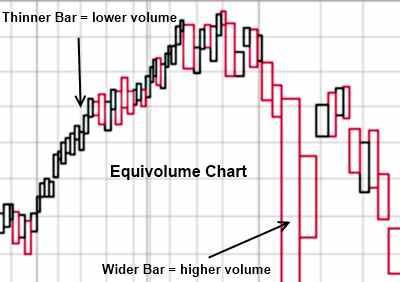 What is the Equivolume chart in stock market analysis and what are the positives and negatives of using it?
EquiVolume attempts to provide the solution of Volume at Price in a different way.  Instead of plotting volume in separate bars, it is in fact incorporated into the price bars themselves.
The wider the price bar, the more shares were traded during that period. It is an interesting concept that allows you to visualize volume and price in a unique way.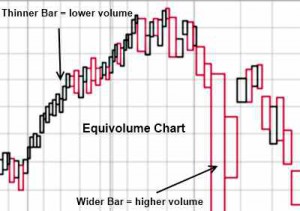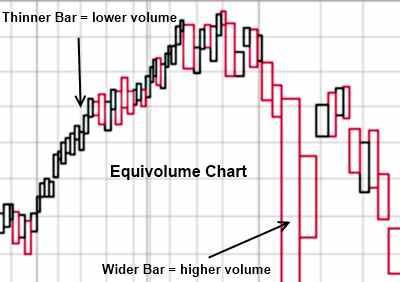 Positives
Visually impressive and extremely easy to interpret.
Negatives
This type of chart can distort the timeline running across the bottom of the chart.
This makes drawing accurate trend lines more challenging.  Only a few stock charting service providers offer EquiVolume.
The beginner should stick to the more mainstream chart formats, OHLC for example.