Rolex SA is one of the world's leading luxury watch companies, renowned for its exquisite timepieces and sophisticated craftsmanship. But can you invest in Rolex stock, and what are other good alternatives?
Rolex Stock
Rolex stock is not available to buy on any stock exchange. There is no publicly available Rolex stock because Rolex SA is a privately held company 100% owned by The Hans Wilsdorf Foundation, a Swiss charity.
Rolex was founded by Hans Wilsdorf, and upon his death in 1960, he transferred his wealth and 100% ownership of Rolex to the Hans Wilsdorf Foundation.
There is an Indian stock called Rolex Rings Ltd (NSE: ROLEXRINGS). This stock represents an Indian auto parts manufacturer that has nothing to do with the Swiss watch company.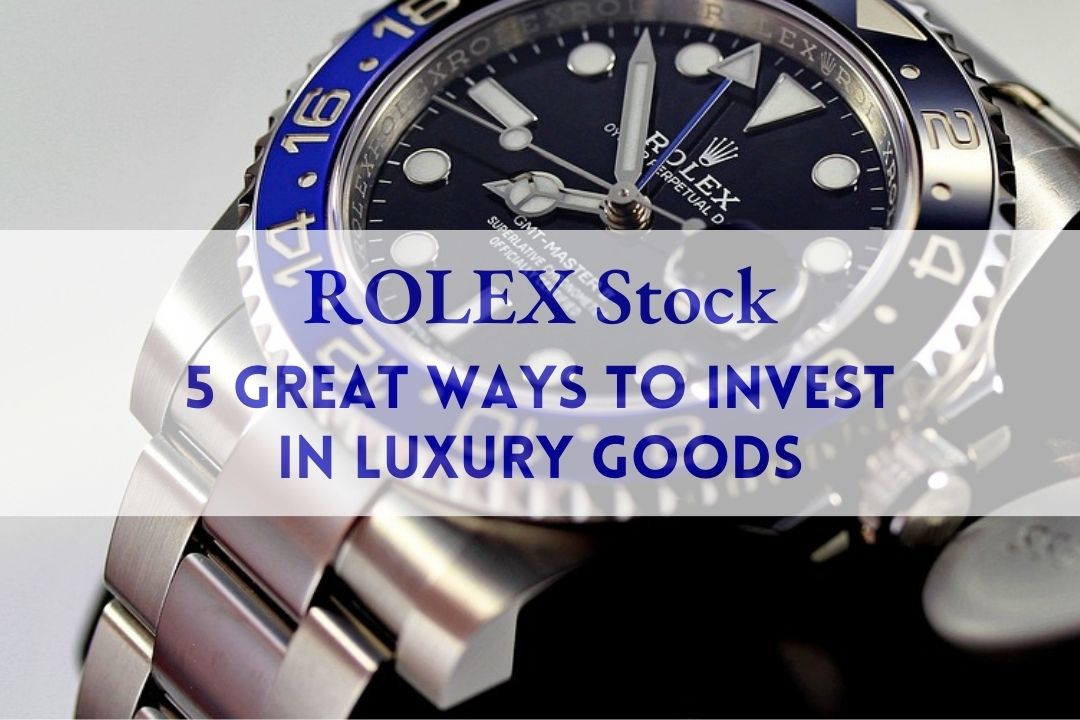 Note: This is an unbiased research report. The author or Liberated Stock Trader is not affiliated, paid by, or owns stock in any of the companies mentioned in this report. 
Is Rolex on the Stock Market?
There are no Rolex shares on the stock market because the company is 100% privately held by the Hans Wilsdorf Foundation, a charity that invests Rolex profits in conservation and scholarships for the underprivileged.
Rolex Stock Price
There is no Rolex stock price because no Rolex because Rolex has never been through an IPO and is not floated on any stock exchange. The Rolex brand value is estimated at $8.35 billion, which can indicate the stock's value.
Rolex Stock Symbol
There is no Rolex ticker symbol because Rolex SA stock is not available on any stock market. There is an Indian auto parts company with the ticker ROLEXRINGS, however, this is not the Swiss Watch Maker.
Why is Rolex not on the Stock Market?
Rolex does not need to offer public stock because Rolex is an incredibly successful luxury brand that does not need external financing. The Hans Wilsdorf Foundation retains 100% ownership and control of the company.
Private ownership means Rolex does not need to answer to shareholders and can make better long-term decisions without external interference.
Rolex does not offer stock because staying private gives management more control over the business. Staying private allows Rolex not to divulge its sales figures or production costs and to keep its finances private.
---
You want to be a successful stock investor but don't know where to start.
Learning stock market investing on your own can be overwhelming. There's so much information out there, and it's hard to know what's true and what's not.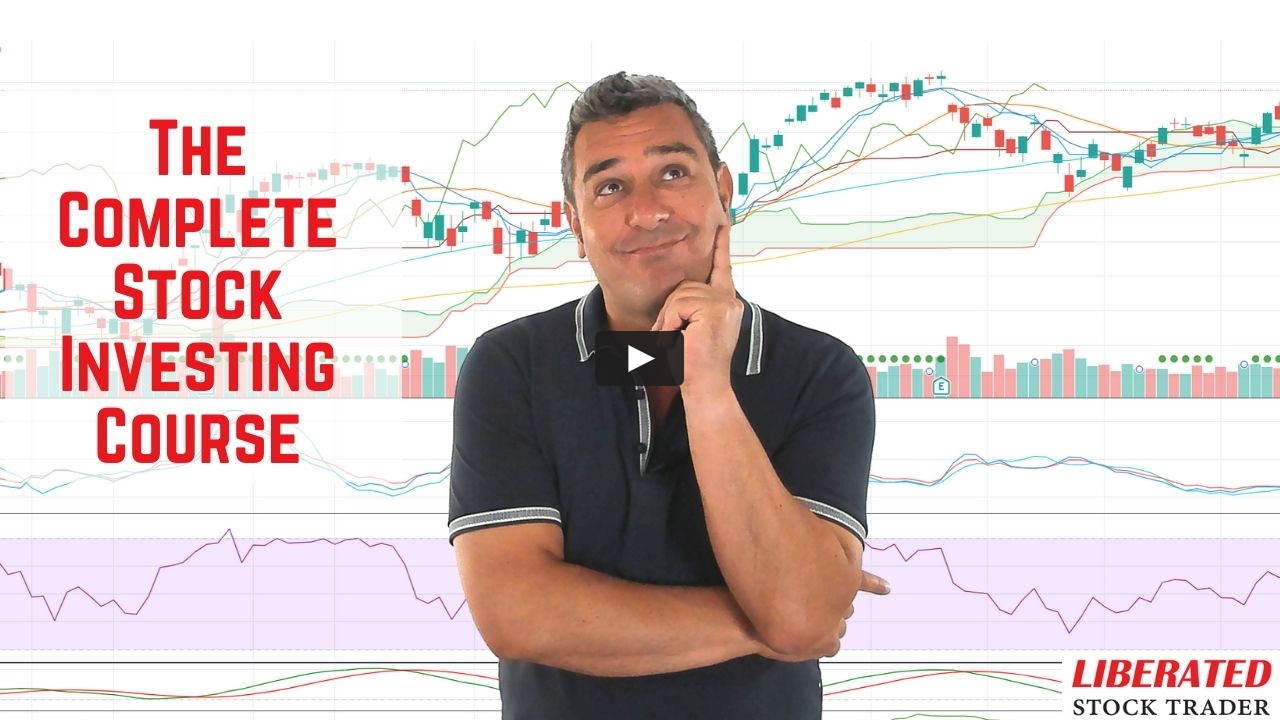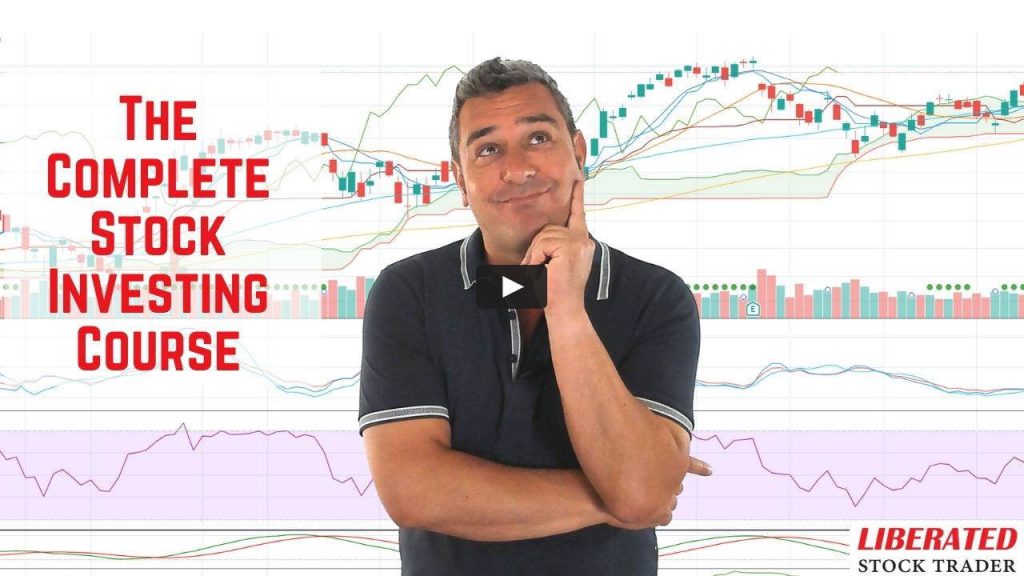 Liberated Stock Trader Pro Investing Course
Our pro investing classes are the perfect way to learn stock investing. You will learn everything you need to know about financial analysis, charts, stock screening, and portfolio building so you can start building wealth today.
★ 16 Hours of Video Lessons + eBook ★
★ Complete Financial Analysis Lessons ★
★ 6 Proven Investing Strategies ★
★ Professional Grade Stock Chart Analysis Classes ★
---
Rolex: Luxury, Quality, Scarcity
Rolex is the world's most famous and successful luxury watch brand. Rolex watches have become iconic because of the company's commitment to quality and design.
Nobody besides the brand's management knows how many watches Rolex makes because the company does not divulge sales information. Morgan Stanley and LuxeConsult estimate Rolex made 1.05 million watches in 2021.
Scarcity
Rolex sales comprised 28.8% of the Swiss watch market in 2022, up from 22% in 2019. Demand for Rolex watches exceeds supply. Dealers and customers were complaining of a shortage of Rolex watches in 2021. Critics charge Rolex keeps watches scarce to drive up prices. Rolex denied these charges in a September 2021 press release, Business Insider notes.
"The scarcity of our products is not a strategy on our part," the Rolex press release states. "Our current production cannot meet the existing demand in an exhaustive way, at least not without reducing the quality of our watches–something we refuse to do as the quality of our products must never be compromised."
Quality
Rolex claims the watch supply is small because of its high-quality production methods. They make all Rolex watches by hand in Switzerland. Rolex does not scrimp on materials or quality.
They make Rolex cases from expensive, hard-to-machine steel because they look and age better. Rolex uses a special steel they call 904L for watch cases. 904L steel is more rust and corrosion-resistant and polishes well. When they adopted 904L steel, Rolex had to replace many of its machines and tools.
Rolex processes its own gold in its own foundry. This allows Rolex to use its own 18-karat Everose gold in all watches. The Everose gold is non-fading. Rolex also processes all of its own platinum in-house.
To maintain quality, Rolex operates several science labs to develop new materials and technologies. Despite the labs, they assemble all Rolex movements by hand to maintain quality.
To verify water resistance, they test all Rolex Oyster dive watches in pressured water tanks. Rolex's Submariner watches are water resistant to a depth of 300 meters. They even developed a special high-pressure water tank to test Rolex watches. The Rolex Deep-Sea watches are pressure-tested to a depth of 12,000 meters.
Luxury
Another way Rolex maintains quality is to test all the gems they use in the watches. They test every precious stone to ensure it is real.
The manufacturing process is so rigorous it takes Rolex one year to build a watch. The process takes so long because Rolex makes everything in-house.
The commitment to quality allows Rolex dealers to charge high prices. Rolex Submariner Dates can sell for $26,165, and Rolex Lady Datejust Automatics can sell for $30,550. A Rolex Cosmograph Daytona can sell for $119,000.
The Rolex watches are so iconic they comprise around 75% of the used watch market. Rolex sells pre-owned watches because the used watch market was worth $17 billion in 2019.
Rolex watches are so popular they are the third-most counterfeited item worldwide, behind Nike sneakers and Gucci handbags. Crooks counterfeit Rolex watches because of the price. US Customs and Border Protection agents seized 460 fake Rolex watches worth $10.1 million in April 2022.
Why Rolex Would Be A Great Investment
The value proposition at Rolex is brand value. Rolex's brand value was $8.35 billion in 2022. The Rolex brand value rose from $7.938 billion in 2021 and $5.927 billion in 2015.
The brand value comes from Rolex's reputation for scarcity and quality. People pay extra for Rolex watches because they view Rolex as a symbol of luxury and quality. Rolex's history of selling watches to explorers, movie stars, top athletes, and other celebrities enhances the mystique.
To maintain that reputation, Rolex sponsors elite sports, including golf, Formula 1 racing, tennis, and yachting. Beyond sports, Rolex sponsors cultural events such as the Academy Awards, the Opera de Paris, the Metropolitan Opera, the Royal Opera House, the Salzburg Festival, and the Vienna Philharmonic.
Rolex's strategy pays off. Rolex is the world's leading luxury watch brand, with $8.8 billion in turnover in 2021. Morgan Stanley estimates Rolex's 2021 revenues at 8.05 billion Swiss Francs ($8.72 billion). Luxury Launches estimates Rolex's 2021 retail watch sales at 12 billion Swiss Francs ($13 billion).
Much of Rolex's value proposition comes from its growing customer base. Credit Swiss estimates the number of millionaires worldwide rose to 62.5 million in 2021 from 57.3 million in 2020. Thus, the number of millionaires grew by 5.2 million in 2021.
Rolex's future seems bright because the number of millionaires is growing. The United States alone gained 2.5 million new millionaires in 2021. Each new millionaire is a potential Rolex customer.
The value propositions at Rolex are its brand and its growing customer base.
---
Beat The Market, Avoid Crashes & Lower Your Risks
Nobody wants to see their hard-earned money disappear in a stock market crash.
Over the past century, the US stock market has had 6 major crashes that have caused investors to lose trillions of dollars.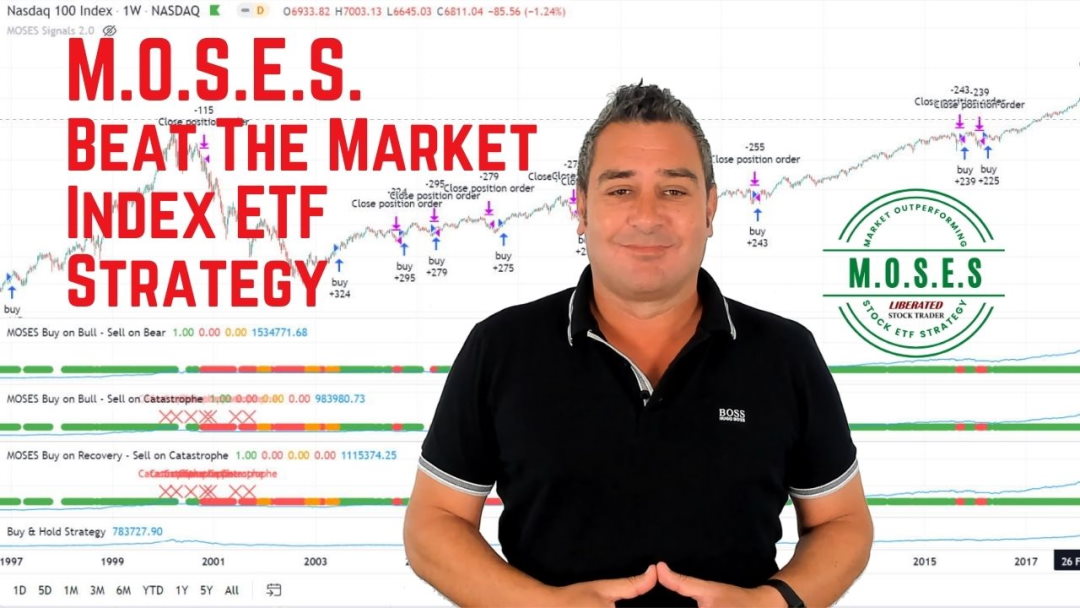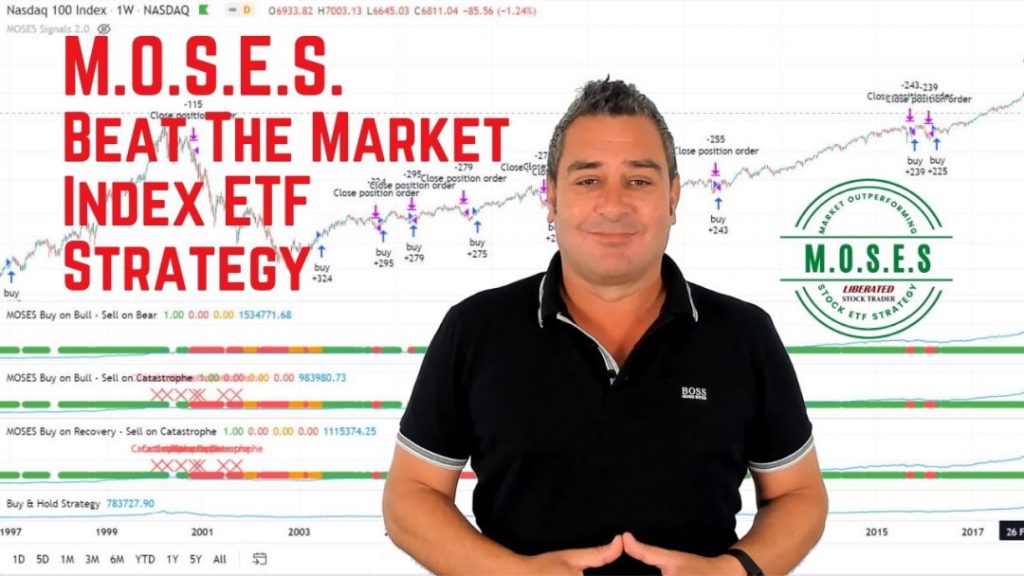 The MOSES Index ETF Investing Strategy will help you minimize the impact of major stock market crashes. MOSES will alert you before the next crash happens so you can protect your portfolio. You will also know when the bear market is over and the new rally begins so you can start investing again.
MOSES Helps You Secure & Grow Your Biggest Investments
★ 3 Index ETF Strategies ★
★ Outperforms the NASDAQ 100, S&P500 & Russell 3000 ★
★ Beats the DAX, CAC40 & EURO STOXX Indices ★
★ Buy & Sell Signals Generated ★
MOSES Helps You Sleep Better At Night Knowing You Are Prepared For Future Disasters
---
Rolex IPO
There are no plans for a Rolex initial public offering (IPO) because the Hans Wilsdorf Foundation is charged with keeping the company private to preserve its unique business model. Rolex will not hold an IPO as long as the business makes money as a private company.
5 Great Alternatives to Rolex Stock
Three good alternatives to investing in Rolex stock are Ferrari, Kering, LVMH, Hermes, and Nike.
1. Ferrari NV (NYSE: RACE)
Most people cannot afford a Ferrari, but they can buy Ferrari (RACE) stock. Ferrari's value comes from its brand, like Rolex.
Brand Finance named Ferrari the world's strongest brand in 2020, with a Brand Strength Index (BSI) score of 94.1 out of 100. Ferrari was one of just 12 brands with an AAA+ rating.
View the Ferrari Chart Live On TradingView
Ferrari was Brand Finance's strongest auto brand for seven years in a row. However, Ferrari was Europe's second-strongest brand, with a Brand Index Score of 92.3 and an AAA+ brand rating in January 2022. Statista named Ferrari the fifth most valuable Italian brand, with a brand value of $8.34 billion in 2022.
Ferrari is a growing company. Its global net revenue grew from €3.460 billion ($3.72 billion) in 2020 to €4.271 billion ($4.59 billion) in 2021, Statista estimates.
Ferrari resembles Rolex because it has a carefully protected brand with a reputation for quality and luxury. Like Rolex, Ferrari makes a few high-quality products by hand and sells cars at a high price. Statista figures show Ferrari shipped 11,155 cars in 2021.
Ferrari caters to a growing market of millionaires like Rolex. Both Rolex and Ferrari are Formula One sponsor. Ferrari is the publicly traded company that most resembles Rolex.
2. Kering SA (Euronext Paris: KER-FR)
Kering SA (KER-FR), or LVMH, made headlines in December 2022 when Forbes named its chair and CEO, Bernard Arnault, the world's richest man. Arnault replaced Tesla (TSLA) and SpaceX CEO Elon Musk as the wealthiest human. Aranult and his family had a fortune of $198.5 billion in January 2023, Forbes estimates.
Kering owns a stable of the world's most iconic and valuable luxury brands. Those brands include Gucci, Yves Saint Laurent, Bottega Veneta, Balenciaga, Alexander McQueen, Brioni, Boucheron, Pomellato, DoDo, Qeelin, Montblanc, Dunhill, and ALAÏA.
View the Kering Chart Live On TradingView
One Kering brand, Gucci, had a global brand value of $18.1 billion in 2022, Statista estimates. Gucci's brand value grew by $2.5 billion from $15.6 billion in 2021.
Kering SA also owns Yves Saint Laurent's, with a brand value of $5.2 billion.
Kering can make enormous amounts of money. It reported annual revenues of €17.645 billion ($18.97 billion) in 2021. The revenues grew from €13.1 billion ($14.08 billion) in 2020 and €15.884 billion ($17.07 billion) in 2019.
Gucci alone generated €9.371 billion ($10.07 billion) in revenues in 2021. Saint Laurent generated €2.521 billion ($2.571 billion) in revenues, Bottega Veneta generated revenues of €1.503 billion ($1.62 billion), and Kering's other houses (subsidiaries) generated €3.264 billion ($3.51 billion) in revenues in 2021.
Kering's advantage is diversification. Kering markets many products, including jewelry, shoes, eyeglasses, handbags, clothing, and perfumes. This limits risks because Kering depends on several markets instead of one product, as Rolex and Ferrari do.
One advantage Kering has is the ability to sell luxuries at many prices. Thus, Kering can offer cheaper luxuries in a poor economy and more expensive items when times are good. It also sells products people always need. People still buy shoes, eyeglasses, and clothes in the worst economies. Consumers can put off the purchase of a Ferrari or a Rolex watch.
Bernard Arnault's success at Kering SA shows luxury goods are moneymakers that can become value investments. Iconic luxury brands such as Gucci, Rolex, and Ferrari can become value investments.
3. LVMH Moët Hennessy Louis Vuitton
LVMH (Moët Hennessy Louis Vuitton SE) is a French multinational conglomerate and the world's largest luxury goods company headquartered in Paris, France. The company is a diversified luxury goods group with dozens of highly recognizable brands. Their portfolio includes fashion and leather goods (Louis Vuitton, Fendi, Celine), wines and spirits (Dom Perignon, Hennessy Cognac), perfumes and cosmetics (Givenchy, Guerlain, Christian Dior), jewelry and watches (TAG Heuer, Bulgari), select retail stores (Sephora, Le Bon Marche), and other luxury goods.
The company is focused on innovation and customer engagement to drive growth across all of its brands. LVMH employs over 130,000 people in more than 100 countries.
View the LVMH Chart Live On TradingView
LVMH is a holding company that owns 75 luxury product brands. They divide the LVMH business into six "houses." Each house specializes in a specific area of luxury products. The houses include:
Wines & Spirits
Fashion & Leather Goods
Perfumes & Cosmetics
Watches & Jewelry
Selective Retailing
Other Activities
Sephora is a part of the selective retailing group, which operates over 5,000 stores worldwide. LVMH owns legendary luxury brand names, including Louis Vuitton, Christian Dior, Tiffany & Co., Château Cheval Blanc, TAG Heuer,  Maison Kenzo, Virgil Abloh, and Krug.
4. Hermes International (Euronext Paris: RMS)
Hermes International is a French luxury fashion house specializing in leather and lifestyle accessories. Founded in 1837 by Thierry Hermes in Paris, it is one of the oldest firms still in existence today. The company is renowned for its high-quality, handcrafted products, such as leather handbags, clothing, shoes, jewelry, perfume, silk scarves, ties, and watches.
View the Hermes Chart Live On TradingView
Hermes has a long history of producing some of the most coveted items in the luxury world. Thierry's sons Emile and Charles took on the family business after his death in 1892 and continued to expand their reach into different areas of fashion.
Over the years, Hermes has become an international powerhouse with stores across Europe, Asia Pacific, and America selling their premium clothing lines from casualwear to couture pieces, all embodying the same philosophy; an appreciation for fine craftsmanship. Alongside this, they have also established strong roots within philanthropy, contributing to various charities.
5. Nike Inc. (NYSE: NKE)
Nike (NKE), like Rolex, is an iconic brand that dominates a category of consumer goods. Nike's advantage over Rolex is its far larger consumer base.
Nike sells luxury products, shoes, and athletic apparel that middle and working-class people can afford. This gives Nike more revenue, brand value, and growth potential than traditional luxury brands such as Rolex and Ferrari.
Nike had a worldwide brand value of $33.176 billion in 2022, Statista estimates. The brand value grew from $30.443 billion in 2021 and fell from $34.792 billion in 2020.
View the Nike Chart Live On TradingView
Brand strength is Nike's most valuable asset because it creates an enormous customer base. Around 61% of UK men love Nike. This love drives sales. 8.59 million Britons wore Nike shoes and apparel, and 5.3 million British subjects bought Nike products in 2020. Nike's UK e-commerce footwear store generated £93.1 million ($112.54 million) in net sales in 2020.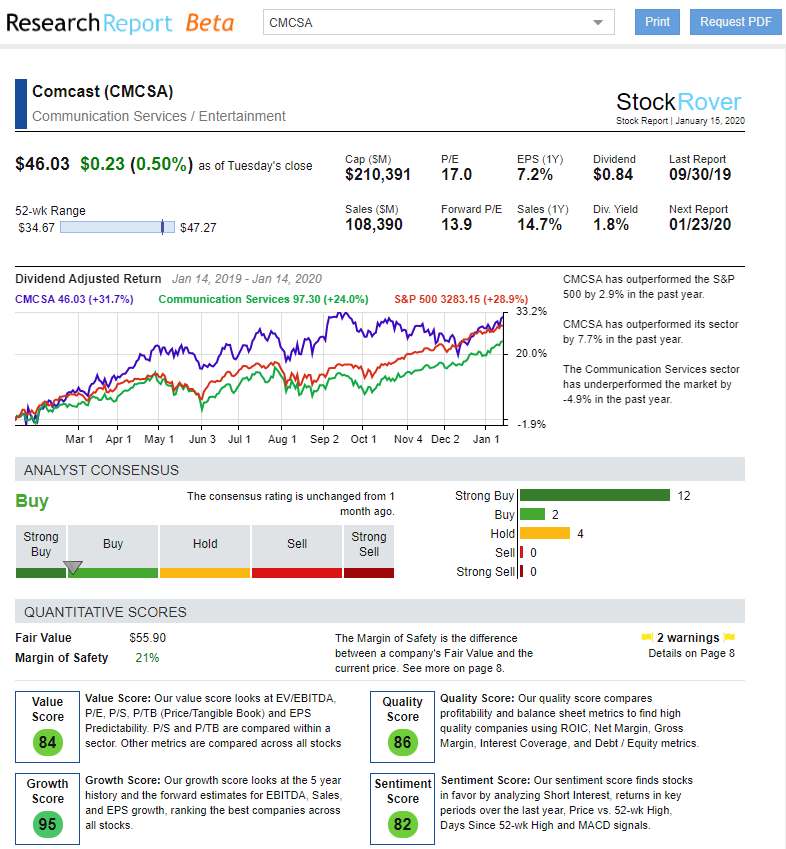 Download a Free Nike Stock Research Report From Stock Rover
Another advantage to Nike is that it pays dividends. Nike has scheduled eight 34₵ quarterly dividends between 31 March 2023 and 2 December 2024. Nike is worth examining if you want a luxury stock that can reach a mass market.
---
Invest in yourself! Get all our courses & strategies for 50% off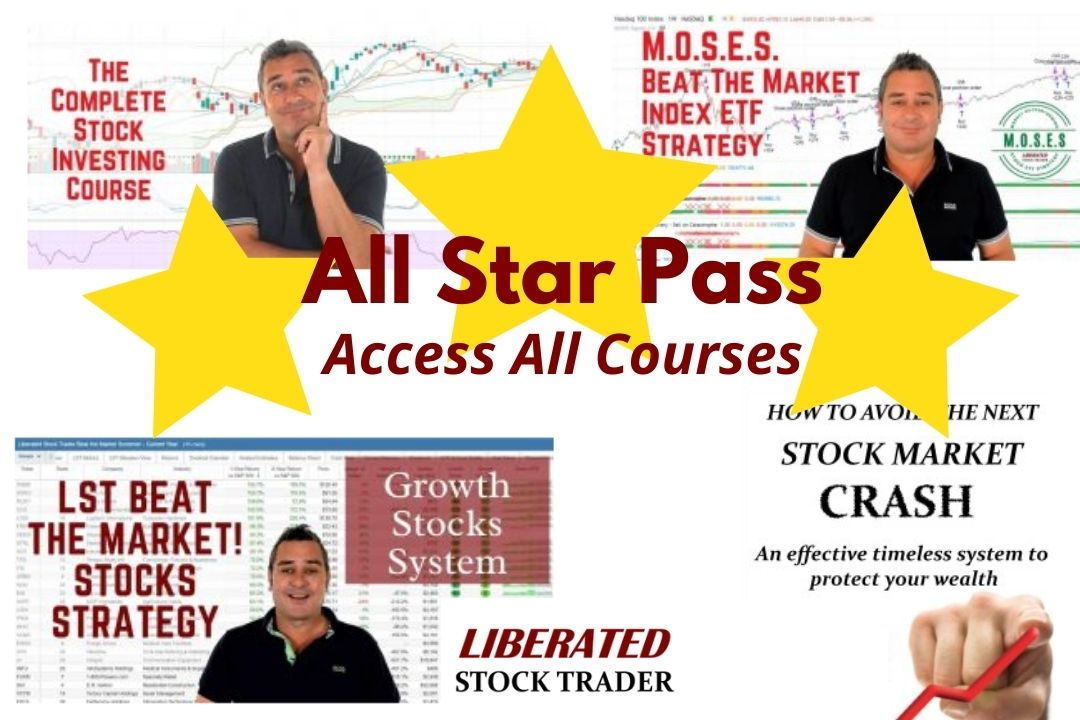 ★ Liberated Stock Trader Pro Stock Investing & Trading Course ★
★ M.O.S.E.S. Market Outperforming ETF Strategy ★
★ LST Beat the Market Stock Picking Strategy ★
★ Exclusive Bonus Course – The Stock Market Crash Detector Strategy ★
★ Fully Guided Videos, eBooks & Lifetime Email Support ★
★ 108 Videos + 3 Full eBooks + 5 Scripts for TradingView & Stock Rover ★
All Star Pass Black Friday -50% Deal Is Live - Ends In:
---