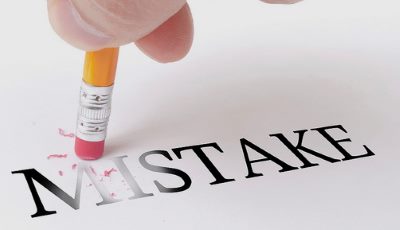 Starting to invest money?
Don't make these horrible mistakes that may cause you to lose the shirt off your back.
Guru's, Scams it's all covered.
Watch the Investing Mistakes Video or Read Below.
stock market tips - 5 mistakes to avoid
1. The GURU Belief.
People believe it will be easier to buy a stock advisory newsletter and follow what the guru's say they should buy and sell. The problem is no one provides precise timing and results reports. They are often delayed, and also have a vested interest.
The person providing the tips usually has bought the stock already. Also, they will usually have sold this stock before they advise you to Sell it.
They also will not be held accountable for any losses you may make. Most "Stock Picking Guru's" are self-proclaimed and often fail to beat the market.
2. The hit and hope.
People fail to realize that you cannot simply buy any stock and hold it and hope for it to go up. Market timing is critical, only buy when the market, in general, is going up, because as we know even the best stock in the world will go down if the whole market is plunging.
3. This is not rocket science, it's easy to buy stocks.
It is easy to buy stocks, but it takes discipline, and an understanding of Market and Stock fundamentals and technical analysis to buy the right stock, at the right time for the right price.
You will need to learn how the market works, what technical analysis is and how to apply the principles.
4. Trading using free online stock charts.
Using free online charts is better than using none at all, however, "paid for" premium products are really advantageous when it comes to making a profit in the market. For US stocks I recommend the Award Winning Worden Telechart 2000.
5. Automated Stock Systems.
Automated stock systems mostly use very simple techniques such as moving averages and Open High Low Close on prices. These techniques are very simple to learn for yourself and enable you to make your own decisions.  I would strongly advise never to take the decision-making process out of your own hands.
It is extremely important that you own your own decisions and really learn how to trade. With just 30 minutes per day and the right tools, you can begin to trade like a professional.  Try out our Trading Academy for a start.
You need to find the right resources to help you on this quest. There are a lot of websites that claim to provide these services, but end up providing supposed "hot tips newsletters".
You need to seek out a provider that bases learning on openness, honesty, and empowerment.
You also need a service that will help you understand how to Screen for Winning Stocks and evaluate market direction.
Also, a picture can be worth a thousand words, and a movie can be worth a thousand pictures, look for a training provider that can provide you the relevant training in a multimedia format to suit you. Itunes, youtube, video, DVD's etc.
To your success.