The small-box discounter Aldi is considered the fastest-growing grocer in the United States. Aldi USA operates over 2,000 stores in 36 states and has plans to open 2,500 stores and expand into new states by 2023. The growth is extraordinary because they opened America's first Aldi in Iowa in 1976. In contrast, Kroger dates back to 1883.
Aldi is now the ninth-largest grocer in the United States; Aldi is larger than Amazon's well-known Whole Foods Market. Whole Foods was the 10th largest grocer in the United States in January 2022.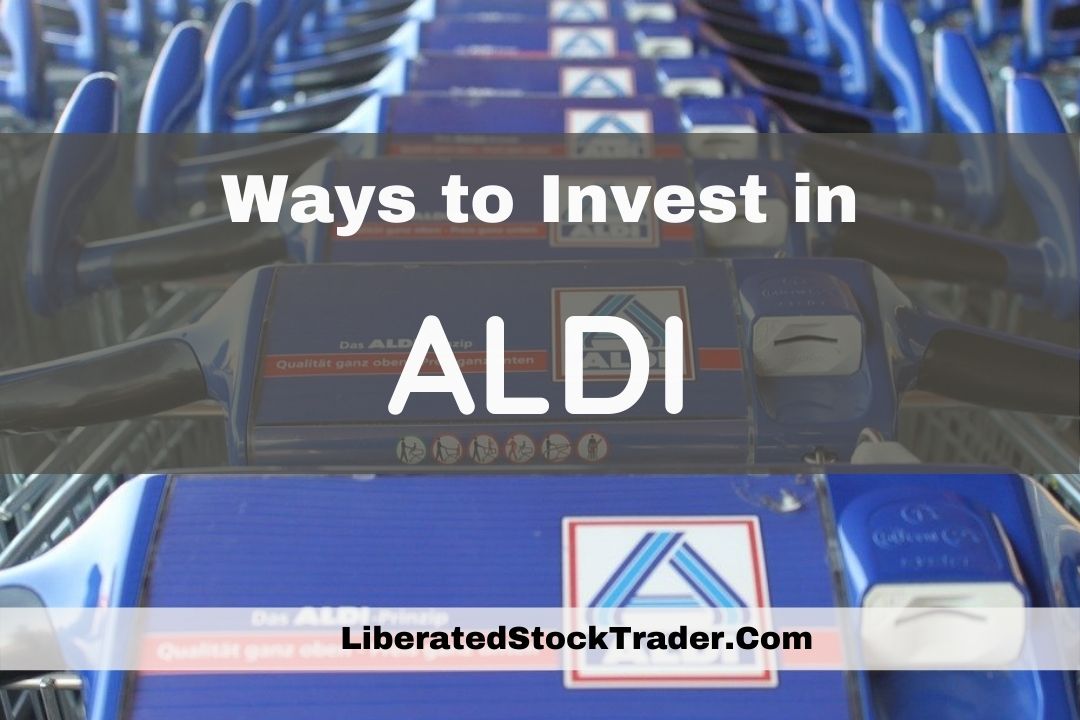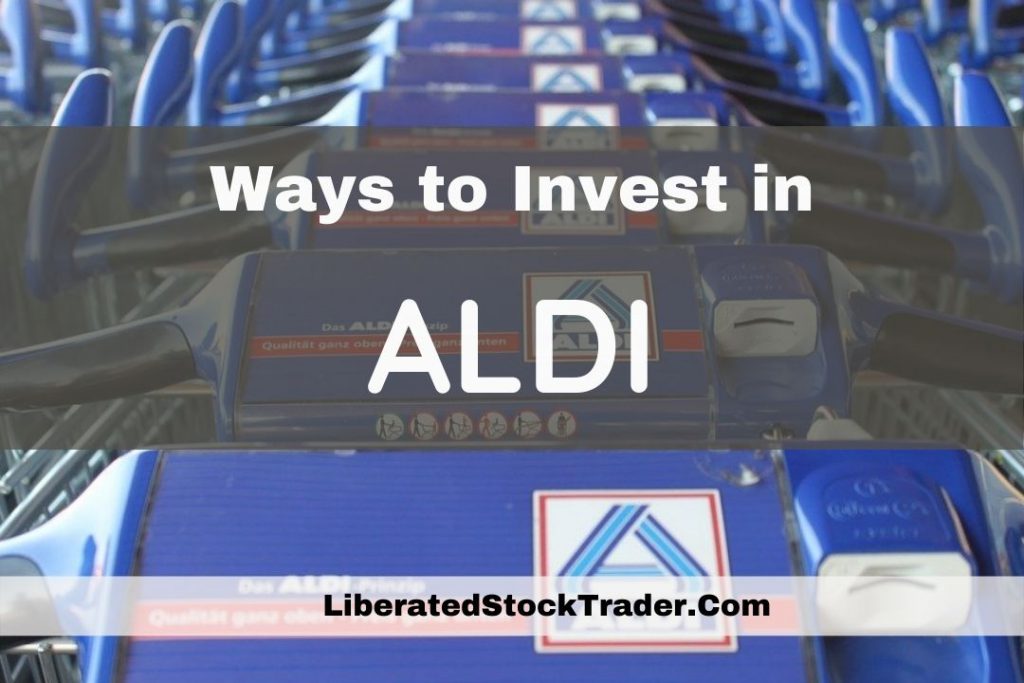 Note: This is an unbiased research report. The author or Liberated Stock Trader is not affiliated, paid by, or owns stock in any of the companies mentioned in this report. 
Aldi Stock
Despite being one of the fastest-growing supermarkets in the USA, investors cannot purchase shares in Aldi. Aldi is a family-owned business and does not need external financing to grow rapidly or maintain operations. The Albrecht family owns all the stock and is estimated to be worth over $50 billion.
ALDI Stock Symbol
There is no stock ticker or symbol for Aldi as the company is not publicly listed on any stock exchange either in the USA or in its founding country Germany.
Aldi's financial information is difficult to find, but Food Industry estimates Aldi USA's 2020 revenues at $15 billion. Thus it is easy to see why many investors search for the nonexistent Aldi ticker symbol.
Will there be an Aldi IPO?
Aldi is a closely-held private company with a management team that has never expressed interest in an initial public offering (IPO). Aldi is one of the world's largest privately-held retailers, and under the current ownership, there will not be an IPO. If there were to be an IPO, it would definitely be hotly anticipated by investors due to its profitability and unique competitive advantage as a grocery discounter.
What is Aldi?
Aldi is known for its low prices and ruthless efficiency. Aldi slashes costs by operating smaller stores and employing small teams of staff. Famously, Aldi uses a vending machine that charges customers for shopping carts. Customers pay 25¢ for carts and get the quarter back if they return the cart. The idea behind pay-for-carts is to eliminate the need to pay an employee to gather carts from the parking lot.
A similar way Aldi saves money is to charge for plastic and paper bags. That reduces costs by encouraging customers to bring their own bags. Both the shopping cart deposit and the charging for bags is standard practice in every supermarket in Europe.
Over 90% of the products at Aldi are private label brands. Concentrating on private-label brands allows Aldi to keep prices low by eliminating name brands.
How Does Aldi Keep Operating Costs Low?
Besides concentrating on private brands, Aldi operates smaller stores and stocks fewer products than ordinary supermarkets.
The average Aldi is only around 17,000 square feet in size* while the typical Kroger supermarket is 100,000 to 150,000 square feet in size. The small size enables Aldi to reduce costs by employing fewer staff.
Another way Aldi saves money is to stock fewer products. The typical Aldi store sells just 1,400 of the most common grocery and other products. A Kroger Marketplace supercenter store can offer over 225,000 products under one roof.
Limiting stock simplifies Adli's operations and simplifies logistics. Many customers enjoy the limited stock and small store because it makes shopping fast and convenient.
Despite the low prices, Aldi is famous for the high quality of its products. Adli's products contain no certified synthetic colors, no added MSG, and no partially-hydrogenated oils, for instance.
The Aldi private-label products have won over 400 awards for quality. Aldi sells many organic products, and its test kitchens hold over 30,000 taste tests per year. In addition to groceries, Aldi sells many other products through its Aldi Finds discount program.
Aldi's discounting has hurt traditional supermarket chains and scares managers at Walmart, CNN claims. In the United States, Aldi has a significant footprint in the Midwest and has recently entered markets such as California.
CNN reports that Aldi has attracted a cult-like following with its low prices and high quality.  A Facebook group for Aldi USA, the AldiNerd.com Community, had over 1.3 million members. Grand openings for new Aldi stores sometimes attract large crowds because of the company's reputation.
Aldi is offering delivery services through Instacart in many US markets. Teaming with Instacart reduces Adli's costs because Instacart's workers pick and pack grocery orders and deliver the orders in their own vehicles.
---
Invest in yourself! Get all our courses & strategies for 50% off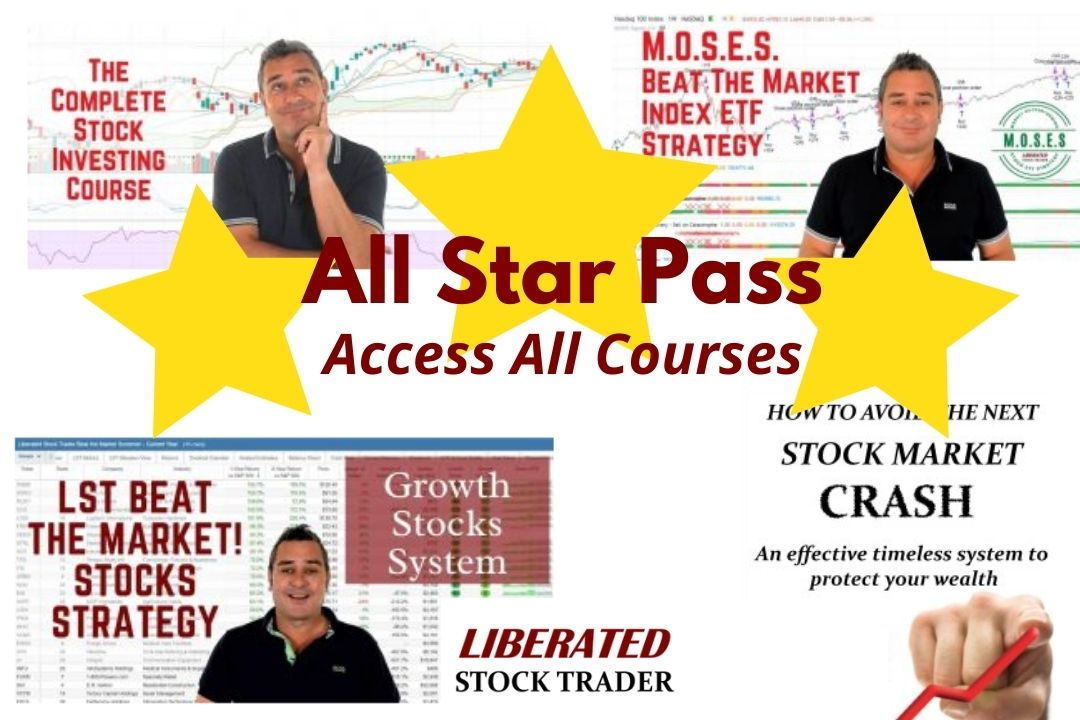 ★ Liberated Stock Trader Pro Stock Investing & Trading Course ★
★ M.O.S.E.S. Market Outperforming ETF Strategy ★
★ LST Beat the Market Stock Picking Strategy ★
★ Exclusive Bonus Course – The Stock Market Crash Detector Strategy ★
★ Fully Guided Videos, eBooks & Lifetime Email Support ★
★ 108 Videos + 3 Full eBooks + 5 Scripts for TradingView & Stock Rover ★
All Star Pass Black Friday -50% Deal Is Live - Ends In:
---
Who Owns Aldi?
Aldi USA is privately owned by Germany's secretive Albrecht family. The name Aldi is an abbreviation for Albrecht Diskont, meaning "Albrecht Discount." The Albrechts operate two discount grocery chains in Germany; Aldi Nord and Aldi Sud. Aldi Sud owns Aldi USA, while Aldi Nord owns the popular Trader Joe's discount supermarket chain in the United States.
Both Aldi brands operate over 10,000 stores in 16 countries worldwide. The United States is Aldi's largest market outside Germany. Other major Aldi markets include the United Kingdom, where Aldi has successfully challenged Tesco on its home turf.
Not even Walmart (WMT) has been able to compete with Tesco in British markets. Walmart exited the UK by selling its majority ownership in the British grocer Asda Group in October 2020, Supermarket News reports.
3 Ways to Invest In Aldi's Competitors
Fortunately for investors, Mr. Market offers many alternatives to Aldi. There are several large grocers and discounters you can buy as an Aldi alternative.
1. Buy Kroger Stock (NYSE: KR)
America's largest standalone grocer, Kroger (KR), is not cheap, but it offers enormous value.
One believer in Kroger's value is Warren Buffett. Berkshire Hathaway (BRK.B) owns 24.978 million Kroger shares. Buffett considers Kroger a value investment because it is enormous but cheap.
View the Kroger Chart Live in TradingView
Kroger's stock price has increased by 110% in the 4 years to 2023.
Investors paid $47 for Kroger shares on January 2023. Kroger operates 2,757 grocery stores in 35 American states and the District of Columbia. Kroger also operates 35 food production plants, 45 distribution centers, 1,585 supermarket fuel centers, and 170 fine jewelry stores.
Kroger and the Ocado Group PLC (LON: OCDO) plan to build 10 Customer Fulfillment Centers (CFC) in the United States. The CFCs are automated warehouses where robots will pull and pack grocery orders for direct delivery to customers.
They will use contractors such as Instacart to deliver the groceries to customers' homes. Ocado and Kroger are building CFCs in several of America's largest metropolitan areas, including Chicago, Dallas, Atlanta, and Washington DC, Supermarket News reports.
Kroger owns several of America's best-known supermarket chains, including Ralph's, King Soopers, Fred Meyer, City Market, Baker's, Dillons, Harris Teeter, Smith's, and Fry's. Also, Kroger operates hundreds of supermarkets under the Kroger name. Kroger also owns the Vitacost Vitamin Brand, the Little Clinic medical centers, and the Home Chef meal service.
Kroger makes money; it will report over $2 billion in profit for 2022 and has a dividend yield of 2.2%. Kroger is a growing company. Stock Rover estimates that Kroger's revenues grew by 6.25%.
Kroger's supermarkets can generate enormous amounts of cash. Kroger reported a quarterly operating cash flow of $4.245 billion on April 30, 2020. However, the quarterly operating cash flow fell to $1.116 billion on July 31, 2020, and $492 million on October 31, 2020.
Kroger is an excellent Aldi alternative because it is growing and leveraging new technology to make the company a major player in the grocery-delivery business. Plus, Kroger is a cheap dividend stock and a Warren Buffett investment.
---
You want to be a successful stock investor but don't know where to start.
Learning stock market investing on your own can be overwhelming. There's so much information out there, and it's hard to know what's true and what's not.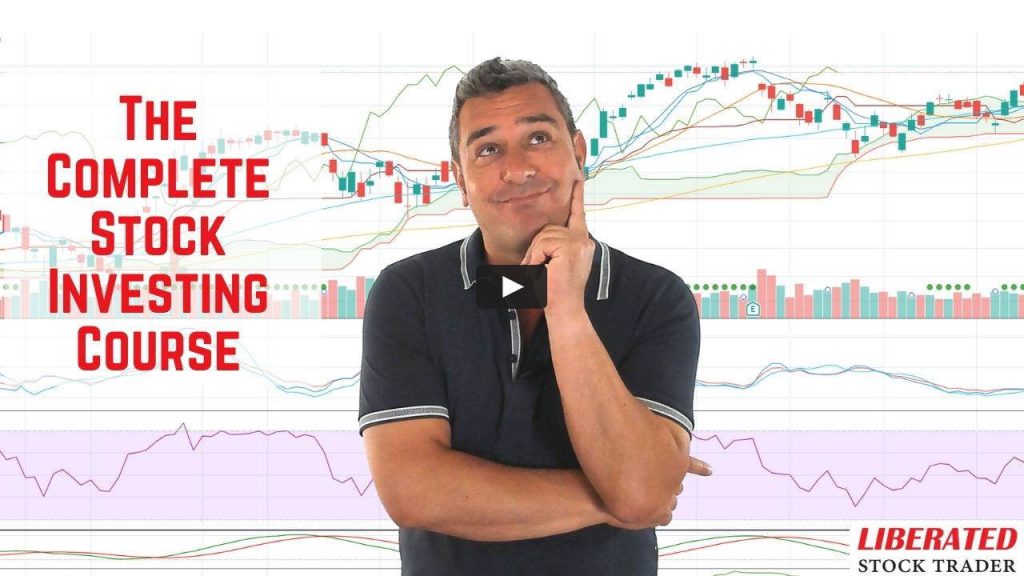 Liberated Stock Trader Pro Investing Course
Our pro investing classes are the perfect way to learn stock investing. You will learn everything you need to know about financial analysis, charts, stock screening, and portfolio building so you can start building wealth today.
★ 16 Hours of Video Lessons + eBook ★
★ Complete Financial Analysis Lessons ★
★ 6 Proven Investing Strategies ★
★ Professional Grade Stock Chart Analysis Classes ★
---
2. Invest in Walmart (NYSE: WMT)
Walmart (WMT) is the world's largest retailer operating over 11,500 stores in 26 countries under 55 banners.
Walmart is North America's largest retailer, with 4,748 Walmart stores and 599 Sam's Club stores in the United States. Stock Rover estimates that Walmart is the largest grocer by volume in the United States, with $600 billion in grocery sales in 2022.
View the Walmart Chart Live in TradingView
Many people consider Walmart (WMT) a great investment because investors paid $144.36 for its shares on January 2023, up 100% in 4 years.
Walmart is a growing company. Stock Rover research reports show Walmart had a revenue growth rate of 5.25% in the quarter ending on October 31, 2020. However, Walmart's quarterly revenues fell from $137.742 billion on October 31, 2020.
Get Your Free Up-to-date Walmart Research Report from Stock Rover
I consider Walmart a value investment because it has a cheap stock price and enormous assets. I also consider Walmart a growth investment because its e-commerce sales are exploding.
Walmart's e-commerce sales grew by 79% in the quarter ending on October 31, 2020. Walmart is the third-largest online retailer in the United States, Digital Commerce 360 estimates.
Walmart is leveraging its resources by filling online orders at 2,500 stores, CEO Doug McMillon claims. Walmart is expanding its e-commerce capabilities by creating pop-up "eCommerce Distribution Centers" (eDCs) in Regional Distribution Centers (RDCs), a press release states.
The eDCs fill growing numbers of online orders from Walmart.com. Walmart now fills my online orders in two to three business days.
One of Walmart's most valuable features could be its 7.5% stake in TikTok Global. TikTok Global is an American company that operates the popular Chinese video streaming app TikTok in North America. McMillon will even serve on TikTok Global's board, CNBC reports.
Walmart is live streaming ads for popular products on TikTok, Fashionweek reports. TikTok reaches 100 million American users. Walmart tested the first shoppable live stream on TikTok on December 18, 2020.
The "Holiday Shop-Along Spectacular" featured 10 major TikTok stars, including dancer Michael Le. Walmart claims Lee's TikTok videos have 43 million followers.
Walmart could add value by becoming the leading merchant on TikTok and pioneering TikTok retail. TikTok is one of the world's most popular and fastest-growing social media apps.
Thus Walmart is a growing company with strong e-commerce and an interesting social media presence. Walmart is also an excellent dividend stock.
I consider Walmart an excellent value and income investment because of its cheap stock and dividends. Yet, I think Walmart has enormous growth potential because of the TikTok and e-commerce investments.
3. Profit from Costco Wholesale (NASDAQ: COST)
The club store Costco (COST) is America's best-loved discounter. Costco is well-known because of its unique business model.
To shop at Costco, American customers need to purchase a $60 or $120 annual membership. Over 105.5 million people worldwide have a Costco membership because of the brand's reputation for low-prices and high-quality Statista estimates. Costco is experiencing impressive stock price growth, increasing 400% from $130 to $560 in 2023
View the Costco Chart Live in TradingView
Like Aldi, Costco operates no-frills stores and sells high-quality groceries and other merchandise at low prices. In contrast to Aldi, Costco's club stores are enormous; the average Costco warehouse is 144,500 square feet in area, the same size as a square block in Manhattan.
Costco's no-frills business model includes no traditional advertising. Instead of buying TV or newspaper ads, Costco only sends advertisements to its members. The strategy works because Costco customers are famously loyal.
Many investors also love Costco for its dividends. Costco paid a quarterly dividend of 70₵ on February 4, 2021. The Costco quarterly dividend rose from 65₵ on February 6, 2020. Costco also pays large bonus dividends.
It paid a $10 bonus dividend on December 1, 2020. Dividend.com estimates Costco offered a forward annualized dividend of $ 2.80 and a dividend yield of 0.79% on February 5, 2021. I consider Costco an excellent growth and income stock.
---
Investing In Stocks Can Be Complicated, Stock Rover Makes It Easy.
Stock Rover is our #1 rated stock investing tool for:
★ Growth Investing - With industry Leading Research Reports ★
★ Value Investing - Find Value Stocks Using Warren Buffett's Strategies ★
★ Income Investing - Harvest Safe Regular Dividends from Stocks ★
"I have been researching and investing in stocks for 20 years! I now manage all my stock investments using Stock Rover." Barry D. Moore - Founder: LiberatedStockTrader.com
Get Stock Rover Premium Plus Now or Read the In-Depth Stock Rover Review & Test.
---
Is Aldi the Future of American Retail?
I think companies such as Aldi and Costco are the future of American retail.
Aldi and Costco's success shows that people want a simple shopping experience, high-quality, and low prices. Both Costco and Aldi offer low prices and a high-quality and simple shopping experience.
The difference is Aldi leverages small sizes while Costco leverages its massive stores. Aldi opens stores in under-served areas, including rural regions, small towns, smaller cities, and inner-city neighborhoods.
Aldi also operates in minority and working-class neighborhoods that many larger retailers ignore. Another underserved group that Aldi markets to is senior citizens who have limited but steady incomes (pensions and Social Security). Aldi Finds features many medical and other products that appeal to older shoppers.
I think Aldi is well-positioned to profit from America's growing income inequality and industrial decline. Cynics will note that they center Aldi USA's operations in the Rust Belt of the American Midwest.
The Rust Belt is a region of decaying factories and crumbling towns that was once America's industrial heartland. Aldi USA's headquarters is in Batavia, Illinois, in the heart of the Rust Belt.
Stock investors can profit from Aldi by looking for publicly-traded companies that share some of Aldi's characteristics. Costco Wholesale (COST), for instance.
The success of Aldi shows that American retail is changing beyond recognition. Investors who understand those changes can profit from that process.
Related: 5 Ways to Invest in Subway Stock