Learn Stock Market Investing: Professional Training Course
Do you want to be the master of your own financial destiny?
The Liberated Stock Trader Pro course is the perfect way to learn how to invest in stocks. This online course will teach you everything you need to know about financial analysis, stock screening, and portfolio building so you can start building wealth today.
-
Go From Beginner to Winner With The Liberated Stock Trader Professional Investment Course.
The Liberated Stock Trader Pro Stock Investing Course is the perfect way to learn how to invest in stocks. You will gain access to world-class training and education from a professional financial analyst, Barry D. Moore CFTe.
With this course, you will have everything you need to succeed as an investor. You will be able to grow your wealth with confidence and knowledge.
Learn How To Invest In Stocks
Learning to invest in stocks means you need to master fundamental financial analysis, which is the foundation for profitable long-term growth, dividend, and value investing strategies. You need to learn stock screening so you can find great companies and build a balanced portfolio to grow your wealth.
Learn How To Trade Stocks
Learning to trade stocks requires the technical analysis of stock charts, indicators, and trends. Technical analysis enables traders to improve their market timing and balance risk risk-reward. Good stock traders have proven backtested systems they trade to generate consistent profits.


This stock market course will teach you to invest for long-term wealth building and trade for short-term gains.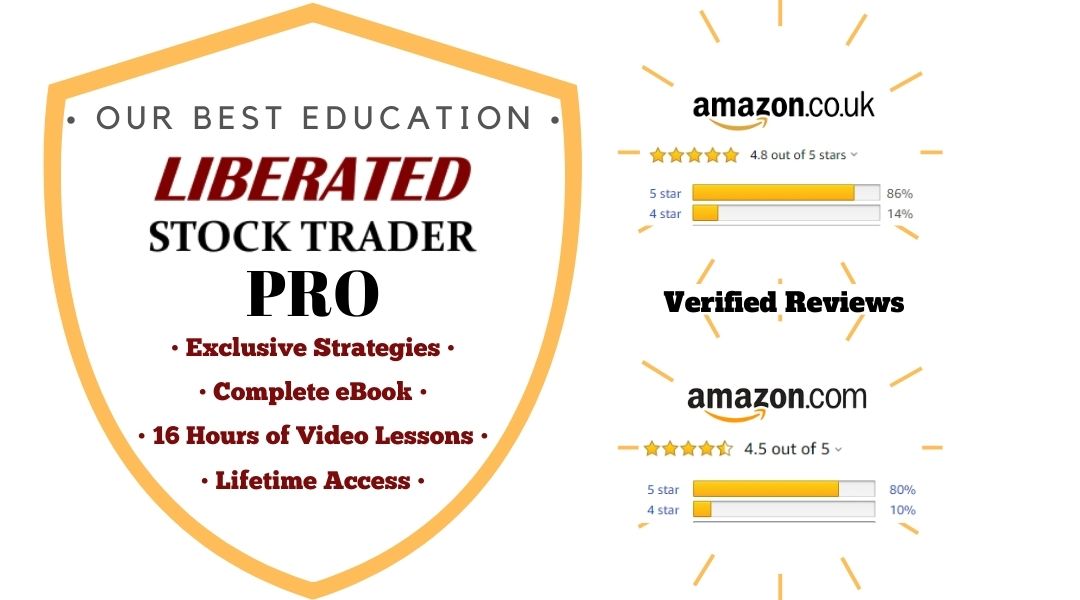 -
The Liberated Stock Trader Pro Course
The Only Stock Market Training Course In The Industry To Combine:
★ Stock Trading & Investing ★
 ★ 6 Value & Dividend Investing Strategies ★
★ Hand-on Stock Screening Lessons ★
★ Deep Fundamental Stock Analysis ★
★ Professional Stock Chart Analysis & Trading Lessons ★
Whether you want to invest long-term or trade short-term, you will have the knowledge you need.
-
A Stock Market Course For:
Beginners who want to build a well-rounded foundational knowledge of investing and trading.


Experienced investors want to improve their performance and build a strong knowledge of stock chart analysis, fundamental analysis, portfolio, and risk management.


People serious about investing profitably and want to learn at their own speed.
-
What Is Included?
The Most In-Depth Online Investing Course On The Web


101 Module HD Video Training Course [16 Hours] see course content


Lifetime access to all videos and future course upgrades


247 Page eBook "The Liberated Stock Trader" (ISBN 978-1460956021) PDF Download
-
Learn From A Professionally Certified Market Analyst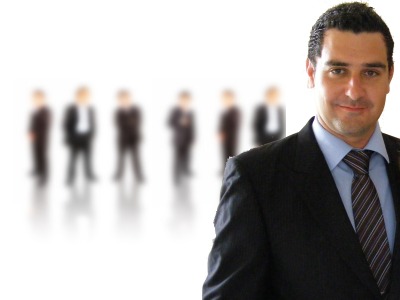 Barry D. Moore Certified Financial Technician CFTe (International Federation of Technical Analysts IFTA II) – 20+ Years Experience
-

"Good book with very useful information which is easy to understand and clearly explained, definitely would recommend it to others."


"I would recommend this book/course to anyone who wants to learn the basics of technical stock analysis. The format is simple but also, in many ways, elegant. As a newish investor, I was unclear on how to evaluate and understand what a stock chart was saying and the implications of the patterns that were emerging. This book and the accompanying online tutorial helped me to grasp many elements of this process. Combining this technical information with chapters on fundamental analysis made a total story."
-


"When I first started to get into the whole topic about share trading, I didn`t really know where to start. My girlfriend's father advised me about Barry`s book and that I shall have a look at it. I did myself a favor and bought it as a Christmas gift for myself.
All I ever thought about trading has changed immediately when I started reading the book, and I was surprised how simple it was for me to read and, more importantly, also to understand! And that is why the book makes it so special!
Barry is very gifted in teaching people in his own way. Most of the aspects of trading are covered in the book, from fundamental analysis to technical analysis and much more.
It`s the handbook every successful trader should have!"
-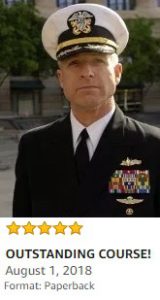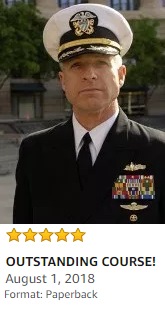 The Liberated Stock Trader is a superb educational tool to learn and hone your skills in the world of stock trading and investments.
I found the entire program to be exceptionally straightforward to use with good explanations of how the market system works.  Every chapter is succinct and very effective in showing both new and experienced investors how to best leverage the stock market and succeed in the diverse and complicated world of stock market trading.
Additionally, the market analysis tools are superb and greatly expand your skills to develop and grow a diverse portfolio.  Keep up the great work!
Technical vs. Fundamental Analysis Which is Best?
This class will cover the most important core concepts that nobody teaches but that you need to understand when beginning to learn investing.
Important Stock Market Terms
Fundamental vs. Technical Analysis: The Real Differences
Pros & Cons of Fundamental Analysis
Pros & Cons of Technical Analysis
Economic Theory & Reality
Dow Theory & How Markets Move: Tides, Waves & Ripples
After completing this course, you will understand the pros, cons, and differences between technical analysis (trading) and fundamental analysis (investing). This critical lesson will lay the foundation for your future knowledge and learning.
-
2. What Really Moves Stock Markets? Big Money & Governments!
-
How the Stock Market Really Works
This class uncovers fundamental concepts like how global events impact your investments and the truth behind booms, crashes, and crises. You have heard the term "Don't fight the Fed," this course takes it to a whole new level.
How Global Events Impact Your Investments
The Truth About Boom & Bust
How Monetary Policy Drives The Stock Market
Interest Rates vs. The Stock Market
Interest Rates vs. SP500 PE Ratio
The Stock Market vs. Unemployment vs. Prime Rate
Why Fiscal Policy Determines Market Direction
The main focus of this class is to help you understand what powers the stock market.
-
3. How Stock Markets Move: Business Cycles & Elliott Waves
-
Stock Market Cycles: The Best Days, Weeks, Months & Years to Invest
Knowing how the markets move is the key to making informed long-term investing decisions.
How Stock Markets Move
The Kondratieff Wave
The Kuznets & Juglar Cycles
The Decennial Pattern
The Business Cycle / Kitchin Cycle
Seasonal Cycles: The Best Months to Buy & Sell
The Best Days of the Week To Buy
From Cycles to Waves, Elliott Waves!
Elliott Waves & Fibonacci Numbers
After taking this class, you will understand how the market moves and know what to expect in the next months, years, and decades.
-
4. Stock Market Investing Fundamentals Course
-
How To Find The Best Stocks To Invest In Right Now?
Fundamental analysis that helps you decide if a company is worth investing in.
Important Investing & Business Fundamentals
Mastering EPS & Measuring Success
Professional Business Lifecycle & Stock Categorization
Truly Understanding Price Earnings (PE Ratio)
A Crash Course in Fundamental Analysis
Finding Cash Rich Companies-Cash per Share
How to Find Undervalued Stocks
How to Analyze Growth Stocks
Analyzing Blue Chips & Cyclical Stocks
Analyze Defensive & Turnaround Stocks
After taking this class, you will understand the most important fundamental measures of a business, like EPS, PE ratio, debt, revenue, profit margin, sales, and earnings acceleration. A practical crash course in fundamental analysis to build your skills as a stock analyst.
-
5. Stock Investing Course: Dividend vs. Value vs. Growth Investing
-
Understanding Dividend, Value & Growth Strategies & Performance
This class will teach you the three big stock investing strategy concepts and show you which are the most profitable.
What is Growth Investing?
What is Value Investing?
What is Dividend Income Investing?
Which is Best, Value, Income, or Growth Stocks?
Which is Best, Value, Income, or Growth Funds?
The Truth Behind Investing Strategies.
After taking this class, you will understand the pros and cons of each strategy and which one is most profitable.
-
6. How to Find the Best Stocks for Value Investing & Build a Value Stock Portfolio
-
Understanding & Creating a Value Investing Portfolio
In this class, you will learn how to implement a successful Warren Buffett style value investing strategy.
Value Investing Strategy & Stock Selection Criteria
Maximizing Value, Minimizing Risk With Margin of Safety
How to Screen Stocks for Value Investing
Hands-On Stock Screener & Strategy Setup
Analyzing Researching Selecting Value Stocks
Value Stock Qualitative Analysis Summary
This lesson takes learnings from Mary Buffett's book called "The New Buffettology," and I will show you how to directly implement a first-class value investing methodology and start to build your value stocks portfolio. After taking this class, you will understand important concepts like discounted cash flow, fair value, and the margin of safety. You will be able to find undervalued stocks that represent real value.
-
7. How to Find & Invest in Dividend Stocks: 4 Dividend Screening Strategies
-
4 Powerful Dividend Investing Strategies
You will learn four different strategies, ranging from a risky high dividend yield investing strategy to a super safe dividend king investing strategy.
Finding the Best Dividend Stocks to Invest In
Dividend Strategies Screener Setup
Highest Dividend Yield Strategy
High Dividend 3 Year Growth Strategy
Undervalued Dividends Stocks Strategy
Safe Dividends Aristocrats Stock Strategy
After taking this class, you will understand important dividend yield, dividend coverage, and dividend payout ratio concepts.
-
8. How to Trade Stocks Using Stock Charts
-
Getting Started Understanding Stock Charts
This class will show you how to read a stock chart, choose a great free stock charting software platform, and show you how to use it. I will also teach you how to use OHLC bars and Japanese candlesticks to understand short-term stock price direction.
Selecting the Right Stock Charting Software
How to Use Stock Charts
Introduction to Stock Chart Indicators
What is Stock Backtesting?
How to Setup a Stock Chart
Using Japanese Candlestick Charts
Automating Candlestick Recognition
After taking this class, you will understand how to set up and use stock charts and interpret stock prices.
-
9. How to Read Stock Charts, Trendlines & Patterns Like a Pro
-
How to Analyze Stock Charts, Patterns & Trends
In this class, I will show you exactly how to perform stock chart analysis like a professional. You will learn how to draw trendlines to determine the direction of a stock. You will know how to use those trendlines to make forecasts and establish rules for buy and sell decisions.
Drawing Professional Stock Chart Trendlines
Using Trendlines For Buy Sell Decisions
Reversal & Continuation Price Patterns
Gap Patterns in Stock Charts
Wedges Megaphone Price Patterns
You will also learn about stock chart price patterns, which will help you understand if a stock price will continue in its current trend or will change direction.
-
10. Learning Stock Chart Indicators & Choosing the Best
-
In-Depth Technical Analysis Using Price Indicators
In this class, I will show you exactly how to use stock chart indicators like a professional analyst. You will learn about the most powerful indicators like Moving Averages, Stochastics, Momentum, Rate of Change, Relative Strength, and MACD.
Understanding The Moving Average Indicator
Using Multiple Moving Averages Like a Pro
How to Use the Stochastics Indicator
The Power of Momentum
Rate of Change (ROC)
Relative Strength Index (RSI).  How strong is your trend?
MACD – The Fuel in the Tank
-
11. Learn How to Trade Stocks Using Volume
-
Volume in Stock Charts is the Key to Understanding Supply & Demand
In this class, I will show you exactly how to use volume in technical analysis. Why is volume important? Volume is the key to understanding supply and demand in stocks. When you understand supply and demand, you understand the battle between the bulls and bears.
The Golden Rules of the Volume Indicator
OBV On Balance Volume
Money Flow Power Charts
10 Tips for Using Chart Indicators Like a Pro
Most people who say they are stock investing experts do not understand volume. After taking this class, you will truly understand the importance of volume and wield it like a weapon.
-
12. Advanced Charting & Trading Techniques Only the Pro's Use
-
High Probability Stock Charting Techniques
I will show you exactly how to use advanced stock charting techniques that professional financial market analysts need to learn to become professionally certified.
Parabolic SAR
Ichimoku Cloud Charts
Bollinger Bands
Directional Movement System ADX
Market Breadth
This lesson is not just about the indicators & charts; it is about how to use them.  There are very powerful techniques designed to give expert technical analysts an advantage. After watching this video, you will have a well-rounded knowledge of advanced charting techniques and technical analysis to make good trading decisions.
-
13. Stock Market Investing Sentiment Indicators: Mastering Fear & Greed
-
Understanding What the Market is Thinking
In this class, I will show you exactly how to interpret and understand a special area of stock market analysis called sentiment. Market Sentiment is the methodology of understanding the levels of fear and greed in the market.
Greed makes markets rise; Fear makes markets fall.  But at their extremes, fear and greed are great for contrarian investing.
Sentiment and crowd dynamics
Traditional Sentiment Indicators Investors Intelligence
The Liberated Stock Trader Fear & Greed Index
Trading the News
Real-time News for Traders
News that Impacts the Market
After taking this class, you will be able to accurately understand the current level of fear and greed in the market using sentiment indicators and, therefore, know the markets' direction.
-
14. Stock Trading & Investing Strategy: Make a Million in the Stock Market
-
What Investing Strategies Are Best for You?
This lesson helps you understand what approach to investing you want to take.
Why a trading strategy is important
What type of investor are you?
What are your goals?
How to quantify your goals?
How everyone can become a millionaire by investing in the stock market
After taking this class, you will understand compounding and the realities of investing in stocks.
-
15. Learning Trading Psychology & Success Mindset
-
Understanding How The Mind Works When Trading
In this class, I will show you the mental processes that can occur once you have invested in the stock market. You will learn about yourself and the different personality traits that define what you do when your money is on the line.
Testing Your Personality Fit
The Psychology of Trading: Positive Personality Traits
The Psychology of Trading: Negative Personality Traits
After taking this class, you will be able to identify what is going on in your thought processes, and hopefully, make adjustments that will help you improve your chances of success in investing.
-
16. Learn How to Buy & Sell Stock for Profitable Trades
-
Practical Insights Into Making Stock Trades
This lesson helps you understand best practices for managing your trades.
Tracking your Trades – Traders Journal
How many stocks should I own?
Timing and Stop Losses – The Escalator Method
Cash Allocation & Betting in Trading
Risk–Reward Trading Investing
Setting Stock Price Targets
After taking this class, you will improve your risk management and cash allocation. You will also have techniques for continually learning and setting stop losses and price targets.
-
17. Create Your Own Stock Investing & Trading System
-
How To Create Your Own Profitable Unique Strategy
This video will show you exactly how to build your unique stock trading and investing system. We will pull together all the best technical analysis, fundamental analysis, economics, news, and sentiment indicators.
What is your system?
Building your Chart to build your system
The Trading System Workbook
Learn How to build a chart and learn to test the indicators critically
Plot Buy & Sell Signals on the charts to refine your system
Downloadable Resources Included
I will then go through the Stock Traders Workbook, which brings together all the disciplines of stock market investing into a structured process that you can use to build a trading or investing strategy unique to you.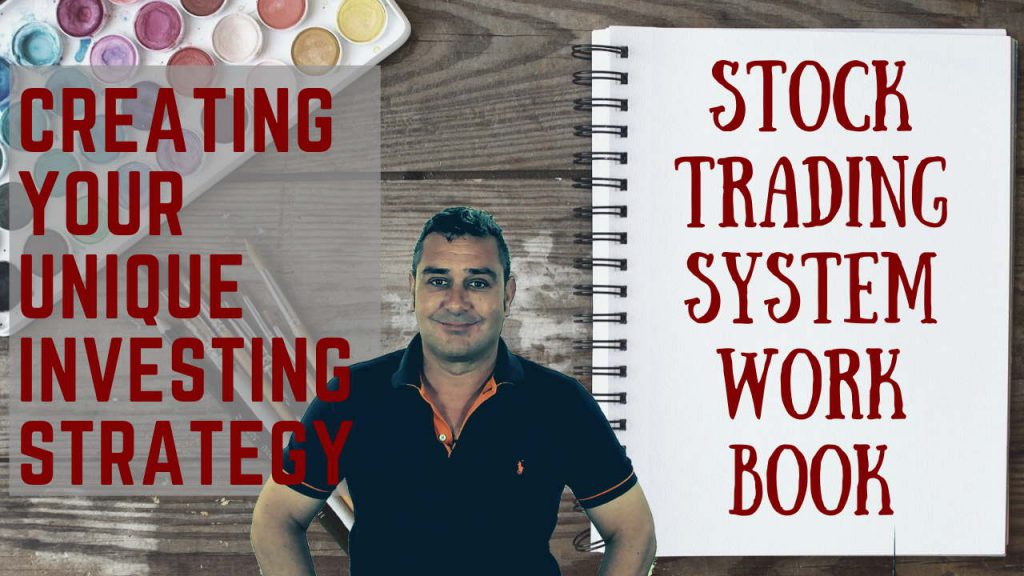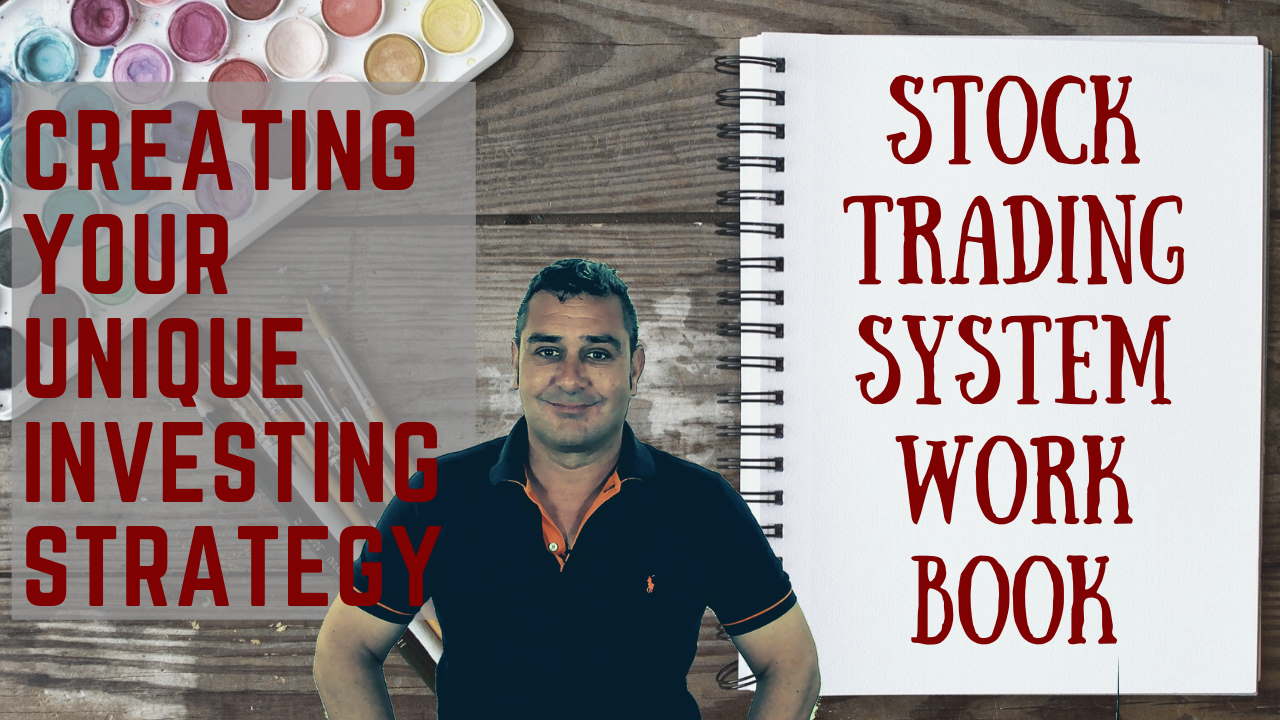 -
Are You Ready To Become A Highly Trained Investor?
-
Hold The Press. Get An Additional Bonus
You Can Follow And Message Me Live on TradingView
Upgrade Your Skills – Go PRO Now
-
Liberated Stock Trader PRO Training Course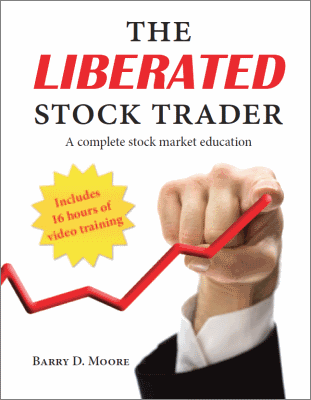 101 HD Video Lessons [16 Hours]
+
Full ebook/pdf Downloadable

"The Liberated Stock Trader" (ISBN 978-1460956021)
+
Free Lifetime Upgrades
+
TradingView Live Chat Room
Imagine being able to confidently invest in stocks and see your portfolio grow.
That's what you can achieve; this course provides all the information and tools you need to make smart, profitable investments.
So why wait? Start learning today!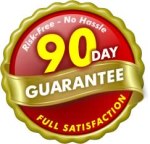 Pay Securely With PAYPAL $299 Now $199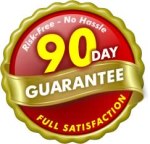 Pay Securely With Credit Card $299 Now $199

Item

-
If you have any questions on the course or issues with the payment process, please contact me directly at:
 ✉ support (at) liberatedstocktrader.com
Liberated Stock Trader Pro Investing Course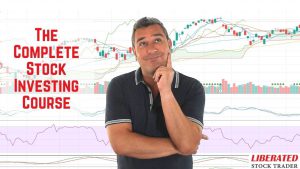 Start the New Year Right: Learn stock market investing with the complete online stock trading course by Barry D. Moore, a professionally certified financial markets analyst. You will learn stock market fundamentals, stock chart technical analysis, stock screening, and strategy.
Course Provider: Person
Course Provider Name: Barry D. Moore
Course Provider URL: https://www.liberatedstocktrader.com/stock-market-training/