Are you looking for brokers offering free stock trades?  Mostly the reviews on the web point you to Robinhood and various other mainstream brokers who provide free trades for 30 days or more as a promotion.  But that is not commission-free stock trading; it is a temporary promotion.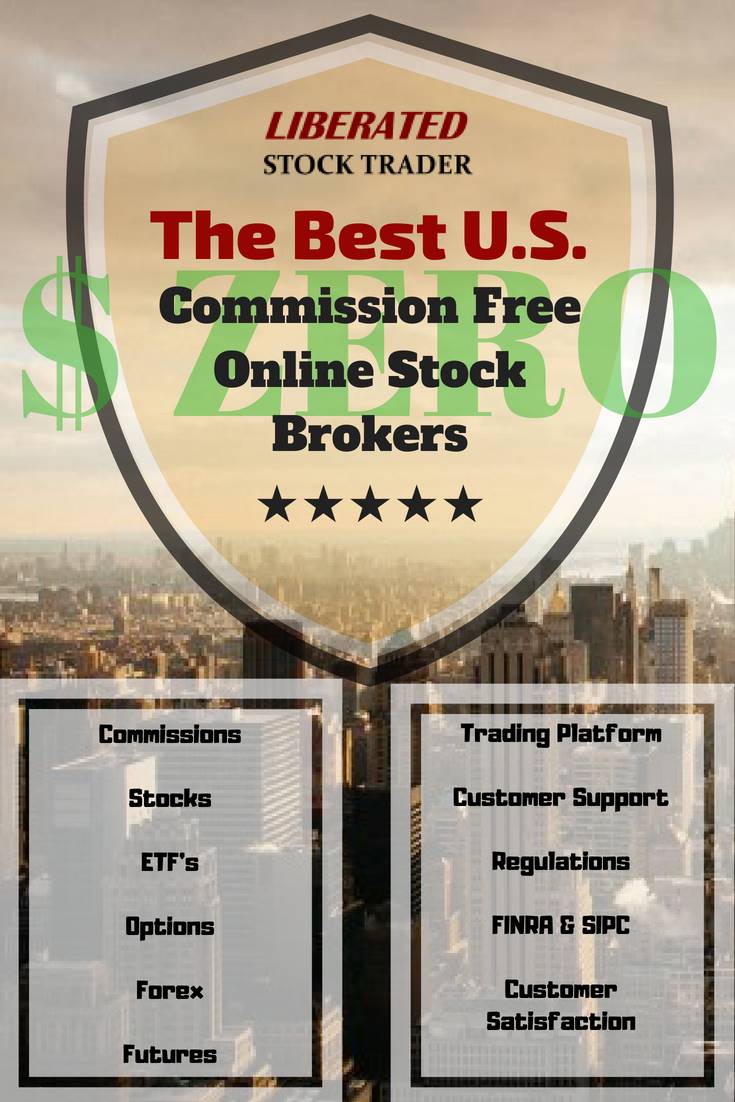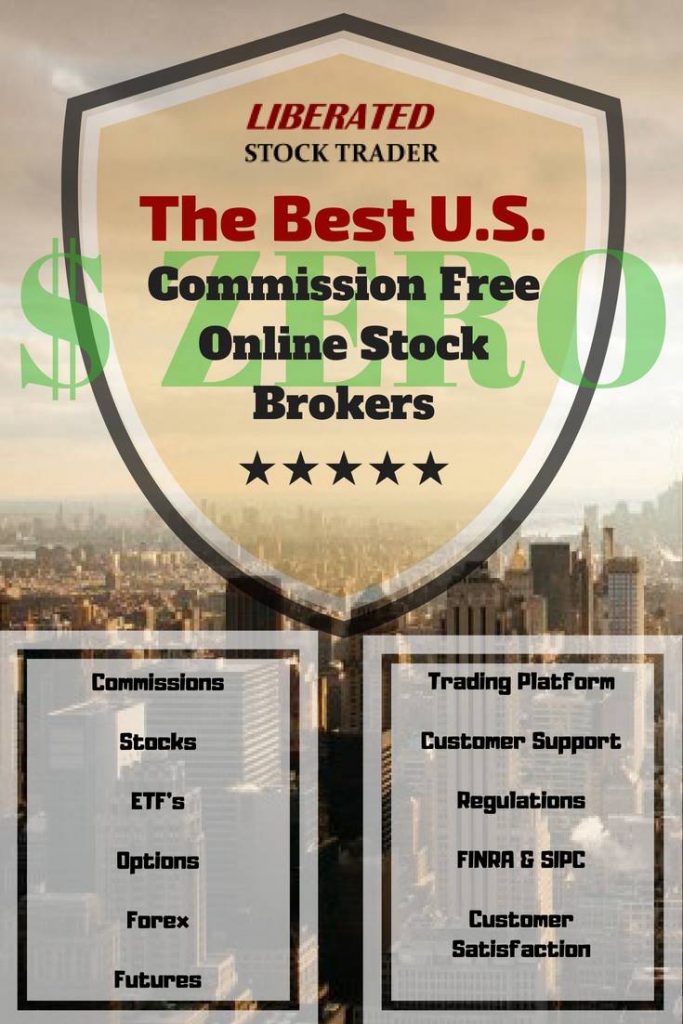 Only a handful of brokers offer free stock trades forever.  Robinhood is the most well known and widely promoted, but in August 2018, an established and mature international broker Firstrade switched their stock trades, options, ETF's and mutual funds to commission-free forever.  This changes the game.
But Who Is the King of Free Stock Trading? Robinhood or Firstrade?  We Compare Trading Platform, News, Research, Customer Satisfaction, And Much More.
A Quick History of Discount Online Brokerage Houses
The Stock Brokerage Industry had its first shake-up in the late 1990s with the emergence of the first discount online stock brokerage houses. These new brokerages forced competition in commissions and services, which reduced the commission costs dramatically.
Commissions went from $100 per phone call trade to $9.99 for online trades.  These commissions costs continued to reduce to 2018 with Interactive Brokers offering $1.- trades.
Now the brokerage industry is facing another massive disruptive change.
Free Stock Trading Brokers Comparison
The first significant Brokerage to make a move to Commission Free Trading was Firstrade.  Robinhood, which is a mobile-first brokerage with a very simple app, allows you to trade for free, but it is more a start-up than an established player.
The 4 Important Assessment Factors for Brokers are:
Trades, Commissions & Account Minimum
Trading Platform Software
Customer Support, Education & Research Services
Selection Of Instruments, Stocks, ETF's, Options, Mutual Funds, Bonds, Cryptocurrency
Commissions: Firstrade vs. TDA vs. E-Trade vs. Schwab vs. Fidelity
| | | | | | |
| --- | --- | --- | --- | --- | --- |
| Commissions & Fees | Firstrade | TD Ameritrade | E*Trade | Charles Schwab | Fidelity |
| Online Stock Orders | $0 | $0 | $0 | $0 | $4.95 |
| Online Option Orders | $0 | $0 + $0.65/Contract | $0 + $0.65/Contract | $0 + $0.65/Contract | $0 + $0.65/Contract |
| Online Mutual Fund Trades | $0 | $49.99 | $49.99 | $49.95 | $49.95 |
| Broker-assisted Stock | $19.95 | $25 | $25 | $25 | $19.95 |
| & Options Trades | (+$0.50/contract) | (+$0.65/contract) | (+$0.65/contract) | (+$0.65/contract) | (+$0.65/contract) |
| Minimum Initial Deposit | $0 | $0 | $500 | $0 | $0 |
Table 1: Firstrade Commissions vs Competitors
-
The Best Free Stock Trading Brokers

Firstrade – Winner Best for Free Stock & ETF Trades
Best for Traders & Investors Seeking Free Stock Trades on Stocks, Options, Mutual Funds & An Industry Best 2,200+ Commission-Free ETFs
Like
Dislike
★ Free Stock Trading
★ Free Option Trading
★ Free Mutual Fund Purchase
★ 2,200 Commission-Free ETF's
★ Full IRA & Retirement Planning Support
★ Free MorningStar Stock Research
★ Powerful Trading Platform (Desktop & Mobile)
★ Excellent Customer Satisfaction
✘ No CryptoCurrency Trading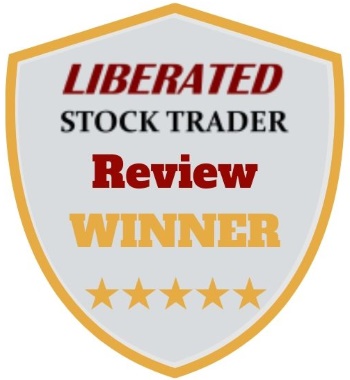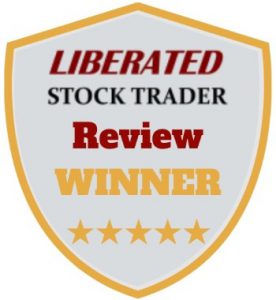 Add to this full MorningStar access, and 5-star customer satisfaction mean Firstrade is an excellent choice for brokerage services.  There is a lot to love about Firstrade.  The commission-free trading also extends to over 700 Exchange Traded Funds (ETFs) on offer.  That is over twice as many as the next best competitor TD Ameritrade. You also get entirely cost-free access to the suite of Morning Star research; only three other brokers offer free research of this quality.
Even if you were to remove the fact the stock trades are free, Firstrade is a fully mature broker, as it offers IRA and retirement planning services and even mutual fund purchasing for free.
The Firstrade Trading Platforms Firstrade Navigator, Options Wizards, and Real-time Watchlists hold up well against the competition and is by far better than any other broker offering free trades.
And finally, a 5-Star Customer Satisfaction Rating rounds of the package for an excellent Brokerage for mid to long-term investors.
Trades, Commissions & Account Minimum – Firstrade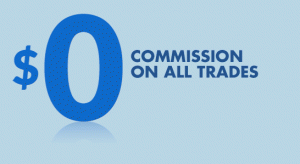 Firstrade is the outright winner in the commissions' round with a $0 flat fee per trade and $0 per options contract and mutual funds.  The account minimum is $0, but of course, you will need money to trade.
Firstrade Commission-Free ETF's
But what also adds to the appeal with Firstrade is the 700+ commission-free Exchange Traded Funds on offer.  This is a vast selection, more than the total for all the other brokers reviewed in our Top 10 Brokers Review. You can purchase Mutual Funds for $0, and Bond purchases are on a Net Yield Basis.
Open a Commission Free Firstrade Account Now
Free Stock Trading Platform & App – Highly Recommended
Firstrade has wholly rebuilt its trading platform from scratch, and the improvement is dramatic.  Gone are clunky java programs, replaced by a fast HTML 5.0 platform.  This platform is future-proofed and highly scalable.  The user experience is clean, intuitive, and easy to learn.
Also, what we like is its price – Free.
The trading platform has several components.  The web-based platform is available for all clients. If you have an account balance over $10,000, you will have complimentary access to Firstrade Navigator, a downloadable even more powerful trading experience.
Web Trading Platform – Heatmap & Sector & Industries Tool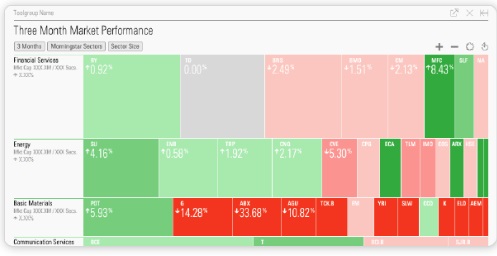 To be able to find a potential opportunity to trade, you can start with the big picture view of the market and drill down from there.  The heatmap is designed for short-term traders who need to see where the price action and volatility are on any given day.
Web Trading Platform – Advanced Screener, Fundamental Data & Event Calendar
No product set would be complete without the ability to scan and screen for stocks based on the fundamental data.  Firstrade attempt at this is pretty good.  It does not match the offerings from TradingView or TC2000, but it is adequate for most investors.
Web Trading – OptionsPlay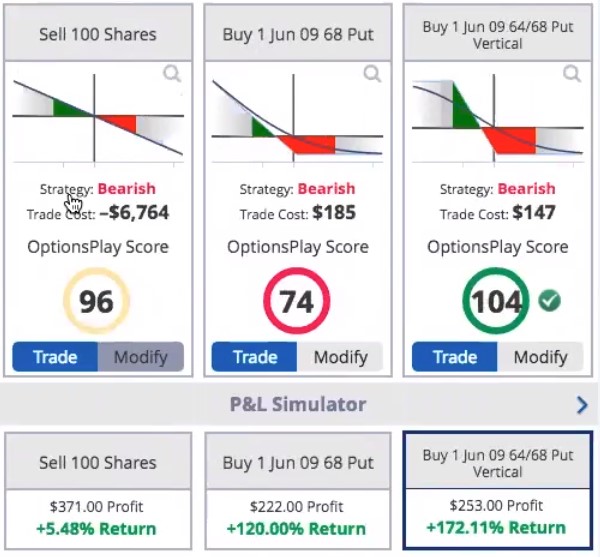 Firstrade put a lot of effort into the Options Trading Platform OptionsPlay.  A first-class platform that focuses first on what kind of options strategy you want to implement.  You can drill down through industries and sectors, and you instantly get a technical analysis for the stock, the bullish or bearish score.  You can even sort your watchlist based on the bullish or bearish rating.
The image to the right shows the OptionsPlay Bullish and Bearish Ratings based on three scenarios based on if you are feeling bullish or bearish about the stock or index.
Strategy 1 – Selling 100 Shares of the stock – A Bearish Strategy – Cost would be $6764 – with a mediocre score of 96 for the trade
Strategy 2 – Buy the June 9th Put Options – Bearish – Cost $185 – Low probability Rating of 74
Strategy 3 – Buy June 9th Put Vertical – Bearish – Cost $147 – High Probability Rating of 104
I like the implementation here, simple and implementable.
Desktop Trading Platform – Firstrade Navigator
Firstrade Navigator is a very nicely designed and relatively robust system.
It is very customizable and also has a selection of widgets that you can embed into the dashboard.  Studies and indicators are included.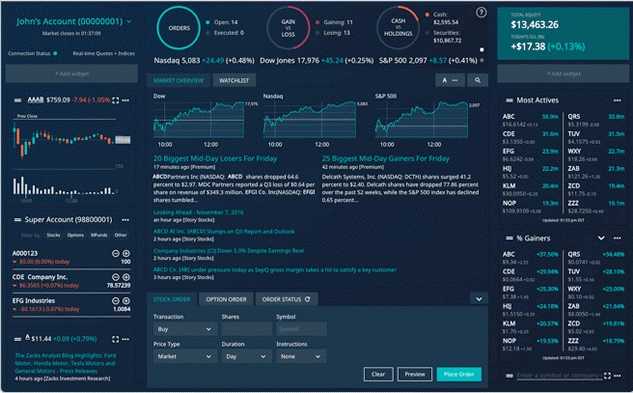 Customer Support, Research  & Education –  Firstrade
Firstrade does very well in this round.  They provide a full email, chat, and telephone coverage and are quick to answer.  They have also had zero negative tweets or negative TrustPilot reviews in the last 12 months.  Additionally, customers rave about the service, which is unusual; this means a 5-star customer satisfaction rating.
What I also like is they throw into the mix free access to Zacks Research, Morningstar Research & Ratings, Breifing.com & Benzinga (although not the real-time Benzinga PRO version).  These third-party services are quite valuable, and considering Firstrade offers zero commissions, they also add value through these services.
-
Robinhood: For Beginners Who Want To Keep It Simple
Like
Dislike
★ $0 Commissions
★ Simple Trading App
★ Simple to understand Margin Fees
★ Happy Customer Base
✘ No Technical Analysis Possible
✘ No Fundamentals or Screening
✘ Web Application is Basic
✘ U.S. Only
Robinhood was the first Brokerage to offer free trades, started in 2013 it has now raised through private venture capital over $500 million to fund the business.
With over one million registered accounts, it is quickly becoming a force to be reckoned with.
Trades, Commissions & Account Minimum – Robinhood
Free trading refers to $0 commissions for Robinhood Financial self-directed individual cash or margin brokerage accounts that trade US-listed securities via mobile devices.  As Robinhood is a mobile-first company, this means if you trade from your smartphone on the Major U.S. listed stocks available through Robinhood, then the trade has no cost.
The account minimum is $0, but of course, you will need money to trade.
Robinhood Free Stock Trading App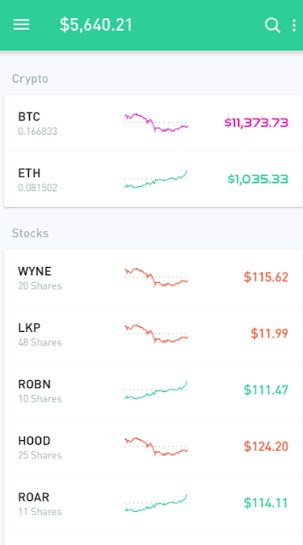 Mobile-first refers to the fact that Robinhood started only as an app on the phone and not a fully-fledged trading platform.  This means you have to do everything via the phone, including opening, funding, and trading.
The Robinhood blog also suggests they are moving more and more functionality form the app to the web.
The Robinhood App.
Clean intuitive and straightforward, the app design and interface would make Steve Jobs happy, so simple the company claim that no user manual is required to use it.
So, all good so far.  But if you are a serious trader or investor, Robinhood will be suitable for executing the trades. Still, any serious amount of technical analysis or even analysis of the fundamentals of a stock is impossible and would require other stand-alone applications, such as:
Tradingview for a tremendous online analysis experience
TC2000 for impressive fundamental scanning and technical analysis
Of course, stock screening is also impossible on the phone, so you would want to select a great stock screener to use in conjunction with Robinhood.
Options Trading & Crypto Trading on Robinhood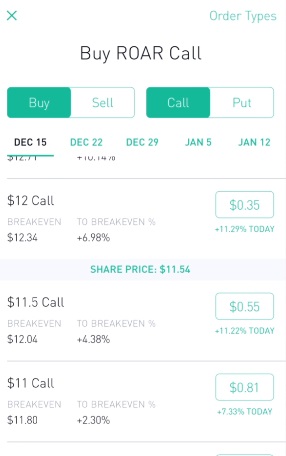 If you thought stock technical and fundamental analysis is tough on a smartphone, then get ready for Options Trading.
With the vast selection of options trading strategies and the real requirement to be able to map each play out in terms of risk and reward, you need to have a strong graphical interface on a well-built application.
The power of Firstrade's OptionsPlay web application, as mentioned above, cannot be easily replicated by current big-screen competitors, nevermind on the small form factor screen of Robinhood.
Again for execution, it probably works, but still, you will need a third-party software provider to fill in the gap.
However, as a relatively new contender to the brokerage business, Robinhood does still have issues with the availability of the service.  I am sure they are working to iron these issues out, but you cannot expect an always available solution right now.
We're currently experiencing degraded performance. We're all focused on getting everything back to normal for you as soon as possible. Check here for updates: https://t.co/ZS733G6N1J

— Robinhood Support (@AskRobinhood) July 27, 2018
Customer Support, Research  & Education – Robinhood
Robinhood has a host of raving fans, and we must give credit where it is due, Robinhood was the first broker to start the free stock trading revolution.  The fans love it because they buy into the idea that stock trading is now possible for everyone, not just the rich. The problem is that, while this "stock trading is only for the rich" message plays on the emotions, the fact is for the past 20 years, you never had to be rich to invest in stocks. As we know, 52% of Americans already have money in the stock market; one cannot claim they are all rich.  In fact, with the major stock brokerage houses hovering at $5 per trade, this is hardly going to break the bank even for a low-income earner.
In terms of investor education, there is not much of note available.  As we know, as serious investors, proper research costs money. Because Robinhood only makes money from people who want to use the gold service for margin trading, it cannot afford to offer any of the services provided by Firstrade, namely free access to Zacks Research, Morningstar Research & Ratings + Breifing.com.
-
Free Stock Trading Brokers Comparison Table 2020
Brokerage
Result
Review Winner
Great for:
New & Experienced Investors & Traders Wanting Powerful Software & Research
Beginner Investors Primarily Using A Smartphone
Likes
★ Free Stock Trading
★ Free Option Trading
★ Free Mutual Fund Purchase
★ Best Selection of Commission-Free ETF's
★ Full IRA & Retirement Planning Support
★ Free MorningStar Stock Research
★ Powerful Trading Platform (Desktop & Mobile)
★ Excellent Customer Satisfaction
★ Free Stock Trading
★ Free Option Trading
★ Some Commission-Free ETF's
★ Free Crypto Trading
Dislike
✘ No Crypto Trading
✘ No Dividend Reinvestment (DRIP) Possible
✘ No IRA & Limited Tax-Free Investing Support
✘ Limited Desktop Trading Platform Software
Trades & Commissions
Direct Market Access DMA
✔
✘
Stock Trading
✔
✔
Stock Trading Fees
$0
$0
Per Share Trading Fees
$0
$0
Stock Trading Fees (Max)
$0
$0
Options
✔
✔
Options Trading Fees
$0
$0
Leverage Available
✔
✔
ETF Trades
✔
✔
Exchange Traded Funds (ETF)
$0
$0
Number of Commission Free ETF's
700+
Unclear
Futures
✘
✘
Mutual Funds
$0
✘
Bond Purchase
✔
✘
Bonds
Net Yield
✘
Forex Trading
✘
✘
Margin Account Interest Charges
4.75% to 9.%
5%
Margin Costs Rating
★★★★
★★★★
Trades & Commissions Score
★★★★★
★★★
Trading Platform
Software Provider
FirstTrade
Robinhood
Trading Platform Cost
Free
Free
Web Software
✔
✔
Desktop Software
FirsTrade Navigator
Options Wizard
Real-Time Watchlist
Robinhood Web
Mobile Software
✔
✔
L2 Quotes
✔
✘
Streaming Charts
✔
✘
Watchlists
✔
✔
Profit / Loss Graphs
✔
✔
Options Chains
✔
✘
Trading Platform Score
★★★★★
★★
Customer Support & Research
Customer Support (Phone & Live Chat)
✔
Online Only
Research & Trade Ideas
✔ MorningStar Free
✘
News Service
✔
✘
Customer Support & Research Score
★★★★★
★★
Account & Company Details
Available for U.S. Citizens
✔
✔
Available Internationally
✔
✘
Account Minimum
$0
$0
FINRA Member
✔
✔
SIPC Insurance - Assets
✔
✔
Regulated By
SEC
SEC
Free Stock Trading- Broker Review Firstrade vs Robinhood Comparison Table
Commission Free Stock Trading Summary
While Robinhood was the pioneer of free stock trades and had a loyal following of supporters and customers, the impetus of the value offering has now dissolved with the move of Firstrade into this market.
In terms of free stock trades, both Firstrade and Robinhood are more or less equal.  But it is not just about free trades.
When it comes to a great stock and options trading platform, Firstrade is leagues ahead.  When we think about research and customer support, Firstrade wins hands down.
Firstrade's move is an industry disruptor and game-changer.
-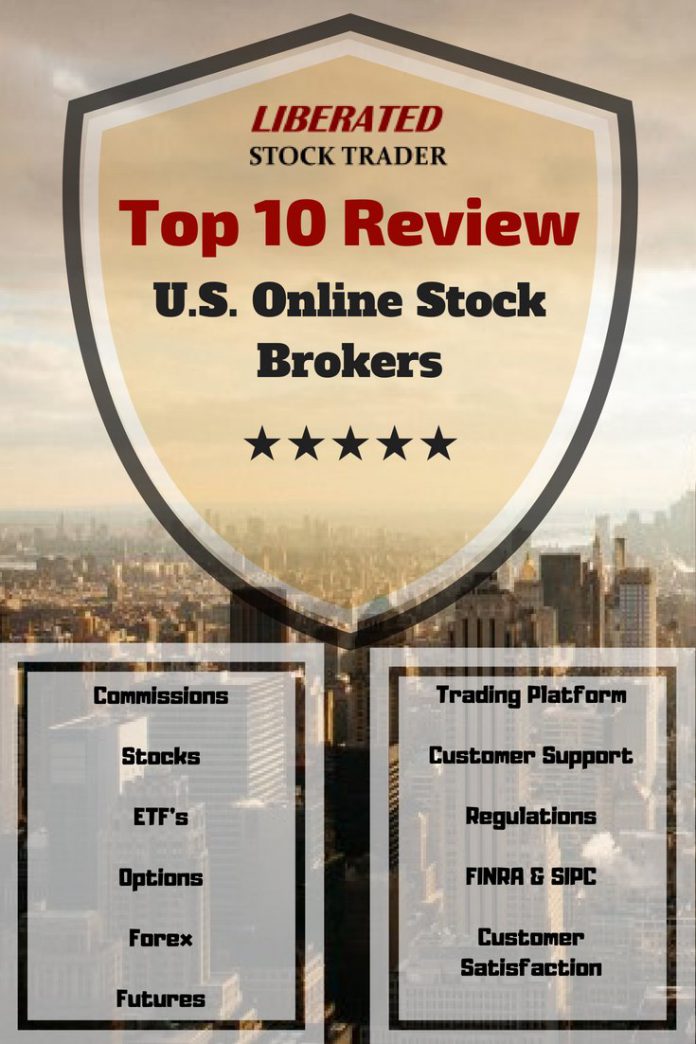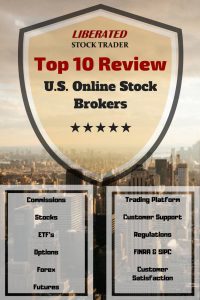 Notes on the Review
Customer Satisfaction Score (Star Ratings)
The customer satisfaction score was compiled using the following methodology.
The Twitter Accounts of the Brokers were scanned back for the one year for any negative feedback from customers.  Also, TrustPilot UK and USA were reviewed, and any negative comments counted against the broker.  These two sources of information were combined to provide the star rating you see below.
We independently research and recommend the best products. We also work with partners to negotiate discounts for you and may earn a small fee through our links.
Review Methodology
Hundreds of data points were collected during this review.  Brokers change services, terms, and commissions regularly.  If you represent a Brokerage House or are a client and you spot an inaccuracy, please leave a comment or contact us here, and we will endeavor to correct it.