Forex.com Recommended For Individual Investors Seeking A Best In Class Broker Offering An Excellent Portfolio Of Forex & Futures Trading Vehicles, At Competitive Commissions, With Top Market Analyst Coverage.

Forex.com Review Summary
Pro's
Con's
Trust Pilot Rating (% Avg or Better) 92%
★ Instant Execution, STP & ECN
✘ No ETF's or Bonds
Trustpilot Stars ★★★★
★ Good Platforms MT4 + VPS
Twitter Rating (Zero Complaints 3/months)

★★★★★

★ Integrated Alerts, Signals, Strategies

Visit Forex.com

★ Large Established Broker
This is our detailed Foreign Exchange Brokerage Service Review for Forex.com.  Forex.com won our Review for 2021, go here if you wish to see the top 5 forex brokers comparison for U.S. clients.
What do I need to look for in a Good Forex Broker?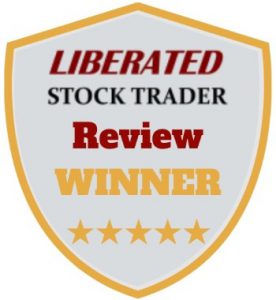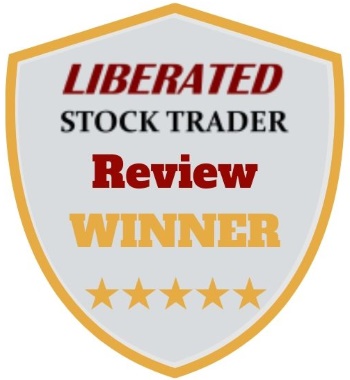 Dealing in Foreign Exchange and other derivatives can seem a somewhat complicated, daunting, and even a shady business for the new investor.  It is therefore essential that any Forex Broker you choose should:
Be Well Regulated
   Financial Industry Regulation Authority (FINRA) Membership.
   Securities Investor Protection Corporation (SIPC) Membership.
   National Futures Association (NFA) Registration.
Have Transparent & Low Commission Structures
Provide Low Margin Costs
Have Good Access to Support
This review covers all these aspects and more.
Forex.com FX Currency Pairs, Leverage & Interest
Forex.com offers a robust overall package offering the second-best selection of Fx Currency Pairs, 84 in total.  All U.S. based Forex Brokers are limited by law to 50:1 leverage, which means all brokers featured here have the same maximum leverage available.
Forex.com also boasts the lowest spreads on the major Fx pairs starting at 1.4 pips, which gives it a 5 Star ★★★★★ Rating.  They also have a very clear and straightforward approach to margin account interest charges, starting at a very low 0.5% for the largest traders, and moving up to 10%.
Order Execution
Forex.com offer market maker (dealing desk) services but also provide straight-through processing (STP) and electronic communications network (ECN) order execution.  I would recommend selecting the STP or ECN options as they remove any doubt of conflict of interest, which is the biggest complaint that most dealer desk brokers receive.
I spoke with representatives of Forex.com to get clarity on this and to confirm which type of trading is allowed.  The sign of a poor broker is they do not enable High-Frequency Trading, Arbitrage, or Scalping.  Forex.com does allow these types of trades, which essentially means they are not trading against you in the ECN or STP models.
Forex Pairs
Forex.com offers a vast selection of 80+ foreign exchange (Forex or Fx) Pairs for Trading.  All the common pairs such as EUR/USD as EUR/GBP are covered, plus a host of exotic pairs.  Leverage is available up to 30:1, but of course, the leverage available to you depends, as with all brokers, on your account balance and experience.  Leverage of 30:1 is for retail customers, and if you qualify as a professional investor, your maximum leverage can increase to 1:400.  Of all the brokers we have reviewed, this is the largest selection of Fx pairs and the highest professional account leverage.
Forex.com Trading Platforms & Tools
As a frequent Forex Trader, the quality and range of the software available are essential.  There is no point in having low trading costs and great margin interest rates if you cannot trade due to shoddy software.  If you have a preference for the industry's most established Forex Trading Packages like MetaTrader and Ninja Trader, then the choice will be clear.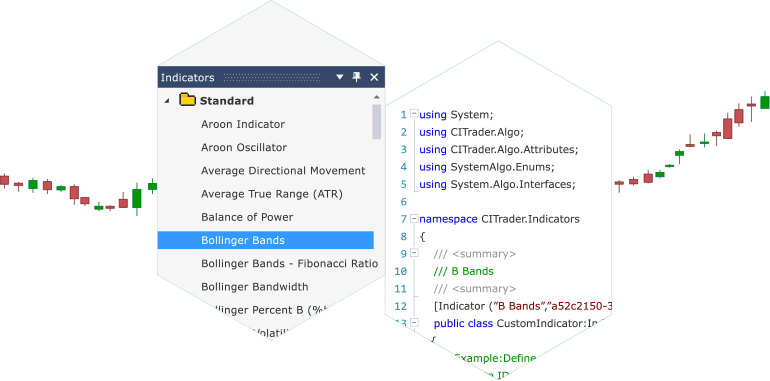 Forex.com has a broad selection of high-quality platforms available.  The industry-leading Forex Trading Software is MetaTrader, and Forex.com offer MetaTrader 4.  Add to that the ability to plug in and use NinjaTrader, which has a massive and passionate user base who collaborate and contribute lots of systems and expert advisors.
Also, for Web Trading Forex.com are utilizing TradingView.  TradingView won our Best Stock Market Analysis Software Review, so you know you are getting a high-quality web trading system.
Forex.com also offer their own in-house alternative to MetaTrader 4 and Ninja Trader with the highly-rated Advanced Trading Platform. Lastly, Forex.com has a mobile app, and you can use it with a free demo account.
Watch this video on Forex.com's Advanced Trading Platform. 
Forex.com is a clear leading in PLatforms & Tools.
Forex.com Customer Support, Research & Education
At 3 am in the morning, you are trading USD/EUR, and suddenly your trading software freezes or your data feed stops.  This is when a fast, 24/7 support team is vital.  So, what support is on offer, from Forex.com, both technical support and client support for account setup and funding/withdrawal requests)
Also important for those new to the markets and even experienced traders, is original market insights and analysis.  So does this broker provide original research and insight?  Lastly, for the less experienced trader, some free Forex education on offer would be a bonus.
However, major Brokers do not have significant educational programs.  To trade Forex well, you need to have a profound understanding of Technical Analysis.  Technical Analysis is the analysis of supply and demand and the movement of price, usually through chart analysis.
You do have a number of options for learning Technical Analysis here at LiberatedStockTrader.com.  You can self-learn through books or through a full video-driven training course.  Take a look at the best selection of Professional Technical Analysis Books.  Or a complete Professional Grade Training Course – all the Technical Analysis lessons in our PRO course are equally applicable to the Forex Markets.
Forex.com is the largest Forex Broker in the U.S., and having a business that is entirely focused on Foreign Exchange Trading, enables Forex.com to provide excellent resources in this area.  Forex.com is owned by Gain Capital, a global powerhouse in CFD & Forex Trading.
The benefit here is that Forex.com clients will receive a wealth of market insights, market analysis, and market outlook communications throughout the day.  The in-house team of Analysts at Gain Capital provides all the market insight you will need.
In terms of Customer Support, Forex.com offers a 24/7 Coverage, both over the phone, chat, and email.  It is surprising that not all Forex Brokers offer this level of service.
Forex.com Account Funding, Company Background & Regulation
Forex.com is owned by Gain Capital Holdings, who is a registered corporation and floated on the NYSE Ticker: GCAP.  They have been in operation for 17 years and have full FINRA membership and the SIPC Investor Protection.  Also, you can open an account with a balance of $50, but of course, you will need more than that to trade and take advantage of leverage.
Online Followers & Customer Complaints
Lastly, we look at what is the customer the feedback and satisfaction on the web?  To do this, we scanned thousands of Tweets for the featured Brokers to look at any complaints registered.  The great thing about twitter is that if you are not getting any response from a company's customer services, you can voice your concern on Twitter and be heard by the world.
Impressively with a following of 120,000 people, there is not a single complaint on Twitter in the last three months about Forex.com.  This is a good sign of substantial customer satisfaction.  You can also see how active their analysts are as they post publicly insights multiple times per day.


Recommended for Individual Investors seeking a Best in Class Broker offering an excellent portfolio of Forex & Futures Trading vehicles, at competitive commissions, with top Analysts and Market Coverage.
As you can see from the five rounds of review, the clear winner is Forex.com.  Their key advantage is specialization in Forex.  They have the lowest starting spreads and highly competitive Margin Account Interest Rates.
They also have 84 Fx pairs to choose from, and you can add Futures Trading on top of that.
Add to this list that they have the broadest selection of high-quality trading platforms available.  The industry-leading Forex Trading Software is MetaTrader, and Forex.com offer MetaTrader 4.  Add to that the ability to plug in and use NinjaTrader, which has a massive and passionate user base who collaborate and contribute lots of systems.  Also for the Web Trading Forex.com are utilizing TradingView.
A great package of specialized and competitive services.
Forex.com Review – Detailed Data Sheet
Broker
Forex Details
fx Pairs
84
fx Leverage
50:1
fx Commisions
Spread 1.4 Pips
Margin Account Interest Charges
0.5% to 10%
Margin Account Interest Rating
★★★★★
Funding & Company Size
Minimum Balance
$50
Established
2001
Company
Gain Capital
Country of Registration
U.S.A
Registration
NFA
Regulator
FINRA / SIPC
Trading Software Comparison
Software
Advanced Desktop
Web Trading (TradingView)
MetaTrader4
NinjaTrader
Mobile Software
✔
Software Cost
Free
Online Followers & Reviews
Twitter Followers
120K
Negative Tweets 3 months
0
-
Why Would I Want to Trade Forex?
Foreign Exchange Markets provide the following benefits over the stock market:
Open 24 hours a day, 6 days per week – enables you to trade when you want to
An ideal market for Day Traders or High-Frequency Trading as there are no daily trade limits imposed in the U.S., unlike the stock market.
There is enormous liquidity in the Forex market, which means fast execution, low commissions, and tight spreads, lowering the cost per trade.
Potential Downsides to FOREX Trading
Due to the small fluctuations in any given day between any two currencies, you will need to use leverage to make any significant profits.  This can increase profits but also increase risks, which potentially means you could lose your entire investment quicker than in the stock market.  You need to manage leverage and cost of leverage effectively to stay in the game.  Please refer to our note on CFD Risk.
What is Forex?
The Foreign Exchange Markets are by a long distance the biggest, most liquid markets in the world.  Find out more by watching this 2-minute video.