Surprisingly, robo-advisors do not beat the market or even attempt to outperform a broad market index. They are designed to automatically create and manage a balanced portfolio of stocks and ETFs based on your risk profile.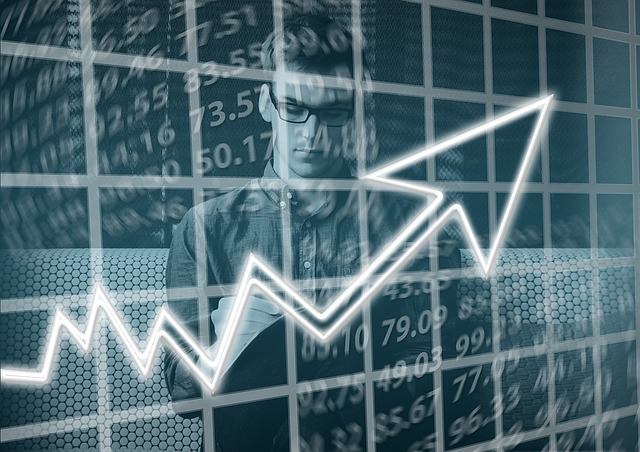 Do robo-advisors Beat The Market?
No, robo-advisors do not beat the stock market's average performance. Most Robo-advisors are designed to passively invest in index ETFs and, therefore, have practically no chance to outperform the market.
Robo-advisors are designed to automatically invest your money based on your requirements and risk tolerance. If you have a low-risk tolerance, your portfolio will be weighted in favor of bonds, inhibiting the ability to beat the market.
What Is Beating The Market?
The most common definition in the USA of beating the market is that any fund should perform better than the S&P500 Index. Depending on the date range selected, the S&P 500 Index of the 500 largest companies by market capitalization returns between 7.5% and 10%.
How Does Wall Street Make Money?
Wall Street Investment banks make money from:
Initial Public Offerings – helping companies get access to capital markets
Mergers, Acquisitions & Spin-Offs – assisting companies to buy other companies, merge with other companies, or even splitting up large companies
Fund Management – Administering Funds such as Exchange Traded Funds (ETFs) or Mutual Funds
Derivative Investments – establishing innovative ways to enable high net worth (HNW) individuals or money managers to invest in exotic financial instruments – see Financial Crisis
Contrary to popular belief Wall Street Investment Banks, Financial Advisors & Brokerage Houses do not make their profits from having super talented money managers that beat the stock market returns.  In fact, most fund managers cannot beat the market.
92% of Fund Managers Do Not Beat The Market Video
Investment Banks and Brokers make money by:
By taking a slice of your total investment with them – e.g., Management Charges, whether or not they make you a profit
Charging you per Stock Trade – e.g., a trading commission
Robo-advisor Performance Metrics
Evaluating robo-advisor performance is difficult because there are vast differences between advisors. For instance, different advisors keep the customer's money in cash at different levels.
Notably, Charles Schwab's Intelligent Portfolios keep 6% of a customer's investment in cash. To explain, a high level of cash lowers the exposure to market losses. Unfortunately, a high percentage of cash increases the exposure to inflation and reduces potential market gains.
On the other hand, most robo-advisors keep less of a client's money as cash. Also, some robo-advisors could allow you to choose the level of funds in cash.
For instance, cash is a poor investment for a younger person saving for retirement or an individual with a high income. However, cash is a good investment for people with a limited income, such as retirees.
Robo-advisor Performance
Testing shows that 90% of robo-advisor funds do not provide performance statics to demonstrate their stock-picking prowess. Most funds use Modern Portfolio Theory (MPT) to select ETFs that align with your risk tolerance preferences. Only M1 Finance shares any performance metrics.
The speed at which a robo-advisor follows the market can help you make more money. For instance, a robo-advisor can quickly sell stocks or funds before a loss or buy right after a price drop. Robo-advisor will instantly react to market trends.
The advantage of a quick reaction is that losses can be prevented. The disadvantage is that robo-advisors' decisions could be based on short-term trends. For example, a robo-advisor could sell a stock when a price drop is temporary.
Finally, robo-advisors can implement complex and hard-to-understand strategies like tax-loss harvesting. Robo-advisors can allow ordinary people to use sophisticated investment strategies formerly reserved for hedge funds or investment bankers.
Unfortunately, such sophisticated strategies can be hard to understand and evaluate. In particular, seeing the gains from complex investment strategies can take several years or longer. For example, it can take several years to determine if you are making money from a tax loss strategy.
Evaluating robo-advisor Performance
The easiest way to evaluate robo-advisor performance is to compare advisors' one or two-year return rates with the fees. Determining an advisor's rate of return is easy. You can figure out the actual rate of return by subtracting the fees the advisor charges from the advertised rate of return.
Robo-advisors vs. S&P 500
If you want to compare robo-advisors, the best method is to compare their growth rate to the popular stock market indexes like the S&P (Standard & Poors) 500 or the Dow Jones. However, such comparisons only work with specific funds or portfolios. Hence, it is often impossible to tell when comparing the performance of a robo-advisor to that of the S&P 500.
Generally, a good rule of thumb is that a portfolio should be proven to beat the S&P 500 or Dow Jones; the best robo-advisor portfolio's rate of gain should at least match the S&P 500.
However, rates will vary yearly, and outside factors like inflation and taxation can eat up your returns. Notably, some high-income people could lose money if they earn a high rate of return without implementing a tax-loss strategy.
Thus, you will need to do research when looking for a robo-advisor. To complicate matters, technology is new and changing all the time.
Performance can change quickly because some firms continuously add new features and capabilities to robo-advisors. Hence, you should regularly visit your advisors' websites and check out the new features.
---
You want to be a successful stock investor but don't know where to start.
Learning stock market investing on your own can be overwhelming. There's so much information out there, and it's hard to know what's true and what's not.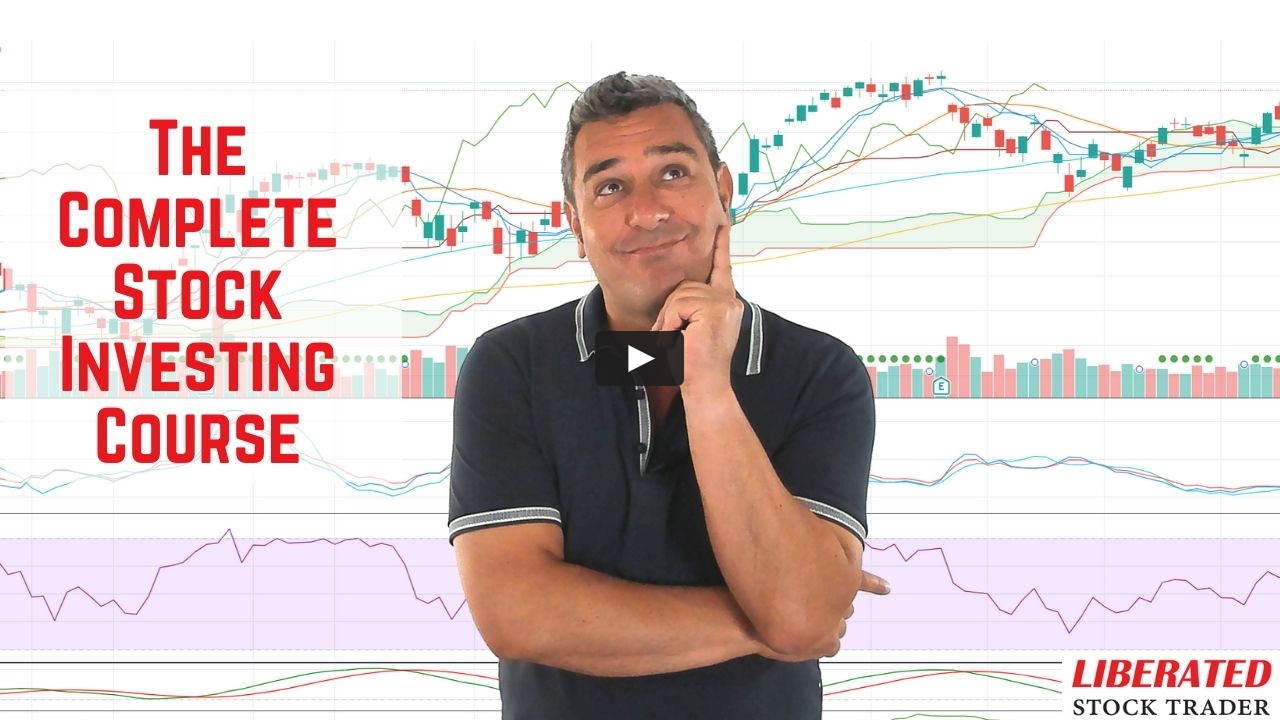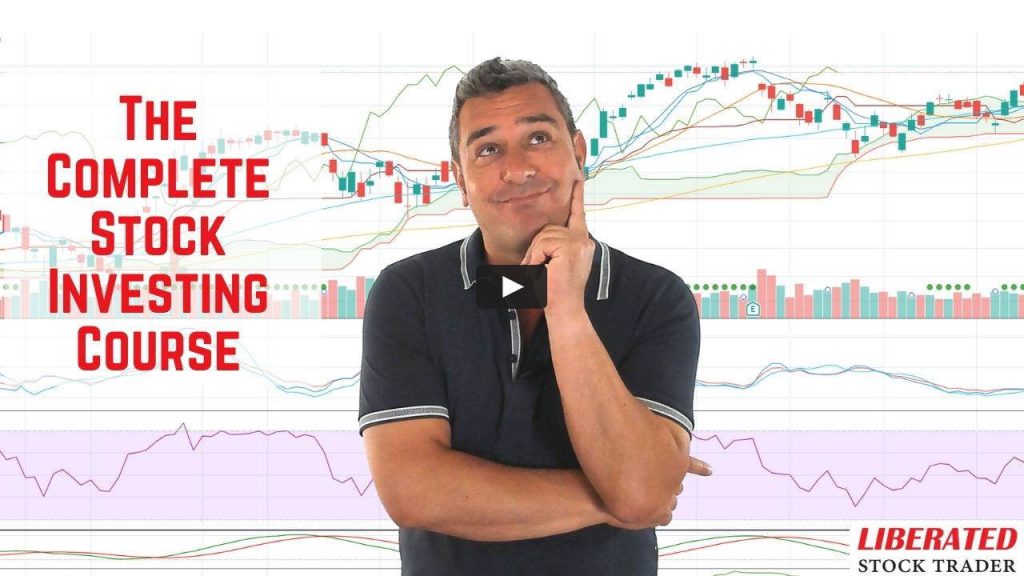 Liberated Stock Trader Pro Investing Course
Our pro investing classes are the perfect way to learn stock investing. You will learn everything you need to know about financial analysis, charts, stock screening, and portfolio building so you can start building wealth today.
★ 16 Hours of Video Lessons + eBook ★
★ Complete Financial Analysis Lessons ★
★ 6 Proven Investing Strategies ★
★ Professional Grade Stock Chart Analysis Classes ★
---
Robo-advisor Fund Performance
Many robo-advisor funds are not entirely transparent in reporting their fund's performance due to the complexity of options on offer not being directly comparable to the underlying index or because they do not beat the market and do not want to make false claims.
Here is a listing of our reviewed robo-advisors and their self-stated performance so you can make up your mind.
-
M1 Finance Robo-advisor Performance

M1 provides many expert portfolios to choose from, and depending on when you open an account and choose to invest, the returns on your investment can vary. Suffice it to say, M1 claims that, on average, their expert portfolios (pies) are within 2% or slightly above the underlying market return.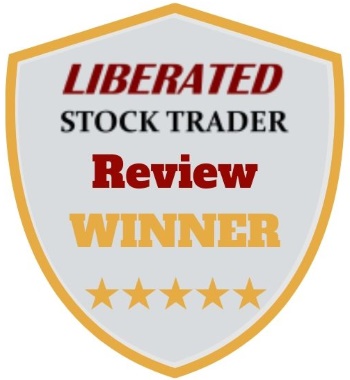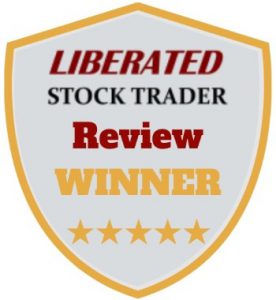 M1 Finance is the only robo-advisory service in our review that offers commission-free trading for their customers. This means your account will have no management fee whatsoever. This is very positive for the service, but the question is, how do they make money? They make money from short-term lending of available cash funds to the overnight inter-bank market if you utilize their borrowing facility or invest in an M1 Plus account. Finally, they will receive small rebates from liquidity providers for their order flow. This is all quite normal and used throughout the industry.
Another great bonus of this mature service from M1 is that tax-loss harvesting is automatically integrated into the account. This means that when you choose to withdraw funds from your account, the algorithms will consider which securities to sell, prioritizing those that are incurring losses so that they can offset future gains.
On top of this, M1 promotes the purchase of fractional shares as a unique selling point; this means that if the portfolio you are invested in dictates a purchase of a share with a high price, you can still be fully invested with a purchase of a fraction of the share.
-

Betterment
Robo-advisor Performance
According to its literature, Betterment's proven past returns equate to a 5% higher return than the average US investor attains yearly. This varies depending on the percentage of stocks versus bonds allocation you select in your account. One contributor to this solid return is the highly efficient approach to tax-loss harvesting.
Betterment Performance vs. S&P 500
Betterment suggests that it beats the average investment return by 5%, but this is avoiding the question. Betterment does not reveal its track record of performance vs. the S&P 500, which is essentially a marketing message designed for the potential client.
It seems to work as Betterment is currently the third-largest robo-advisory service in the USA, with over $13.5 billion in assets under management.
-
Wealthfront
Robo-advisor Performance

Wealthfront, to their credit, does not claim to be able to beat the market; instead, they are a safe and effective pair of hands to trust your money with. So, do not expect outsize fund performance; expect performance under the S&P 500. Many people have bought into this ethos as Wealthfront clients entrust them with over $20 billion of their money, making them the fourth-biggest robo-advisory service in the USA.
However, they were charged by the SEC for claiming to perform effective tax-loss harvesting for clients but failed to do so.
-
Ellevest Robo-advisor Performance
Ellevest does not promise to deliver performance better than the benchmark indices; instead, it counters that notion by suggesting that reaching your financial and personal goals is more important than great performance. The typical Ellevest portfolio will include US stocks, international stocks, currencies, bonds, and real estate, some of which include socially responsible impact funds.
-
Morgan Stanley
Robo-advisor Performance

Again, as with many robo-advisor services, there are no claims about returning market-beating percentages to customers; instead, the service is focused on enabling an automated and balanced portfolio recommendation. So do not expect to beat the market. One thing I like a lot is that they offer the flexibility to select topics you feel passionate about. They will skew your portfolio in favor of companies aligning with your values or beliefs. For example, suppose you prefer your investments to tilt in favor of companies or funds that promote gender diversity, climate action, or even robotics & artificial intelligence. In that case, the Morgan Stanley Access Service will have you covered.
-
TD Ameritrade
Robo-advisor Performance

Like many other robo-advisor services, TDA will recommend a selection of exchange-traded funds (ETFs) based on modern portfolio theory, which seeks to minimize risk and optimize reward. The ETF selection is essentially based on the research performed by Morningstar analysts.
It is nice to see that tax-loss harvesting and automatic portfolio balancing are included and available for all accounts. Finally, as a socially responsible and environmentally aware person, I am glad to see that TDA offers five socially aware portfolio options so you can invest in alignment with your beliefs.
-
Vanguard
Robo-advisor Performance

As Vanguard is one of the largest providers of ETFs and Mutual Funds, it selects its funds to be part of your suggested portfolio. This earns them fund management fees and your account's 0.6% AUM fee. Vanguard does not claim to provide outsized returns; it focuses more on a higher level of customer service and your portfolio's personalization based on your life goals. Do not expect stellar profits, but do expect good customer service.
-
Schwab
Robo-advisor Performance

Schwab makes no claims to portfolio performance, so you can expect performance to be lower than industry benchmarks like the S&P 500. A Schwab portfolio will typically consist of US and international stock ETFs—emerging market stock ETFs and Bonds.
-
Do Robo-advisors Outperform The Market?
No, robo-advisors don't outperform the market. Robo-advisors are designed to provide low-cost, diversified portfolios that preserve your capital and help you meet short-term goals. While they may not beat the market, these products can still be valuable for investors who are seeking a way to access professionally managed investments without having to pay high fees.
Robo-advisors should beat the market; otherwise, what is the point? Of the ten robo-advisors we investigated in our research, only five offered historic performance details. Only M1 Finance offered any detailed reporting of performance.
None of the funds claim to have significantly beat the S&P 500 over the longer term. M1 Finance claims its funds are typically within 2% above or below the underlying index.
-
Learn More About Robo Advisors With Our 12 Part Q&A Series
-