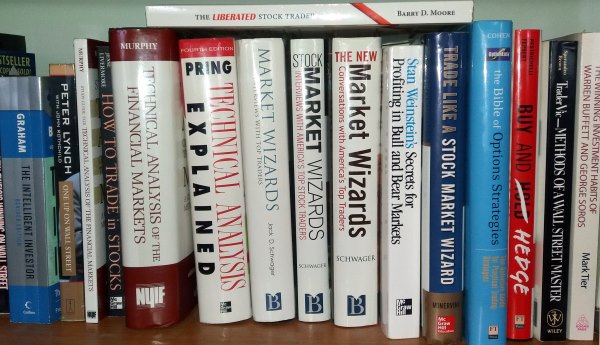 To perfect our trading techniques it is always important to keep absorbing knowledge and broadening our understanding of not only Stocks, but the economic, governmental and political influence on the stock market.
Having read the series of books called "Market Wizrds" by Jack D. Schwager, I remember many of the most successful traders talking about a person called Martin Zweig.  They especially reference a book called "Winning on Wall Street".
I read this recently and I must say the book is really impressive.  It is not a particularly entertaining and enthralling read but the lessons in the book are remarkable.
He discusses the massive impact Fiscal and Monetary policy have on the Stock Market.
In a chapter called "Don't fight the Fed", he discusses that the Market is essentially bound by governments and the decisions of the Federal Reserve and the other Reserve Banks of the world have a direct influence on the economy our standard of living and inevitably our bank accounts.
He also has various indicators and measures for the economy which you could use, if you tracked them yourself.  But I think it is important to understand the background and the message that Mr. Zweig espouses.
He also discusses Momentum Indicators, Sentiment Indicators and Market Cycles, which would be of interest to many traders.
This is a highly recommended read for any serious trader.  If you have not read this book you will not have a vital tool in your arsenal.
For the Best Investing Books Review of the Web See YOur Top 20 Books Review