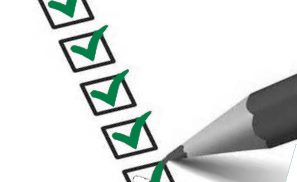 For the private, independent investor, trading stocks online is a revolution.
But is is not a new revolution.  The ability to trade stocks online really began in the 1990's.  No longer did you need to read the Financial Times to check your stock prices, no longer did you need to call a brokerage to make a trade, now we have a wealth of online information at our fingertips.
Trading Stocks Online or Offline
There are two way to operate a portfolio.
Trading Stocks Offline. This means reading newspapers, journals company accounts, and calling a broker by telephone to place orders. This is very much the old style of operation with some severe limitations in terms of :
Cost: placing telephone trades with brokers is expensive(can be more than 3 times more expensive than online trading), and has a time lag (picking up the phone dialing, speaking etc.
Limitation of News: although there are many excellent quality publications (Investor's Business Daily for example) you would need to archive all the papers to enable any back research required.
Information is not searchable; meaning back research for a particular stock is not easy and is very time consuming.
No real time charting, back testing, or screening.
Trading Stocks Online.
This means you will require
A computer (medium specification)
Internet Connection (ideally Broadband with flat rate)
Internet Service Provider
Although the initial setup costs may be higher with online trading, with a few trades this money will easily be paid back.
There are huge benefits to online trading
News from across the world available instantly·
Real-time news sources such as Blooomberg, Reuters (with a fee)  or delayed news services such as Google Finance, Yahoo Finance, MSN Money Central
News is fully indexed and searchable
Access to newsgroups, bulletin boards, communities and blogs, Google and Yahoo are especially good at allowing communities to build.  But beware, do not take stock tips from strangers.  80% of people fail to beat the market, and a lot of them hang out in these portals providing stock tips
Free Charting Software, the quality of the online charting services in the last 3 years has exploded. Go here for a review of the very best charting services as rated by the Liberated Stock Trader Online Charting Review,  You will need to register as a FREE MEMBER to access this review.
Free Online Stock Screeners – if you know what to look for the quality of online stock screeners has also improved tremendously – take a look at this review of Online Stock Screeners
Free portfolio Management Applications – Learn about how to track your trades here.
Free real-time streaming charts and prices – Currently available with an amazing service called Free Stock Charts * US Markets Only
Lower cost per trade (very important)
The benefits are clear that successful traders today trade online, and learn to utilize the rich array of tools and resources available online.
Choosing an Online Broker.
There is a lot of competition out there today in the online broker space and the commissions and services offered changed regularly. Here we will detail some of the key things to look for.
Commission Charges – ensure that your broker is competitive (under $10 per trade)
Real-Time Charting (should be free in the base package)
Access to news (preferably streaming news)
Access to level II quotes.
Stop Losses and Rules to enable you to place alerts and automated actions when you are away from the Office.
Original Market Research and Valuations
Compare the interest rate on the Cash Account.
Customer Service read online reviews of customers.
Trading Stock Online – Free Charting Tools
Charting tools enable you to view the history of a stock using mathematical visualizations of the Price / volume and various indicators. Choosing the right charting software for you can be very time consuming, but is well worth the time invested.
The key choice for you is whether to use free internet stock charting packages or paid for subscription based software.
Free internet charting – Positives
No costs
Huge choice
All indicators covered
Some connect to portfolio management software
Connect to news and plot news on charts
Free internet charting – Negatives
Few offer real-time streaming charts
Can be slower to use
Lack detailed screen resolution / full screen options
Lack ability to track your notes / thoughts on a chart
Few offer trend lines capabilities
Subscription Based Charting tools – Positives
Real-time Streaming Charts
Ability to plot own indicators*
Built in screening*
Ability to track chart notes*
Built in communities*
Flexibility and Usability*
*depends on provider and package
Subscription Based Charting tools – Negatives
Small Portfolios – if you have a small portfolio, circa $1000, the cost of charting packages can represent across a whole year a significant investment
There are many packages that are not established, badly written or do not provide a market advantage.
The liberated Stock Trader recommends a "Subscription based" software package called "Telechart 2000" by Worden Brothers Incorporated, and has many advantages over the Free internet Charting packages. This software however only covers all the US Markets.
Learn Stock Market Trading and Investing with our "Trading Academy FREE" 10 Modules, Videos + 2 eBooks. Click Here to join our 20,000+ Members