Dear investor, use these rules to using Charting Indicators, and you will be using a wealth of experience that comes only with years of trading!
"There is no liberation without labor…and there is no freedom which is free."
Siri Singh
There are a lot of stock chart indicators out there; we cannot cover them all in detail; however, the principles of using indicators are as follows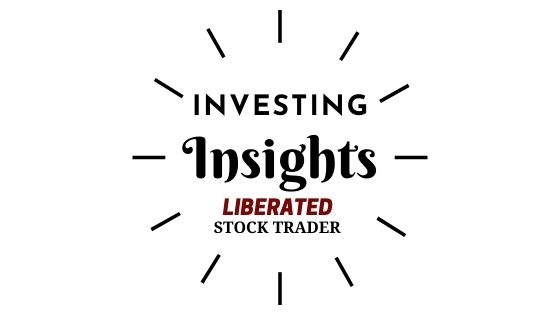 1. Understand How Chart Indicators Are Calculated
Understand how the stock chart indicators you are using are calculated and what they are designed to achieve. Some indicators are price only, such as MACD; some indicators use price and volume in the calculations like Money Flow or OBV.  Understanding this difference is key.
2. Use Indicators to Spot Divergences
When an oscillating indicator moves in the opposite direction to price, this is a vital sign. See all previous articles to review how divergences are used correctly.
3. Backtest the Indicators
Did your selected indicators work on this stock in the past? Scroll backward to 1 year before. Then scroll forward day by day or week by week to see the indicator change, and then ask yourself.
4. Use Multiple Indicators
Never use one indicator alone; use multiple indicators; they should mostly confirm each other, meaning they move in the same direction. Use them as a suite of self-checks before making a decision.
5. Use Chart Indicators on Multiple Time-frames
Indicators can tell you different things when viewed through different time frames, either 1 day, 5 days, monthly, yearly. Using different time frames, you can review how far back a trend goes and see if your hypothesis stands the test of time. Beware that reviewing trends further back than 2 years may render the data irrelevant. Sometimes markets have a very short memory, and stocks can completely change character.
Some indicators are proprietary and come only with "Pay For" applications. The person who has a larger portfolio will do well to invest in a solution that provides professional-quality charting information. TC2000 from the Worden Brothers is one such tool that delivers a superior Trading and investment framework.
The Worden Family has 2 particular indicators worthy of special mention, Time Segmented Volume (TSV) & Money Stream (MS). These indicators really deliver the goods and are alone worth the $29 per month subscription. Never mind the rest of the application, which is one of the finest solutions available to the private investor.
6. Use Custom Timescales
It would help if you tuned the timescales or parameters on the indicators to reflect the timescale you want to invest in.
7. Price is the Most Important Indicator
Price is the most important indicator of all; it does not matter what the other indicators say; if your stock moves against you, do not blame the indicators.
8. Be aware of the Market's Influence
Be aware of the market's influence over your stock; if it is a disaster day on the markets, it does not matter what the indicators tell you will happen; your stock can get dragged down with the masses.
9. Pre-Define a Set of Trading Rules
Predefine a set of rules for the trade and test the rules.
For example:
10. Understand the meaning of supply and demand
Supply and demand can be gauged by using the Volume indicator in conjunction with the price.  You need to understand that fluctuations in volume and price have a relationship and have a meaning.
Good luck, and may the Trend be with you.
Any questions, leave a comment!
For a premium training course that covers to a professional level how to use charts and indicators effectively – see our Liberated Stock Trader PRO Training.


Do you want the knowledge to invest with confidence?
Buy the Liberated Stock Trader PRO Training Package and receive 16 hours of video lessons and the Liberated Stock Trader Book - fast forward your future.
Guiding you through the maze of stock market investing to give you a uniquely practical and comprehensive knowledge of the
4 Pillars of Success
FUNDAMENTAL ANALYSIS - Learn how to analyze the health of the business climate and how to find great companies using our practical stock screening guide.
TECHNICAL ANALYSIS – Chart Reading is not Voodoo, it is science. YOU will gain an incredible understanding of expert charting techniques, covering the most important methods, indicators and tactics, to enable you to time your trades to perfection.
MONEY MANAGEMENT – Understand how many stocks to buy, when to buy them, how much to invest and when to sell using expert stop-loss strategies.
STOCK MARKET STRATEGY – Develop your own stock market strategy and learn how to create your own winning stock system.
This incredible package includes:
The Liberated Stock Trader eBook - Over 200 pages of workbook covering every lesson
16 hours of video lessons for PC, MAC, iPhone, iPad & Android phones