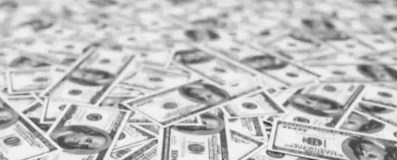 I received a question from a new member today after he read the post about Volume and Supply & Demand.
I was so touched by the question I decided to write a post to try and answer his question.
So firstly I would like to welcome Deepak to the club.  Here is his question.
"sir,
i have read about volume and other tools , which u mentioned above. but fact is that , in share market i can not believe any single tool. bcoz i learnt this course last  year . since then i have been trying and hard working to learn technical course , i checked many tools of it but not useful till now. so sir my request to u that  u may provide  any one techniq or tools by which i can earn some mony . bcoz i lost much money in share market and so on. i m waiting ur rply sir" Deepak.
So what is the single way to make money in the stock market?
Dear Deepak,
I completely understand where you are coming from.  I too have lost a lot of money in the stock market, back in 2000 when I was younger, fresher and more eager to gamble.  I also attended a Stock Market Training Seminar in 2000, it cost me nearly $3000 (actually British Pounds as I am English), and I really thought I was a hotshot.  In the seminar, it was only me and 2000 other people.  You can imagine how much the famous trader made out of teaching his skills.
Anyway, I took notes, revised and started to trade,  heavily, every day multiple trades.  I saw big winners, but I also many many losers.  The only thing that stopped me from completely wiping out my remaining portfolio was my ability to say "enough is enough" and pull out with the remaining cash I had.
I then took a trajectory of deep knowledge acquisition.  I studied and experimented more intensely with the stock market than with anything else I have ever done, including my degree in business and all my schooling rolled up into one.  After 10 years, hundreds of books, heaven knows how many trades, I finally get it.  To prove it I took the IFTA Technical Analyst exam.  This required some heavy duty reading and deep contemplation before it was all absorbed.  But I passed the first time.
I now trade quite well, I like to think.  I can assess the direction of the overall market and really understand what makes the market move like it does.
You asked me for a single strategy so you can start making money.  You asked me for a single tool to use to enable you to recoup your losses.
The single strategy to make money in the stock market.
No matter what the con-men, penny stock newsletter writers or gurus tell you, I can really tell you this.  There is only one way to make money in the share market/stock market.  Education!
I believe that the future of the individual is in their hands, not mine.  This is why I have written over a number of years the Liberated Stock Trader Academy FREE training course.  It is a great starting point to learn about what matters.  Not just Technical Analysis, but Fundamental Analysis also.
But there are so many things that they never teach you in a Stock Trading seminar.  They like to focus on chart patterns and indicators like they are the holy grail.  But if you really want to make money in the stock market and understand why and how the market moves the way it does, you need to understand the Fundamentals.  By that I mean:
the business climate
market cycles
economics
monetary and fiscal policy
the role of the government and central banks in the fate of the stock market
Combining a solid knowledge of the fundamentals of business economics with technical analysis is the key.  Only then can you understand if the business climate is worsening what effect will it have on the stock market.
The fact is that Buy & Hold Investors always win over the long-term.
There has never been a 20 year period since 1945 where a Buy & Hold Investor has not made significant gains, if investing in a developed index, like the Dow Jones Industrials, the S&P 500 or even the higher performing Nasdaq.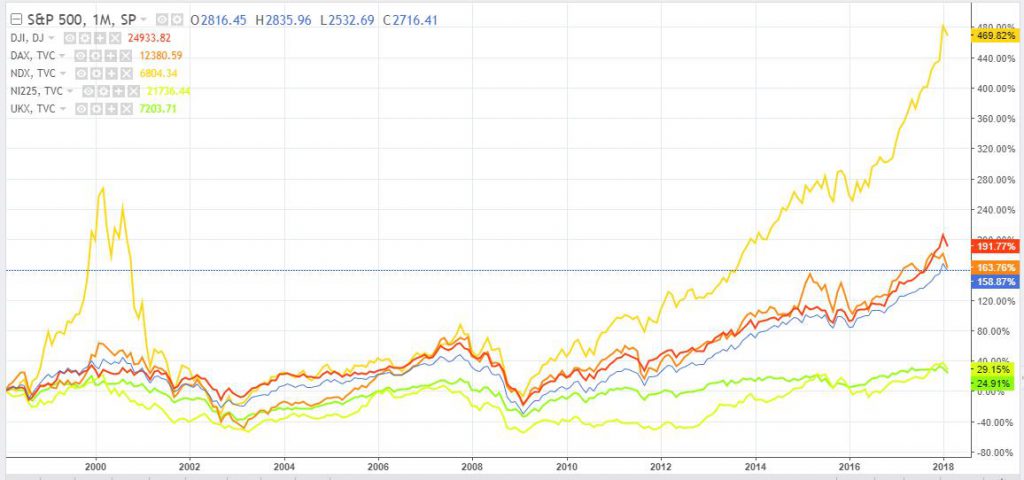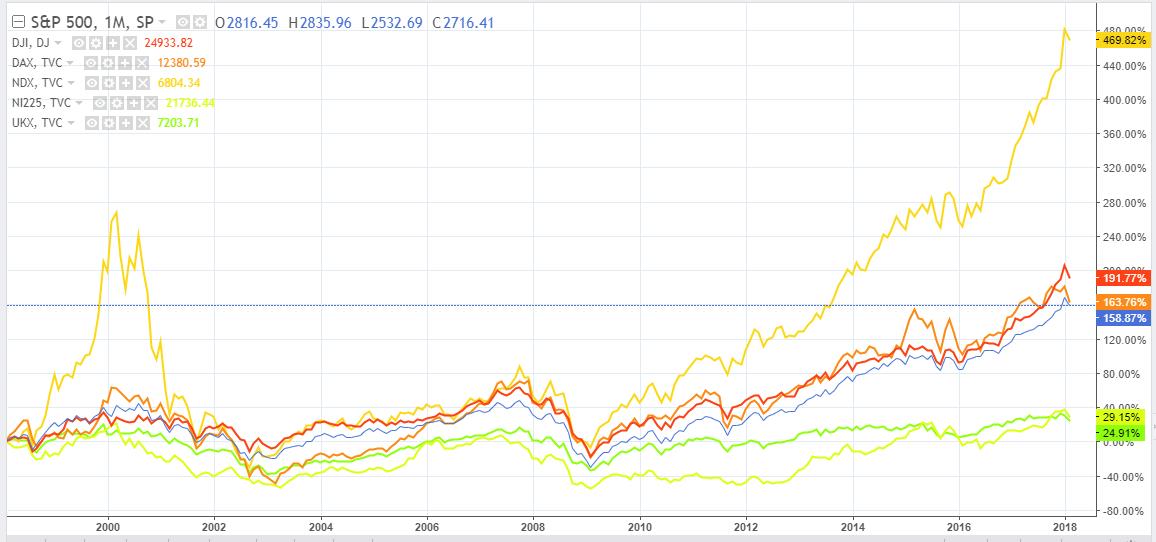 However, you need the mindset to Buy and Hold even through economic downturns and crises. As a young investor time is definitely on your side and this is your key advantage.
No one really talks about Buy & Hold because Brokerages want you to buy & sell often so they get more trading commissions.
Read our detailed Buy & Hold Investing Article
The single tool to make money in the stock market.
As you are probably aware, I am also a fan of Technical Analysis, the use of charts.  But I am not a purist.  I really understand that the greatest appreciation of a chart only comes in combination with a solid understanding of Fundamentals also.
There are some great stock market analysis application available
There is a combination of tools that work.  Once you have a grasp of why the market moves in a certain direction (Economics and Governments), and an understanding of the way it moves (Cycles & Waves), then you can interpret charts (Technical Analysis) in a whole new way.  Understanding "Supply and Demand" within a given economic climate is critical.
Then we can combine Price, Trends, Volume and the Price Volume relationship to give us something akin to a true visualization of what may happen.  This will put you in the top 5% of stock market investors.
The single tool is the combination of Fundamentals and Technical Analysis.
This probably sounds like a monstrous amount of information.
This is why I created the Liberated Stock Trader PRO Training.  It is absolutely unique.  With 16 hours of intensive video, and a full book to back up the learning experience.  You will have an absolutely solid grasp of everything I have discussed here.
What is also worth noting is that it is selling at less than 1/10th of the cost of a weekend seminar and at less than a single losing trade.  If you avoid a single losing trading in the market because of my training, you have made a profit.
Why is it so inexpensive?  Because I am using the power of the internet to deliver it.  I do not need to hire seminar venues, print DVD's, publish a book on paper, or fly to exotic venues.  You simply get an intensive training course direct on your PC, Mac or  Smart Phone.
After this training course, you will understand.  Even if you need to repeat it many times. You can.  I know how it is, I have re-read so many books and experimented so many times before it all sank in.  What I can guarantee is that I only provide you the most important knowledge in my training, so in 16 hours you will have an excellent understanding of everything you will need to know.
So my advice is education.  If not with me with someone else.  But trust me, you will not get better value training than at Liberated Stock Trader.
Deepak, I am completely with you.  Your question reminded me of why I have dedicated years of my life to this cause.
My mission states, "your future in your hands" and "take control of your destiny" for a reason.
I am on your side.  Do not believe the big Wall Street propaganda merchants, do not believe the news, do not follow gurus or penny stocks newsletters.  Believe in yourself.  Take a time out, learn, and then conquer the market.
Thank you for your question, it reminded me of why I spend so many hours doing what I do.
Barry

Do you want the knowledge to invest with confidence?
Buy the Liberated Stock Trader PRO Training Package and receive 16 hours of video lessons and the Liberated Stock Trader Book - fast forward your future.
Guiding you through the maze of stock market investing to give you a uniquely practical and comprehensive knowledge of the
4 Pillars of Success
FUNDAMENTAL ANALYSIS - Learn how to analyze the health of the business climate and how to find great companies using our practical stock screening guide.
TECHNICAL ANALYSIS – Chart Reading is not Voodoo, it is science. YOU will gain an incredible understanding of expert charting techniques, covering the most important methods, indicators and tactics, to enable you to time your trades to perfection.
MONEY MANAGEMENT – Understand how many stocks to buy, when to buy them, how much to invest and when to sell using expert stop-loss strategies.
STOCK MARKET STRATEGY – Develop your own stock market strategy and learn how to create your own winning stock system.
This incredible package includes:
The Liberated Stock Trader eBook - Over 200 pages of workbook covering every lesson
16 hours of video lessons for PC, MAC, iPhone, iPad & Android phones