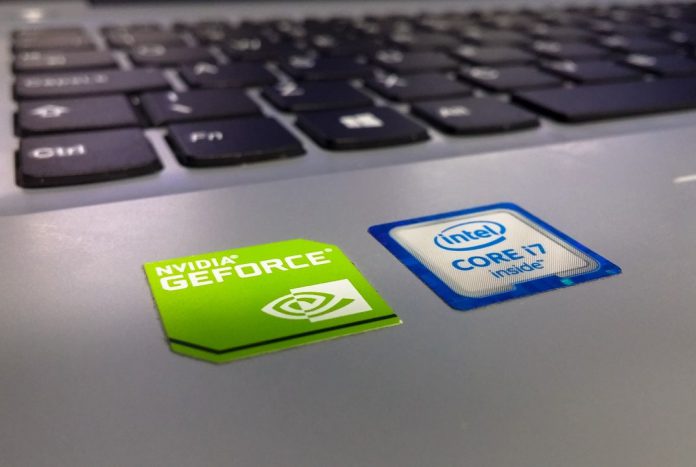 NVIDIA's Explosive Stock Price Growth and Solid Dividend Yield makes is a Hot Choice for Income & Growth Investors. But is it Really Great?
In recent years, the NVIDIA Corporation (NASDAQ: NVDA) has become one of the hottest stocks in tech. It is easy to see why the chipmaker's revenues doubled in the past two years.
Back in July 2016, NVIDIA reported annual revenues of $5.439 billion. Those revenues increased to $10.98 billion in April 2018, just two years later.
That performance was not unnoticed by the market. NVIDIA shares were trading at $172.11 on 9 August 2017. Less than one year later that share price rose to $258.93 on 9 August 2018.
Does NVIDIA Pay a Dividend?
Yes NVIDIA Pays a Dividend.  Many dividend investors have taken notice of NVIDIA because the chip manufacturer pays a dividend. More importantly, NVIDIA has been paying a regular dividend each quarter since November 2012.
The NVIDIA began with a 7.5¢ payout in December 2012. By May 2018, that payout had grown to 15¢ – nearly double the original amount.
Even though the NVIDIA dividend is relatively new, it has been reliable. Owners of NVDA have a payout each quarter since it launched the dividend.
Slow but Sensible Dividend Growth at NVIDIA
The most attractive feature of NVIDIA's dividend is the very slow and sensible growth.
Since 2012, the dividend has been growing by around one cent a year. The NVDA dividend started at 7.5¢ in 2012; grew to 8.5¢in 2013, expanded to 9.75¢ in May 2015, increased to 11.5¢ in November 105, jumped to 14¢ in November 2016, and landed at 15¢ in November 2017.
Therefore, NVIDIA has been delivering steady dividend growth for nearly five years. That gives it the characteristics of a traditional industrial dividend stock rather than a tech issue.
By 9 August 2018, NVIDIA investors were receiving a .23% dividend yield, a 60¢ annualized payout, and an 8.5% payout ratio. Those figures are conservative, which points to a prudent management that issues a realistic dividend.
NVIDIA is Generating a Lot of Cash
The dividend is just high enough to reward investors but it does not exceed NVIDIA's resources to pay.
NVIDIA reported an annual net income of $3.784 billion on 30 April 2018. That figure more than tripled the $629 million in net income reported in April 2016. It was nearly $2 billion more than $1.964 billion reported in April 2017.
More importantly, NVIDIA reported having a lot of cash in 1st Quarter 2018. The chipmaker reported $7.3 billion in cash and short-term investments and a free cash flow of $1.372 billion on 30 April 2018.
These numbers point to a prudent management which is not spending all the extra cash on big dividends. Instead, the cash is being spent to grow the company's business.
The current dividend at NVIDIA is sustainable without harming the company's future growth prospects. That makes NVIDIA an excellent dividend stock for a long-term portfolio.
Is NVIDIA a Good Dividend Income Stock?
All this makes NVIDIA a very good income stock because the dividend's value is growing every year. More importantly, the dividend yield and payout ratio exceed the rate of inflation.
The 2018 projected rate of inflation for the United States is 2.54%, compared to an 8.5% payout ratio for NVIDIA dividends. Therefore, the dividend exceeded the rate of inflation by around 6%. This makes NVIDIA a good stock for long-term portfolio growth because the dividend easily cancels out inflation.
To add icing to the cake, the US rate of inflation is currently projected to remain at under 2.44% through 2023, according to Statista. Statista forecast the rate of inflation to be 2.44% in 2019, 2.13% in 2020, 2.04% in 2021, 2.07% in 2022, and 2.12% in 2023.
If NVIDIA's payout ratio holds up for the next few years it should easily beat inflation. That alone would be a valuable addition to a dividend-based portfolio.
NVIDIA is both a Growth Tech Stock and a Dividend Value Investment
The most fascinating attribute of NVIDIA is that it is a growth tech stock that is also a value investment.
NVIDIA is a tech stock because it manufactures graphics processing units or GPUs. The GPUs are the chips, or graphics cards, required to operate an incredible variety of innovative technologies.
That makes, NVIDIA something a value investment because it supplies the raw materials other companies need to operate. Artificial intelligence (AI), video games, streaming video, the Blockchain, cryptocurrency mining, robots, and self-driving vehicles are just a few of the things run by GPUs.
NVIDIA is the gold standard in the world of GPUs. Its products are so popular that there was a well-publicized shortage in early 2018. Cryptocurrency miners reportedly bought up the entire GPU supply, Ars Technica noted.
"We're sold out of many of our high-end SKUs, and so it's a real challenge keeping [graphic cards] in the marketplace for games," NVIDIA CEO Jensen Huang admitted in a 26 March 2018 interview.
"We've been pioneering this computing approach called GPU computing for over the last decade," Huang told Tech Crunch. "Over the last seven or eight years, it really went into turbo charge because the model is perfect for artificial intelligence."  Nvidia is leading Intel (NASDAQ: INTC) in this high growth sector.
Is NVIDIA a Good Growth Stock?
Here you can see our 5-year stock chart of the stock price growth for NVIDIA Corp.  Historically NVIDIA is one of the darlings of the Stock Market with exponential price growth.

NVIDIA is a Value Investment from Silicon Valley
NVIDIA looks more like a company that Warren Buffett would invest in than a traditional technology stock. The company concentrates on manufacturing one class of product (GPUs).
It supplies the infrastructure, the GPUs algorithms run on, rather than creating the software. That means, NVIDIA makes its money the old-fashioned way by selling a physical product vital to the industry.
Another attribute is that NVIDIA is far more stable than your typical Silicon Valley Company. It is still run by the founder; Huang, who has been CEO for 25 years since 1993.
To attain growth, Huang is still following the same conservative strategy he's always followed, build a better product. NVIDIA's revenues and the GPU shortages demonstrate that strategy works.
That stability will attract more conservative investors who distrust most tech companies. The stability is good for dividend investors because it leads to stable profits and steady payouts.
NVIDIA poised to Cash in on AI & Self-Driving Cars
Best of all, NVIDIA is not resting on its laurels. The company is constantly seeking new markets for its products. That includes driverless vehicles; Mercedes Benz parent Daimler AG and auto parts supplier Bosch selected the NVIDIA DRIVE Pegasus processor for their robot-taxi experiment.
The Pegasus is an AI supercomputer designed for autonomous vehicles. Automakers reportedly deploying NVIDIA Drive and Pegasus include Toyota, Daimler, Audi, Volkswagen, and Tesla Motors.
This makes NVIDIA a responsible company because it is developing new markets with the profits from the older ones. That will help preserve the dividend.
Therefore, NVIDIA is a safe and stable dividend stock with the potential for a lot of growth. Those seeking a dividend poised to grow over the next decade should investigate the NVIDIA Corporation (NASDAQ: NVDA).
Nvidia Artificial Intelligence Video

Is Now a Good Time to Buy NVIDIA Stock?
In terms of Market Timing for a Stock purchase, you can look at Technical Analysis Provided by TradingView. This is a summary of the Stock Chart Indicators Relative Strength, Stochastic, CCI, ADI, Momentum, MACD and a suite of Simple and Exponential Moving Averages.



TradingView Won our Stock Market Analysis Software Review. Get TradingView for Free Now 
NVIDIA Dividend History & Ex-Dividend Dates Table
| | | |
| --- | --- | --- |
| Dividend Date | Type | Dividend per Share |
| 23/05/2018 | Cash | 0.15 |
| 22/02/2018 | Cash | 0.15 |
| 22/11/2017 | Cash | 0.15 |
| 22/08/2017 | Cash | 0.14 |
| 19/05/2017 | Cash | 0.14 |
| 22/02/2017 | Cash | 0.14 |
| 23/11/2016 | Cash | 0.14 |
| 23/08/2016 | Cash | 0.115 |
| 24/05/2016 | Cash | 0.115 |
| 29/02/2016 | Cash | 0.115 |
| 18/11/2015 | Cash | 0.115 |
| 18/08/2015 | Cash | 0.0975 |
| 19/05/2015 | Cash | 0.0975 |
| 24/02/2015 | Cash | 0.085 |
| 19/11/2014 | Cash | 0.085 |
| 19/08/2014 | Cash | 0.085 |
| 20/05/2014 | Cash | 0.085 |
| 25/02/2014 | Cash | 0.085 |
| 19/11/2013 | Cash | 0.085 |
| 20/08/2013 | Cash | 0.075 |
| 21/05/2013 | Cash | 0.075 |
| 26/02/2013 | Cash | 0.075 |
| 20/11/2012 | Cash | 0.075 |
Further Reading on Dividends
If you are looking for alternative dividend stocks, check out our Best Real Estate Investment Trusts Paying Monthly Dividends, or our Top Monthly Dividend Stocks.
All Dividend Articles on Liberated Stock Trader
If you are interested in NVIDIA you might want to review our INTEL Dividend Report.
If you want the very best dividend income stocks look at our Dividend Emperors report.  Our Highest Paying Dividends Special Report is also important reading.
Important Tech Stocks worth considering are generally Dividend and Growth Stocks are Intel, Microsoft & Apple
Note: Liberated Stock Trader is in no way affiliated or paid by this company. This is an unbiased research report.  However, we may currently hold this stock.