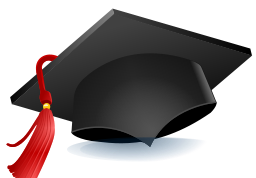 Liberated Stock Trader is here to enable "YOU" to understand core concepts of the stock market, and enable "YOU" to always make informed decisions about where your money will go. Everyone who gives you advice on the stock market or investments, has a vested interest in what you do.
But none more so than "YOU"
This site and its information will be based on the following principles.
Honesty

Openness

Empowerment
We will provide honest opinion, and it is only opinion I will say so. When something is fact we will always provide the supporting evidence.
We want to empower you with the knowledge to make your own investment decisions based upon industry leading facts and figures.
Learn how to invest in the stock market successfully (focusing in the US, however techniques are globally valid)
Learn how to interpret global events, and what they mean to your investments
Learn how to read fundamentals (the numbers) easily, with no rocket science required
Learn how to read a chart, easily, and with no pain
Learn how to time your investment
Mostly Learn how to Find the Very best Stocks, which will increase your chances of making serious money.
Liberated Stock Trader is not here to
try to tell you

what

stocks to buy
take liability for your actions – we try to teach you to take responsibility for your future