If you are anything like me, you have very little spare time.  Family, business, socializing, gardening, you name it, it is all a time suck.
How can you stay on top of the knowledge curve & continually learn even though you have no time to sit down and read?

Many factors can contribute to our understanding of the world of investing. Developments in Business, Finance, Economics, Politics, Technology, and Science can all help to give us a broad perspective that can be applied to our investment strategy.
The problem is there are so many mundane things we do in life that offer us little opportunity to improve our knowledge.
For example. Joe Blogs drives to work every day; it takes him one hour to get there and one hour back. On top of this, he works an eight hour day, and when he returns home, his wife and family may also demand his attention. At the weekend, he has to mow the lawn, clean the driveway, or even visit inlaws who live a few hundred kilometers away. He also goes hiking in the mountains or to the fitness studio to keep fit. So his time is fully taken up. He has no time to read books, learn, or really be entertained.
How can You (Joe) make more efficient use of Your time?
I have a way of keeping up to date on all of these topics even though I have little or no time to sit down and read a newspaper or even watch TV.
It is so simple and efficient that I thought I would share it with you.
The secret is using your Smartphone.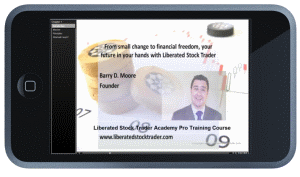 Take Action
Buy a smartphone or some other device capable of downloading and playing podcasts and audiobooks.
Look for and subscribe to podcasts that you are interested in.
Set up an account with Audible or any of their other sister sites, they have great prices on eBooks and a very cost-effective membership scheme.
Load all these podcasts and audiobooks onto your device and carry your device with you when you are out and about.
Simple.
I get all my information when I want it and how I want it.
So what do I listen to?
Business Audio
The Economist: The Economist Weekly Newspaper covers Business, Economics, Finance, Politics, Technology, and Science. I subscribe to the magazine and save a lot of money with this subscription.
But I never get to read the magazine.
I listen to it.
As an Economist subscriber, I get the entire Economist as a digital audio download. It is about 9 hours per week.
The Guardian Business Podcast – an entertaining drill-down into the world of business.
Science & Technology Audio
Guardian Science Weekly: A thought-provoking and intelligent look at the world of science.
The Naked Scientists: An entertaining look at science and the latest science news.
The CNET Tech Review: Ever wanted to know what the market reaction is to the latest gadget will be. Technology product reviews and entertaining presenters make this a must-have.
Stock Market Audio
Finally, of course, I have to mention the "excellent" Liberated Stock Trader Podcast :) But there are many others out there such as Learning Markets
Entertainment – Audio
We all need to wind down, for humor I would recommend the BBC Friday Night Comedy Podcast and the Frank Skinner Radio Show
AudioBooks
There is now a huge selection of eBooks available, so when you want to get your teeth into a specific topic, this is the place to go. I get through about two books a week, and I would highly recommend it.
The Quants: How a New Breed of Math Whizzes Conquered Wall Street and Nearly Destroyed It (Unabridged) – Scott Patterson
The 86 Biggest Lies on Wall Street – John R Talbott
Full Of Bull Stephen T. Mclellan
The Black Swan – Nassim Nicolas Taleb
Related Article: How to Choose The Right Audiobooks Service.
For the Number 1, Rated Stock Market Investing Audio Books Listing on the Web See the Liberated Stock Trader Top 20 Audio Books Review
So, pop your earplugs in, and the next time you are cleaning the kitchen, painting the garden fence, or washing the car, you can be absorbing a book or the latest news at the same time.